With 2023 closing out, and 2024 on the horizon, it's time to turn attention to what's next for the Windows laptop space. If you're like me and keep up with the latest, then you know that it's the 14th-generation Intel laptop CPU — also known as Meteor Lake. Though we're going to learn more about the new CPUs at Intel's Dec. 14 event, we do already know a bit about what to expect based on rumors and what Intel already has shared. And let me tell you, I've been reviewing laptops for almost six years, and it seems as exciting as ever for the laptop space for three particular reasons.
1
Better integrated graphics means better gaming
Moving beyond Iris Xe graphics
One of the first things I always tend to do when I review a laptop without a dedicated GPU is fire up a game like Fortnite or even Counter-Strike 2. Indeed, thanks to the advancements Intel made in 2020 with Iris Xe integrated graphics, these games tend to play decently with low settings on most productivity laptops, but I'm even more excited to play these games on the next generation wave of Meteor Lake laptops.
The reason? Intel is doing away with Iris Xe and instead is bringing over some of the newer Arc technology it uses in dedicated GPUs to Meteor Lake laptops. The company mentioned things like the graphics bringing twice as fast performance per watt. Even better, the 5nm graphics tile Intel will be using is the same that AMD is using, too. And you'll even be getting ray-tracing support in integrated graphics.
Of course, this is still integrated graphics, not gaming laptop performance, but when you look at what AMD has accomplished with RDNA 2 and RDNA 3 integrated GPUs in a laptop like the Acer Swift Edge 16, and how handhelds with the Z1 Extreme can now play PC titles, it's really exciting to see what improved Arc graphics can do, too. We've already heard rumors about a handheld gaming PC from Emdoor with Meteor Lake and Arc graphics, too. So imagine that, but upscaled for laptops.
2
Better battery life
Next up is battery life. It's something that Apple's MacBooks and Arm-based Windows laptops always did better than laptops with Intel CPUs. We saw Intel attempt to gain on the competition in this area with the addition of a hybrid CPU architecture consisting of performance and efficiency cores in its 12th-generation CPUs. But, as you know, it turns out that mainly was for overall performance, and not so much battery life. Well, I have hope this might finally be different in next year's laptops.
Meteor Lake CPUs have three E-cores, instead of just two. The new low-power E-Core, dubbed as an LPE E-core, sits next to the standard Efficiency and Performance cores we've come to know. Sparing you the technical details, the addition of this third core means this part of the CPU can take more demands off the other two cores, which in turn, results in less power consumption. Of course, Intel hasn't said anything about this officially just yet, but it doesn't stop me from getting my hopes up.
3
Can AI be useful in Meteor Lake laptops?
Making video renders faster?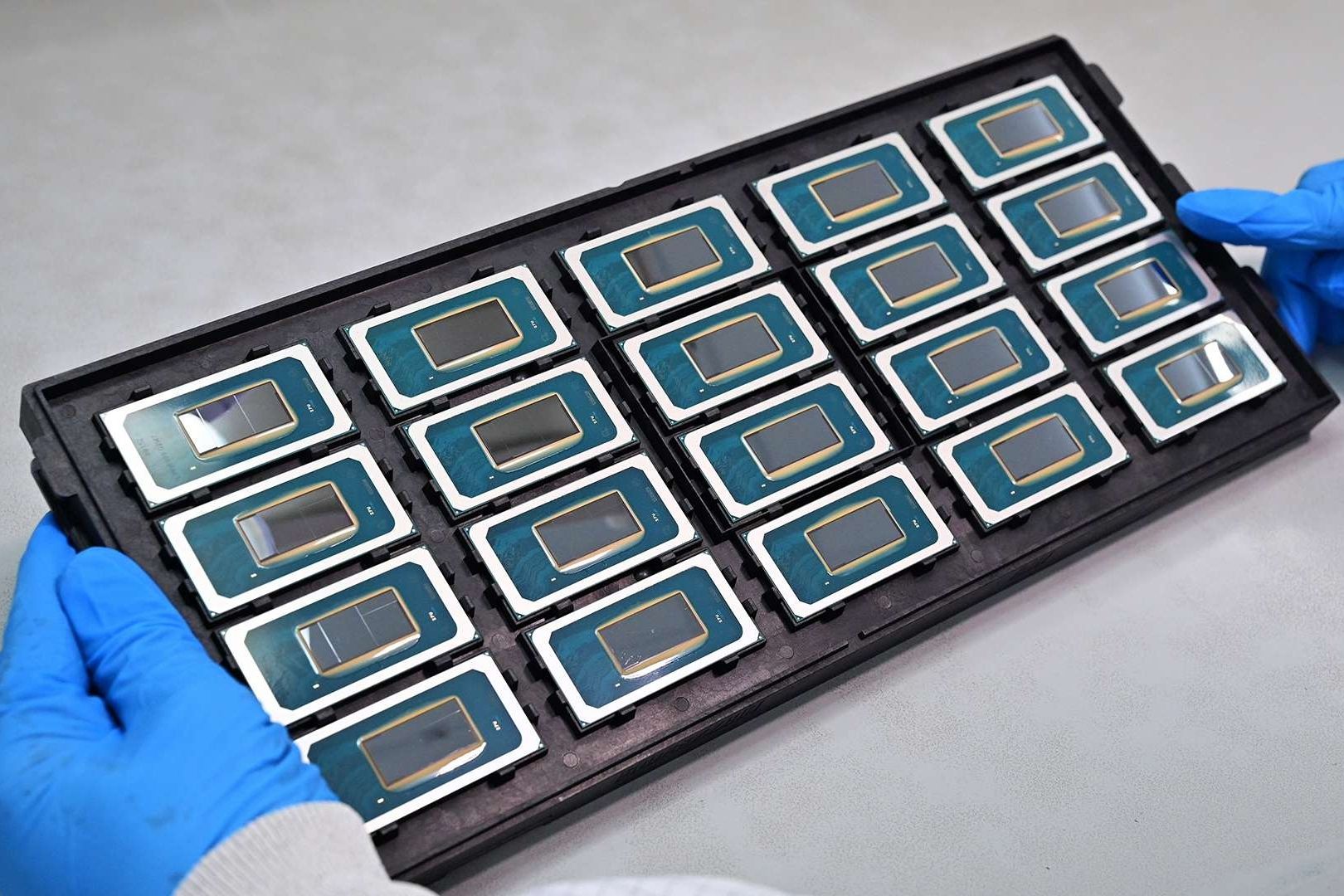 Source: Intel
Finally, I want to get to the obvious elephant in the room. Left, and right, it seems like chipmakers are bidding big on AI. No doubt, it's the next big thing. I'm wondering if Meteor Lake laptops can make the most of AI. This is because Meteor Lake CPUs have four tiles. There are the compute tiles where you'll see the CPU cores, the graphics tile, the IO tile, and the SoC tile, which houses the NPU. As a regular consumer, I never really have use for AI workloads, but I really wonder (and I'm excited to see) if the NPU in Meteor Lake can be useful for tasks like helping shorten render times in videos, or even tackling security and background tasks in Windows. Again, it's wait and see, but I'm excited.
CES is going to be fun, and 2024 will be too
With Intel expected to talk more about Meteor Lake laptop CPUs in December, that means that 2024 is going to be exciting. I'm looking out for a lot of exciting laptop news at CES this year. We know that even Qualcomm has the Snapdragon X Elite coming, too, so even other than Intel, it's as exciting as ever to be a fan of laptops, and there no doubt will be a lot of great laptops to enjoy in 2024.
** (Disclaimer: This video content is intended for educational and informational purposes only) **