Key Takeaways
The iPhone had a significant head start on Android phones, being released more than a year earlier and setting industry standards.
The iPhone was the first to feature Corning's Gorilla Glass, while Android phones initially used plastic screens before making the switch.
Apple introduced the 64-bit processor in the iPhone 5s, which allowed for more advanced capabilities in smartphones and influenced other OEMs to follow suit.
Apple is notorious these days for arriving late to the party, particularly in the mobile department. The company has a history of taking its sweet, sweet time before launching new additions to the masses and catching up on current trends, like a USB-C port. While iOS users consequently miss out on the latest mobile technology available on some Android phones, they still get to enjoy a stable, familiar experience.
But, while this is Apple's reputation in 2023, the iPhone used to lead the way and set industry standards in the past. There are four specific things the popular iPhone did before any Android phone.
1
They existed
Well, the first thing the iPhone did before any Android phone is, you know, exist. Steve Jobs announced the original iPhone back in January 2007, and it became available to purchase in June. Meanwhile, the first Android phone to hit the consumer market was the T-Mobile G1 (aka the HTC Dream) in September 2008. That's more than a year head start.
Following the first iPhone's release, other Android OEMs started copying the formula, as it was objectively successful. And the biggest proof of its success is it standing the test of time. While many other smartphones have shifted shapes and forms, the iPhone has generally looked the same since its release. Of course, the iPhone 14 Pro Max isn't identical to the 2007 model, but the main build has remained somewhat untouched, and Apple just continues to introduce gradual improvements across the device.
2
Feature Corning's Gorilla Glass
One of the lesser-known facts about the original iPhone is that it was the first to feature Corning's Gorilla Glass. At the time, it wasn't even called that, but it's the same brand that the latest Android phones rely on today. When Jobs placed one of the first iPhone prototypes in his pocket, he noticed some scratches on the screen caused by his keys. It turns out that while plastic is generally more shatter-resistant than glass, it's highly susceptible to scratches. And despite Jobs seemingly presenting an iPhone with a plastic screen in January 2007, the consumer product in June had already made the switch to glass. So, no iPhone ever released had a plastic display.
While the T-Mobile G1 used Gorilla Glass, many Android OEMs released phones with plastic screens during their early days. And while we no longer see popular smartphones with plastic displays on the market, it took Android phone manufacturers a while to completely make the switch.
3
Introduce a 64-bit processor
Another major iPhone introduction was the 64-bit processor. Apple first packed its 64-bit A7 chip in the iPhone 5s back in 2014. At the time, smartphones weren't as advanced or capable, and many critics perceived the shift as overkill for a phone. Little did they know, though. Around a year later, HTC released the first 64-bit Android phone, the Desire 510. And, naturally, other OEMs then followed suit.
Today, most flagship phones pack more than 4GB of RAM, which wouldn't have been possible had OEMs stuck to 32-bit processors. That's not to mention that 64-bit chips have more room for data, which enables them to process tasks at a faster rate. So, thanks to the 64-bit switch, our smartphones today have become capable of executing advanced computational actions despite their relatively small sizes.
4
Ditch the physical SIM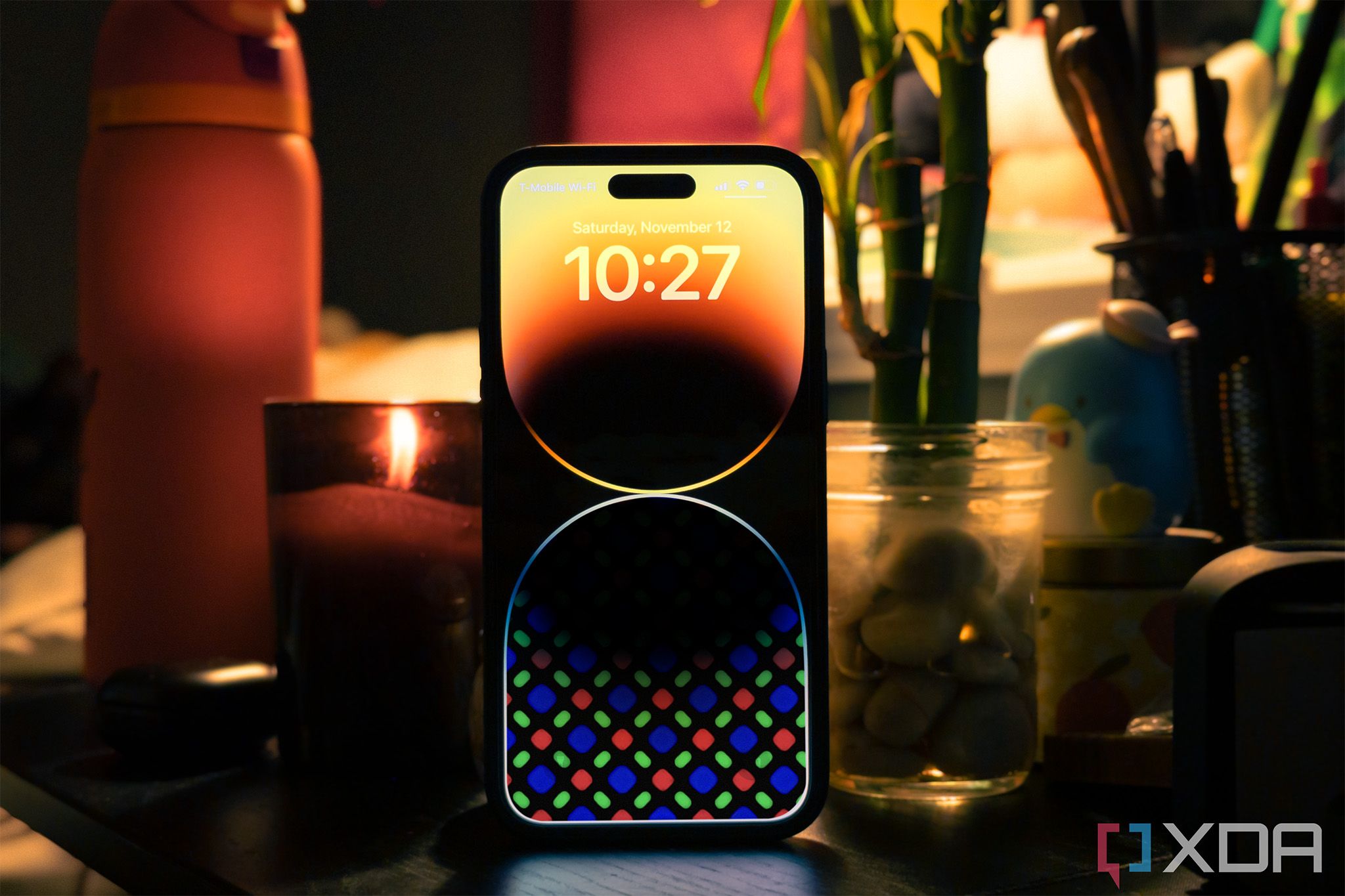 Lastly, the iPhone 14 and iPhone 14 Pro models are the first smartphones to ditch the physical SIM card slot in the U.S. While this controversial move has angered many users, it pushes carriers to adopt the latest technology and make it easier for users to install an eSIM using their apps. Many carriers already allow users to download an eSIM using the dedicated applications. So even if someone is switching from iOS to Android (by mistake), they could still rely on their carrier's Android app to retrieve their eSIM.
What's next?
If you observe the pattern here, you may notice that the iPhone used to lead in the hardware department more. Now, most of the exciting introductions we see on Apple's smartphones have been available on Android for a while. These include the always-on display, dual and triple rear camera systems, 5G support, wireless charging, and more.
At this point, it's hard to guess where the iPhone will lead next. Now that our devices have matured and Android OEMs have experimented with all sorts of wild phone concepts, it's hard to see Apple launching a hardware addition that hasn't already been implemented in an Android device somewhere. And if the iPhone 15 and iPhone 15 Pro rumors turn out to be true, then this year's iPhones likely won't include any fresh innovations, either.


** (Disclaimer: This video content is intended for educational and informational purposes only) **