Samsung's Galaxy phones have become somewhat synonymous with Android, and it's easy to see why that's the case. The company has churned out tons of Android phones over the last few years, and it's safe to say that there's a Samsung Galaxy phone out there for every size and budget. I've been using — and criticizing — Samsung devices for many years myself, and I've grown to like the Galaxy phones for various reasons, including Samsung's design choices, UI improvements, and more. If you're new to the world of Android or haven't been keeping in touch with the smartphone space, then here are a few reasons why I believe Samsung's Galaxy flagships are some of the best Android phones money can buy in 2023.
1
Reliable One UI software with timely updates
One UI has evolved a lot over the years, and it has become one of my favorite skins on top Android OS. The biggest draw for me is the features it brings to the table. As much as I enjoy using the Pixel-exclusive features that are shipped with Google's Pixel phones, there are plenty of One UI features that keep me glued to a Samsung Galaxy phone. Samsung DeX, for instance, is one of the features I appreciate and use a lot on Samsung phones. Similarly, Samsung's Good Lock app and the Modes and Routines feature are also something that I've been using a lot on Samsung phones lately. One UI brings plenty of other great features to Samsung phones, and it also just feels a lot smoother and more polished compared to many other Android skins I've used recently.
There are plenty of One UI features that keep me glued to a Samsung Galaxy phone.
Samsung is also better than the competition when it comes to software updates. The company promises four Android OS upgrades and five years of security patches for its flagships. What I like about this commitment is that it's not just exclusive to the high-end Galaxy phones but is also applicable to relatively affordable offerings like the Galaxy A54 5G. Even entry-level and budget-friendly models like the Galaxy A14 5G receive four years of security updates on top of the two Android upgrades that are promised for it. A lot of smartphone makers have now followed suit, but Samsung was among the first ones to set a high standard. It also remains one of the most reliable brands out there, with consistent, stable, and timely delivery of new updates and beta builds.
2
Well-rounded devices across segments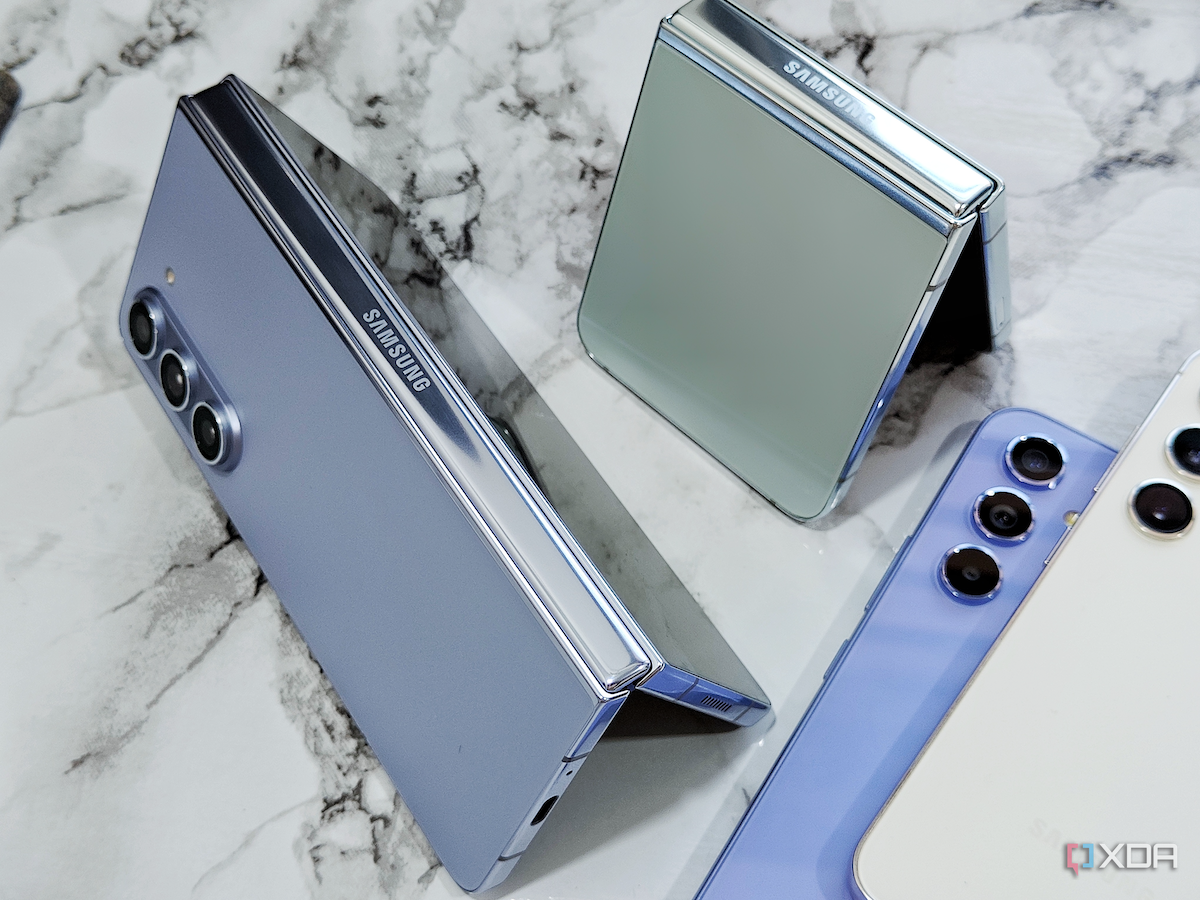 Samsung's portfolio offers a variety of smartphones that are spread across different categories. In addition to the high-end flagships and the expensive foldable phones, you'll also find relatively affordable Galaxy phones on the market that don't skimp on the essentials. Many of the recent Galaxy phones top our best budget and mid-range smartphone lists, like the Galaxy A14 5G and the Galaxy A54 5G mentioned above, have earned a recommendation from us by holding up well in our testing.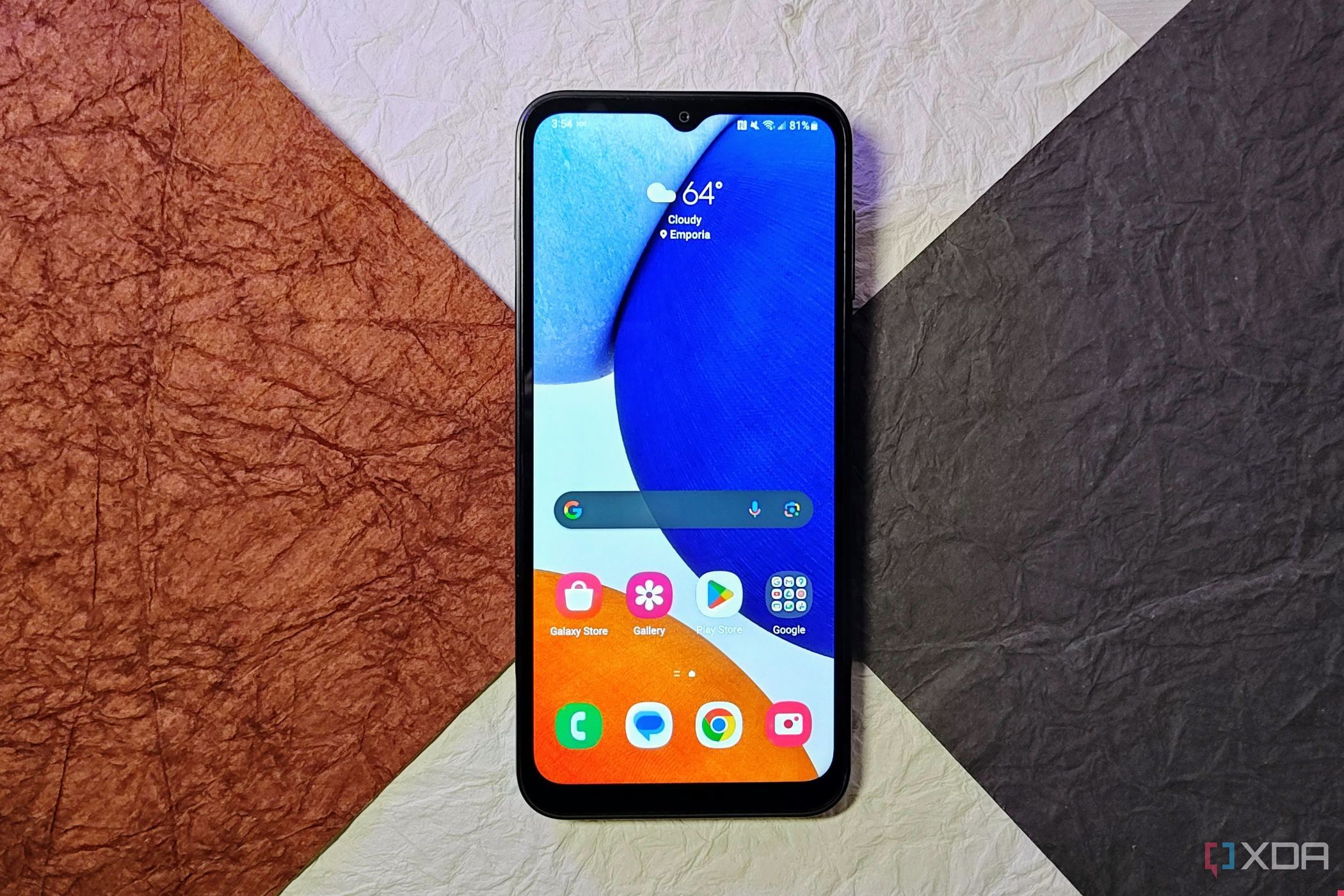 They're all well-rounded devices that focus on delivering a good experience overall instead of focusing on particular specifications or a feature like battery life or performance while compromising on other aspects. The Galaxy phones aren't flawless by any means, but the more recent ones have been quite reliable compared to many other phones out there. Whether you're on a tight $200 budget or looking to splurge for the latest and greatest foldable, Samsung has you covered with a Galaxy phone that offers a well-rounded experience without making you compromise. It's worth highlighting that Samsung's portfolio also includes devices other than smartphones, and that brings me to my point about ecosystem integration.
3
An expansive device ecosystem for Android
Apple's ecosystem, as we already know, is second to none when it comes to connectivity and simplicity of working together. Being able to use multiple Apple devices within the ecosystem seamlessly is one of the biggest draws for consumers. There's no complete replacement for that, but Samsung's product ecosystem is the closest you'll get to Apple's in the Android world. Samsung offers seamless connection and switching between the products in its ecosystem. All modern Samsung Galaxy earbuds, for instance, support seamless connection, meaning they can automatically switch between Samsung devices within the ecosystem.
Samsung's product ecosystem is the closest you'll get to Apple's in the Android world​​​​​.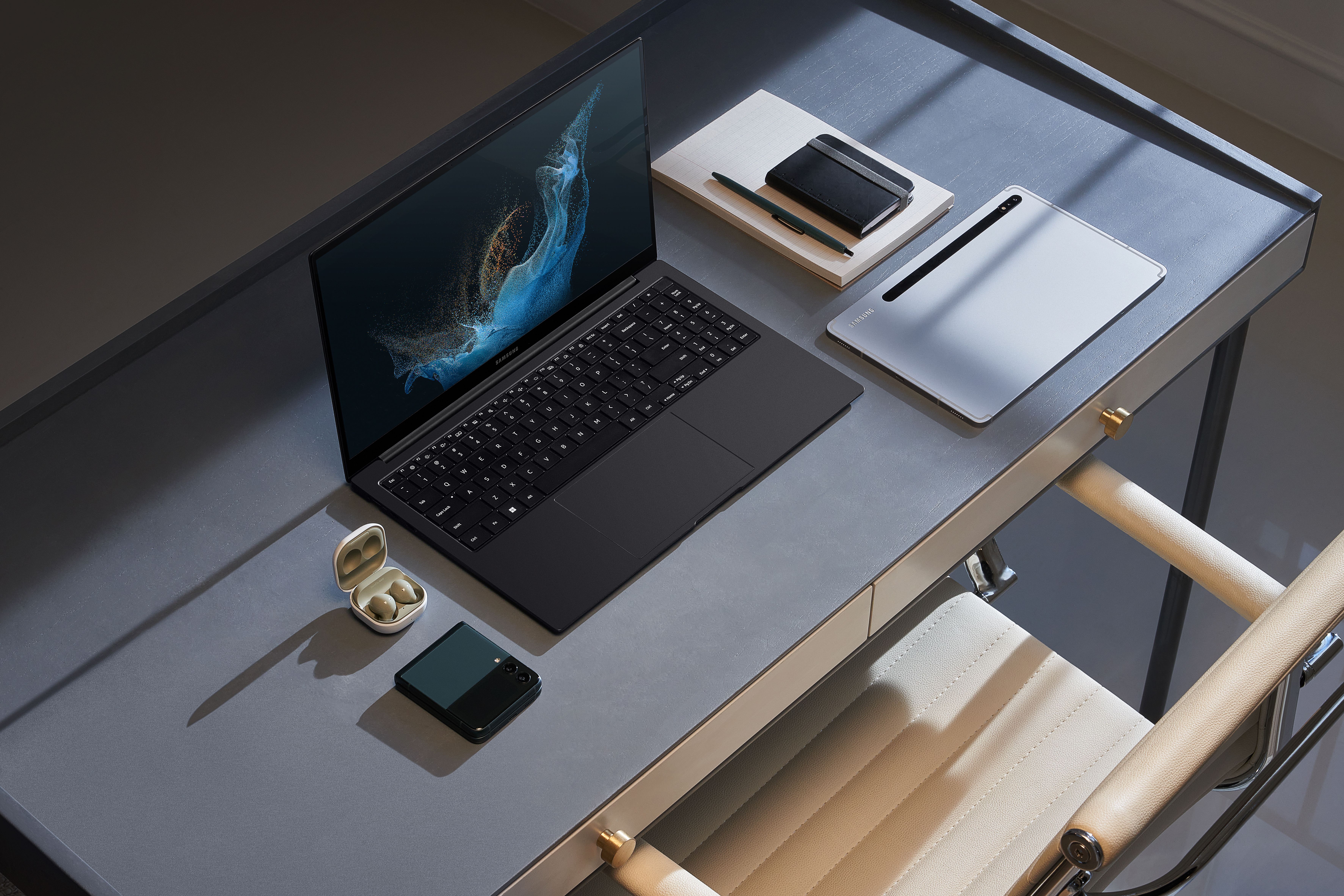 Source: Samsung
This means you can have a pair of Galaxy Buds 2 Pro earbuds seamlessly switch from, say, your Galaxy S23 Ultra to the Galaxy Watch 6 Classic for music in case you leave your phone behind. You can also use them with your Galaxy laptops that run Windows. Similarly, you can also use your Galaxy Tablet as a secondary screen for your Galaxy Book laptop. It'll work like any other secondary display, and you'll also get the added benefit of the S Pen support. The ecosystem integration also works with things like notifications, file transfers between the phone and the laptop, and more. Apple is still ahead of the curve and is leading the charge when it comes to ecosystem integration, and things just work like a well-oiled machine within Apple's walled garden. Samsung isn't quite there yet, but it's getting better every year, and I am sure it'll catch up and fill the gap eventually.
4
Global availability
Lastly, I'd like to highlight what is arguably the most important factor that makes Samsung phones better than various options out there: availability. This is a huge factor to consider, at least in my books, and it plays an important role in deciding which smartphones I buy or add to my recommendation list. As someone with access to phones from a lot of Chinese phone brands, I am often tempted to recommend devices from the likes of Xiaomi, Honor, Vivo, OPPO, and more. But they don't make it to my recommendation list simply because of their limited availability. Samsung phones, on the other hand, are easily available across almost all the major markets, including the U.S.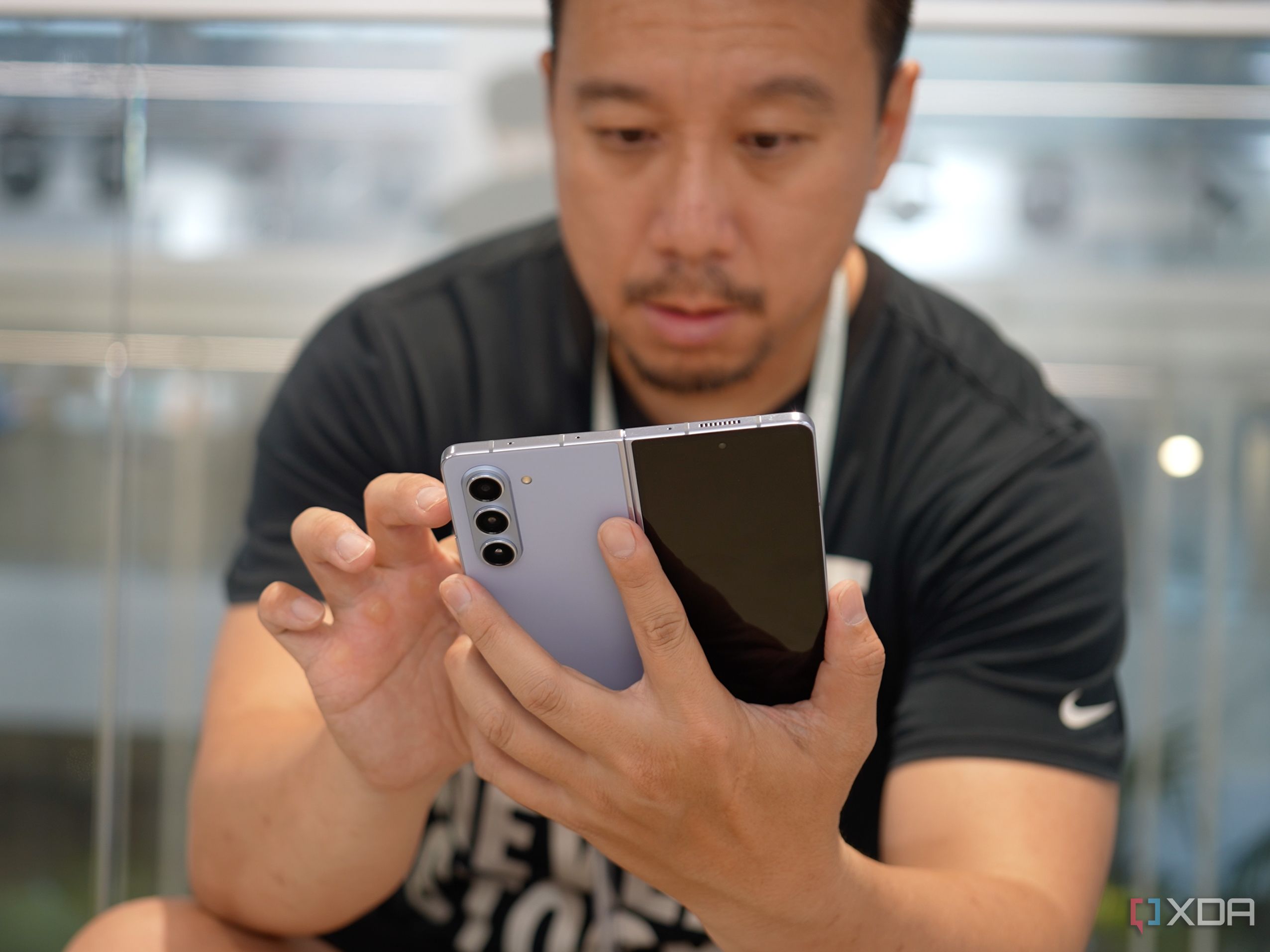 Most of these high-end flagships from the aforementioned brands are exclusive to the Chinese market, meaning they're not readily available outside their home country. That makes it extremely difficult to buy or recommend them to an average person. Importing them is often a hassle, and they also ship with a Chinese ROM, adding another layer of complexity. Even if you do manage to import a smartphone from one of these brands and use workarounds to get global ROM running, you still have other pain points like warranty and after-sales support to address.
You'll definitely have a hard time getting an imported phone repaired or replaced, especially if a particular brand doesn't have an official presence in your region. Samsung's repair center network in itself is a huge factor to consider. Your mileage may vary, but I've personally had a good experience with Samsung after-sales support. The brand is also available globally, meaning you're less likely to be left with an unattended device collecting dust.
Samsung Galaxy phones are better than a lot of other Android phones – Final thoughts
Those are some of the reasons why I recommend or even keep coming back to Samsung phones myself. That's not to say phones from other Android manufacturers are bad, or I don't recommend them. In fact, I almost always carry at least another phone with a Samsung device or switch between a couple of devices ever so often for a different experience. I am also a huge fan of Google's Pixel phones, and I believe they have a lot of good things going for them. So, it's safe to say that this is coming from a personal experience of using phones from various manufacturers over the years. Notably, I've also used plenty of Samsung Galaxy phones — both high-end and budget ones — and have had a pretty good experience overall.
A lot of it also depends on your region and the kind of devices you have access to. Samsung phones stand as a solid choice for those living in the U.S. or other regions with limited availability of phones from Chinese manufacturers. I am looking forward to seeing more manufacturers step things up and find more ways to improve the overall experience. I also hope more OEMs enter the global market and make their devices available in the U.S., as it'll only improve the competition and yield better products for us consumers.


** (Disclaimer: This video content is intended for educational and informational purposes only) **