Nomad has carved itself out a niche in the accessory market by making high-quality and good-looking accessories. Some of these are incredibly tech-focused, like Nomad's iPhone cases or AirTag holders. Others, however, are just great tools for your everyday life. These include products like a sturdy titanium pen and wallets made out of Horween leather. Regardless of whether you're looking a highly technical setup or simply a high-quality product, Nomad has it all, and the company's entire online store is 30% off for a limited time. In a sale that coincides with Amazon's Prime Day, we've rounded up five of the best Nomad accessories that you should add to your everyday carry right now.
AirPods Sport Case
Nomad makes cases for all kinds of products, from smartphones to tablets. But their best case option available might just be the Sport Case for AirPods. It's sleek, stylish, functional, and protective, which is a quartet you don't often see in the same cases. Made out of a combination of plastic and rubber, it'll feel great in the hand and cling to your AirPods case. Though this particular model is exclusive to the third-generation AirPods, there is another version that fits with both generations of AirPods Pro. If you're looking for a way to add some character and protection to your AirPods, you won't find a better choice than this case from Nomad. It typically retails for $25, but you can get it for under $20 thanks to Nomad's anniversary sale.
Nomad Sport Case for AirPods (3rd Generation)
$17 $25 Save $8
Nomad's Sport Case for AirPods looks great and adds some protection to your earbuds. It does this all without intruding on the usability of your AirPods, offering you access to the Lightning port and the status indicator light. Featuring a slim form factor featuring a plastic and rubber material, this Sport Case is a must-have for your AirPods.
Nomad Card for AirTag
Even after a myriad of incidents where the tracker was used for nefarious purposes, the Apple AirTag still reigns supreme as one of the best Bluetooth trackers out there. But, its form factor means it is best suited for being attached to a keychain or thrown in a bag. Nomad's Card for AirTag aims to transform the tracker into one built for the wallet. Once installed, the Card for AirTag is considerably thicker than a typical credit card, but it can still fit in a traditional bifold wallet. It's a great way to make sure your wallet doesn't get lost or stolen, and if it does, you'll know where it is. At under $20, it's an affordable add to your everyday carry.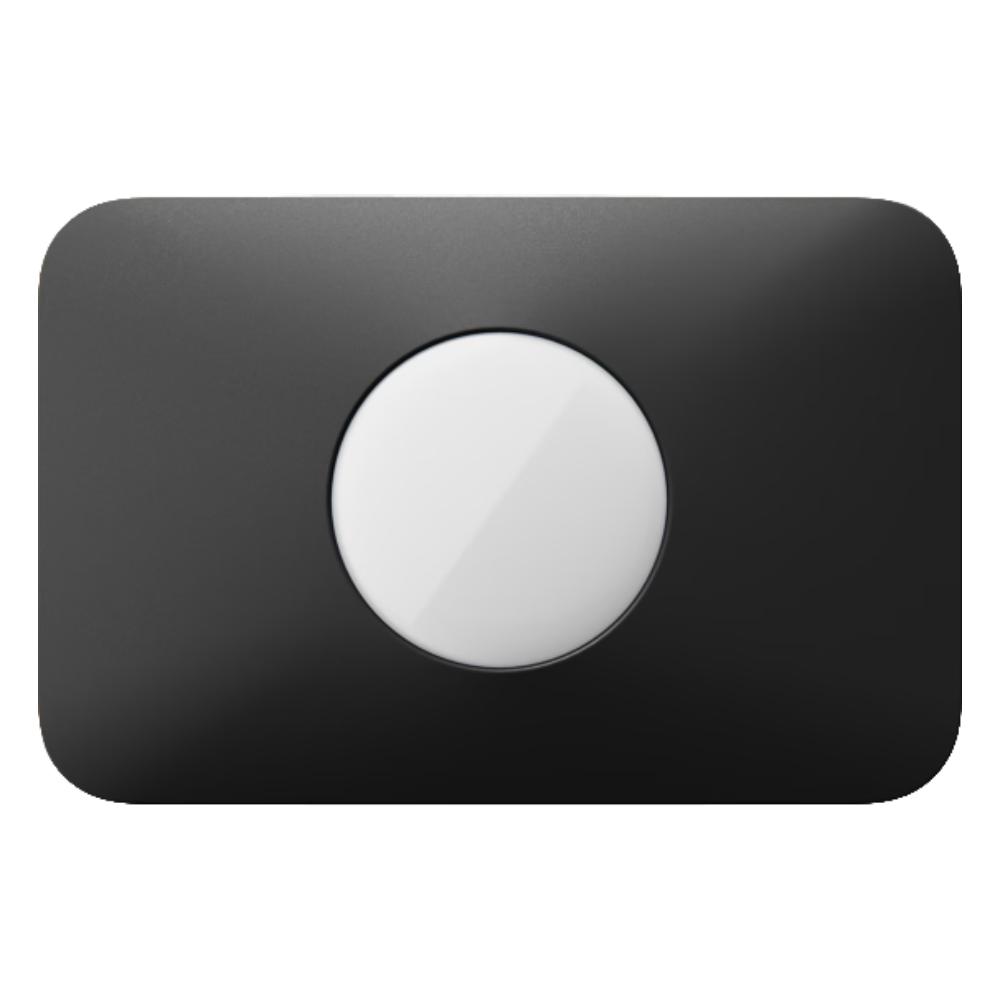 Nomad Card for AirTag
$14 $20 Save $6
Apple's AirTag is a great personal item tracker for just about everything except wallets. Nomad's Card for AirTag fixes that problem, fitting around the tracker in the shape of a credit card. Though the finished product is considerably thicker than a typical card, it is one of the few functional ways to use an AirTag in your wallet.
Nomad Titanium Apple Watch Band
Perhaps the most premium product Nomad makes is the Titanium Apple Watch band, which is the best band for the Apple Watch Ultra. The titanium found on Nomad's band is nearly an identical match to the material found on the Apple Watch Ultra's casing, and the two are a fantastic pair. However, the Titanium Band will still look great with aluminum and stainless steel watches as well. Some smartwatch critics claim that Apple Watches don't have the same luxurious feel and thoughtful design as traditional watches, but the Titanium Band bucks that trend. It's better than the metal bands that Apple says, and I can attest to that personally after wearing it for a year. The biggest issue with the Titanium Band is the price, which is a whopping $90 off during this limited-time sale.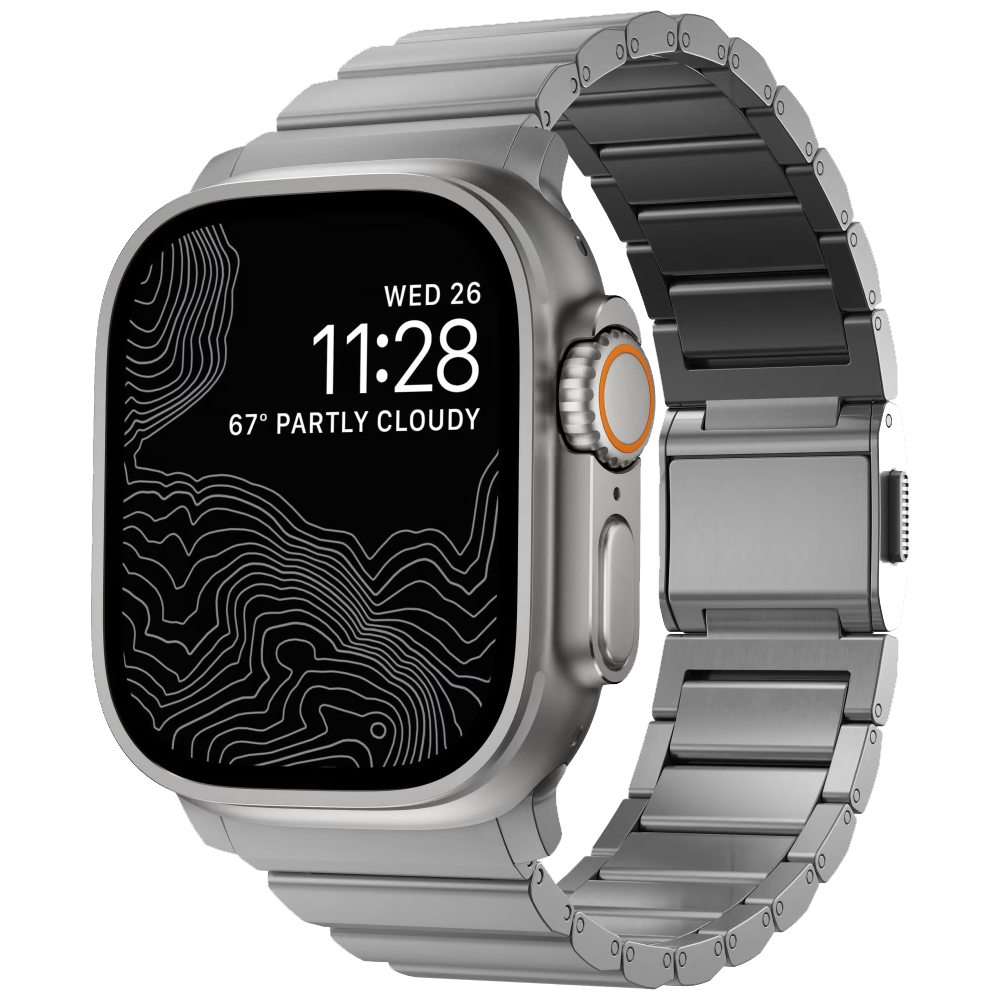 Nomad Titanium Apple Watch Band
$210 $300 Save $90
The Nomad Titanium Apple Watch band is a nice alternative to steel if you want an all-metal bracelet that's not too heavy. The titanium material looks and feels nice, and is both light and durable. It's a sure way to a touch of high-class style to your Apple Watch.
Nomad x Peak Design Rugged Case
Nomad is a great accessory maker, and so is Peak Design. Combined, they've worked together to make one of the best all-around cases available for the iPhone 14 Pro and Pro Max. Featuring Peak Design's SlimLink connection system, this case connects to all the company's other products. These include things like wallets, chargers, and car mounts. The Nomad x Peak Design Rugged Case also features MagSafe compatibility, so it will work with the entire Apple ecosystem of accessories too. Aside from these perks, it's still a Nomad Rugged case, which means it is durable and ruggedized around the corners and edges of your phone. Now, you can get this case for under $50 for a limited time.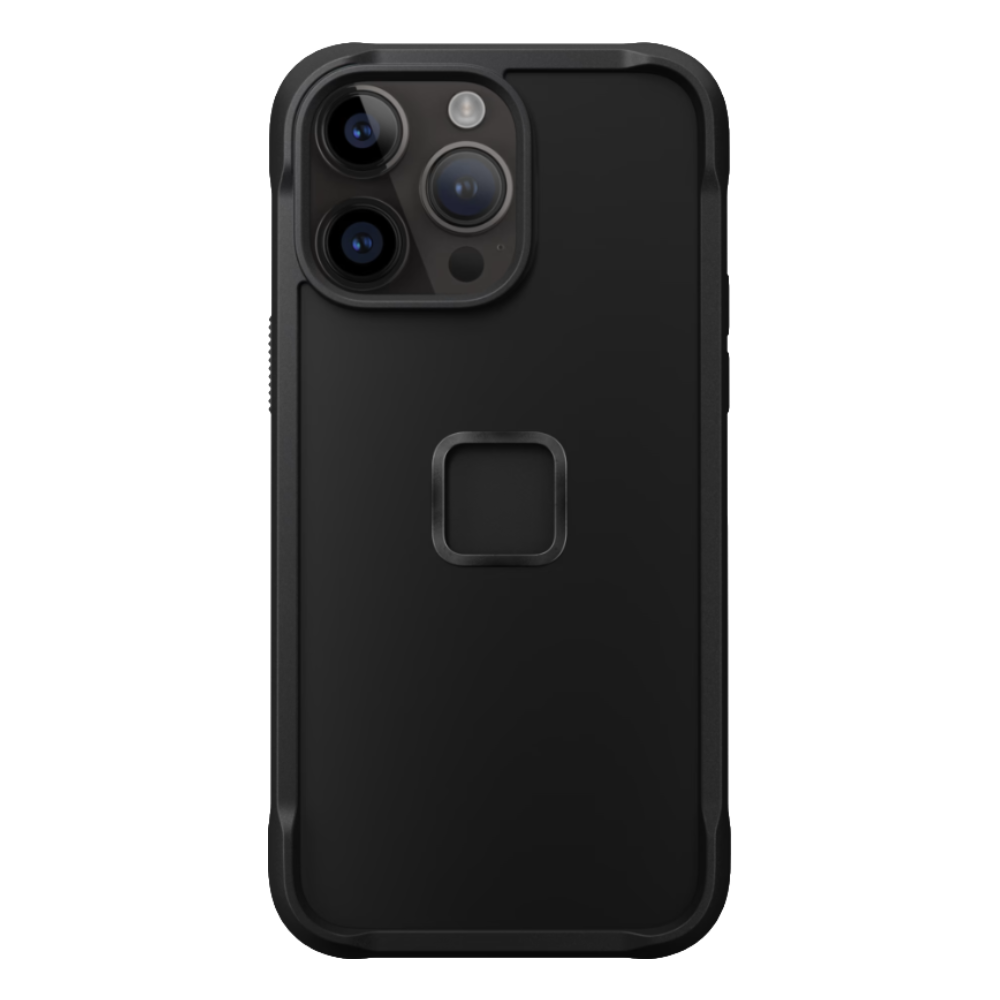 Nomad x Peak Design Rugged Case
$42 $60 Save $18
Nomad and Peak Design, two of the best functional accessory makers around today, worked together to create a case for the iPhone 14 Pro and Pro Max. It essentially takes Nomad's Rugged Case and adds Peak Design's SlimLink connection standard to it, making the case compatible with Peak Design's entire ecosystem of accessories.
Nomad Steel Pen
We're used to seeing pens and pencils that are made for our digital devices come from tech companies, but this Nomad Steel Pen is really just a pen. However, it's probably the nicest pen you'll ever use. Made out of high quality materials and using a Schmidt P900 ink cartridge, the Nomad Steel Pen could be the only pen you need for life. If you like the refined industrial design of modern tech products, and other Nomad accessories, you'll like this pen as well. Luckily, you don't have to spend an outrageous amount on this pen now, as it drops to just $35 for Nomad's sale.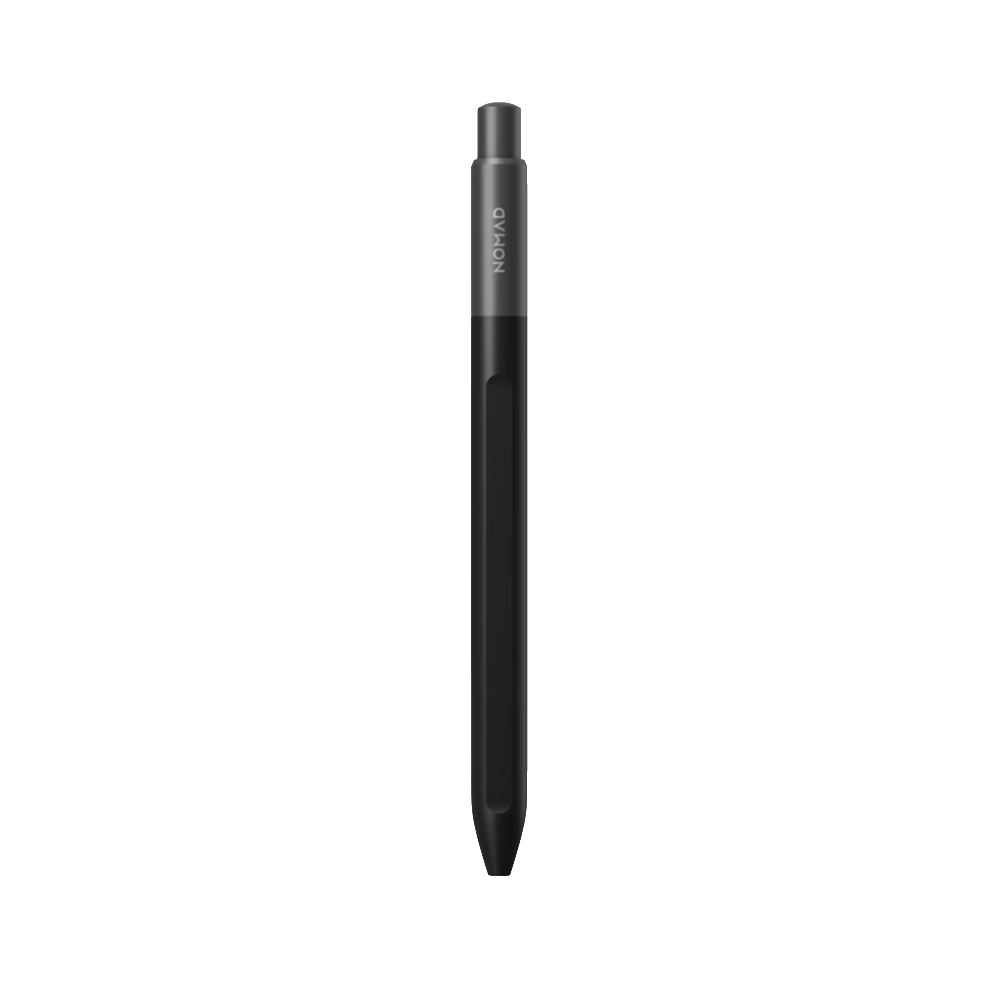 Nomad Steel/Aluminum Pen
$35 $50 Save $15
Nomad's pen is, well, just a pen. It's made out of steel and aluminum and manufactured from a solid metal body, so it has great construction. Plus, it uses a Schmidt® P900 ink cartridge that is reliable and can easily be replaced. It's the perfect everyday carry pen to fit with your other Nomad tech accessories.
Everything is 30% off at Nomad
This list has five accessories to get your everyday carry started and many of these products are dropping near their lowest prices ever. That's because Nomad is having its Anniversary Sale now, and every single product on the company's site will be 30% off for a limited time. If you like what you see here and want to check out some more of Nomad's products, click the link below to view the entire sale.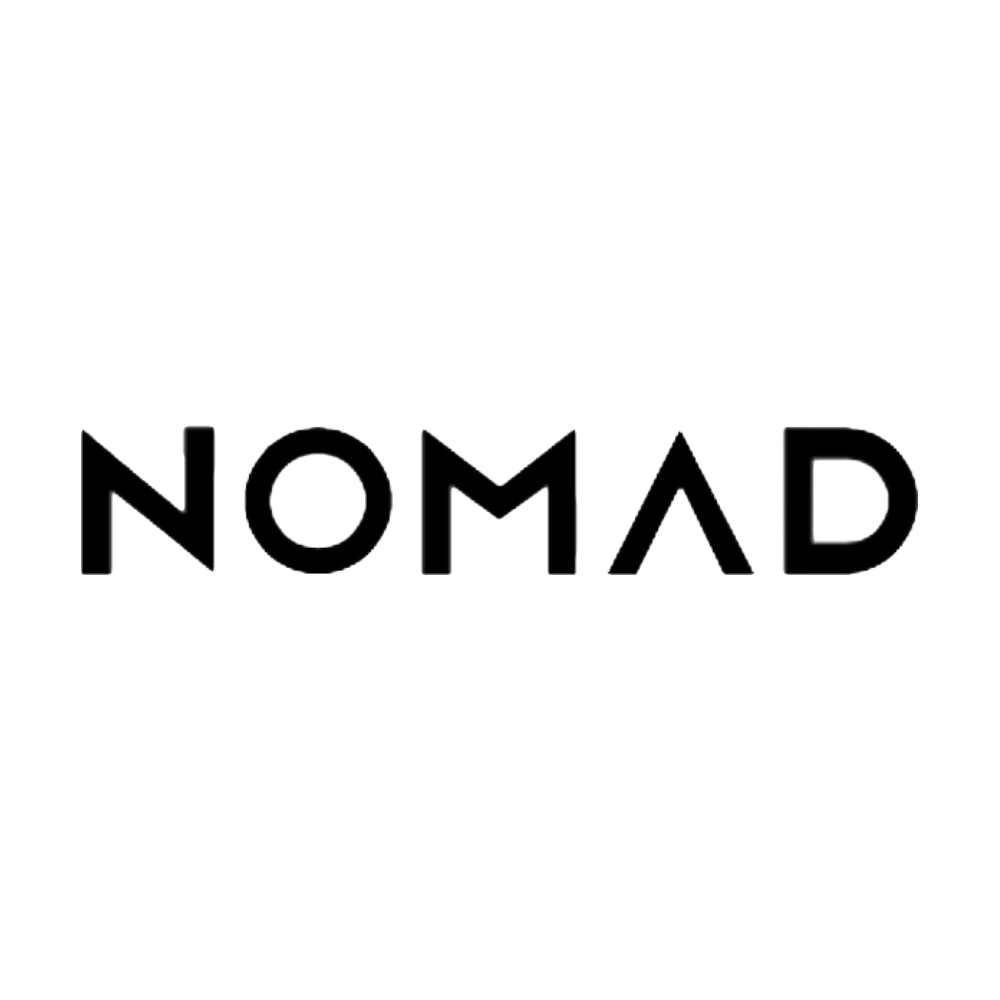 Nomad
Nomad's Anniversary Sale coincides with Prime Day and boasts 30% off on all products sitewide.


** (Disclaimer: This video content is intended for educational and informational purposes only) **