People have had their qualms with Apple Music since it was first unveiled in 2015. For those unfamiliar, Apple's purchase of Beats in 2014 was partially driven by the company's desire to create a music streaming service. Beats Music, an already prominent streaming service, then became Apple Music. Though the app has come a long way since then, it still has some considerable drawbacks, as pointed out by our Apple editor.
I'm not here to deny those complaints, and in fact, I share some of those myself. However, I'm still an Apple Music subscriber because I think it's the best music streaming service overall.
1
A pretty fantastic user interface
Apple Music's user interface is consistent across all of its platforms, whether you're using it on an Apple Watch or a Mac desktop. That's great for people who use a lot of devices. Each of the tabs you'll find on, say, the watchOS 10 app are the same ones you'll find on the iPhone or Mac apps. This makes it quite easy to navigate regardless of the platform.
The apps are also optimized well for each platform. The watchOS 10 app, for example, shows Listen Now, Radio, Library, and Search tabs when you launch it. By selecting one of these tabs, you can get to exactly what you're looking for without cluttering the tiny screen on your Apple Watch.
Plus, each tab or page serves a distinct function. Listen Now shows curated content that Apple's algorithm thinks you'll like and also includes music you've listened to in the past. The Library just shows songs and albums you've added to your personal collection, and it can be sorted by different categories. And the list goes on. All of these features aren't necessarily unique to Apple Music, but their presentation is simple and precise, and using the service feels natural. This is true whether you've been a day one user or you're trying it out for the first time.
2
Great recommendations and curated content
A big criticism of Apple Music has been its poor recommendations, but I've actually been quite satisfied in this area. There are a lot of places for music discovery — perhaps too many places, which may be part of the problem. But you can easily find new music with your personal radio station, which plays selections based on your prior listening history. Adding songs to your library and "loving" songs that you enjoy definitely helps the algorithm be more successful. But that's similar to what you'll get on most other streaming service.
However, my favorite part of Apple Music's music discovery is how it's centered around learning more about the music you listen to. Popular albums have a short article attached to them explaining more about the works, and it's clear that part of Apple Music is curated by editors as opposed to just an algorithm. This personal touch is something I haven't seen elsewhere.
3
Apple Music Replay is better than Spotify Unwrapped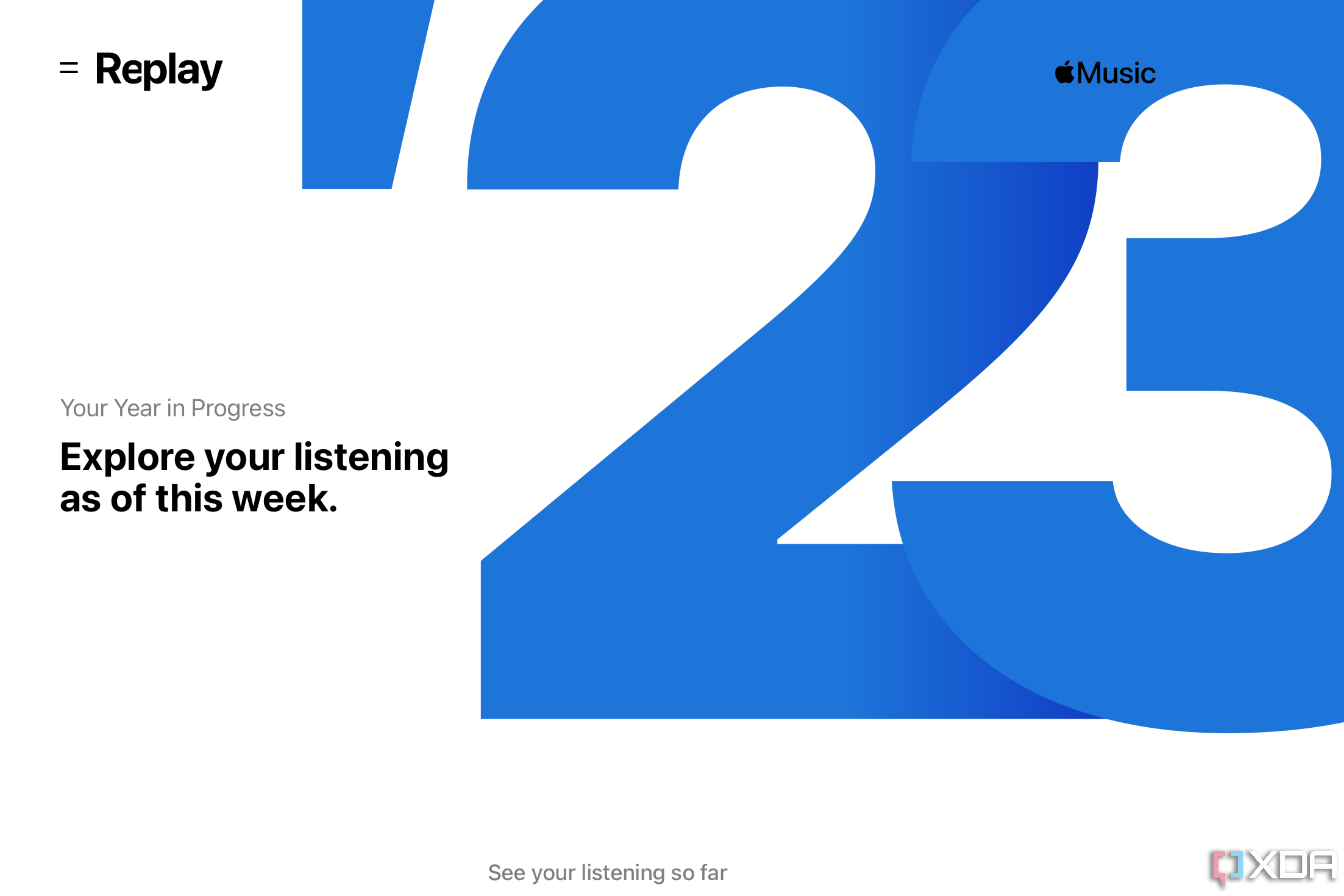 Spotify was first on the scene with its Unwrapped feature, which serves as a year-in-review that can be easily shared on social media. It's great at getting people to talk more about Spotify with their friends on the internet, but I think Apple Music actually has the better year-in-review feature.
Apple Music Replay's primary goal is to give you insights about your music intake. You can see specific breakdowns of your listening habits by song, album, and genre. Apple Music Replay has many of the same categories as Spotify Unwrapped, but it has a considerably bigger volume of statistics than the latter option.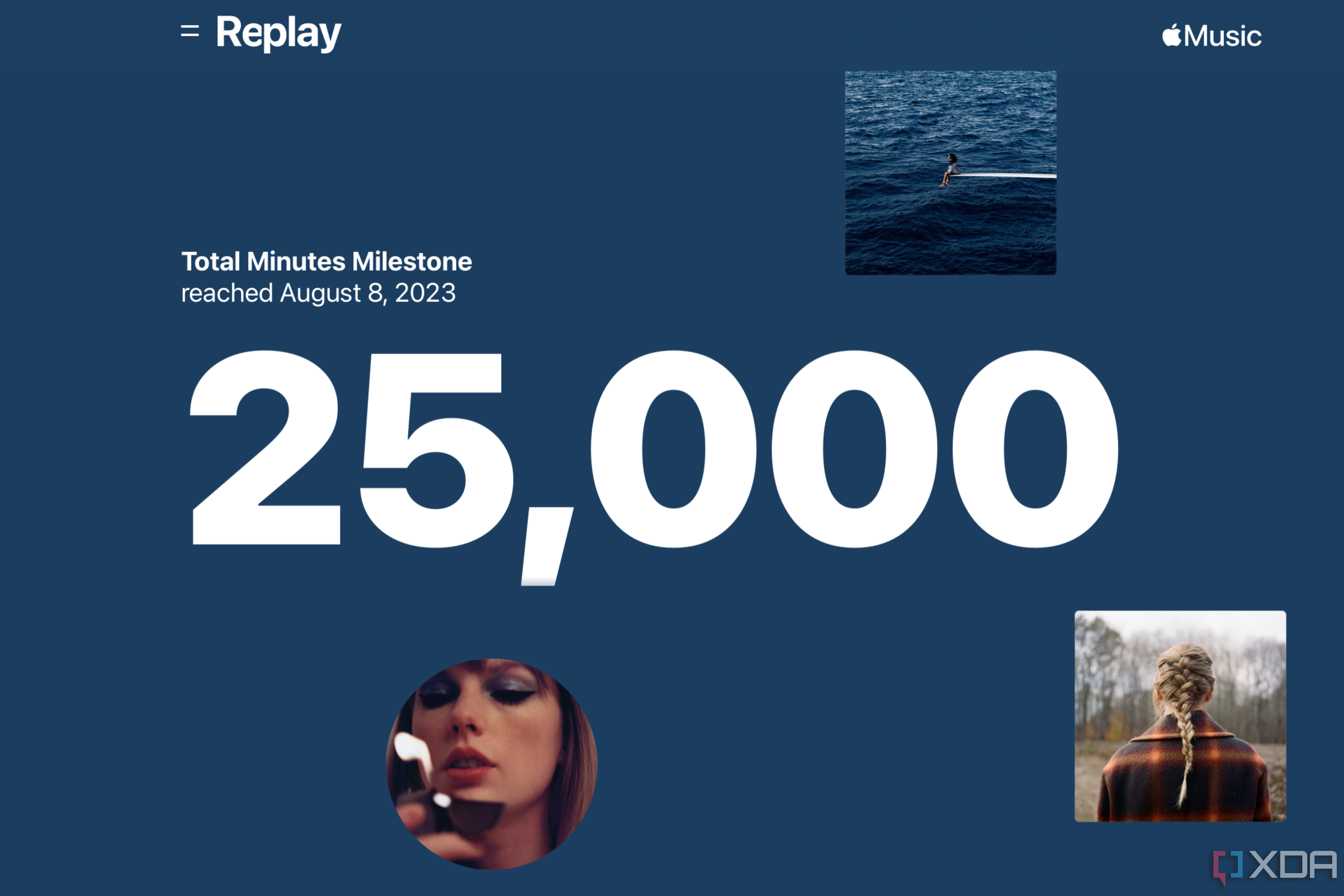 There's also the fact that you can see your Apple Music Replay progress starting in February, while Spotify Unwrapped is only available near the end of the year. This is a feature, not a bug. It's cool to be able to track your listening habits on a month-to-month basis instead of just seeing the bigger picture once a year. Plus, you can view information like minutes milestones mid-year, which are the exact dates when you reach certain listening thresholds. If you just want to see your year-in-review, Apple Music Replay stays out of the way for most of the year. However, for those interested, year-round Replay stats can be a huge Apple Music perk.
4
Surprisingly awesome support on Android and Windows
It's always a shock when Apple leads the charge with cross-platform support, but that's the case with Apple Music. It works well on iOS and Android, and it even has a dedicated app on the Google Play Store. Some features are missing on the Android app, but not as many as you'd think. Even Apple's newest features, like Apple Music Sing, are available in some capacity on Android. That's why we've found Apple Music to be one of the best music player apps on Android.
There's also a web client that can be accessed on any device, including Chromebooks and Windows PCs. Considering that Spotify hasn't bothered to bring native support to the HomePod even though the API has been available for years, it's clear that Apple is the cross-platform champion right now.
5
Affordable pricing and great value bundles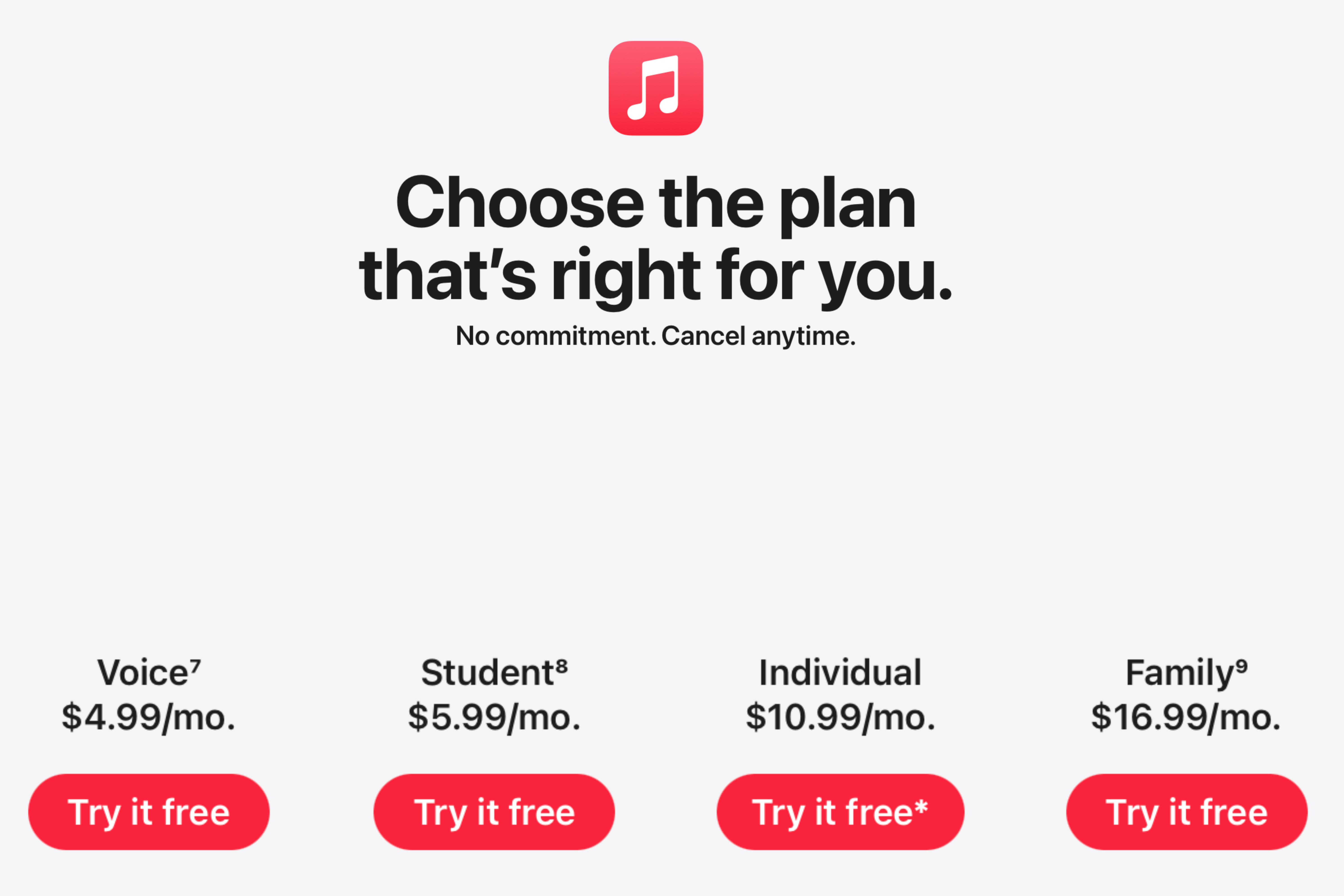 Apple Music is priced competitively, especially if you're looking for a student or family plan. You can get an individual student plan for just $6 per month, which is nearly half off the full rate. Similarly, the family plan is just $6 more than the individual one, which can be shared with up to five other people in a Family Sharing group. The deals get even better if you plan to use other Apple services because Apple One bundles include all the company's offerings for as low as $17 per month. As subscription plans keep getting more expensive, Apple Music has remained a pretty good value, especially if you're deep into the Apple ecosystem.
I won't be going anywhere else for now
Apple Music is a streaming service designed more for music lovers than casual listeners, and that's probably due to the Beats Music lineage. The feature set offered by Apple Music is rich, with curated content by experienced editors supported by an algorithm that takes into account your listening habits. It's understandable why some prefer Spotify, and there are definitely problems with Apple Music as it stands today. But for now, Apple Music is the best streaming service I've used.


** (Disclaimer: This video content is intended for educational and informational purposes only) **