Unlike desktop computers, laptops don't necessarily have sophisticated cooling solutions to keep CPU and GPU temperatures in check. In fact, even the best gaming laptops in 2023 have relatively simple thermal designs that incorporate both CPU and GPU cooling due to space constraints. This makes it incredibly challenging to keep laptops cool, especially when it's under load. If you are a laptop user struggling to tame your CPU temperatures, then here are a few things you can do to see immediate results and a quick improvement in CPU temperatures.
1
Lift your laptop off the surface it's on
Particularly effective if you use your laptop on the bed or your lap
The first tip I have for those trying to lower their laptop's temperature is lifting it off the table or the surface you're using it on. This is a very simple thing to do, but it's often overlooked by most laptop users. Lifting your laptop off the table while using it can give you immediate results, especially for those machines with their intake vents located at the bottom. It's true that almost all laptops have rubber feet at the bottom to elevate the base and make room for airflow, but there's not nearly enough room for airflow at the bottom in most laptops.
Lifting the base of the machine to allow more room at the bottom can make a lot of difference, especially if you have a relatively old laptop with worn out feet or if you happen to use your laptop on a bed or even your lap for a long time. You can either buy a simple laptop stand for your setup from Amazon or even use a book to set your laptop at an angle. If you think your laptop needs additional help with cooling, then you can also invest in a cooling pad.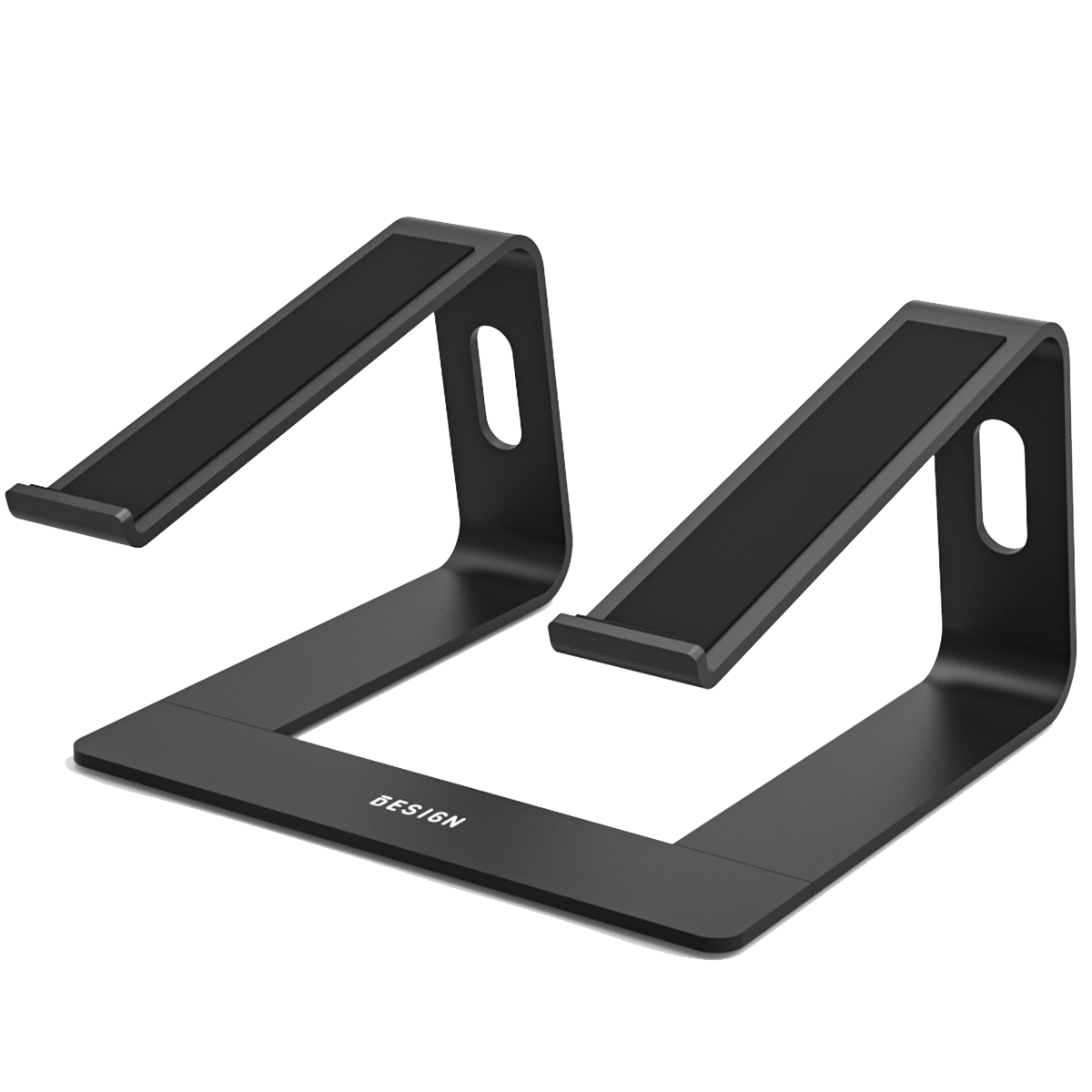 Besign LS03 Aluminum Laptop Stand
Besign's LS03 aluminum laptop stand is a relatively high-quality three-piece laptop stand that can be easily deconstructed to stow away or take on the go. It has a pair of cable management holes and can improve laptops' thermal performance with the added room for airflow under the machine. It's designed for laptops from 12 inches up to some 15.6-inch laptops.
2
Place your laptop on a cooling pad
Blowing fresh air right through the vents or on the surface is quite effective
u/Dreadwing_ (Reddit)"" data-modal-id="single-image-modal" data-modal-container-id="single-image-modal-container" data-img-caption="null">
If you think your laptop's built-in cooling fans aren't doing enough to cool its internals, then consider buying one of the best laptop cooling pads. A cooling pad will not only lift the surface of your laptop, but it'll also pump in fresh air right through the vents at the bottom. These can be just as effective even if there are no vents at the bottom of your laptop, as the cooling fans are located right underneath the surface of your laptop's CPU and GPU, blowing fresh air to cool them down. Cooling pads, as you'd expect, cost a bit more than regular stands, but they can be quite effective and are worth considering if you're struggling to lower your laptop's CPU temperature. There are plenty of cooling pads on the market to choose from, but I recommend the Kootek Chill Mat 5.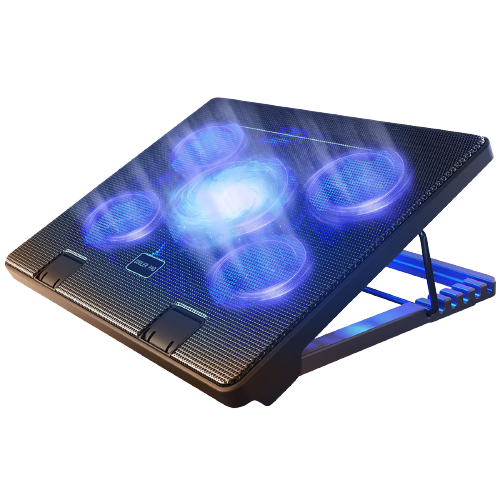 Source: Kootek
Kootek Chill Mat 5
With a budget price and five fans, the Kootek Chill Mat is a great cooling pad for those who are on a tight budget.
3
Clean your laptop
Making sure your laptop's exhaust aren't covered in dust is a no-brainer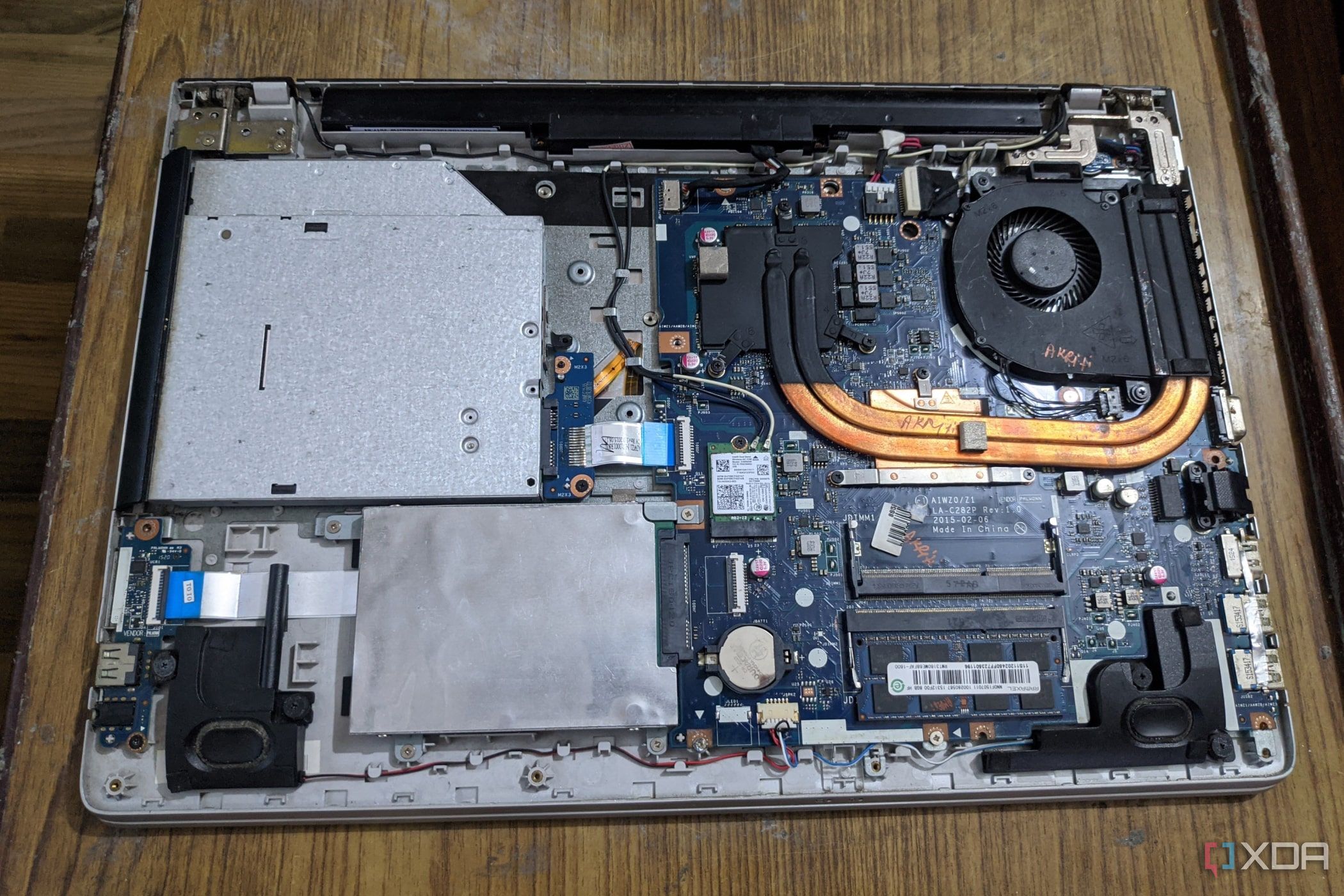 If you're using a relatively old laptop that hasn't been cleaned in a while, then consider taking time out of your schedule for quick maintenance. I suggest opening the back case of your laptop to thoroughly clean the internals. It's one of the most effective ways to ensure there's no dust, hair, or other debris clogging the thermals of your system.
If you don't know how to open the case, or if you're worried about voiding the warranty on your machine, then you can also use a can of compressed air to blow into the vents in short bursts. It may not be as effective as thoroughly cleaning the internals, but it'll blow away the dust and other particles clogging the exhaust vents or the fans.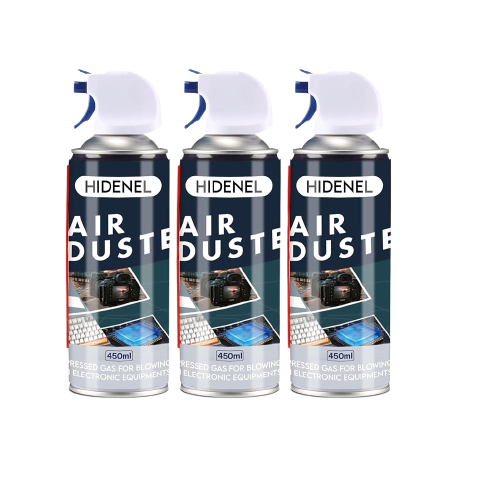 HIDENEL Compressed Air Duster Can
Grab these compressed air spray cans to blow dust and other particles from corners and vents that are hard to reach.
4
Replacing thermal paste and pads
Worth considering if you've already opened your laptop to clean it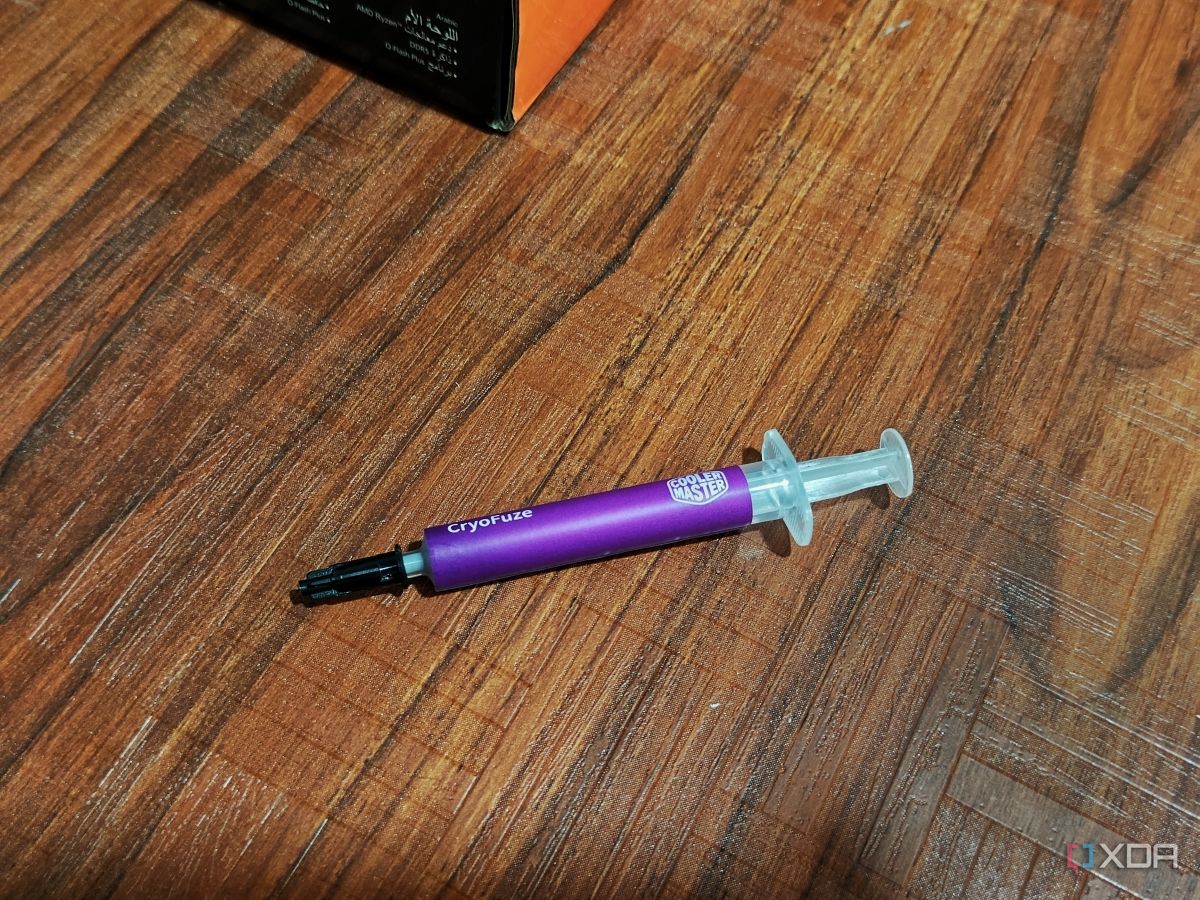 If you managed to open your laptop's case for a full cleanup, then you might as well consider replacing the thermal paste/pads to ensure you get the best cooling performance. This will definitely help if you have a relatively old laptop, but I'd say even newer laptops could benefit from fresh thermal paste of your choice. I say that because most manufacturers tend to use the cheapest option available, and it's also possible that they didn't apply it properly. You'll have to dismount the heatsink to repaste or replace the thermal pads, though, so you might want to skip this step if you're unsure of how to get into your notebook and dismount the heat sink.
5
Undervolting your laptop is also effective
Lowering the voltage supplied to your CPU is guaranteed to reduce its temperature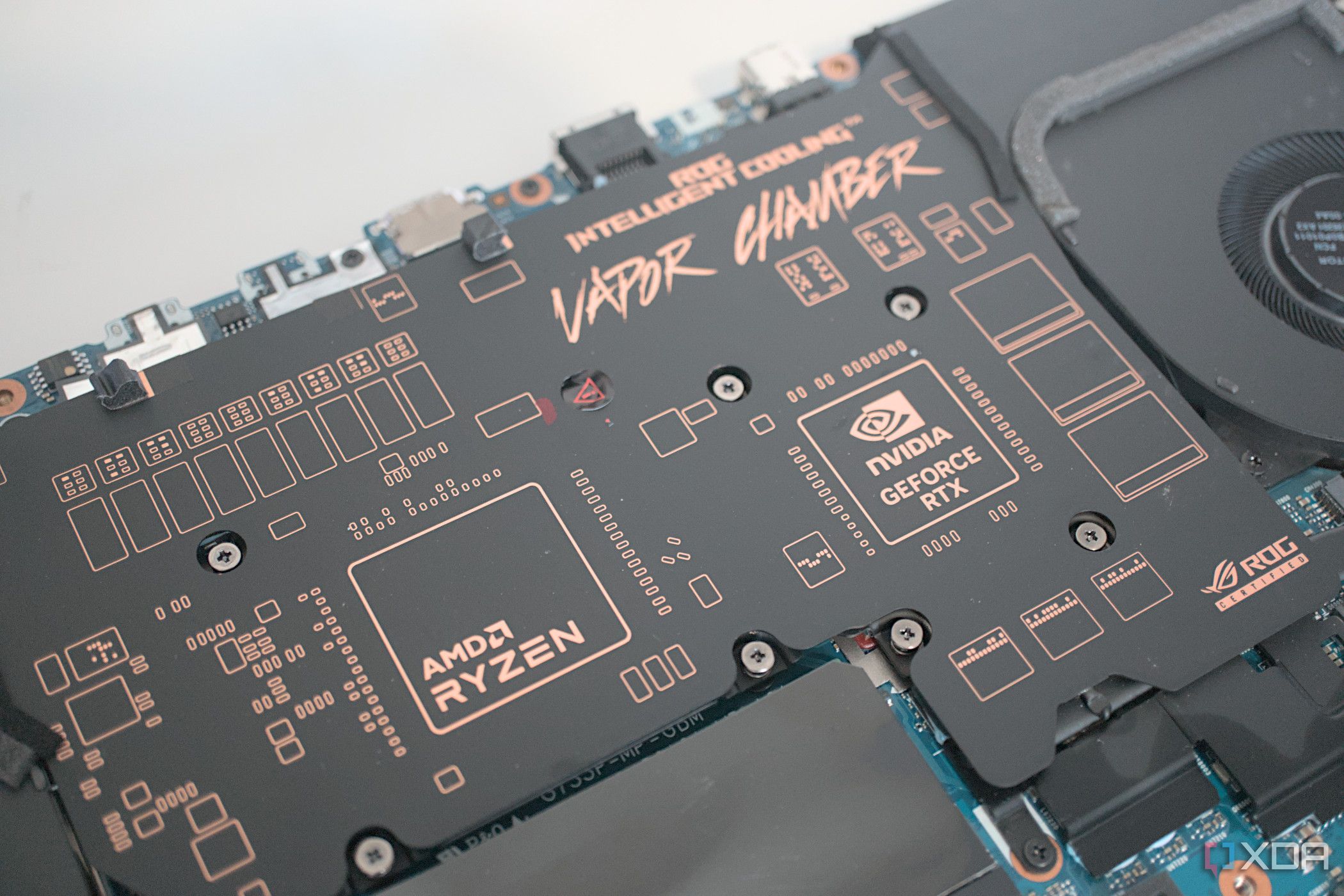 Asus ROG Strix Scar 17 (G733P)
Undervolting, in case you don't know, is a tried-and-tested method that's been around for quite some time now. It essentially involves lowering the voltage supplied to the CPU to reduce the overall heat output. It's a quick and easy fix to lower the CPU temperatures if you don't want to open your laptop to clean or replace the thermal paste.
Those using a laptop with an Intel processor can use Intel Extreme Tuning Utility, whereas AMD Ryzen users can use the AMD Ryzen Master. I recommend starting with lower CPU voltage offsets instead of making bigger changes to see if you experience any crashes or blue-screen issues.
6
Restoring your system to a stable state can also help
Consider this as a reminder to create a restore point on Windows
Unsplash"" data-modal-id="single-image-modal" data-modal-container-id="single-image-modal-container" data-img-caption="null">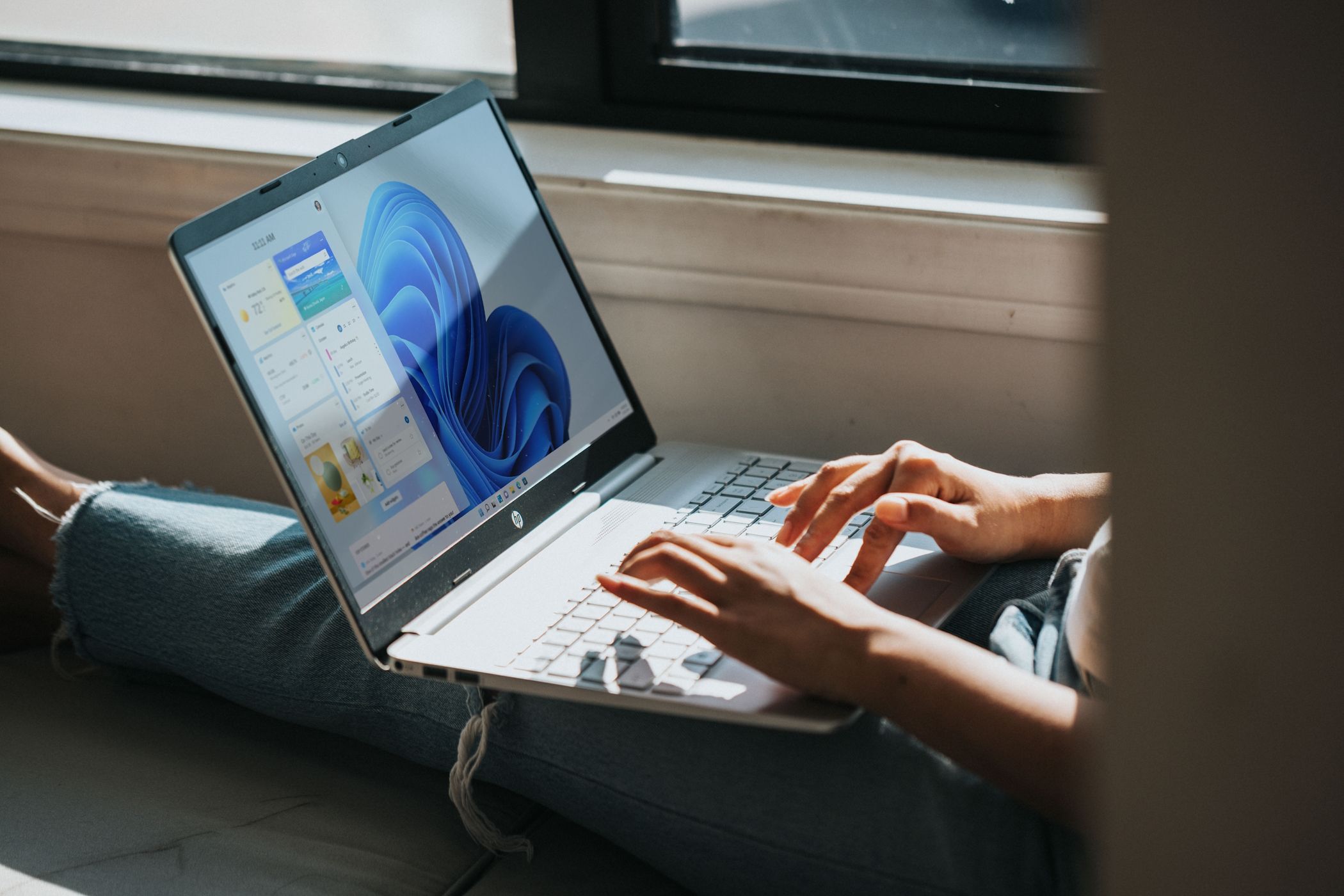 If your laptop's CPU just started acting up, and you suspect it's due to recent activity, then a quick system restore can help you fix it. The System Restore tool on Windows essentially restores your PC to a state when it was running smoothly. This, however, will only work if you've created a restore point previously. Here's how to restore your laptop to a previously created restore point:
Open Control Panel and type recovery.
Select Recovery and Open System Restore.
Hit next in the Recover System Files and Settings section, and pick a restore point to go back to.
Follow the on-screen instructions after that to restore your system.
Additionally, you can also stop by our Windows 11 repair guide to find more ways to repair your operating system.
Closing thoughts
That brings us to the end of this list in which I've highlighted some effective ways to lower your laptop's CPU temperature. Cleaning the vents and lifting it off the surface while using can quickly improve the thermals, but consider checking out other tips as well to ensure you're leaving no stones unturned. I also recommend stopping by our guide to lowering CPU usage to see if it helps improve your CPU's thermals. But keep in mind that there's only so much you can do to alleviate the thermal issues on a relatively old laptop, so stop by our collection of the best laptops to see if you can find a new machine that fits your budget.
** (Disclaimer: This video content is intended for educational and informational purposes only) **