October — or "Techtober" as some call it — is one of the most exciting months of the year for technology enthusiasts. It's also the month that keeps us on our toes as we rush to check out to all the latest and greatest in technology. Of course, not everything that got announced in October landed on our test bench, but we certainly evaluated a lot of exciting tech last month, including laptops, CPUs, PC cases, smartphones, and more.
You may have found it a bit overwhelming to keep up with all the announcements, reviews, and our opinions on everything that came out last month, so I've curated a list highlighting some of our favorite products we reviewed in October. It covers only a handful of our reviews that may have flown under your radar, but it should help you stay on top of the important and the best ones that are worth considering. Let's dive in!
1
Microsoft Surface Laptop Studio 2
The most powerful Surface ever
Microsoft was among the first to host an event in October in which we were introduced to the new Surface laptops. If you are a fan of the Surface PCs, then you can't miss the new Surface Laptop Studio 2. It's thicker and heavier than its predecessor, but it's also way more powerful than ever, packing plenty of performance for video editors and gamers. It also sports a great 14.4-inch 120Hz display that folds down into a tablet orientation. The variant that XDA Editor-in-Chief Rich Woods reviewed came with an Intel Core i7-13700H processor and a GeForce RTX 4060 GPU, along with super-fast SSD and LPDDR5x memory. It's also the first Intel-powered laptop to have an NPU, which enables plenty of AI features to improve the overall experience.
Microsoft's Surface Studio laptops remain one of the more unique machines in the laptop space, and the new Surface Studio 2 helps it retain that title. The company's new Surface Laptop Go 3 isn't nearly as exciting as the Surface Laptop Studio 2, but it's here in this refreshed form for 2023, and you can check out our review to learn more about it in detail as well.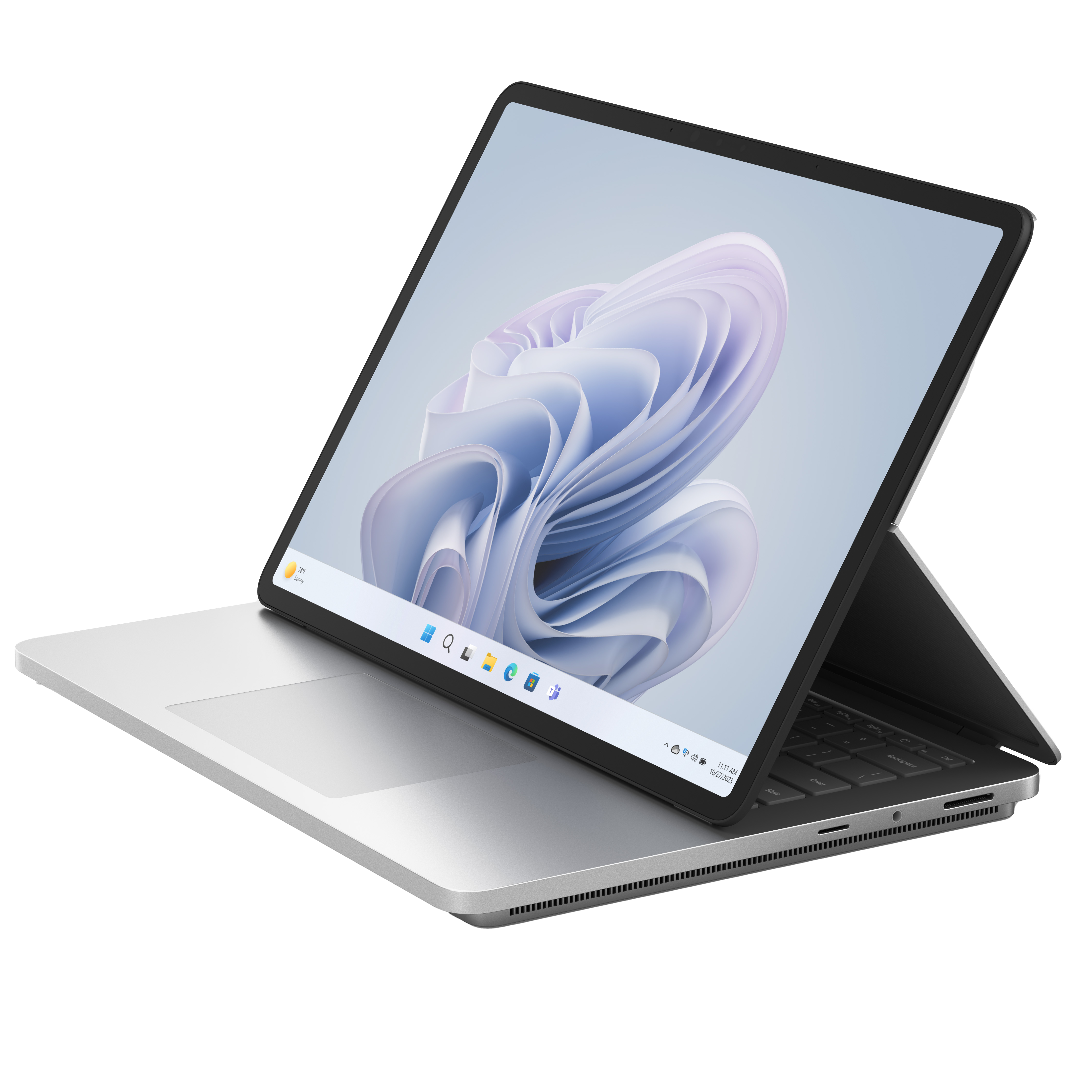 Surface Laptop Studio 2
$2253 $2400 Save $147
The Surface Laptop Studio 2 is Microsoft's most powerful laptop yet, with a 14-core Intel processor and Nvidia GeForce RTX 4060 graphics. It also has a 14.4-inch touchscreen with pen support, a new aluminum construction, and a more accessible touchpad.
2
Lenovo Legion 9i
The best gaming laptop money can buy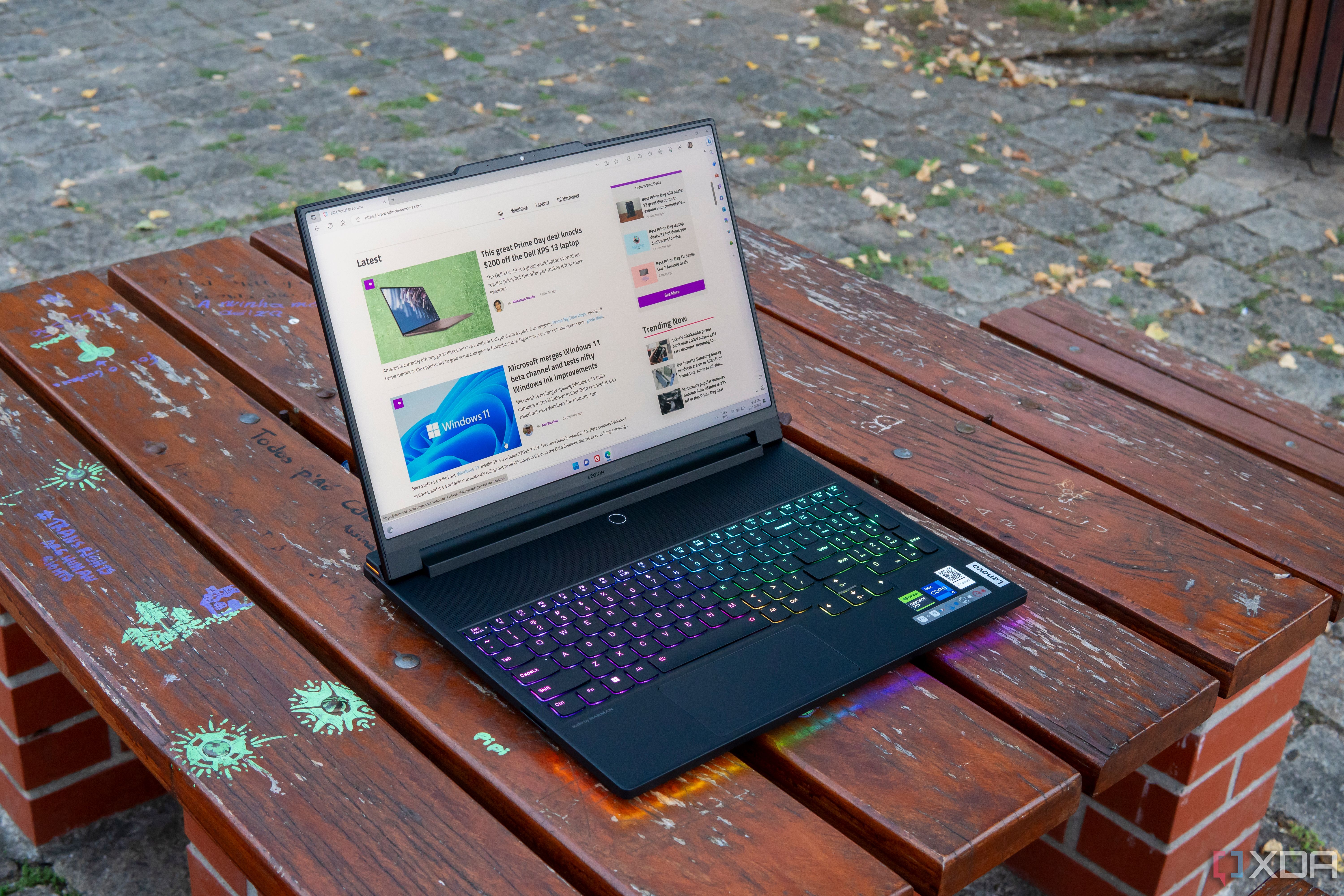 XDA Senior Editor João Carrasqueira got his hands on a Lenovo Legion 9i (2023) gaming laptop last month, which he ended up crowning as "the best gaming laptop", thanks to its impressive performance, a sleek and clean design, and a terrific display, among other things. The highlight of this machine, in case you're wondering, is the fact that it comes with a liquid cooling loop to tame the GPU. Yes, it's the first ever self-contained liquid cooler in a laptop, and the Legion 9i's relatively slim chassis certainly benefits from it. It's not without its flaws, though, which is why it didn't score the coveted 10/10 score in our review, despite earning "The Best" badge.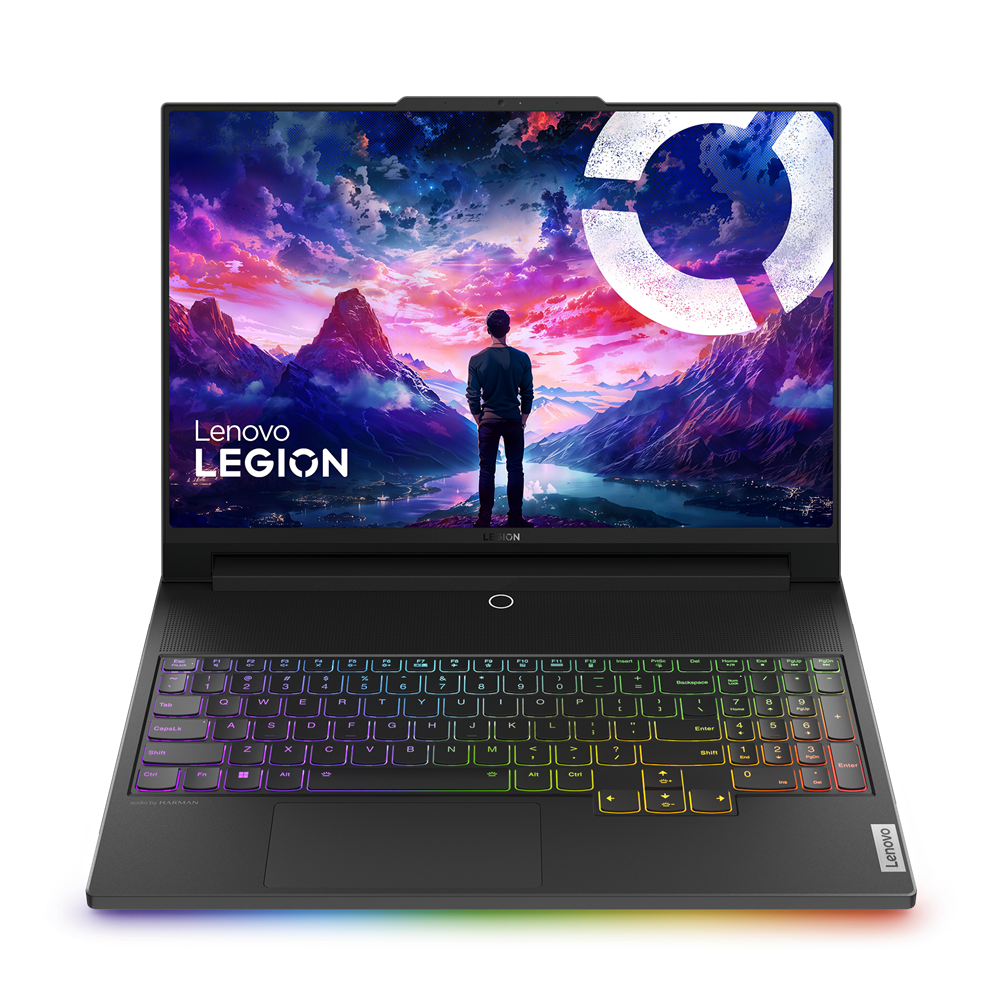 Lenovo Legion 9i (2023)
$3181 $3800 Save $619
The Lenovo Legion 9i is a powerful gaming laptop with a self-contained liquid cooling system, allowing it to be thinner and lighter than most laptops in its class. It also has a stunning Mini-LED display and a unique forged carbon design.
3
Lenovo LOQ 15
Looks and feels like a more expensive gaming laptop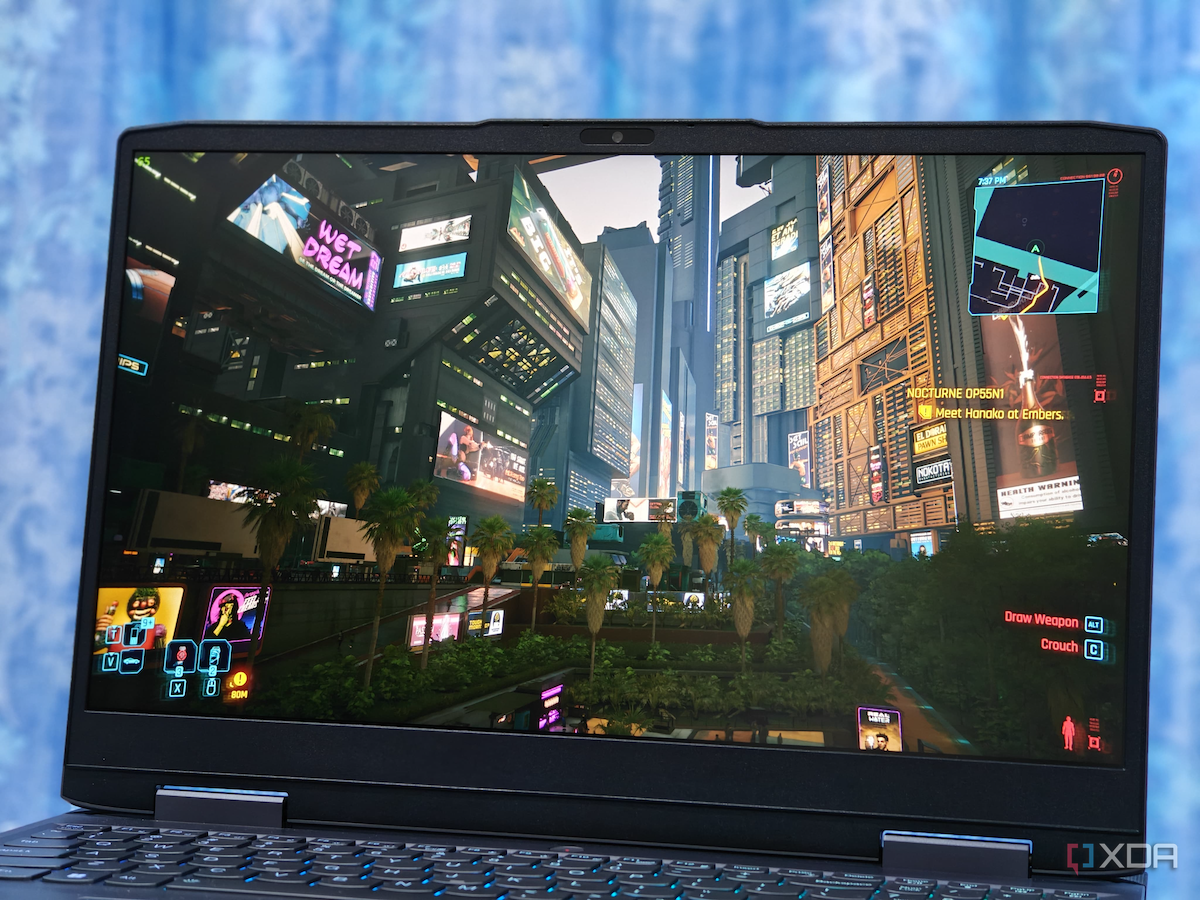 Not everyone has the budget to spend upwards of $3,000 on a gaming laptop, and that's why we also make it a point to review more entry-level budget options like the Lenovo LOQ 15. I took this particular laptop for a spin last month, and I was pleasantly surprised by the gaming experience it was able to deliver. My review unit was specced with a 45W Intel Core i7-13620H processor and a GeForce RTX 4050 GPU, and I was comfortably cruising above 60FPS in most modern AAA titles I tested, including Cyberpunk 2077 (2.0 patch), Assassin's Creed Mirage, and more. It also looks good, has great build quality, and a comfortable keyboard to type on, all of which makes me believe that Lenovo cut the right corners to deliver a good budget gaming experience.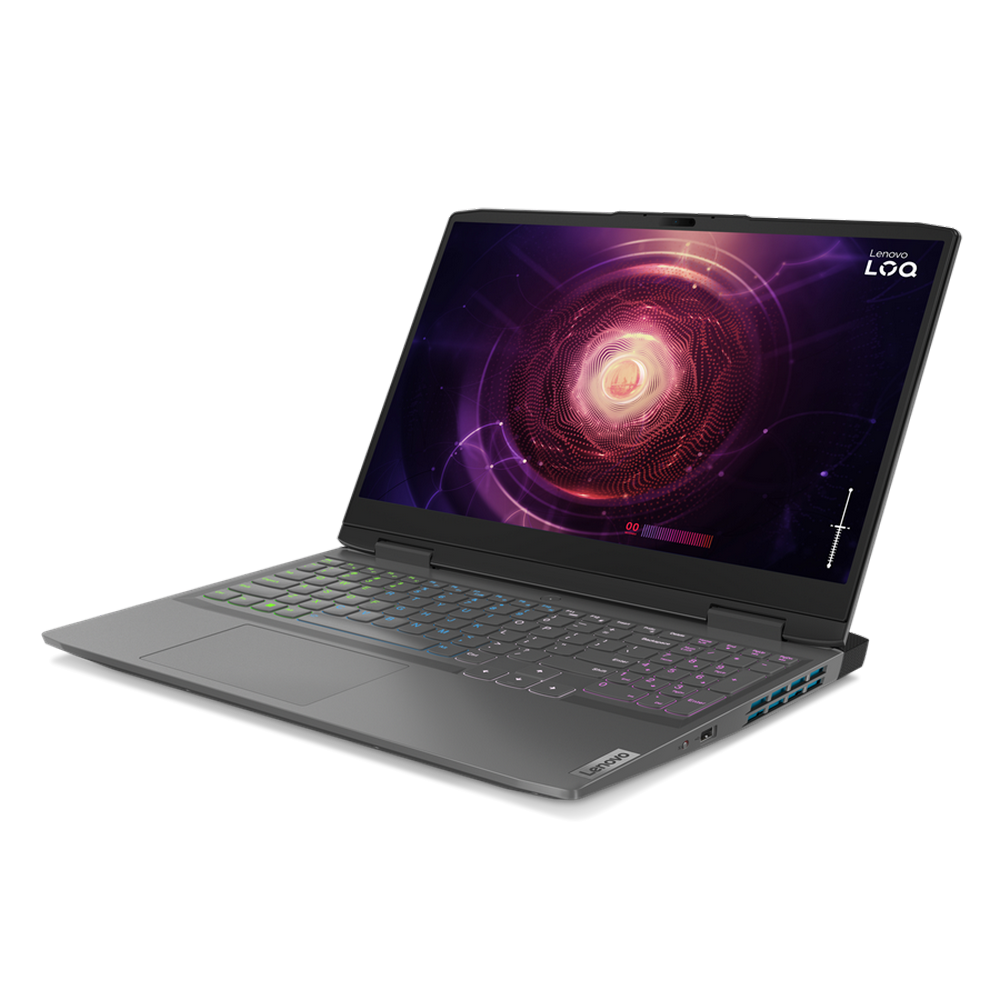 Lenovo LOQ 15
The Lenovo LOQ 15 is a great, affordable gaming laptop that doesn't cut too many corners to keep the price low. It comes in both Intel and AMD flavors, and it looks and feels like the more expensive notebook in Lenovo's Legion lineup.
4
Intel Core i7-14700K
The only Raptor Lake Refresh upgrade that makes sense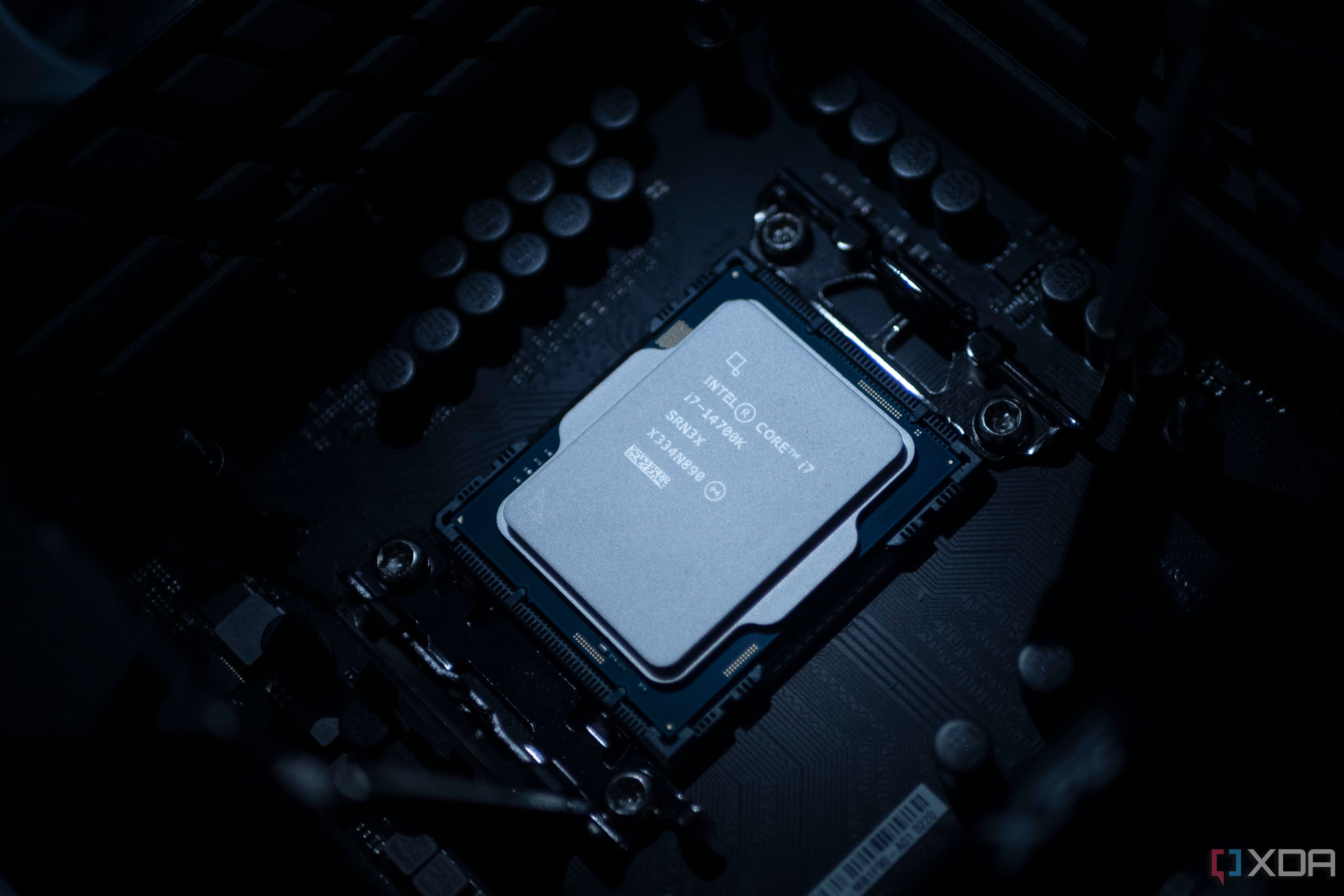 Intel's new CPUs as a part of its Raptor Lake Refresh lineup also showed up last month. We tested all three CPUs that were announced as a part of this series, but the one that stands out as the most meaningful upgrade is the new Core i7-14700K processor. Not a lot has changed with the Core i7-14700K as well, but it brings four more E-cores than its predecessors for a better multi-core performance overall. XDA's Adam Conway was able to get some solid performance out of this particular chip, but he warns that it's not a good upgrade over the existing Core i7-13700K processor, and that it chugs too much power and demands a high-end cooler to keep the temperatures in check.
The Intel Core i5-14600K is also a great chip that doesn't run too hot, but it's also not a big step up over its predecessor, meaning you won't miss out on anything if you're already on the Core i5-13600K processor. Lastly, there's the new Intel Core i9-14900K which, just like the Core i5-14700K CPU, is a highly performant CPU but runs too hot.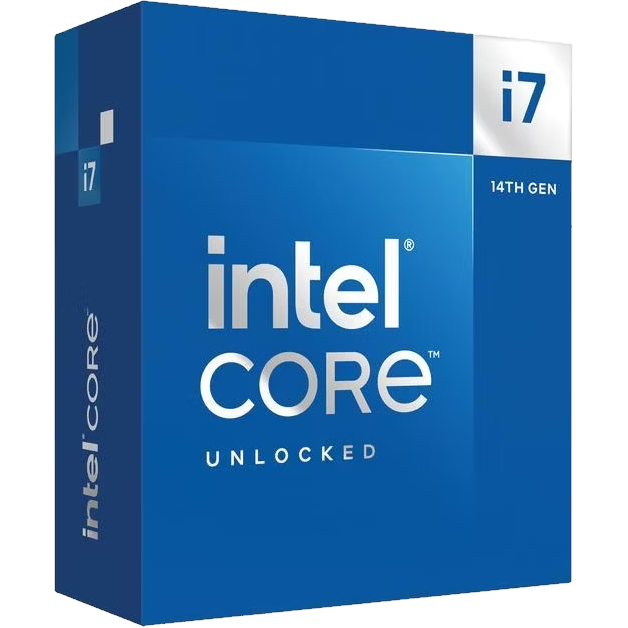 Intel Core i7-14700K
$419 $445 Save $26
The Intel Core i7-14700K has some improvements over the last generation, including higher boost clocks and four more E-cores. Otherwise, it's just more of the same.
5
be quiet! Dark Base Pro 901
We have a new king of PC cases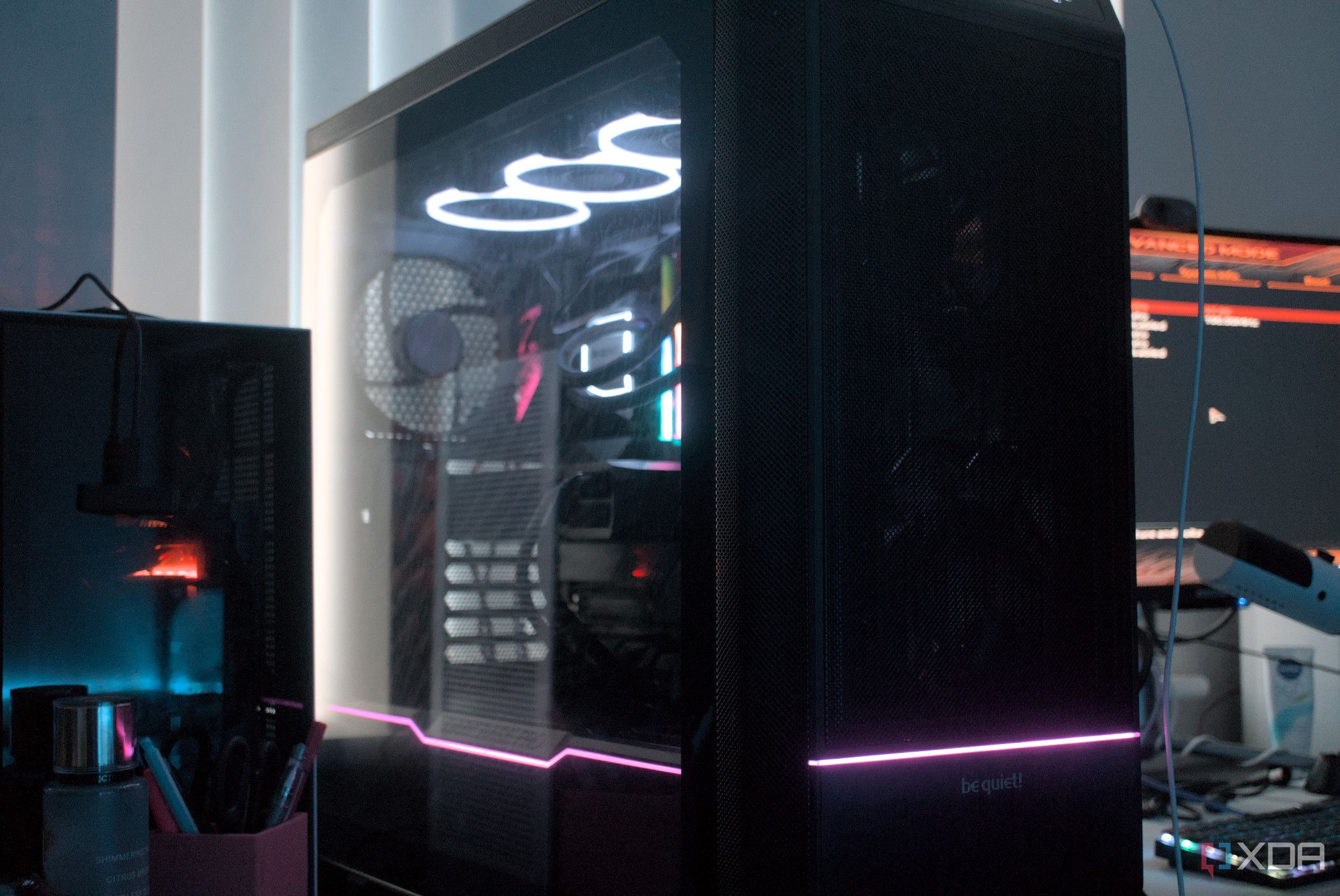 If you're looking to buy one of those Intel CPUs and are looking for a PC case for your build, then we also reviewed a flagship full tower PC case made by the folks over at be quiet! last month and called it "the king of PC cases." Seriously, the Dark Base Pro 901 chassis has everything you need to put together a high-end PC in 2023, making it one of the best PC cases to come out this year. Excellent build quality, great cable management, and roomy internals are only a few of the pros that make this full tower great for enthusiasts, and there's a lot more to it. It has plenty of space for all the massive radiators and GPUs you'll find on the market, and it also comes with three Silent Wings 4 PWM fans out of the box along with a branded sleeve to keep it safe from scratches and other damage during transit.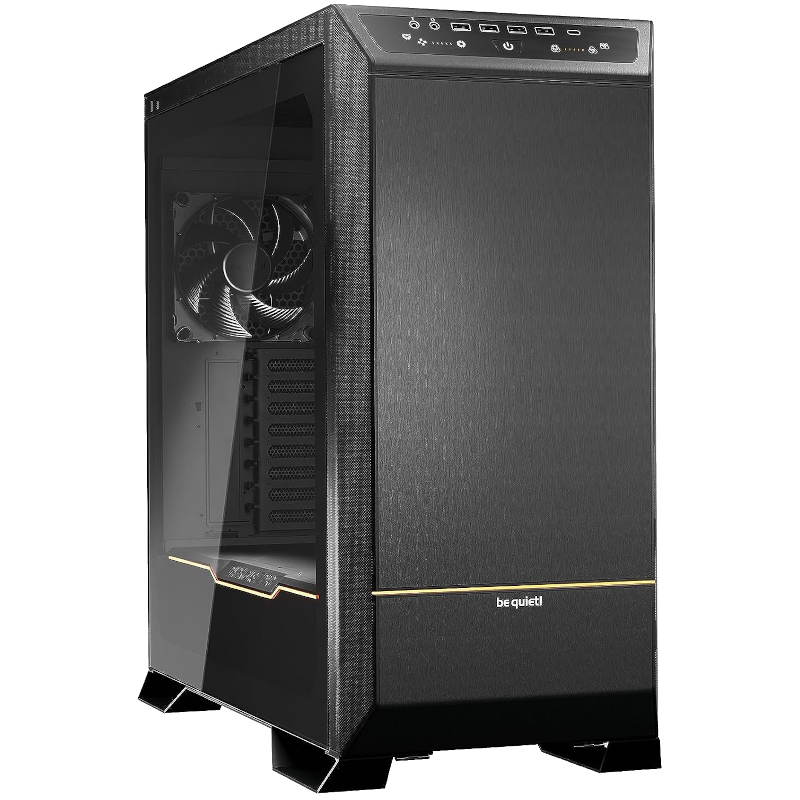 Source: be quiet!
be quiet! Dark Base Pro 901
The be quiet! Dark Base Pro 901 is a sleek full tower chassis with all the latest technologies, including a capacitive interface for fan and RGB control, subtle RGB lighting, and excellent thermal performance.
6
OnePlus Open
Snatching Samsung's best foldable crown in the U.S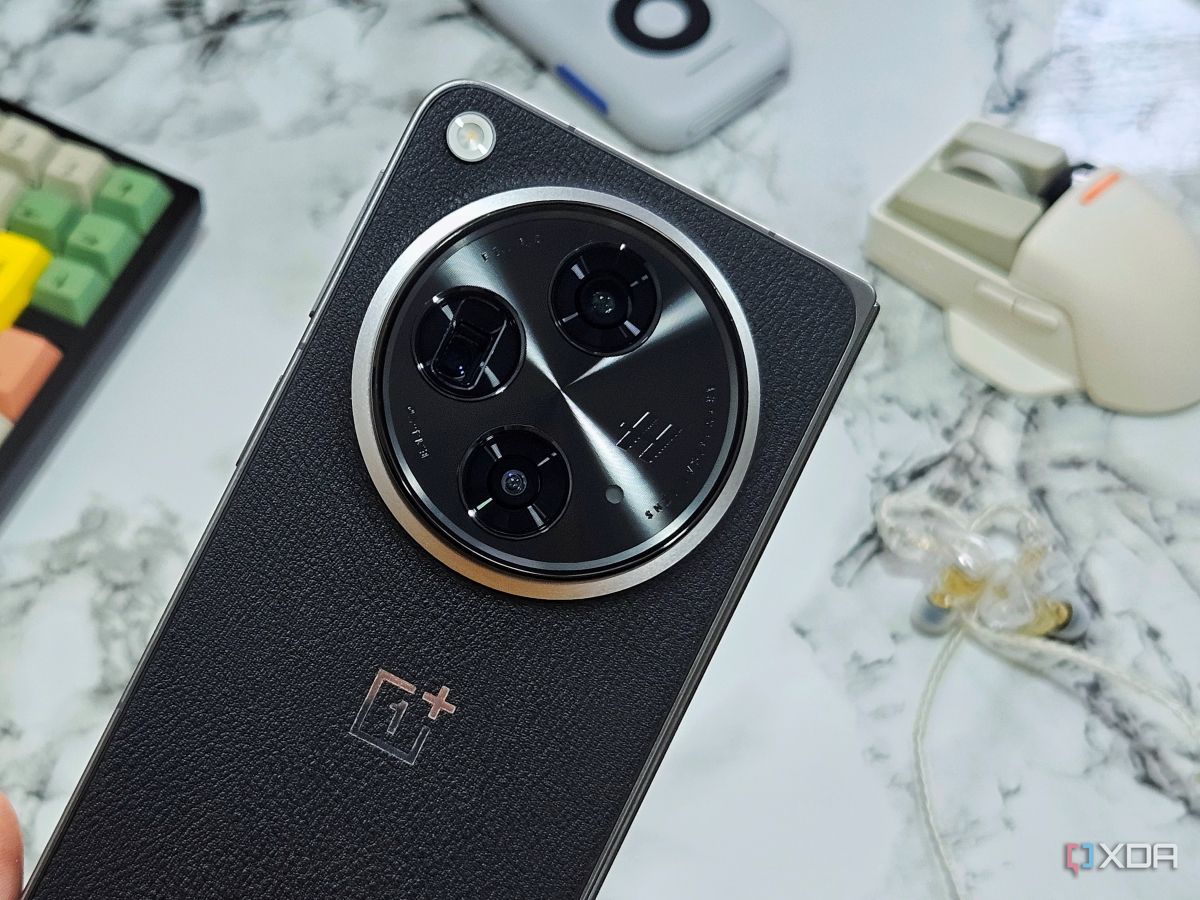 October also saw the launch of OnePlus Open, which is currently our pick for the best foldable phone you can buy in the United States. My colleague Ben Sin, who has graded a ton of foldable devices in the past, was quite impressed with the overall package here, and he had plenty of good things to say about its cameras, displays, software, and more in his OnePlus Open review.
Having used both OnePlus' first foldable phone and Samsung's Galaxy Z Fold 5 over the last few months, I can also safely say that I like the OnePlus Open more. The OxygenOS, in particular, shines above various other aspects of the phone to deliver a superior foldable experience. Not to mention, it also has a great set of cameras, which often to go toe-to-toe with other flagships like the Pixel 8 Pro, which is next on this list. Just take a look at the samples I was able to capture during one of my recent trips: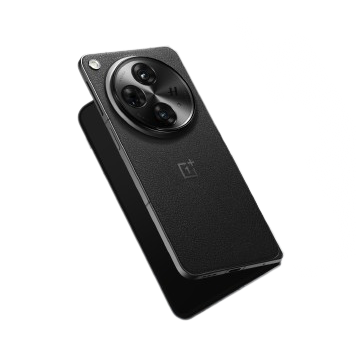 Source: OnePlus
OnePlus Open
$1500 $1700 Save $200
The OnePlus Open is the company's first foldable, featuring a sleek design, a Snapdragon 8 Gen 2 Mobile Platform chip, advanced camera system, and more. It is available in two colorways and starts at $1,500.
7
Google Pixel 8 and Pixel 8 Pro
More of the same with a touch of generative AI magic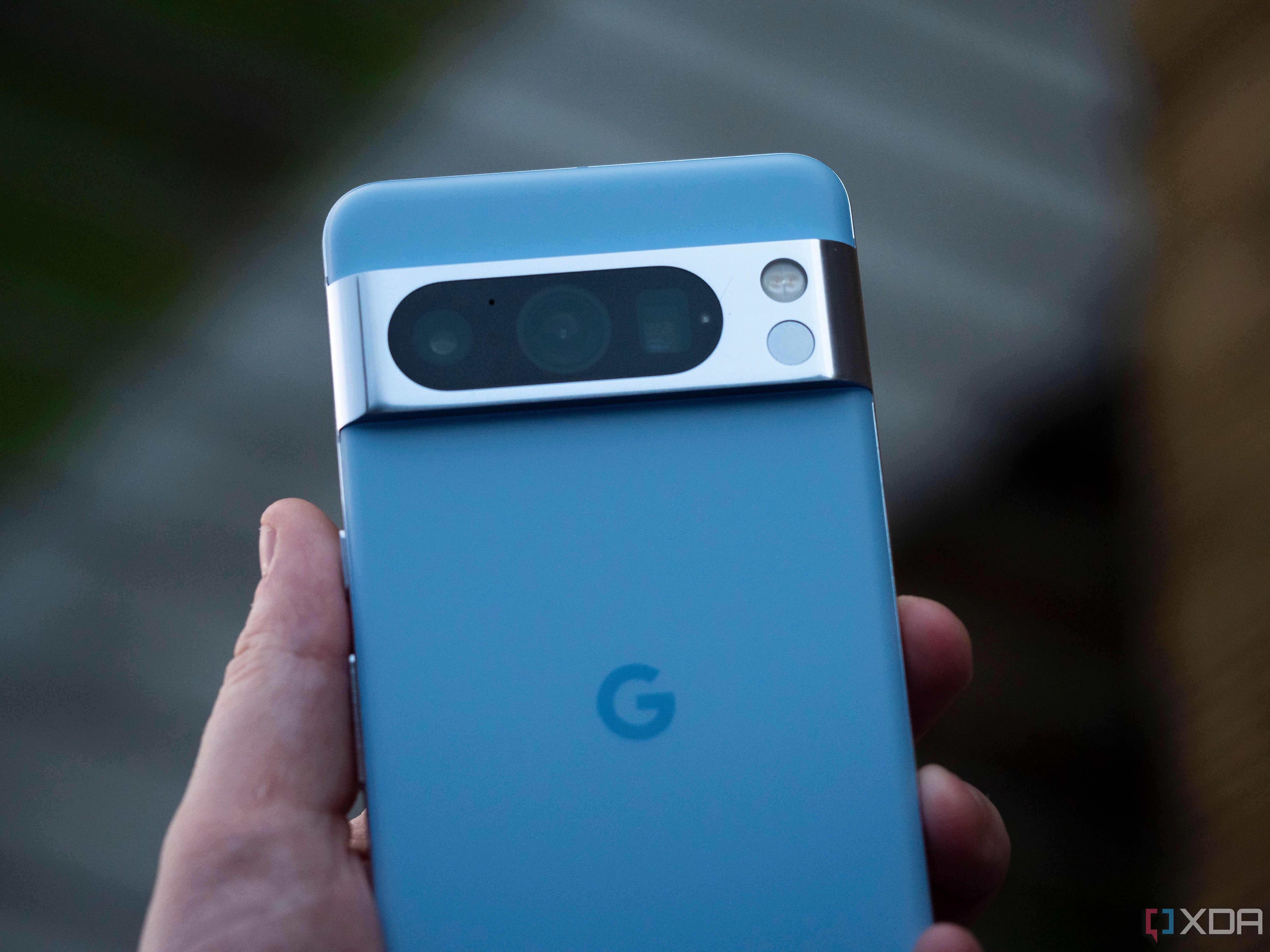 The new Pixel 8 and Pixel 8 Pro may look a lot like their predecessors, but Google has fitted these phones with some meaningful changes to ensure they stand out this year. The Pixel 8, in particular, has seen more significant changes over its predecessor compared to the Pixel 8 Pro, but they're both great phones that bring the best of what Google has to offer in 2023.
The software is really the star of the show when it comes to these phones, and the main highlight is the enabler of those features, the new Tensor G3 chip. It's not nearly as powerful as many other mobile chips out there in 2023, but it enables some impressive generative AI features on the new Pixel phones. I highly suggest reading our Pixel 8 and Pixel 8 Pro reviews in case you're looking to buy a new smartphone in 2023.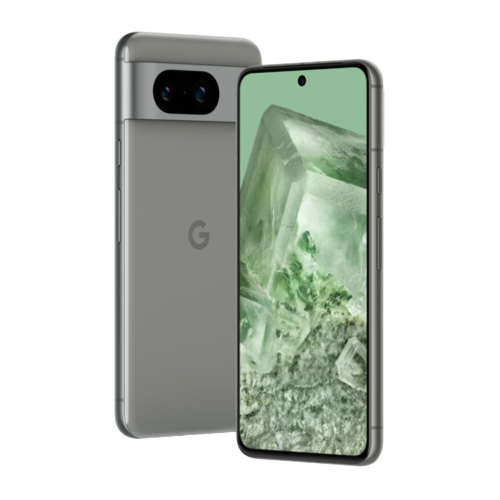 Source: Google
Google Pixel 8
The Google Pixel 8 boasts of the company's new Tensor G3 processor and features a refined glass and aluminum design. Compared to the Pixel 7, it has a brighter display, a larger battery with quicker charging, and upgraded cameras.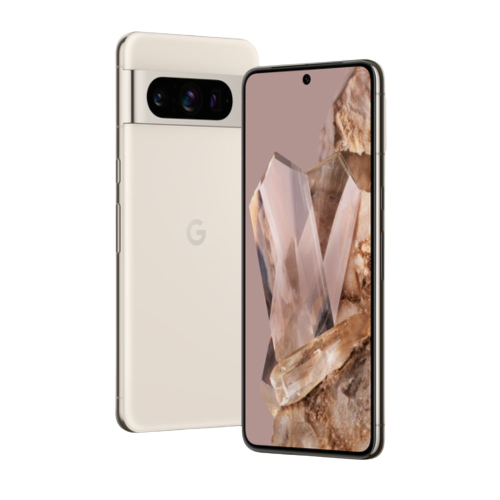 Source: Google
Google Pixel 8 Pro
The Pixel 8 Pro is the latest flagship from Google, and it packs the best the company has to offer in 2023. It features the newest Tensor G3 processor, like its regular Pixel 8 sibling, but it comes with a 6.7-inch OLED display, a brighter screen, a larger battery, and more storage options.
8
Viture One
Smart glasses are back in a big way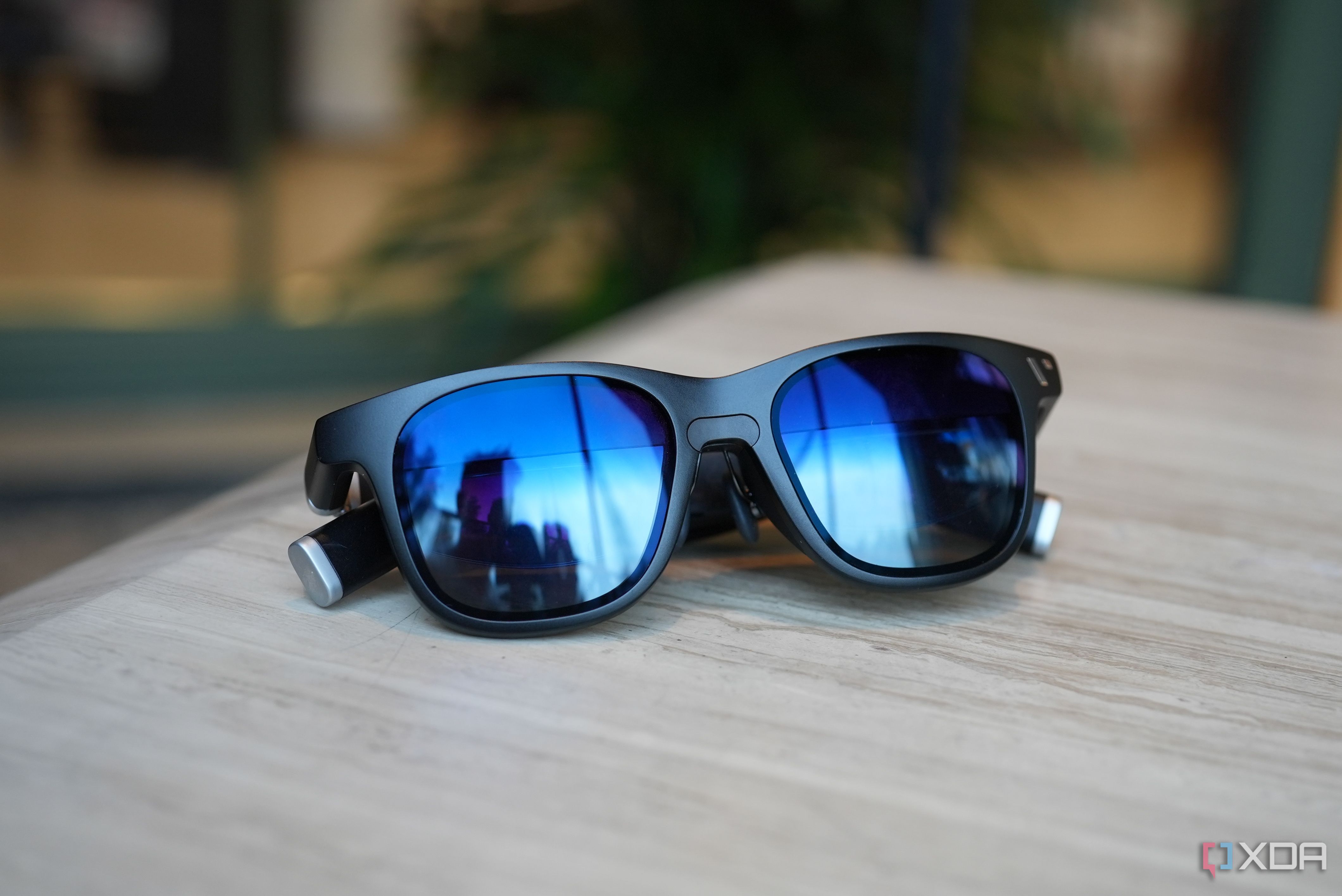 Lastly, I'd like to highlight the Viture One, which is one of the most feature-packed XR glasses you can buy right now. It costs a bit more than other AR smart glasses on the market, but it backs it up with a great set of features. You'll find all the details in our Viture One review, but I'd like to highlight that I've been using these glasses for gaming, and it's been great so far. Things like electrochromatic lenses and support for 3DoF head tracking makes it better than other options on the market. The glasses work very well on their own without the need for any additional accessories, but it truly shines as a portable media hub when you pair it with the Viture Neckband.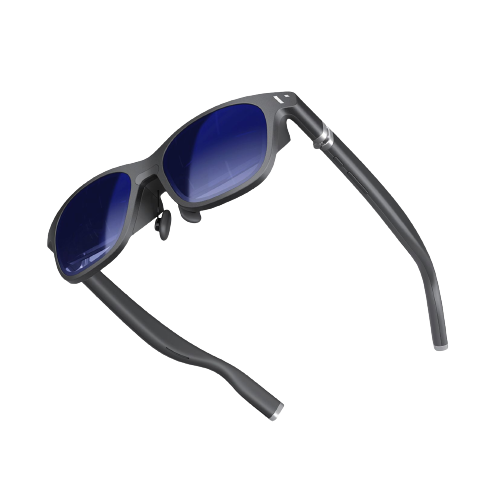 Viture One XR Glasses
The Viture One XR glasses are among the best smart glasses you can buy right now. They project a massive 120-inch display right in front of your face, and you can connect them to any USB-C device capable of delivering video output and power. They're perfect for gaming, as you can connect them to your Steam Deck, smartphones, and more.
Closing thoughts
October, as I previously mentioned, was an eventful month for us here at XDA with a ton of product reviews going live on our website. I've only highlighted eight of those reviews here in the interest of keeping this write-up relatively short, but I suggest you head over to XDA's Reviews hub and check out other products like the new Eero Max 7, Apple Watch Ultra 2, and more. Also, don't forget to check out our Snapdragon Elite X benchmarks, to see how it stacks up against the processors from the likes of Apple, Intel, and AMD. We expect to go through more products this month and the next, leading up to the holiday season, so stay tuned.
** (Disclaimer: This video content is intended for educational and informational purposes only) **