Quick Links
HP has always had a fairly expansive lineup of Windows 11 laptops. For budget users, there are HP-branded laptops that provide all the essentials at a low price point. A step up from that is the Pavilion, followed by Envy with the Spectre at the very top. Now, there's a new HP Pavilion Plus 14, which looks to fill the gap between the Pavilion and Envy lineups.
However, there's a big problem: The gap wasn't that big to begin with. Thus, the Pavilion Plus 14 ends up being a solid laptop overall and yet one that is increasingly difficult to recommend. For around the same price as the Pavilion Plus 14, you can get an HP Envy x360, a 15.6-inch 2-in-1 that's a better overall machine for most people and can be found for around $1,000. And if you don't think you need those specs, you can always take a step back to other Pavilion options. Though my time with the Pavilion Plus 14 was solid, if given the option, I would've grabbed an Envy instead. If you're in the market for a midrange lightweight laptop, maybe you should, too.
About this review: This review was written after over a week of testing a Pavilion Plus 14 provided by HP. The company did not have input in this article, and it did not see its contents before publishing.
Solid midrange laptop
The Pavilion Plus isn't bad; the Envy is just good
HP has made its most well-rounded Pavilion laptop ever with the Pavilion Plus 14. It has a great display, AMD chipset, and a relatively slim form factor. However, HP has made its laptop lineup way too dense. The Pavilion Plus 14 just isn't good enough to stand out at this price point.
Operating System

Windows 11 Home

CPU

Up to AMD Ryzen 7 7840U (up to 5.1GHz, 16 MB L3 cache, 8 cores, 16 threads)

GPU

AMD Radeon 740M or 780M Graphics

RAM

16GB RAM

Storage

Up to 1TB PCIe NVMe M.2 SSD (4×4 SSD)

Battery

4-cell, 68Wh Li-ion polymer

Display (Size, Resolution)

14-inch diagonal, up to 2.8K (2880×1800), OLED, 48-120 Hz

Camera

HP Wide Vision 5MP IR camera

Colors

Natural Silver, Moonlight Blue, Tranquil Pink

Ports

2x USB-C, 1x HDMI, 2x USB-A, 1x 3.5mm jack

Dimensions

12.36xx8.94×0.69-0.74 inches (313.9×227.1×17.5-18.8mm)

Weight

3.19 pounds

Power

Supports battery fast charge: approximately 50% in 30 minutes

Finish

All-metal chassis

Connectivity

MediaTek Wi-Fi 6E MT7922 (2×2) and Bluetooth 5.3 wireless card

Security

Windows Hello
Pros
Great 14-inch OLED display panel
AMD chipset is more than enough for most casual users
Port selection is excellent
Cons
Pricing isn't competitive with other HP laptops
Not a fan of HP's extra buttons on the keyboard
Still too thick for a lightweight laptop
Pricing and availability
HP refreshed the Pavilion Plus 14 earlier this year with newer AMD and Intel chipsets. The review unit we tested featured an AMD Ryzen 7 7840U and AMD Radeon 780M discreet graphics, although you can also get a Pavilion Plus 14 with AMD Ryzen 5 or Intel 13th-generation chipsets. Our review unit retails for around $1,000 and includes a 2.8K OLED display, 16GB of RAM, and 1TB of storage. It's worth noting that you can get it for $900 at Costco, but you need a paid membership. The base model features an AMD Ryzen 5 7540U processor, Radeon 740M graphics, 16GB of RAM, a 512GB SSD, and an IPS display with a lower resolution for $800.
You can get the Pavilion Plus 14 from HP and third-party retailers, but there are some discrepancies. For example, the base model costs $850 at HP but costs $800 at Best Buy. You also can't buy our review unit's configuration as stock; you can only customize it by selecting the Ryzen 5 model first. This confusion is just a microcosm of how convoluted HP's lineup has gotten with the Pavilion Plus 14.
Design
Sleek, but still way too thick for a thin-and-light
The HP Pavilion Plus 14 fixes many issues we had with the last-generation model, such as the bulky design and poor screen-to-body ratio. However, even though this year's model looks thinner and sleeker, it's still not on par with the competition. For example, the M1 MacBook Air is 0.61 inches at its thickest point, while the Pavilion Plus 14 is 0.74 inches. HP's own Envy x360 measures at 0.63 inches, too.
You might think this is an unfair comparison, but the M1 MacBook Air is a few years old now, and it retails for the same starting price as my Pavilion Plus 14 unit. The MacBook Air is also discounted nearly year-round at this point, often at around $750. If the Pavilion Plus 14 can't keep up with the M1 MacBook Air, it's in trouble. Meanwhile, the Envy x360 was just refreshed in 2023, has a much thinner profile, and still matches the Pavilion Plus' pricing.
The HP Pavilion Plus is inherently competing with the MacBook Air, and yet, it isn't all that competitive.
Aside from its overall thickness, the Pavilion Plus 14 has a massive hinge gap between the display and bottom case. Little things like this do matter in the device's feel, so the gap makes the Pavilion Plus 14 feel less premium. I'd definitely be worried about little bits of dust and debris getting between the display and keyboard, potentially causing damage. At $1,000 for my unit, I'm not very impressed by the design of the HP Pavilion Plus. With this form factor, display, and chipset, HP is clearly targeting casual users and indie creators. That means it is inherently competing with the MacBook Air, and yet, it isn't all that competitive.
The Pavilion Plus 14 comes in three colors, and the Natural Silver seen here is easily the most boring of the bunch. The Moonlight Blue and Tranquil Pink options look good and press images, but I can't attest to how they look in person. As for the laptop's build, it features an all-metal chassis. It could be a bit more sturdy, especially the display, but it's passable at this price point. However, the Envy x360 features a much more premium build and has a 360-degree hinge at the same price.
Keyboard and trackpad
Solid overall, with a few noticeable quirks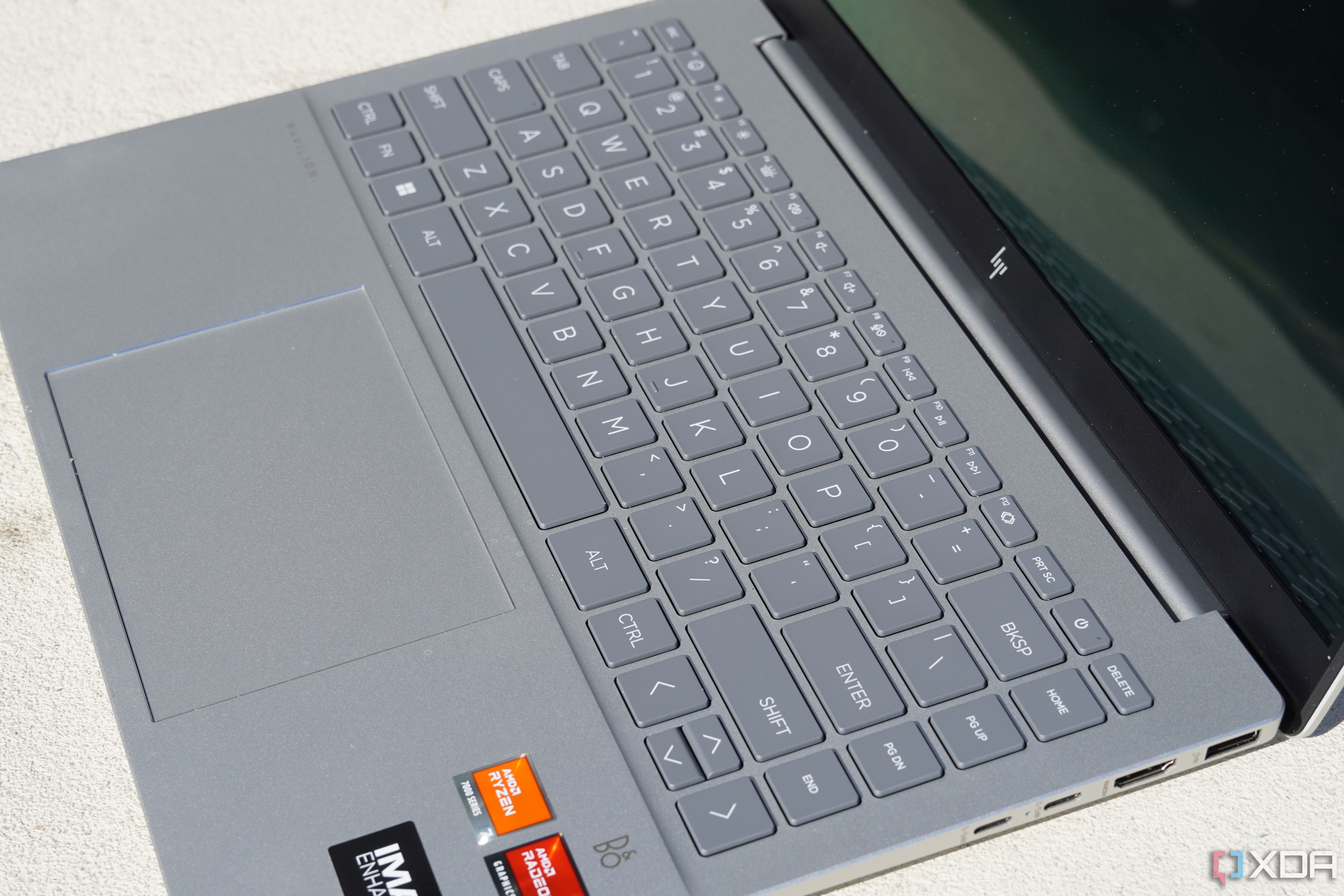 The HP Pavilion Plus 14 has a great keyboard, at least in terms of resistance and key travel. There's definitely more travel than you'd find on an ultrabook like the MacBook Air, which is a benefit for a thicker laptop like this one. However, there's less resistance than on the keys of HP's ZBook Studio G10 that I recently reviewed. It's also backlit, which is a premium feature at this price point.
All told, I spent entire workdays typing on the Pavilion Plus 14 and didn't notice any fatigue. One thing I'd like to point out is that the Pavilion Plus 14 features HP's unique keyboard layout. On the right side of the keyboard, HP added nonstandard buttons, like home and end keys. This destroyed my muscle memory, as I'm used to finding the backspace key right under the function row on the right side.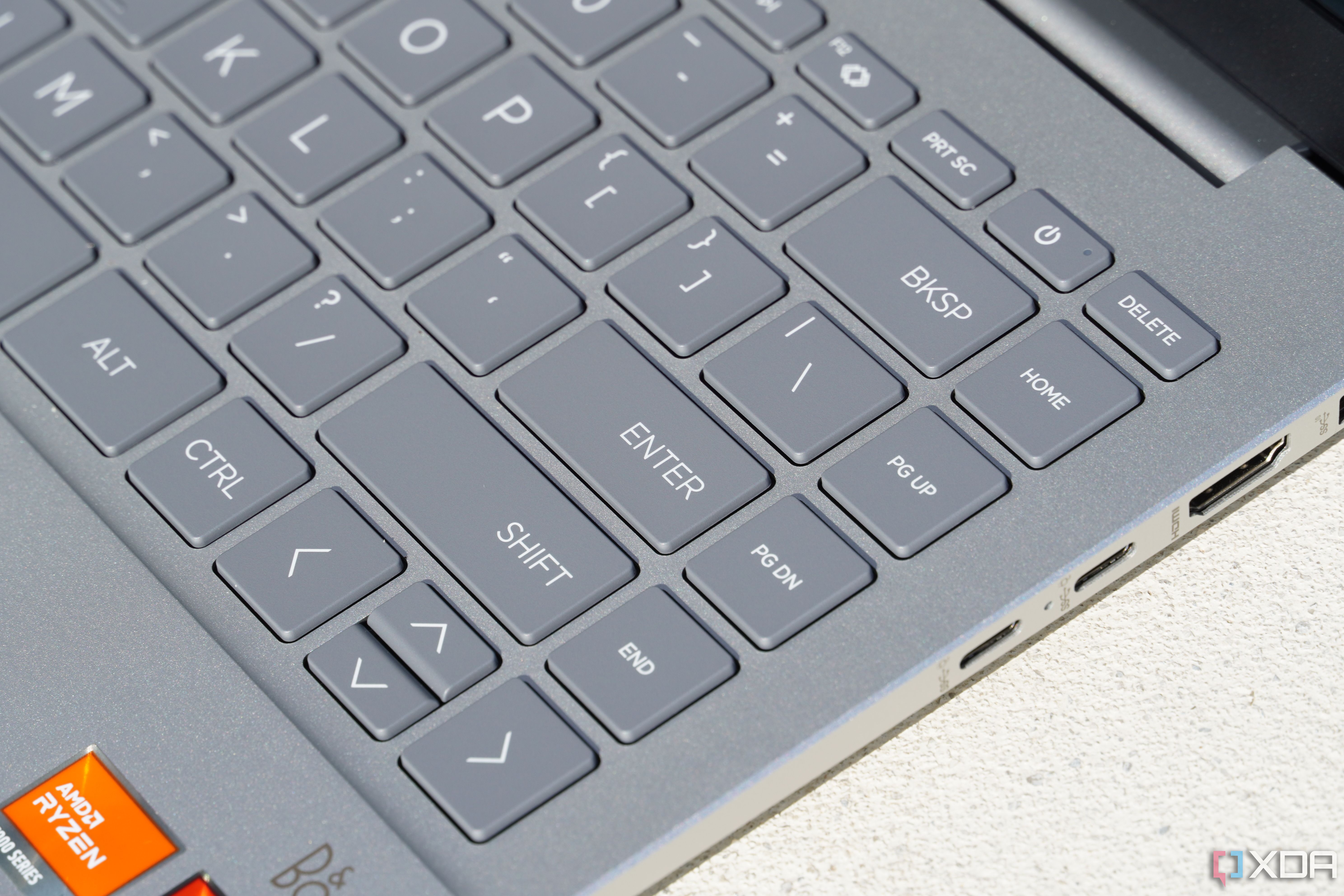 The row of nonstandard keys on the right side of the Pavilion Plus 14 keyboard.
The trackpad is also pretty impressive for a Windows laptop. It's large and has a very tactile feel when pressed, and you can find it easily since it's recessed into the chassis. Unlike the ZBook Studio G10, the HP Pavilion Plus 14 doesn't require as much force to click, which is great to see. The trackpad does suffer from some of the flaws with most Windows laptops, like low responsiveness to gestures and finicky tap-to-click operation. But in all, I didn't notice that much of a difference moving from a MacBook Air to the Pavilion Plus 14, and that's a huge compliment to HP.
Ports
Great variety with inconvenient placement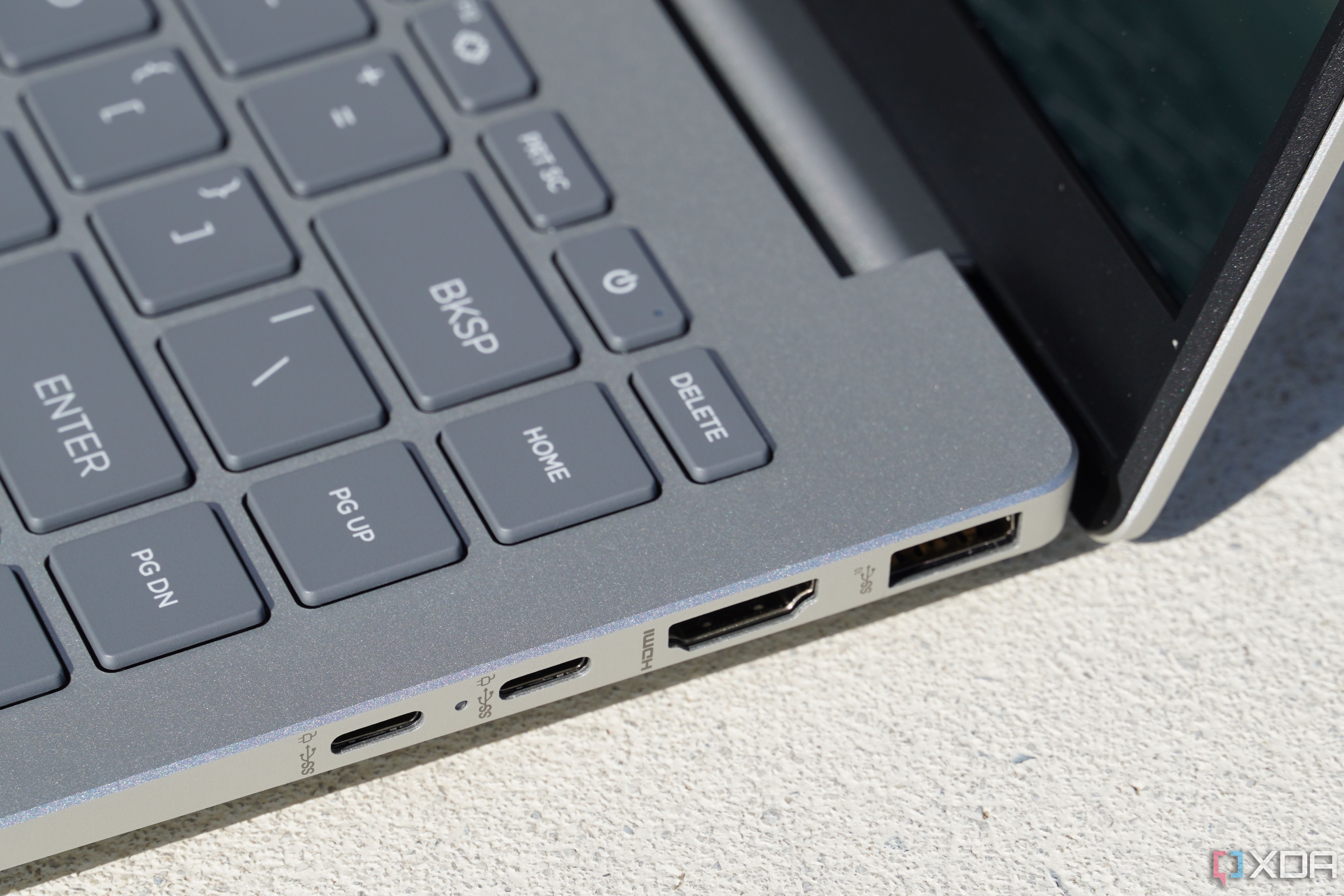 The port selection on the Pavilion Plus 14 is robust for a laptop of this size and price point. The inclusion of an HDMI port and two USB-A ports is part of the reason the Pavilion Plus 14 makes sense as an indie creator laptop. It doesn't have the specs for very intensive tasks, but these ports make it a lot easier to connect accessories and external displays. The two USB-C ports still aren't Thunderbolt, which is a big letdown. HP says they support up to 10GB/s speeds, suggesting they meet the USB 3.1 Gen 2 spec, though.
You also get a 3.5mm headphone jack on the left side of the laptop. Notably absent is the microSD card slot that we saw on last year's Pavilion Plus 14. However, I don't exactly miss it since microSD card slots are much less useful than a full-size SD.
My main gripe with the Pavilion Plus 14's I/O selection is that both USB-C ports are on the right side. There are plenty of reasons to have ports on both sides, but the most important is being able to charge on either side. Speaking of charging, this laptop thankfully doesn't use one of HP's proprietary barrel connectors. It comes with a fairly large USB-C power adapter, but it'll work fine with any set of USB-C cables and wall adapters above 65W.
Display
Easily the best part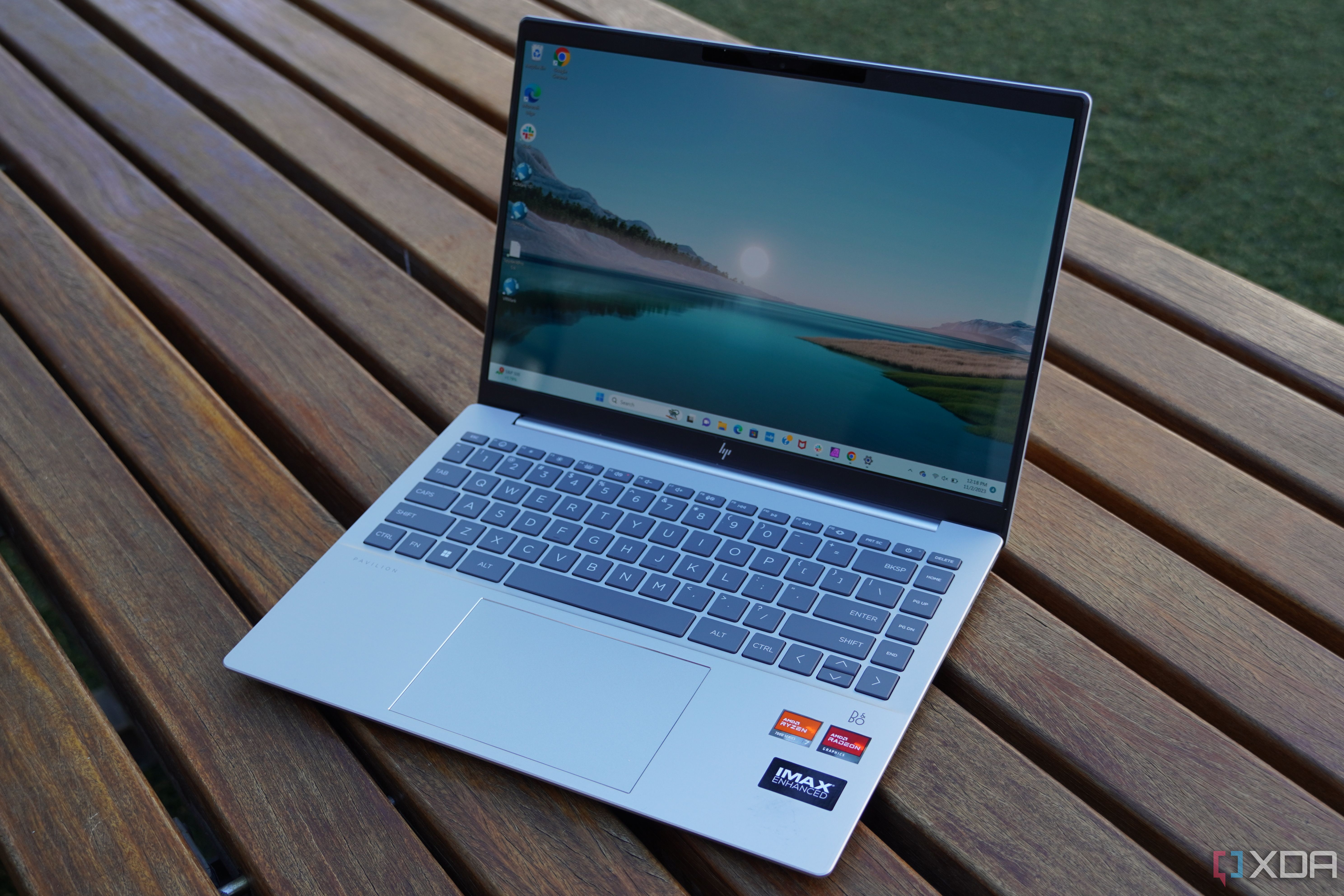 One of the biggest differences between Pavilion Plus 14 configurations is the display, and thankfully, the option here is my favorite aspect of the laptop. There are two models with IPS LCDs and a peak brightness of only 300 nits, but the one you'll want is the 2.8K OLED panel with HDR support and peak brightness levels of 400 nits (SDR) and 500 nits (HDR). It is a shame that you can get by far the best part of the Pavilion Plus 14 lineup this year by paying $1,000.
The display looks sharp and crisp, and I even prefer it over my M2 MacBook Air's retina screen.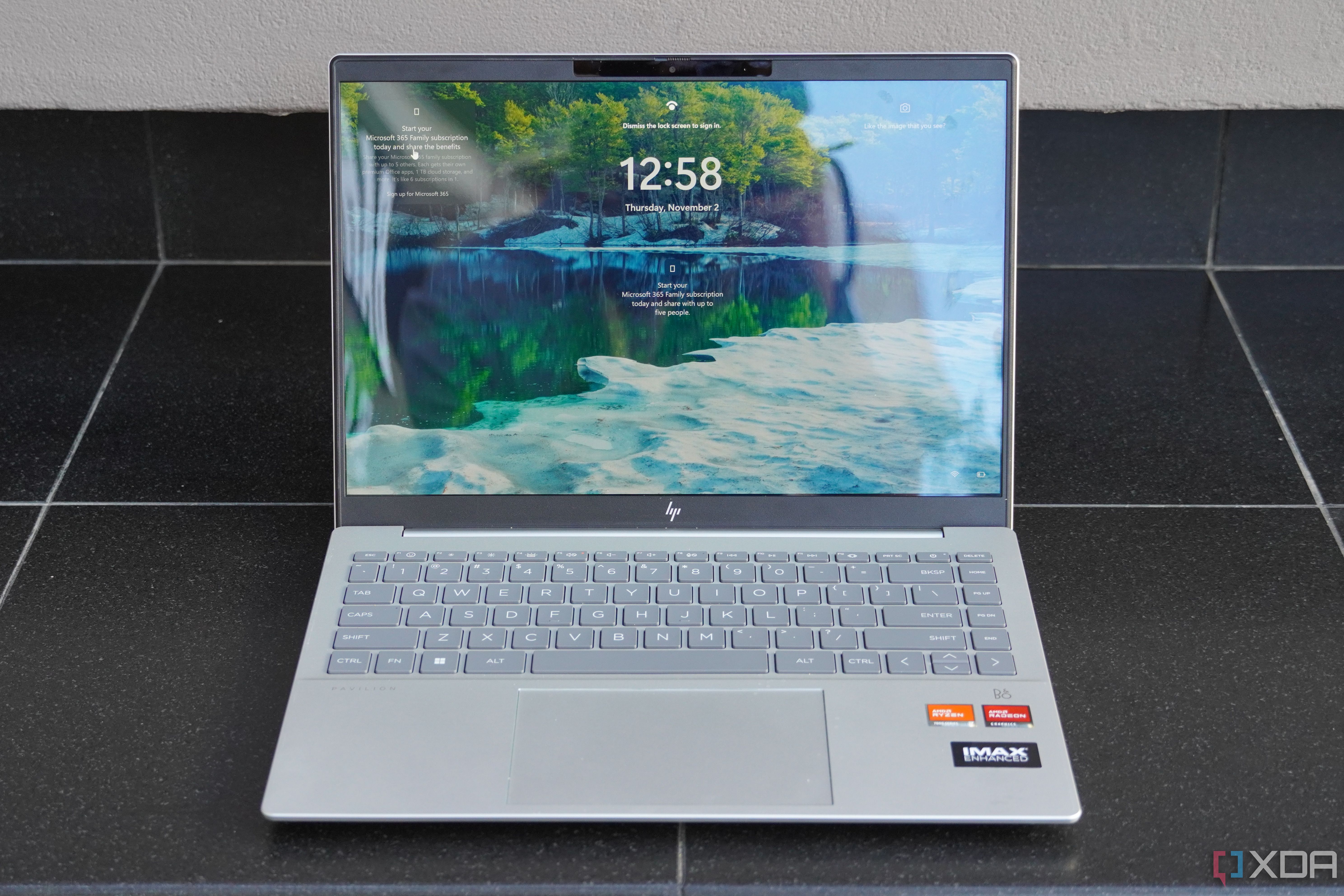 The display is also a great way to see how HP took user feedback when designing the laptop. Last year's model had thin bezels around three sides of the display: the top, left, and right. However, this version has more uniform bezels on the top and bottom. It looks much better, even if it's still not a cutting-edge look. The space also allowed HP to cram a good 5MP IR camera that works with Windows Hello, too.

Judging the color accuracy of OLED panels is a bit tricky since they don't have traditional backlights. Instead, each pixel is illuminated on its own, producing deeper blacks. Still, our tests found the Pavilion Plus 14 offers full coverage of the sRGB and P3 color gamuts. There's also great coverage of NTSC and Adobe RGB, which makes the Pavilion Plus 14 a well-rounded pick for color accuracy. The display looks sharp and crisp, and I even prefer it over my M2 MacBook Air's retina screen. Plus, it's bright and supports variable refresh rates up to 120Hz.
Really, the main downside here is that the display can be very reflective at certain angles. Luckily, it's more noticeable off-angle rather than head-on, so it might not impact normal usage that much. It's worth mentioning that it doesn't include a touchscreen, and that would definitely be a nice to have perk at this price point. The Envy x360 is a convertible and boasts a touchscreen, which is yet another reason I'd rather daily drive that machine.
Performance
Extremely solid for casual use and productivity work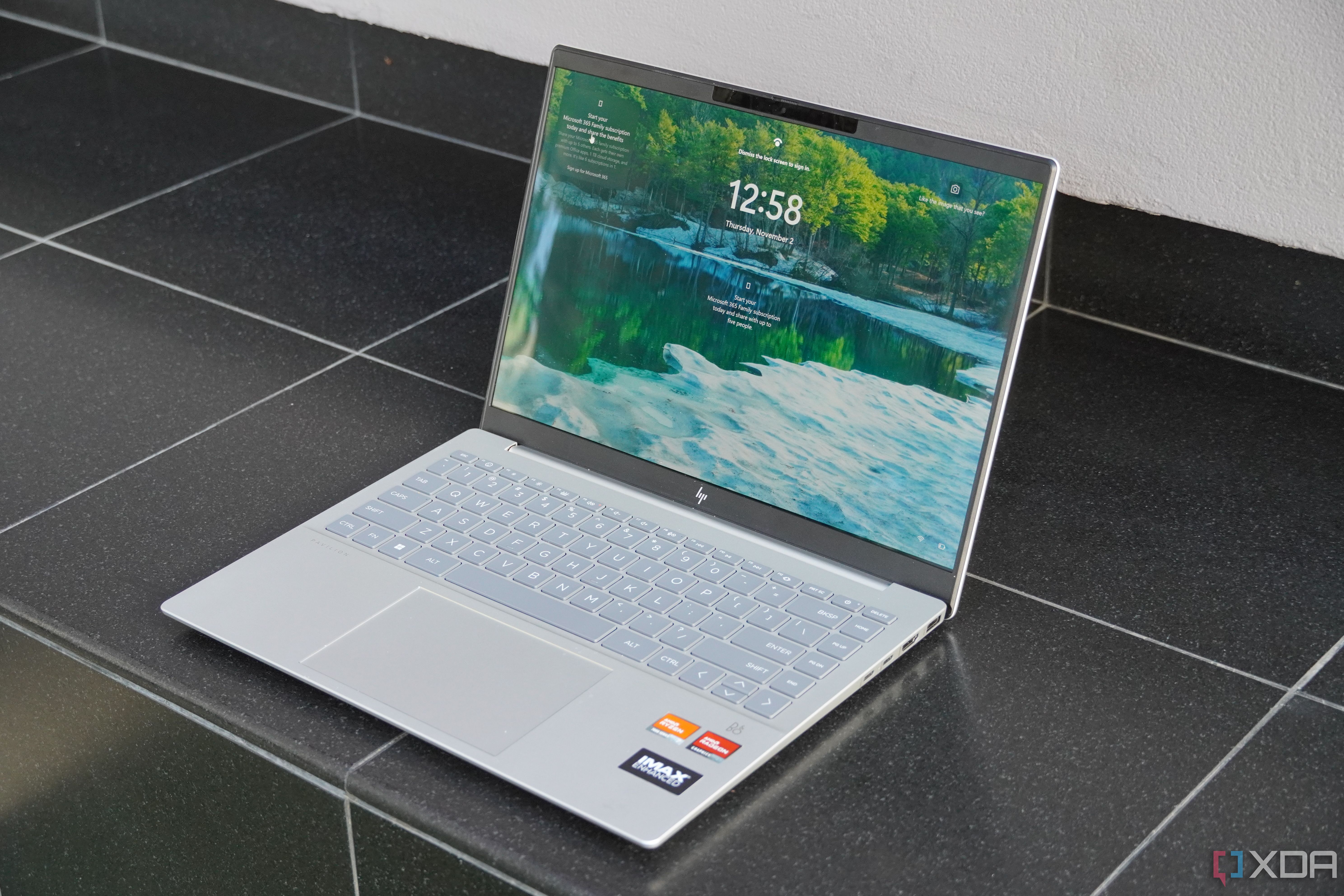 As a mainstream, midrange laptop, the HP Pavilion Plus14 targets casual users and people who do light productivity work. It's far superior to last year's model, too, with an AMD Ryzen 7 7840U processor and Radeon 780M graphics. Our editor-in-chief Rich Woods reviewed the Intel model last year, and one of his biggest complaints was the lack of discrete graphics. That's fixed on this model, and the result is immediately noticeable.
I ran a bunch of benchmarks on the Pavilion Plus 14, and anything graphics-related is significantly better on the AMD model with discrete graphics. For comparison, I added results from our reviews of the Pavilion Plus 14 (Intel, 2022) and the HP Envy x360 (2023).
| | HP Pavilion Plus (AMD Ryzen 7 7840U) | HP Pavilion Plus (Core i7-12700H) | HP Envy x360 15.6 (AMD Ryzen 7 7730U) |
| --- | --- | --- | --- |
| Price (starting / as tested) | $800 / $1,000 | $700 / $1,000 | $900 / $1,200 |
| PCMark 10 | 5,327 | 5,682 | 5,107 |
| Geekbench 6 (single-core / multi-core) | 1,791 / 6,542 | did not test | 1,835 / 7,722 |
| 3DMark Time Spy | 2,613 | 1,676 | 1,506 |
| CrossMark (overall / productivity / creativity / response time) | 935 / 967 / 948 / 811 | 1,695 / 1,664 / 1,793 / 1,512 | did not test |
Looking at the table above, the Pavilion Plus 14 I tested generally performed well. It earned a solid score in PCMark 10, albeit a lower one than the Intel model we tested last year. However, this year's Pavilion Plus 14 did much better graphically thanks to the Radeon 780M, which earned a Time Spy score roughly a thousand points higher than the other two reference systems. It notably stuttered in CrossMark across the board, and I'm not quite sure why. I ran the benchmark a few times and kept getting the same results, but for what it's worth, scores lower than mine have been recorded in CrossMark's database for this chipset.
I included the starting price of each laptop and the price for the configuration we tested in the table above because the Pavilion Plus 14 is very close to the HP Envy x360 in terms of both price and performance. If you want the best graphical performance, the Pavilion Plus 14 destroys the Envy. However, if graphics aren't a huge factor, I'd recommend the Envy x360 over the Pavilion Plus 14.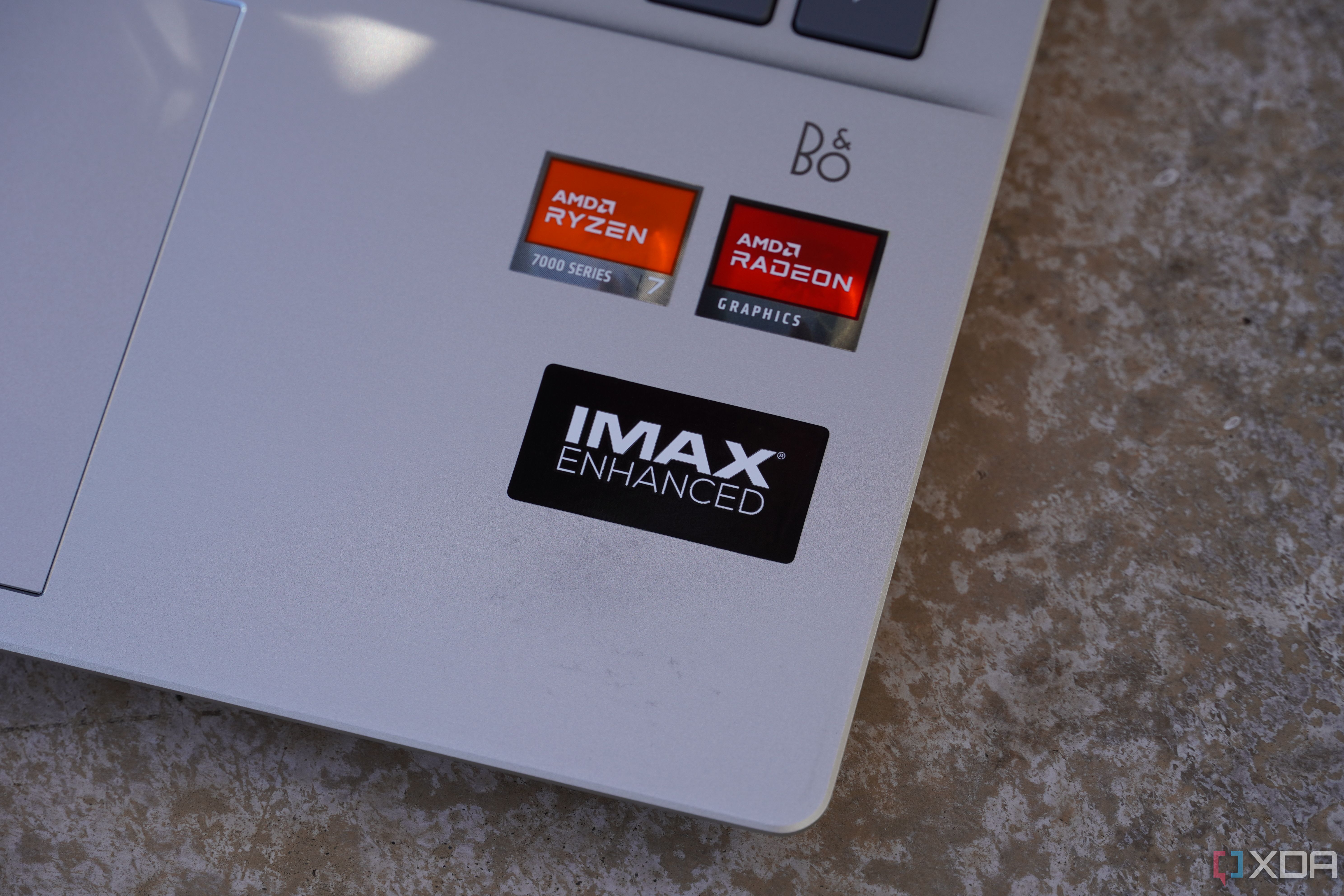 The Pavilion Plus 14 also didn't miss a beat in real-world performance. I did all my typical work on this laptop, from web browsing and writing to photo editing. While web-based content creation doesn't usually stress modern laptops, I was pleased to see the Pavilion Plus 14 handle photo editing with no qualms. Adjustments reflected on my projects in real-time, and exports were instantaneous at maximum quality levels. Plus, I didn't notice the fans revving up as much as other Intel and AMD-based laptops I've tested, which is nice to see.
Battery life was also solid and could last up to 5–6 hours, depending on the task. While running the benchmarking suite for this review, I only lost about 40% of battery life in two hours, which is impressive, considering how hard I pushed the Pavilion Plus 14. It is worth noting that I tested the Pavilion Plus 14 with a four-cell, 68Wh Li-ion polymer battery. The base model has a smaller, three-cell, 51Wh Li-ion polymer battery that likely has worse battery life.
Should you buy the HP Pavilion Plus 14?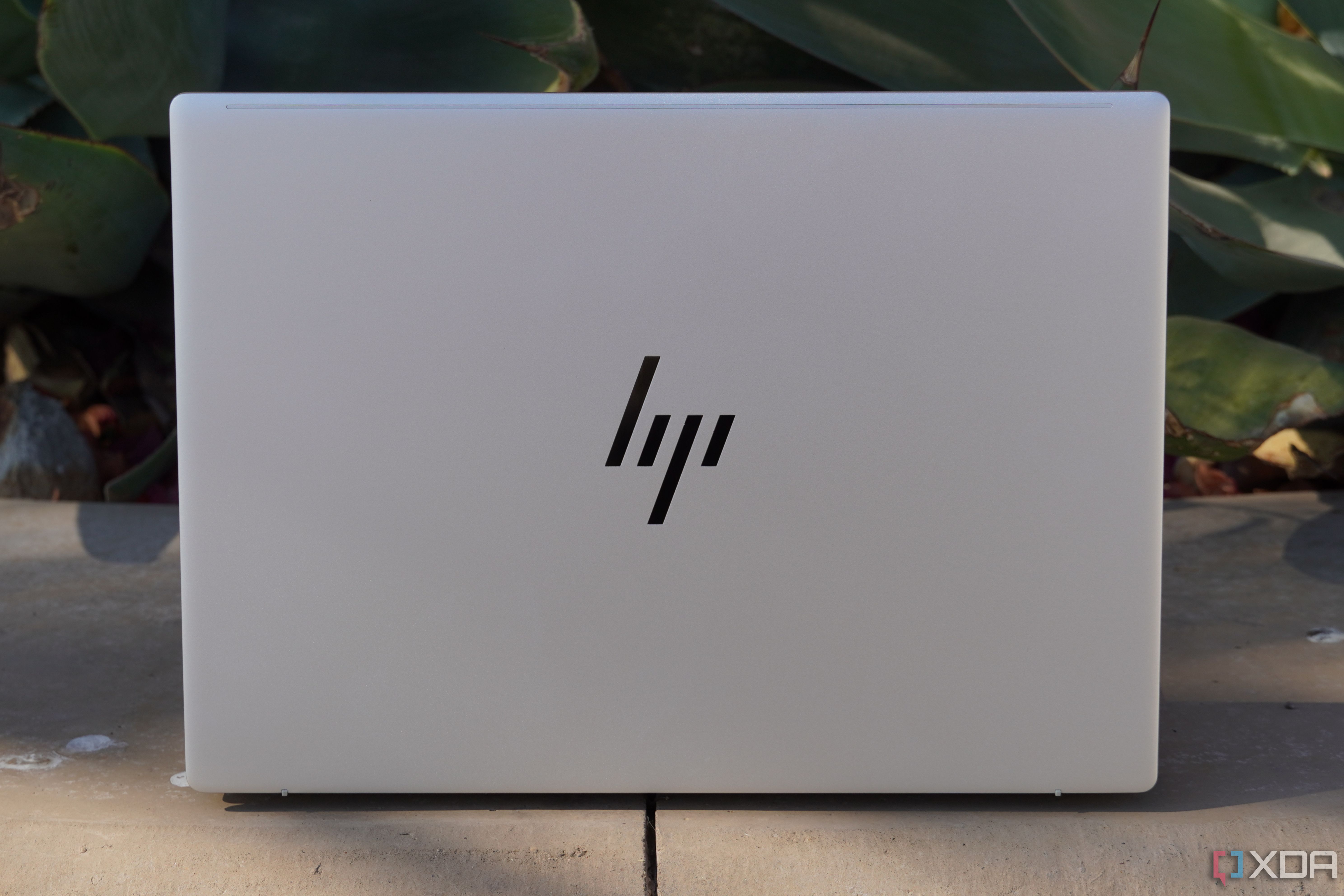 You should buy the HP Pavilion Plus 14 if:
You want solid discrete graphics under $1,000
You want a color-accurate OLED panel with high refresh rates
You should NOT buy the HP Pavilion Plus 14 if:
You want a thin and light laptop
You want a touchscreen display
Looking at the Pavilion Plus 14 by itself, it's a very solid machine. It has a premium build, great hardware, and an absolutely excellent display for around $1,000. The problem is that the Pavilion Plus 14 doesn't exist in a vacuum. There are a ton of great laptops out there at this price point, even some made by HP. Somebody that's interested in the Pavilion Plus 14 likely wants a casual laptop for surfing the web and general productivity work, and either the M1 MacBook Air or the HP Envy x360 are much better buys.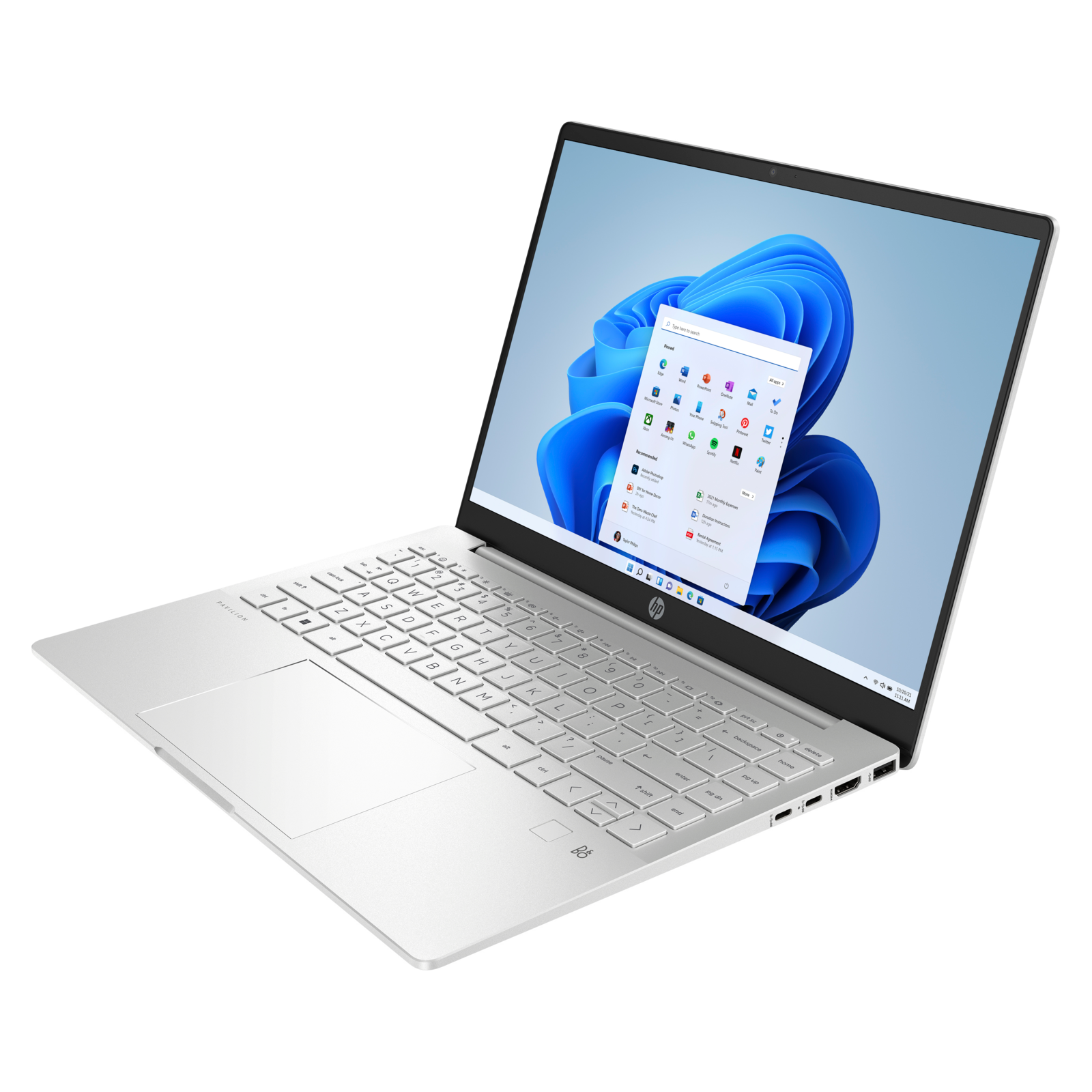 Solid midrange laptop
Your average productivity laptop with a side of graphics
HP's Pavilion Plus 14 sits in between the Pavilion and Envy lineups, offering a great display and decent power.
** (Disclaimer: This video content is intended for educational and informational purposes only) **