Apple launched three new systems-on-a-chip in the M3 family yesterday at a Mac event that brought upgrades to the MacBook Pro and the iMac. While the updates to both product lines are largely just a spec bump, these products do have a few quirks, and that includes both good and bad ones. With Qualcomm on Apple's heels thanks to its impressive Snapdragon X Elite system-on-a-chip, Apple has more pressure to enhance performance now than it has throughout the entire Apple Silicon era. I got to spend some time with all the products announced at the 'Scary Fast' event, and for the most part, I think Apple is improving on already-solid machines. But if you're thinking about picking one up for yourself, there are a few things you should know.
The M3 processor adds consistency to Apple Silicon
Apple hasn't given us the big gains in performance we originally saw when it transitioned from Intel to Apple Silicon. However, it has shown a steady year-over-year improvement in performance. If you take a look at Apple's graph, the M3 performance cores are 15% faster than the M2 family of chips, and the M2 was 15% faster than the M1 family. That's steady year-over-year growth of 15%, and in an age of computing where Moore's Law is dying, this consistency is pretty great.
What's going on with the M3 Pro?
However, Apple's vague and unlabeled chart doesn't tell the whole story. Apple has actually shifted the amount of high performance and high efficiency cores in the M3 Pro's CPU architecture, which you can see below.
| | Base chip | Pro (best configuration) | Max |
| --- | --- | --- | --- |
| M1 | 4 performance, 4 efficiency | 8 performance, 2 efficiency | 8 performance, 2 efficiency |
| M2 | 4 performance, 4 efficiency | 8 performance, 4 efficiency | 8 performance, 4 efficiency |
| M3 | 4 performance, 4 efficiency | 6 performance, 6 efficiency | 12 performance, 4 efficiency |
It's strange to see Apple ship less performance cores on the new M3 Pro chip. But it doesn't stop there. The M3 Pro chip also has less memory bandwidth than the comparable M2 Pro chip.
| | Pro | Max |
| --- | --- | --- |
| M2 | 200GB/s memory bandwidth | 400GB/s memory bandwidth |
| M3 | 150GB/s memory bandwidth | Up to 400GB/s memory bandwidth |
As you can see, the M3 Pro definitively loses 50GB/s of memory bandwidth compared to the M2 Pro chip. As for the M3 Max, we don't really know what the maximum memory bandwidth is, since there's now an "up to" qualifier on Apple's official specs page. We'll put these machines through our paces soon, but for now, all we have to go on are Apple's claims.
The M3 series is all about GPU enhancements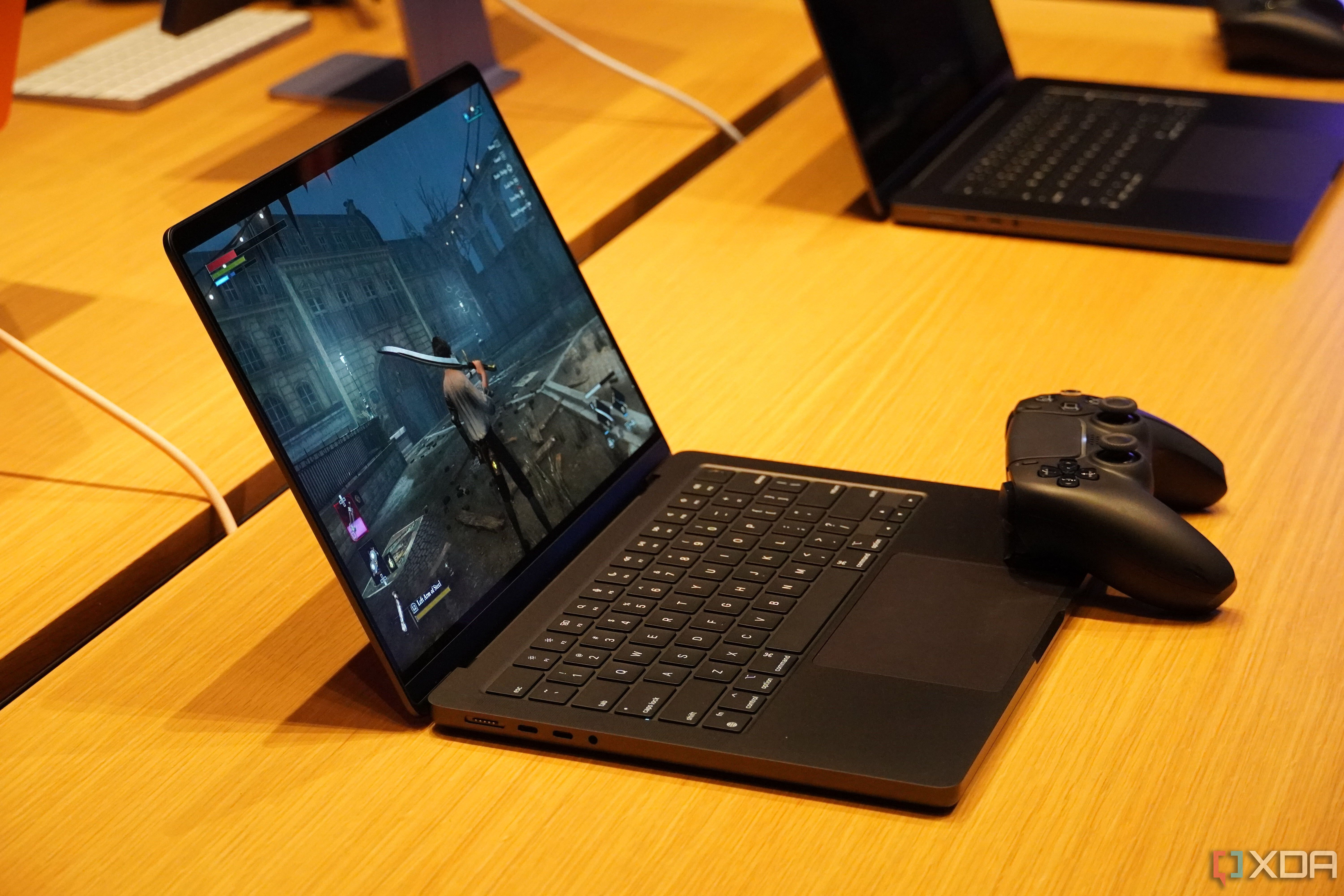 Taking a look past the strangeness of the M3 series' CPU performance, it's clear that the M3 family's strength is in GPU performance. As we expected, Apple brought hardware-accelerated ray tracing to the M3 series after first debuting it on the A17 Pro. There's also a new feature called Dynamic Caching, which allows the system to only use exactly amount of memory required for each process. On most GPUs, the system "reserves" memory bandwidth based on the most intensive task, leaving unused memory behind. With Dynamic Caching, memory bandwidth can fluctuate with more fluidity on the M3 platform. To put the advancements into perspective, the M3 is 65% faster than M1 in graphical performance.
It's still an improvement over M2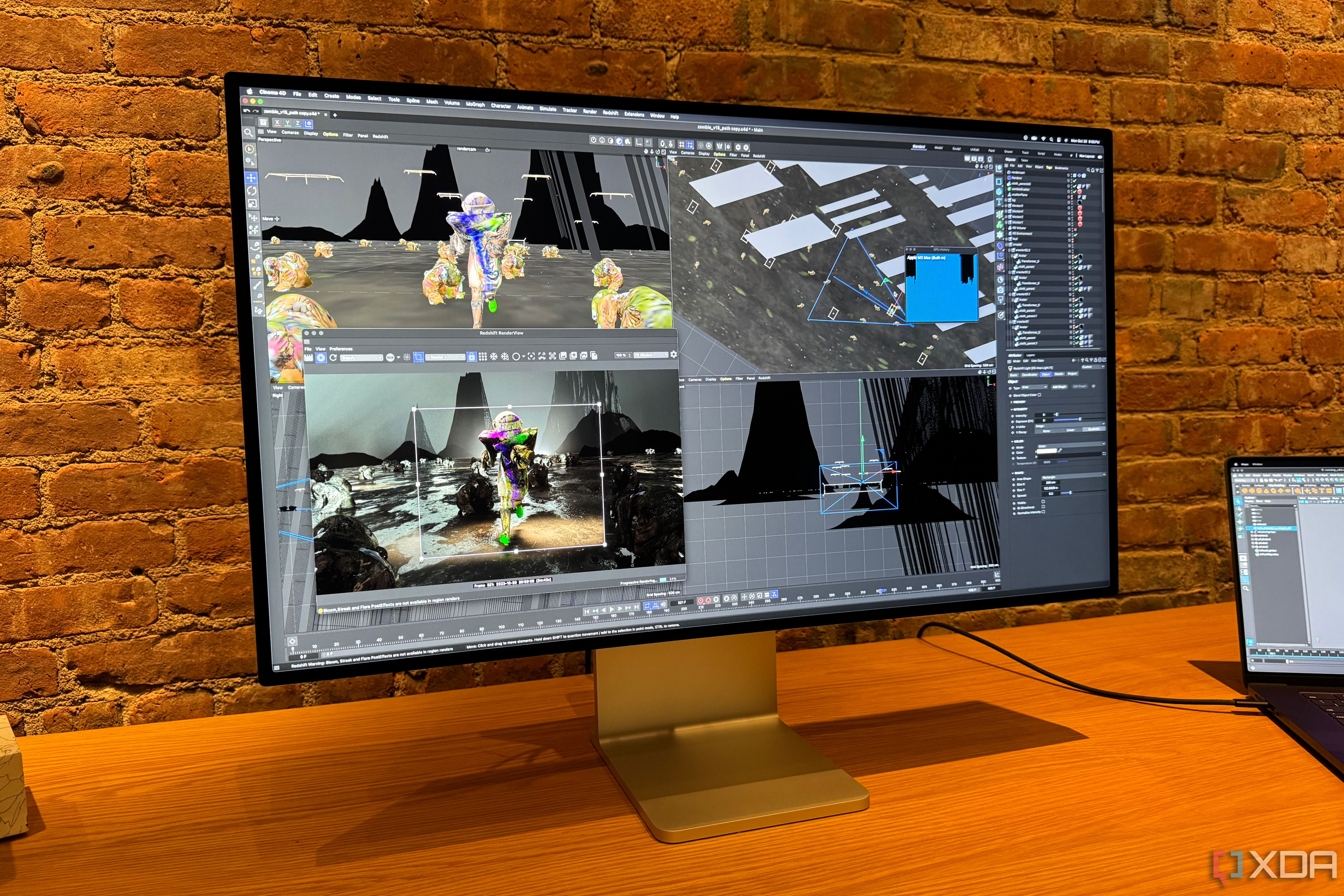 That's not to say that M3 is a downgrade. Just as with previous models, Apple claims it can provide the exact same performance on battery power versus while plugged in, which is something you'd never find with current Windows laptops. I watched a demo of a maxed-out M3 Max MacBook Pro crush multiple 3D rendering projects at the same time, making adjustments in real time. Performance won't be an issue on the M3, plus it's built on the new 3nm process.
The new 14-inch and 16-inch MacBook Pro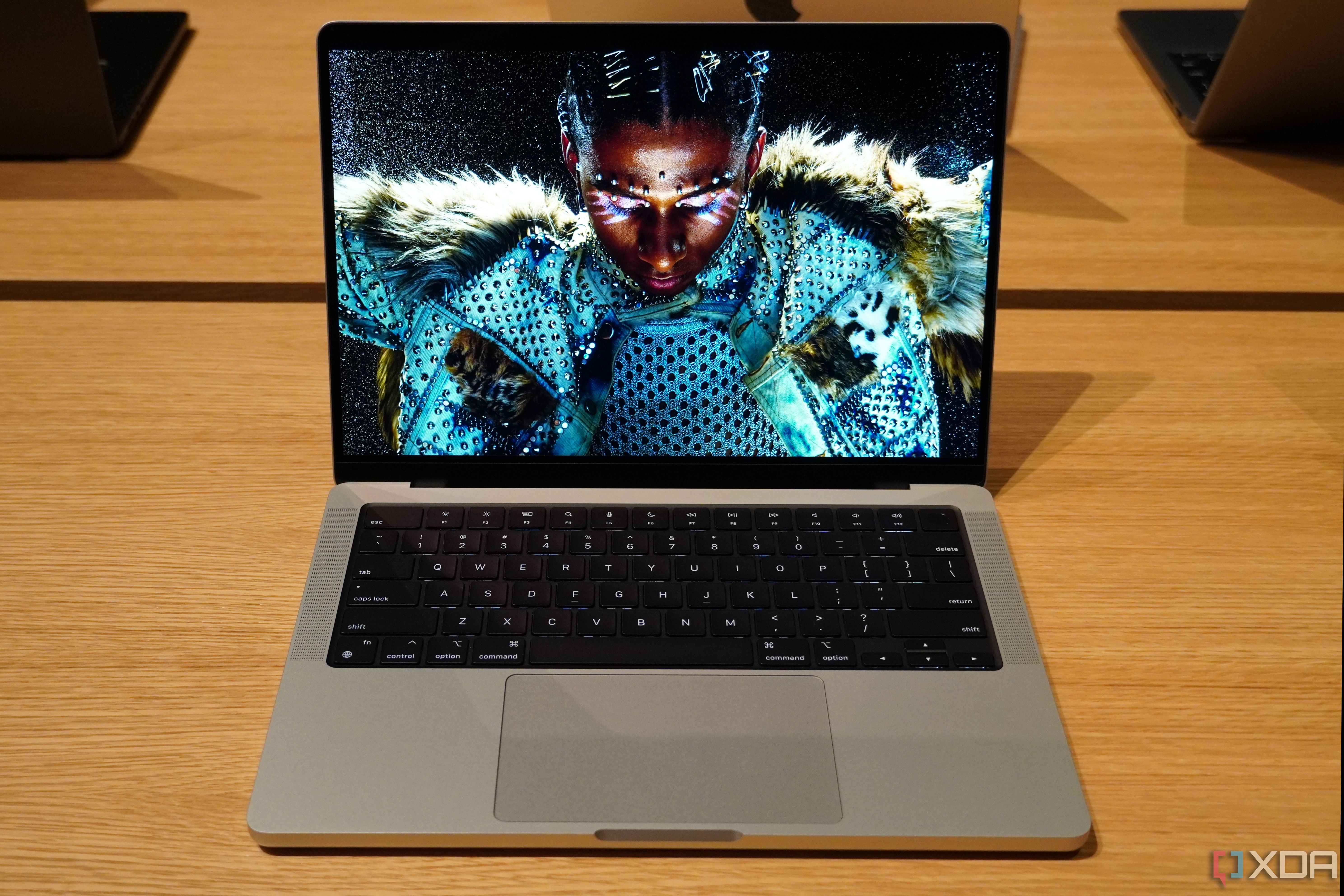 I've already covered the nuances of the M3 family of SoCs, so that doesn't leave much to talk about for the 14-inch and 16-inch MacBooks Pro. The biggest change is the processor upgrade, but there's also a tiny display upgrade as well. While in SDR mode, the new MacBook Pro can hit 600 nits peak brightness, which is up from 500 nits on last year's models. There's no change in HDR brightness levels, still featuring 1,000 nits sustained brightness and 1,600 nits peak brightness. I didn't notice the brighter displays in the controlled media environment, but I can imagine this would be great while working outdoors in direct sunlight.
Did we really want a 14″ MacBook Pro with a base M3 chip?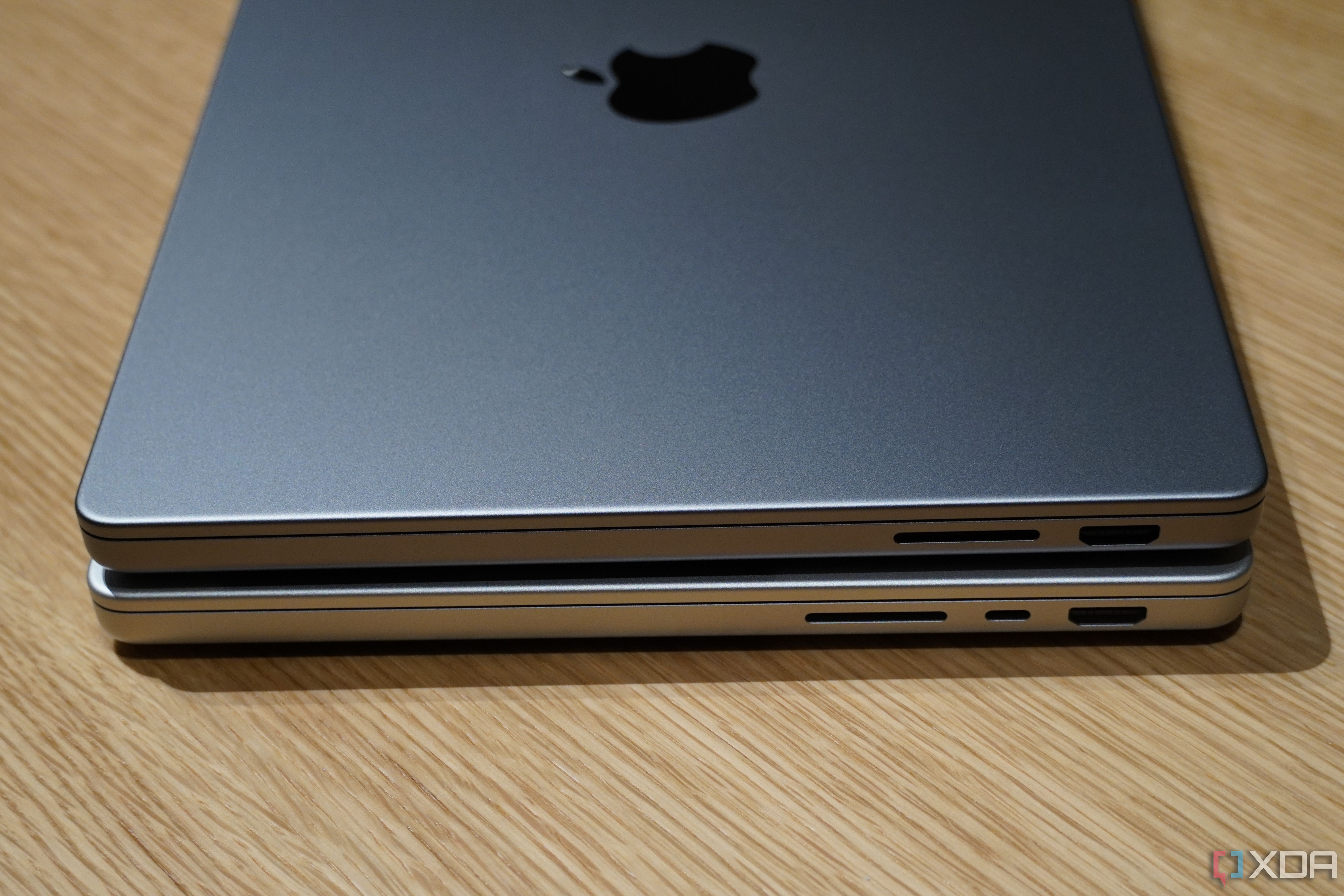 Apple finally ditched the 13-inch MacBook Pro, but I'm not convinced the new 14-inch MacBook Pro is a good replacement for it. It gets the 14-inch redesign, including the Liquid Retina XDR display, which raises the price to $1,599. With this configuration, you still can only use one external display. You also lose a USB-C port on the right side of the laptop compared to the 14-inch MacBook Pro with the M3 Pro or Max chips. Put simply, I think the people who need the Pro Display XDR, HDMI port, and SD card slot also need an M3 Pro or Max chip. People who want the base-model chip should probably just get an M2 MacBook Air (or wait for M3).
Space Black? More like dark gray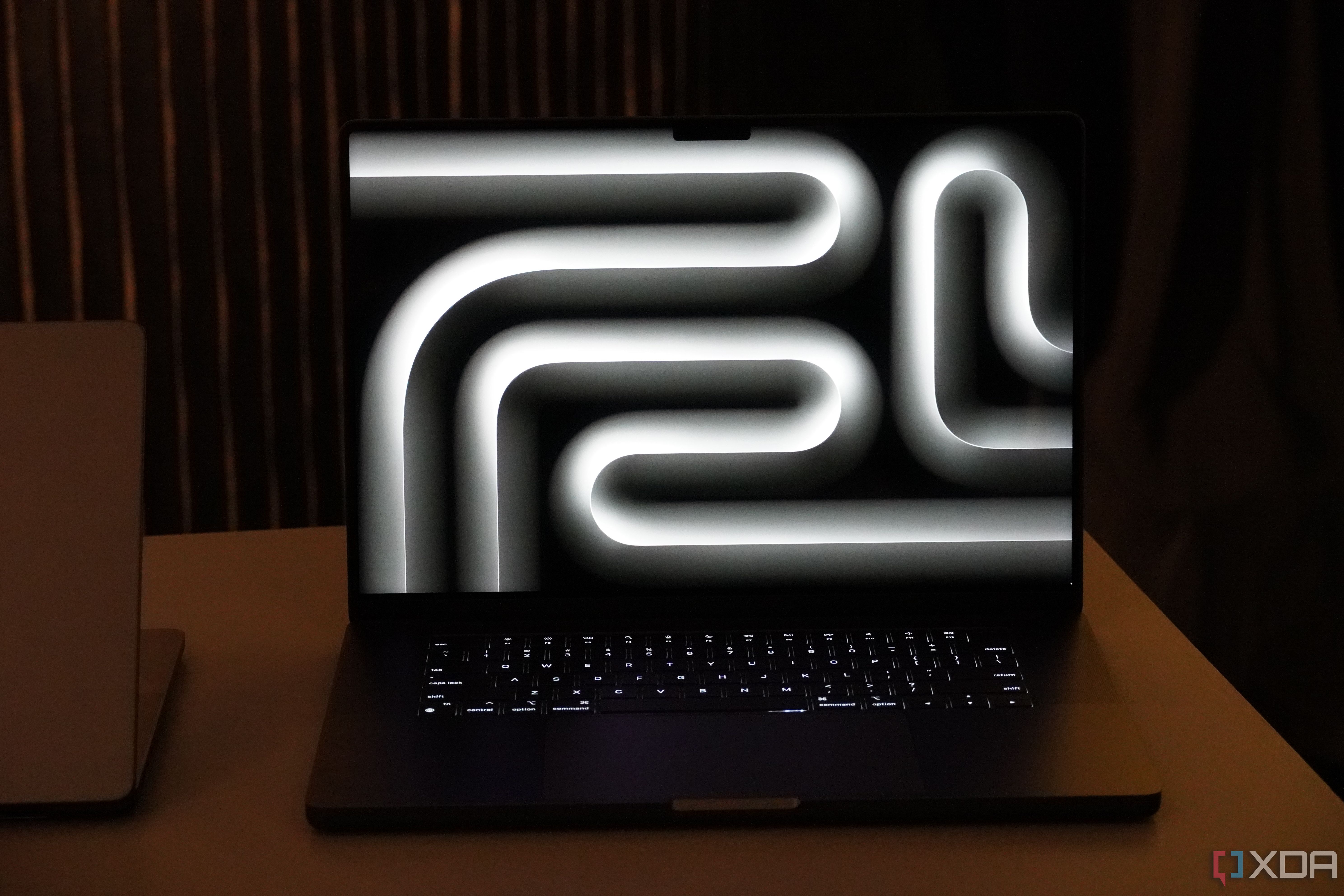 Though the changes to the M3 MacBook Pro were mostly internal, there's a new color called Space Black. It looks better in person than it did in Apple's unveiling, but it's still not black. I'd compare it to the black color of the iPhone 5 or the iPad mini 2. It's still nowhere near the black color we saw on the polycarbonate MacBooks in the mid-2000s. As you can see in the photos below, this MacBook can look lighter and darker based on lighting conditions, much like Apple's Midnight colorway. However, compared to that color, the MacBook Pro does seem to be less of a fingerprint magnet.
Finally, a refreshed 24-inch iMac
Is this the best-value Apple computer?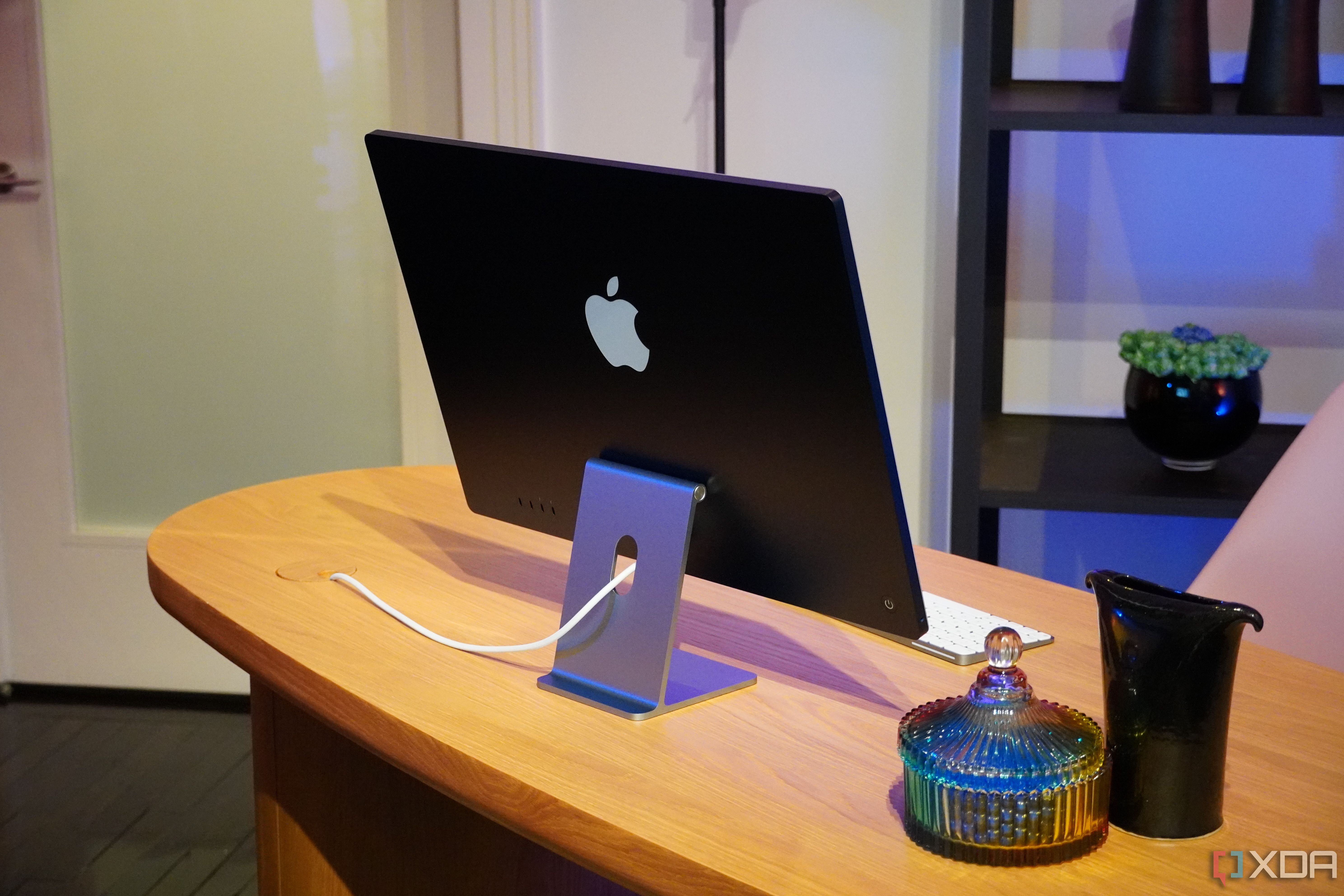 At face value, the 24-inch iMac upgrade was probably the smallest of the bunch. Aside from the new M3 chip and faster Wi-Fi speeds, nothing else has changed from the 2021 model. However, was the Mac that needed a refresh the most, as the prior version still sported an M1 chip. I think it might be the best-value Apple computer now since it still starts at just $1,299. For that price, you now get M3, a 4.5k display, and a stunning design.
Lightning just won't die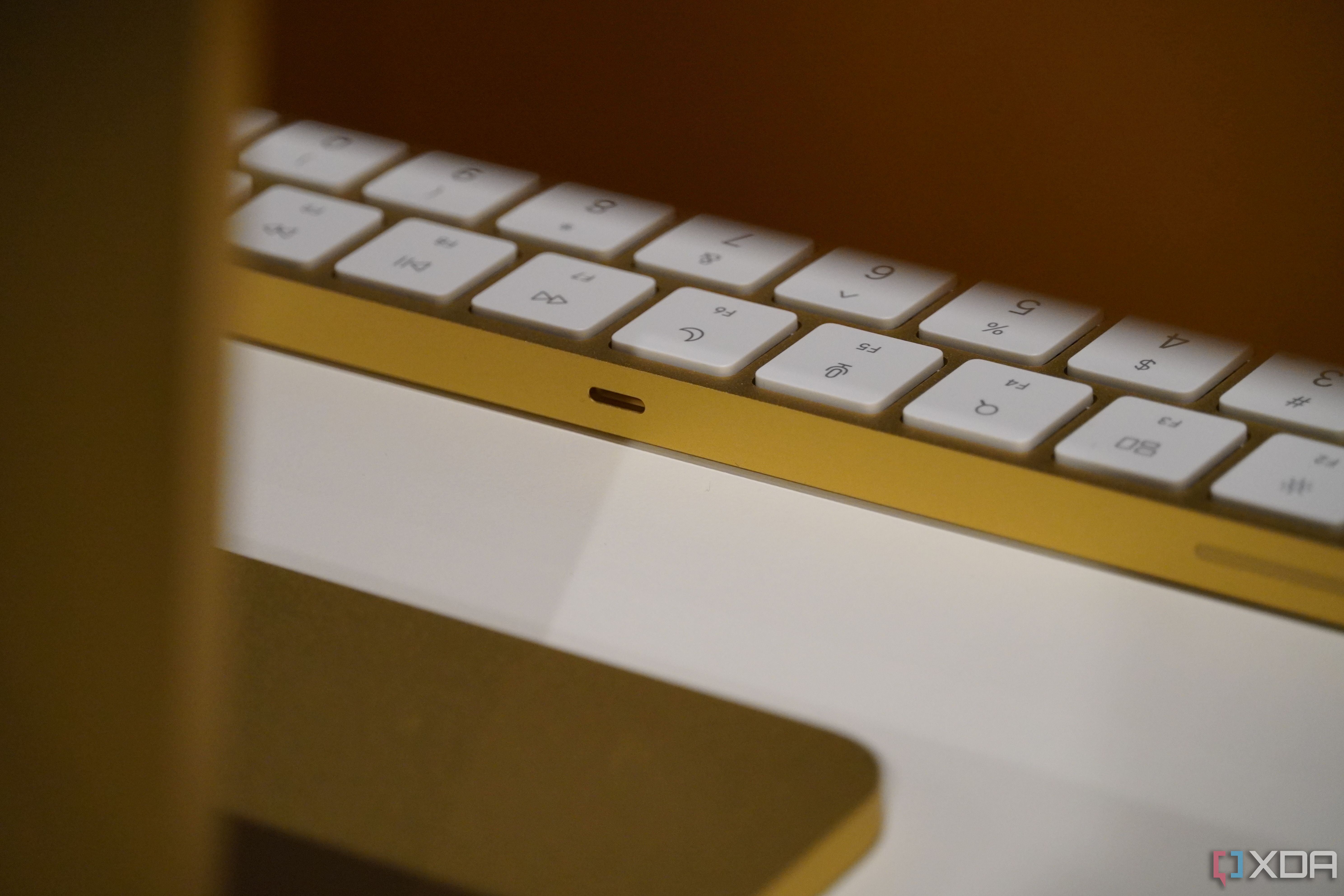 Apple had to do just one more thing for me to be completely pleased with the new iMac: ditch the Lightning connector on the included peripherals. Alas, the Lightning connector lives another day. Despite Apple moving the best iPhones to USB-C this year, you'll still have to flip over your Magic Mouse to charge it with a Lightning cable. It's definitely disappointing, considering that people who buy a 24-inch iMac now might have to live with Lightning for the next half-decade, or even longer.
Final thoughts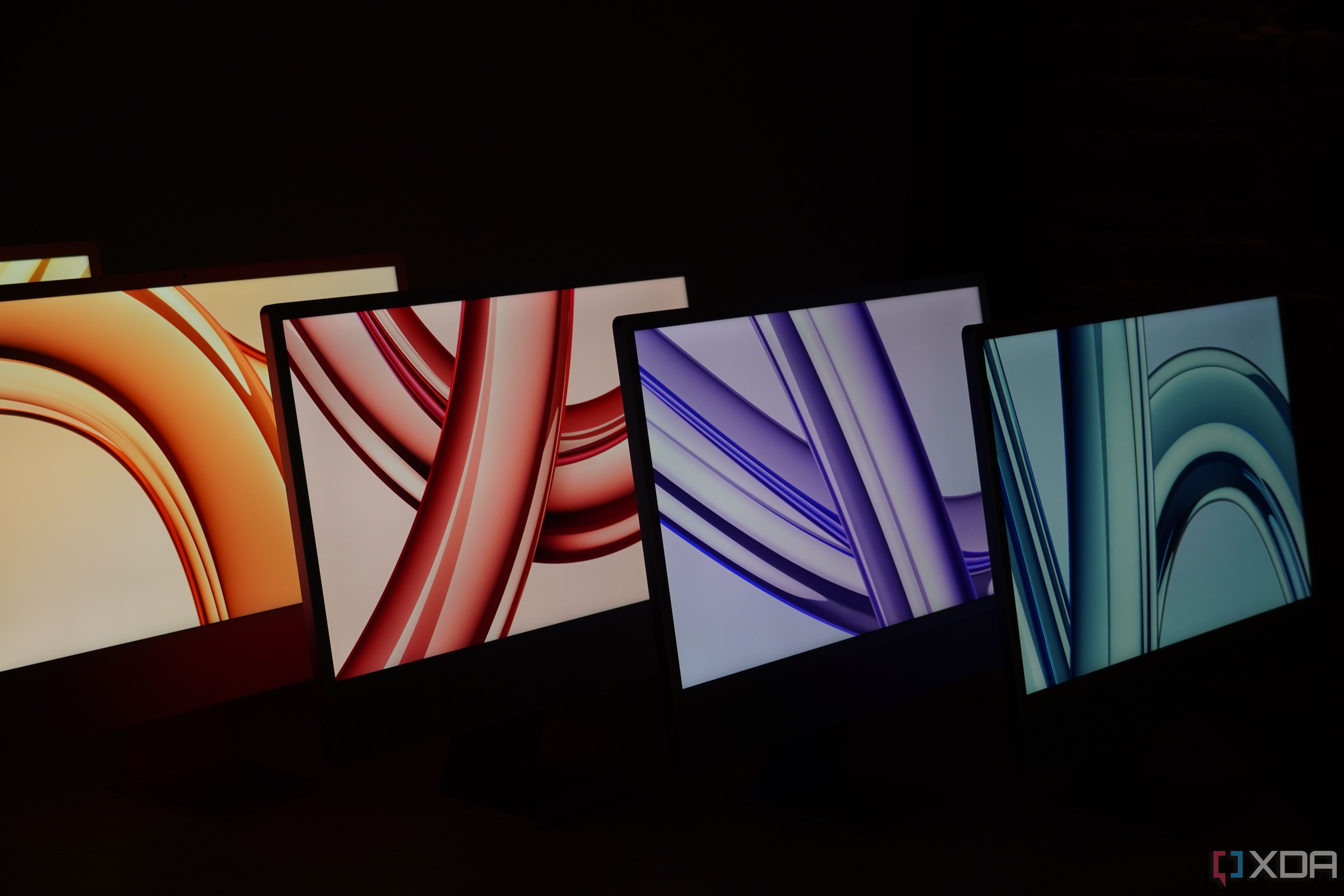 Arguably my favorite part of Apple Silicon is that we get more frequent updates to the best Macs in Apple's lineup. Although the M2 Pro and M2 Max versions of the MacBook Pro aren't even a year old yet, they've been replaced with the M3 series. Not only that, this release marks the first time in the Apple Silicon era that we've seen a base chip, Pro chip, and Max chip debut simultaneously. This is a feature, not a bug. It's a good thing that Apple is updating its most popular products more regularly, since consumers can know they're getting the absolute cutting-edge tech whenever they need to upgrade.
You can pre-order the newest Macs starting today, with availability beginning Nov. 7.
MacBook Pro (M3, 2023)

The new MacBook Pro offers Apple's M3, M3 Pro, and M3 Max chips in 14 and 16-inch designs. It features a 20% brighter display and an all-new Space Black finish option.

24-inch iMac (M3, 2023)

2023's 24-inch iMac receives a notable processor bump from Apple M1 to M3, along with Wi-Fi and Bluetooth upgrades. It retains the same exterior design and color options of its 2021 predecessor.
** (Disclaimer: This video content is intended for educational and informational purposes only) **