The Ayaneo Air Plus is a gaming handheld with a 6-inch screen, but you can connect to a bigger screen and more with these great docks.
The Ayaneo Air Plus is the latest iteration of the company's Air lineup of affordable and portable gaming handhelds, and it's one of the best Steam Deck alternatives you'll find. It runs retro games, comes with either Intel or AMD chipsets, and features a quality 6-inch display. The device is available for pre-order now, with general availability soon. But to make the most of your new handheld, you'll want to pair it with a great docking station. These accessories allow you to connect monitors, peripherals, external storage devices, and more to the Ayaneo Air Plus. There are a few great options specifically designed for the Air Plus out already. Best of all, the wide range of Steam Deck docks will also work with the Ayaneo Air Plus. To help you out, we've rounded up the best Ayaneo Air Plus docking stations you can get right now.
Ayaneo Multi Docking Station


Editor's choice

This official dock from Ayaneo is designed to work perfectly with the Ayaneo Air Plus, and adds a lot of functionality to your handheld. It includes two USB-C ports, two USB-A ports, HDMI, and a gigabit Ethernet port. There's also a microSD card slot for expandable storage.




Zestioe Docking Station


Premium pick

Zestioe's Docking Station was also created for AYANEO's handheld gaming consoles, including the Ayaneo Air Plus, meaning that you will get the best features you can without having to worry about possible compatibility issues. This option comes with PD, 10Gbps data transfer speeds, HDMI, and Ethernet ports as well.




Source: JSAUX

JSAUX RGB 6-in-1 Docking Station


Best value

This dock was first created for the Steam Deck, but it also works with the Ayaneo Air Plus. It's a 6-in-1 solution that includes high-speed USB-A ports, a USB-C charging port, and much more. Plus, it looks great with an RGB base.




NUXOA 6-in-1 Dock for gaming handhelds


Budget pick

$18 $33 Save
$15

This 6-in-1 dock from NUXOA is an affordable option designed to add a lot of ports to your Ayaneo Air Plus. It can do 4K video at 60Hz through the included HDMI ports, and also includes Gigabit Ethernet and USB ports, too. It was designed for Steam Deck, but it works with Ayaneo as well. 




Anker 341 7-in-1 USB-C Hub


USB-C hub

If you want a hub instead of a dock, this Anker 7-in-1 hub does the job. It includes HDMI, SD card, USB Type-C and Type-A ports, and more. It's also a good option if you need more ports but don't want to spend a lot of money.




LISEN Steam Deck Dock


With active cooling

$48 $70 Save
$22

It's debatable whether additional active cooling hardware is really necessary for the Ayaneo Air Plus, but if you want it, this dock has it. The LISEN dock was designed for the Steam Deck, but it'll work for Ayaneo as well. It also includes plenty of ports.




Source: Amazon

NewQ Steam Deck Dock


Portable pick

$30 $40 Save
$10

This dock from NewQ is a 4-in-1 dock that boasts a unique design with two USB 2.0 ports, an HDMI output, and Ethernet support. It also has a kickstand to hold up the Ayaneo Air Plus instead of sitting in a dock, and the outputs come out facing upward rather than downward.




YYDSTDK Steam Deck Dock


With M.2 expansion

$50 $55 Save
$5

This dock for the Ayaneo Air Plus has a unique feature. It offers an M.2 slot that can add up to 2TB of storage. Plus, it offers six other ports. This dock is the best way to get more storage out of your Air Plus.
Our top picks for the best Ayaneo Air Plus docks in 2023

Though there are plenty of great options on this list, you'll get the best experience by choosing a dock that was made specifically for Ayaneo gaming handhelds. Our favorite is from Ayaneo itself, which offers a dock that works with all Ayaneo handhelds, including the Ayaneo Air Plus. At a more premium price point, you can also choose the docking station from Zestioe, which boasts Gigabit Ethernet and 10GB/s transfer speeds.
Luckily, if you don't like those options, there are many Steam Deck docks that will work great with the Ayaneo Air Plus. Since this device has a USB-C port, all the USB-C docks on this list will work with the Ayaneo Air Plus, including ones first made for Steam Deck. That includes our best value picks from JSAUX and our budget pick from NUXOA. You can also choose from more specialized options on this list, like docks with expandable storage or active cooling.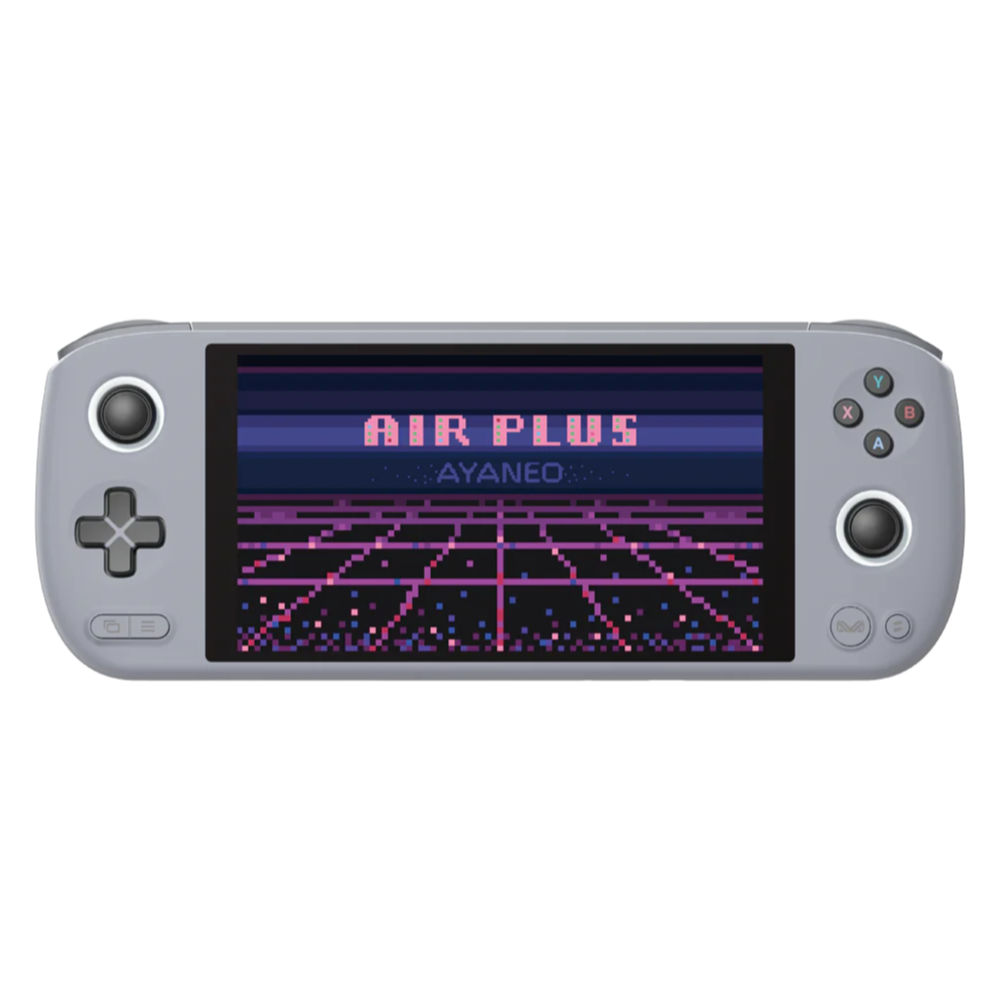 Ayaneo Air Plus

The Ayaneo Air Plus is a handheld gaming console that features an AMD chip, up to 32GB of RAM, and a great 6-inch display. 
** (Disclaimer: This video content is intended for educational and informational purposes only) **