Dr. Dre and Jimmy Iovine founded Beats in 2006 with the goal of producing portable headphones with improved audio fidelity that outperformed popular models. At the time, this consisted primarily of the Apple EarBuds, the original Bose QuietComfort over-ears, a host of colored Skull Candy options, and a few from Sony and Phillips. The first pair of Beats came out in 2008, and while they weren't an acoustic miracle, they did kick off a headphone trend that is still popular today. The company proved that casual listeners were willing to invest in their portable headphones. Plus, it made bulky cans seem cool.
Beats by Dre became an Apple subsidiary in 2014, and since then, we've seen Apple incorporate its own technology, namely chips, to improve the listener experience. While Beats headphones don't typically top our list when it comes to noise-cancellation or over-ear design, it's still a major player in the headphone game. Today, there are over eight models of earbuds and headphones to choose from. We've broken down the most popular models to outline what will work best for which users, so you can pick a pair that works well with your listening needs.
Our favorite Beats headphones in 2023
Beats Solo 3
Best overall
The Beats standard
$129 $200 Save $71
The Beats Solo 3 on-ear headphones are possibly the brand's most popular model. They feature the Apple W1 chip, Class 1 Bluetooth connectivity, and compatibility across iOS and Android devices, with a five-minute quick charge that gives you three hours of additional battery life.
Pros
Beats sound for a good price
Headphone jack and included cable
Solid battery life
Cons
Micro-USB charging
Not comfortable to wear for everybody
Lackluster Mic performance
The Solo 3 headphones are perhaps the most popular cans produced by Beats despite their potentially polarizing on-ear design and lack of active noise cancelation (ANC). This is a solid mid-range model that will satisfy most users looking for headphones as opposed to earbuds. The Apple W1 chip supports fast pairing with iOS devices and AAC connectivity. Sonically, the Solo 3 output a typical Beats sound, which includes extra emphasis on the low end and some under-emphasis on the highs. While support across frequencies isn't what we would call "neutral," if you're looking for Beats, you'll be satisfied by the Solo 3 sound.
Other Solo 3 features include spatial audio support, an included 3.5mm cable for analog connections, and an impressive 45 hours of battery life with an additional three hours from a measly 5-minute quick charge. You will need to use a Micro-USB cable to charge this pair, which is slightly annoying considering we've mostly moved on to USB-C, but it'll do fine. You can grab this pair in three colors, Black, Rose Gold, and Citrus Red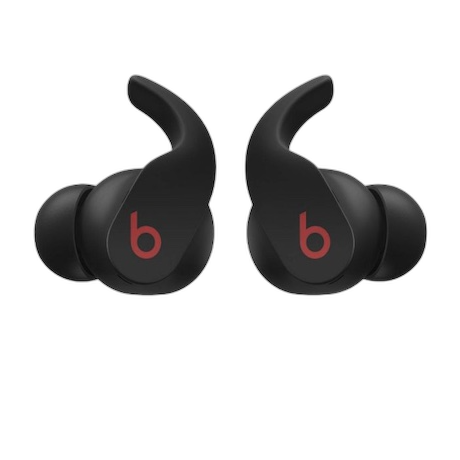 Beats Fit Pro
Best earbuds
Excellent earbuds with a unique fit
$160 $200 Save $40
The Beats Fit Pro are our favorite Beats earbuds. They offer good ANC with long-lasting battery life. You can get up to 7 hours of listening without ANC and a full 30 hours when you include the charging case. The stem-free design and added wingtips mean the Fit Pros stay in place during intense workouts.
Pros
Sweat-resistant design
USB-C fast charging
Solid build
Nine colorways
Cons
No wireless charging
Limited Android compatibility
The Beats Fit Pro are a great pair of earbuds; and our favorite when it comes to Beats options. The Fit Pro feature a wingtip design for added stability and three ear tip sizes to aid in noise cancelation. Unlike other earbuds, which only come in white or black, the Fit Pro come in nine colors, including Volt Yellow, Stone Purple, Coral Pink, and Tidal Blue. Kim Kardashian has even contributed by introducing a collection of neutrals. They are also stem-free for a low-profile design while maintaining onboard tap controls with a press-and-hold button to cycle between ANC modes and access a voice assistant.
The Beats Fit Pro support spatial audio, and they are the only Beats model to currently incorporate dynamic head tracking, which can create a multidimensional experience. When it comes to sound and noise cancelation you'll get ANC, transparency mode to let the world in, and an adaptive EQ that will automatically adjust the audio based on your environment.
The Fit Pro are certainly more well-suited to iOS than Android devices. They feature one-touch pairing, audio sharing, automatic switching between devices, iCloud pairing, hands-free "Hey Siri" use, the Eartip fit test, and Find My compatibility. These features won't exactly be accessible when connected to an Android, though you can use the Beats app to customize.
Finally, these Fit Pro have an IPX4 rating which means they are water (i.e. sweat) resistant, so you can go hard during your HIIT session without worrying you'll damage your earbuds.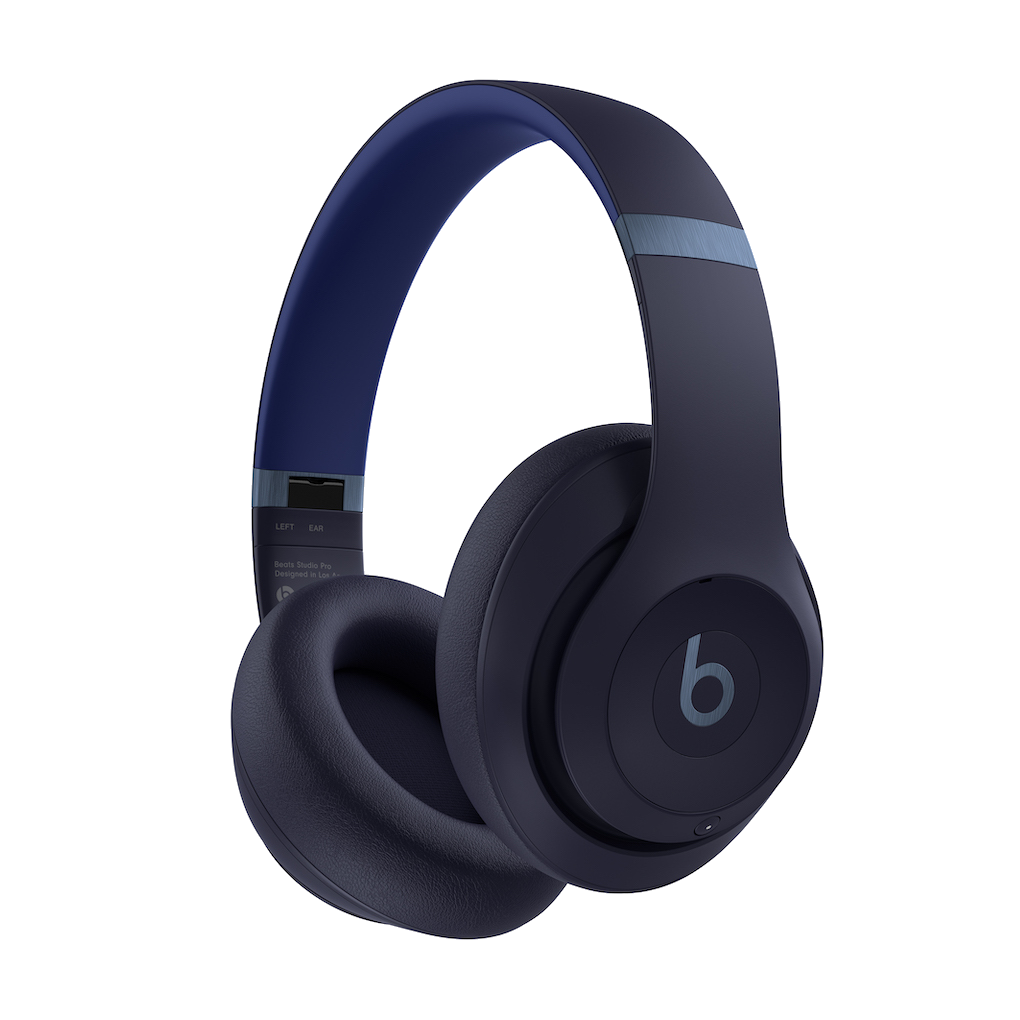 Beats Studio Pro
Premium pick
New and improved
$250 $350 Save $100
Beats Studio Pro are Apple's newest over-ear headphones that feature a custom Beats chip. They support ANC and transparency mode, as well as spatial and lossless audio. With an included USB-C port and a 3.5mm headphone jack, Studio Pro works with both iOS and Android seamlessly.
Pros
Good ANC
Solid sound
Great battery life
Cons
Pricey
Uncomfortable for some users
The Beats Studio Pro are the latest pair of headphones from the Beats line. The Studio Pro do away with the Apple chip, essentially getting rid of many features that are native to iOS, which means greater compatibility for Android users. Even without the chip, they still support spatial audio, fast-pairing, and Find My capabilities, so iOS users won't really need to sacrifice anything except multipoint connectivity. ANC and sound quality are super solid, and the battery lasts a fairly impressive 30 hours; a 10-minute quick charge gets you four hours of battery life.
Alongside pleasant audio, you also get a host of connectivity options that are unparalleled in the current market. The Studio Pros feature Class 1 Bluetooth as well as USB-C wired connectivity. Listening via USB also gives you access to an additional set of EQ presets. You can also listen via a traditional 3.5mm headphone cable.
Comfort and fit-wise, the Studio Pro headphones can be a bit polarizing. These headphones are fairly small, which is a pro for some but a con for others. They're more lightweight, but users who have larger noggins have reported discomfort. This can also make it harder to get a secure fit and access the otherwise really great ANC. If you have a smaller head, though, you'll get the most from the Studio Pros.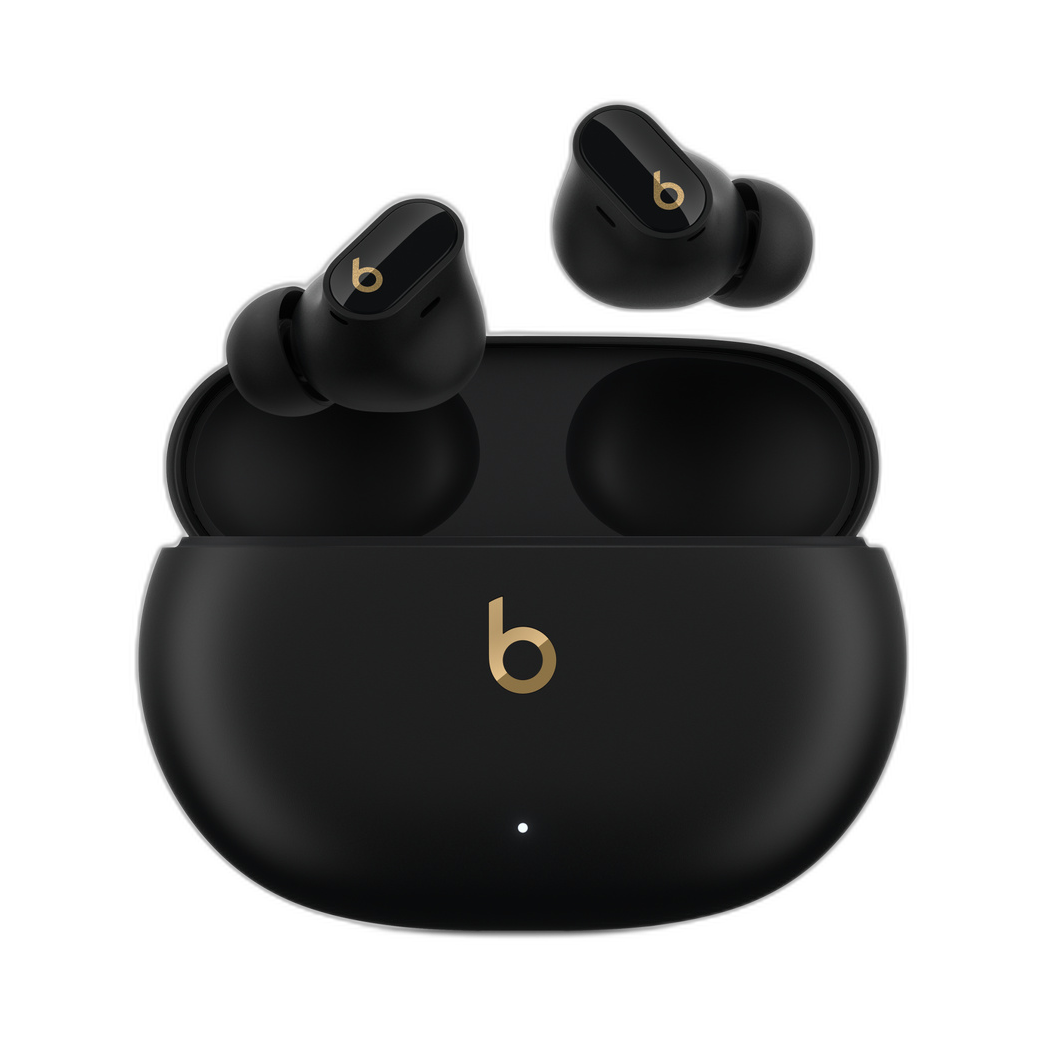 Beats Studio Buds
Best value
Get the most bang for your buck
$100 $150 Save $50
The Beats Studio Buds are a good pair of earbuds that you can often find available for under $100, despite their $150 retail price. With this in mind, you'll get access to good sound, ANC, a comfortable fit, and up to eight hours of battery life.
Pros
Solid for Android use
Comfortable
Good sound quality
Cons
No Apple chip
Noise-canceling could be better
No autoplay/pause
It's true that the regular retail price of Beats Studio Buds is close to $150, so they're note exactly cheap. However, they can often be found on sale for closer to $100. They include many of the features we like about the AirPods Pro 2, which retail for almost $100 more. So, while this model isn't "inexpensive," if you can find them for a discount, then you'll definitely be getting the most bang for your buck.
Available in six colors (including Red, Ocean Blue, and Sunset Pink), the Studio Buds deliver pretty great ANC, complete with transparency mode, easy-to-use touch controls, and fast pairing for both Android and iOS devices. For a pair of tiny earbuds, the noise isolation is impressive. Each pair comes with three sizes of silicone ear tips, so you can find a secure fit. Sound-wise, the Studio Buds don't overdo the bass and actually provide a pleasantly neutral sound profile. Microphone performance is a big improvement over other models, plus they are sweat-resistant with an IPX4 rating.
There are a few slightly annoying features — or rather lack thereof. The Studio Buds case doesn't support wireless charging, and the buds themselves don't have ear detection or spatial audio. Still, this is an excellent pair of earbuds.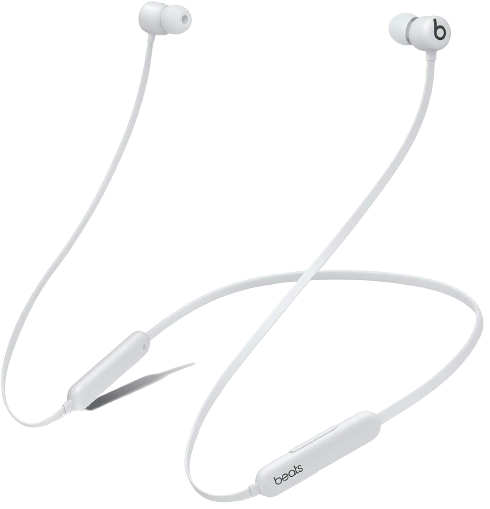 Source: Beats
Beats Flex
Best budget
Solid performance for less
$40 $70 Save $30
The Beats Flex Wireless earbuds are a good option for listeners who want to pay less. Often available for under $50, you get 12 hours of battery life, four ear tip sizes, the Apple W1 chip, and audio sharing.
Pros
Super affordable
Excellent battery life
Easy audio sharing
Magnetic design
Cons
Sound quality is just OK
No official IP rating
The Beats Flex are a more budget-friendly option for earbuds fans who don't want to shell out hundreds of dollars. While the sound quality here doesn't exactly stack up against more expensive models, the Flex include a host of great features — plus, you can often find the Flex on sale for as low as $40. The Flex come in a few fun colors. like Yuzu Yellow, with magnetic earbuds that satisfyingly snap together while pausing your music, four ear tip sizes, and an anti-tangle cable. While most earbuds want to forgo wires entirely, we actually like the cable design. How many times have you lost a pod or bud in your pocket because you had to suddenly take them out to talk to someone? The cable means these earbuds can lay neatly around your neck whenever you don't want to wear them in your ears.
The W1 chip means compatibility is a bit better on an iOS device, but Android users shouldn't have too much of a problem; the only major inconvenience is the lack of multipoint connectivity. Reported battery life is pretty stellar at 12 hours, and a 10-minute quick charge gives you an additional 90 minutes of battery. Plus, you can charge with USB-C, which cuts down on your travel cable count.
When it comes to sound quality, the Flex is suitable for casual listeners; there are some peaks and valleys when it comes to frequency response, and noise isolation is fairly lacking, but for a pair of relatively inexpensive earbuds, these perform well.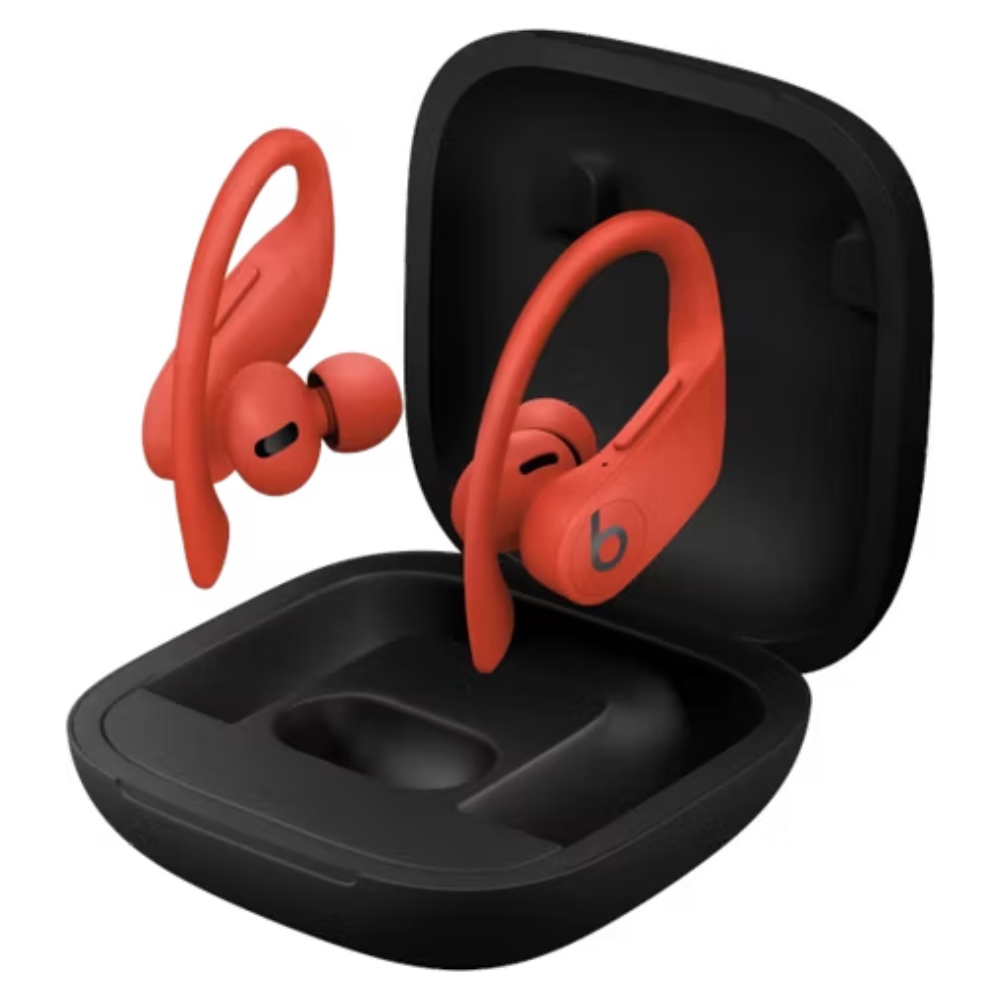 Beats Powerbeats Pro
Best for workouts
Excellent for exercise
$160 $250 Save $90
The Powerbeats Pro are a great option for anybody who needs a little extra stability thanks to the ear hook design. Additionally, they support spatial audio content and offer up to 9 hours of playback on a single charge. Thanks to their sweat and water resistance, you can safely wear them while jogging or working out at the gym.
Pros
Secure fit with ear hook design
Good sound quality
Ear detection
The Powerbeats Pro debuted in 2019, three years after the first Apple AirPods hit the market. At this point, many users were still complaining about earbuds falling out of their ears (multiple ear tip sizes weren't super popular yet). The Powerbeats sought to solve this issue by including integrated ear hooks, which work very well for most users. While the overall design of other wireless earbuds has improved, it doesn't hurt to have some extra stability, particularly if you have trouble with in-ear fit or if you need some extra grip during workouts.
Alongside a solid build, the Powerbeats Pro offer an onboard multi-function button and volume rocker, up to nine hours of battery life (24 if you include the charging case), steady sound (albeit with the signature Beats bass boost), spatial audio support for iOS, and downward facing microphones. The Apple H1 chip means the Powerbeats Pro will work better across Apple devices. The case also charges via Lightning cable, which is great if you have an iPhone but a nuisance if you don't.
Beats Studio Buds +
Best for Android
You don't need iOS to get the most from this pair
$130 $170 Save $40
The Beats Studio Buds+ take the best features of AirPods Pro 2 and put them in a neat and colorful form factor. They are a great option for Android users who want to take advantage of Apple's command over impressive earbud audio. Plus, they still maintain great Apple-friendly features, so iOS users will also be satisfied.
Pros
Good ANC
Multi-platform compatibility
USB-C charging
Cons
No EQ
No wireless charging
The Beats Studio Buds+ are a great pair of lightweight earbuds that come with a USB-C charging cable, charging case, and three ear tip sizes. Available in three colors, including a transparent one, the Studio Buds+ forgot the Apple chips and opted for compatibility across the board, including fast pairing for both Android and iOS, though Android users will still need to download the Beats app to get the most here.
Sound quality is pretty good overall; you won't find too much over-emphasis on the bass, and ANC performs well, especially when you aid passive isolation with the correct ear tip size. The battery lasts an amazing nine hours on a single charge with an extra hour from a 5-minute quick charge. Spatial audio is supported, but only on iOS devices where it can't be turned off. This is maybe our biggest complaint overall but it's something many users will be able to overlook, and it won't even matter to Android users.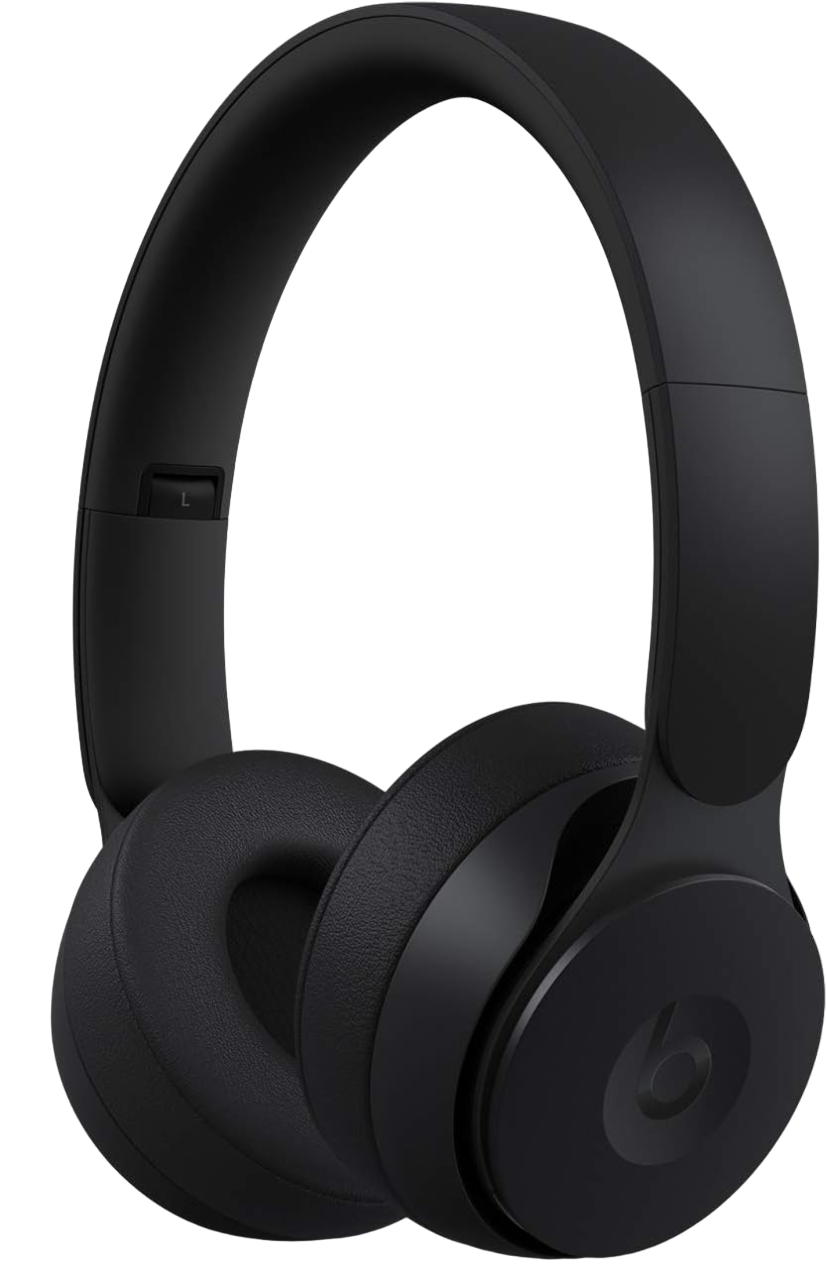 Beats Solo Pro
Surprising sound
Elusive but worth the hunt
The Beats Solo Pro are a surprisingly powerful pair of headphones. Despite their on-ear design, they have great ANC and thumping bass that don't actually overtake vocals. If you can snag a pair, refurbished or otherwise, you'll get to listen to high-quality audio that goes above and beyond what we're used to from Beats.
Pros
Excellent ANC
Auto on/off
Good sound quality
Cons
Hard to find
Expensive
Uncomfortable for some
In another world, the Beats Solo Pro might have been our top pick, but because they were recently discontinued, they've sunk to the bottom of the list. However, there are still a handful of new pairs left to find, and these days a refurbished option can be just as good as a never-been-opened pair.
The Solo Pro feature surprisingly great ANC, especially for an on-ear model. Naturally, this means that long-term wear might not be super comfortable, given the clamping nature of the headphones to create a seal around the ear canal. However, if you like on-ears and you want ANC, this is potentially the only suitable option. The Solo Pro also include a speech-detecting accelerometer and beam-forming microphones to improve vocal pickups on phone calls. The sound quality is solid overall with the expected bass boost, but it's not as aggressive as other models.
Build-wise, you get concealed hinges for a foldable design, a multi-use button on the left ear cup, hands-free voice assistant capabilities, and charging via lightning cable. The battery lasts 22 hours with ANC on and up to 40 hours without. Fast Fuel charging means you get an extra three hours of battery from a 10-minute quick charge.
The bottom line on the best Beats headphones
Beats headphones are everywhere these days, and while they may not always take home first prize when it comes to sound quality, there is something undeniably attractive about them. As newer products roll out and audio continues to improve, we might find ourselves reaching for Beats more than ever before. The Beats earbuds tend to outperform the headphones, but we know that users often want both.
The best Beats headphones for most users will be the Beats Solo 3, while the best earbuds are the Beats Fit Pro. If you don't want an on-ear design, try the Beats Studio Pro, and if you want to get the most value, check out the Beats Studio Buds.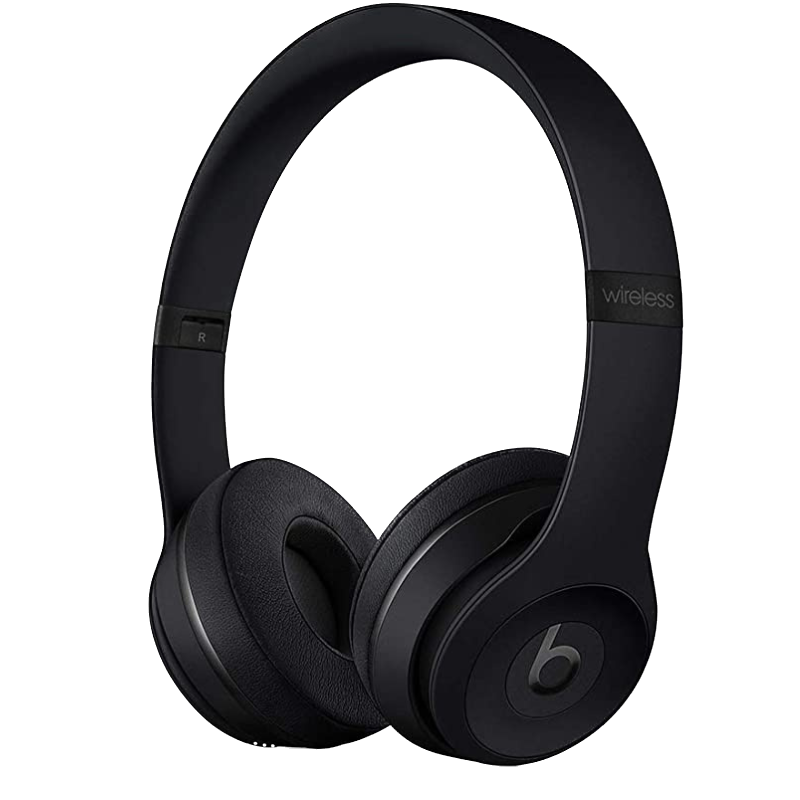 Beats Solo 3
Best Beats headphones
$129 $200 Save $71
The Beats Solo 3 on-ear headphones feature the Apple W1 chip, Class 1 wireless Bluetooth connectivity, and compatibility across iOS and Android devices, with a five-minute quick charge that gives you 3 hours of additional battery life.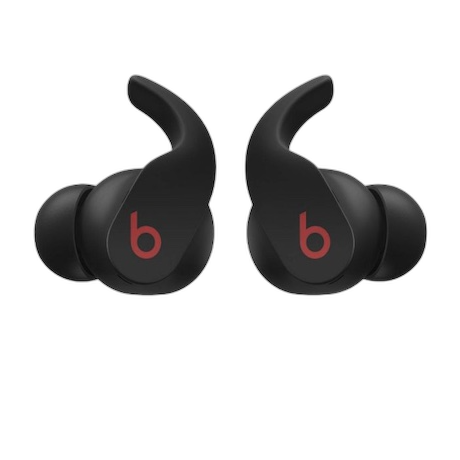 Beats Fit Pro
Best Beats earbuds
$160 $200 Save $40
The Beats Fit Pro pair effortlessly with the iPhone, offer excellent ANC, and have long-lasting battery life. With a stem-free design and added wingtips, the Fit Pros stay in place and never get in the way.


** (Disclaimer: This video content is intended for educational and informational purposes only) **