Starfield was one of the most anticipated games of the year, with a small army of Bethesda role-playing game fans anxiously waiting for Skyrim-in-space. Or should that be Fallout-in-space, as Bethesda's RPG titles have a common core in the Creation Engine, which ties together the myriad ways the player's decisions change the course of the narrative. The thing is, while previous titles ran smoothly on modest hardware, Starfield needs more graphical grunt to get smooth framerates. You'll want one of the best graphics cards paired with a powerful CPU, especially if you play on resolutions higher than 1080p. I've put together a list of which GPUs you should be looking at, targeting various resolutions and price points.
Here are the best GPUs to play Starfield on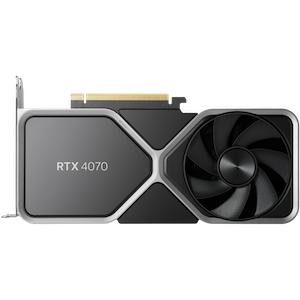 Image: Nvidia
Nvidia GeForce RTX 4070
Editor's choice
The best value GPU right now
The Nvidia GeForce RTX 4070 is the best price to performance champ right now, and capable of an average 60 fps at 1440p in Starfield.
Pros
Two-slot so can fit in smaller cases
Great price per performance
Low power consumption
Cons
Can struggle with 2K resolutions or higher
The Nvidia GeForce RTX 4070 is the best graphics card for playing Starfield on, in our opinion. While it isn't the fastest graphics card, neither is it the slowest and strikes a great balance between performance and price. This RTX 40-series GPU uses the Ada Lovelace architecture that is also in the most powerful gaming graphics card, the Nvidia GeForce RTX 4090. The common core of tensor cores, CUDA cores and GDDR6X VRAM mean that this smaller card can still put out some impressive frame rates. The RTX 4070 has 12GB of VRAM, which is plenty for storing all your game's textures and other data. I prefer the clean lines and well-designed heatsink of the FE version directly from Nvidia, but you could buy any of the AIB variants if you prefer those.
In Starfield, that makes it a potent card for playing at 1440p and high settings. Gamers Nexus has a rather comprehensive deep-dive into performance in Starfield, and they found that the RTX 4070 was best-suited to 1440p, while it dropped well below the 60fps average for smooth gameplay at a resolution of 4K and high settings. Their testing didn't dive into using FSR upscaling tech, so you could conceivably increase performance at the higher resolutions to make them playable. I found the graphical difference between low, medium, and high settings not that drastic of a change while I was playing, but this is probably a personal sensitivity thing so if you need the higher settings you'll want FSR to be on for higher frame rates.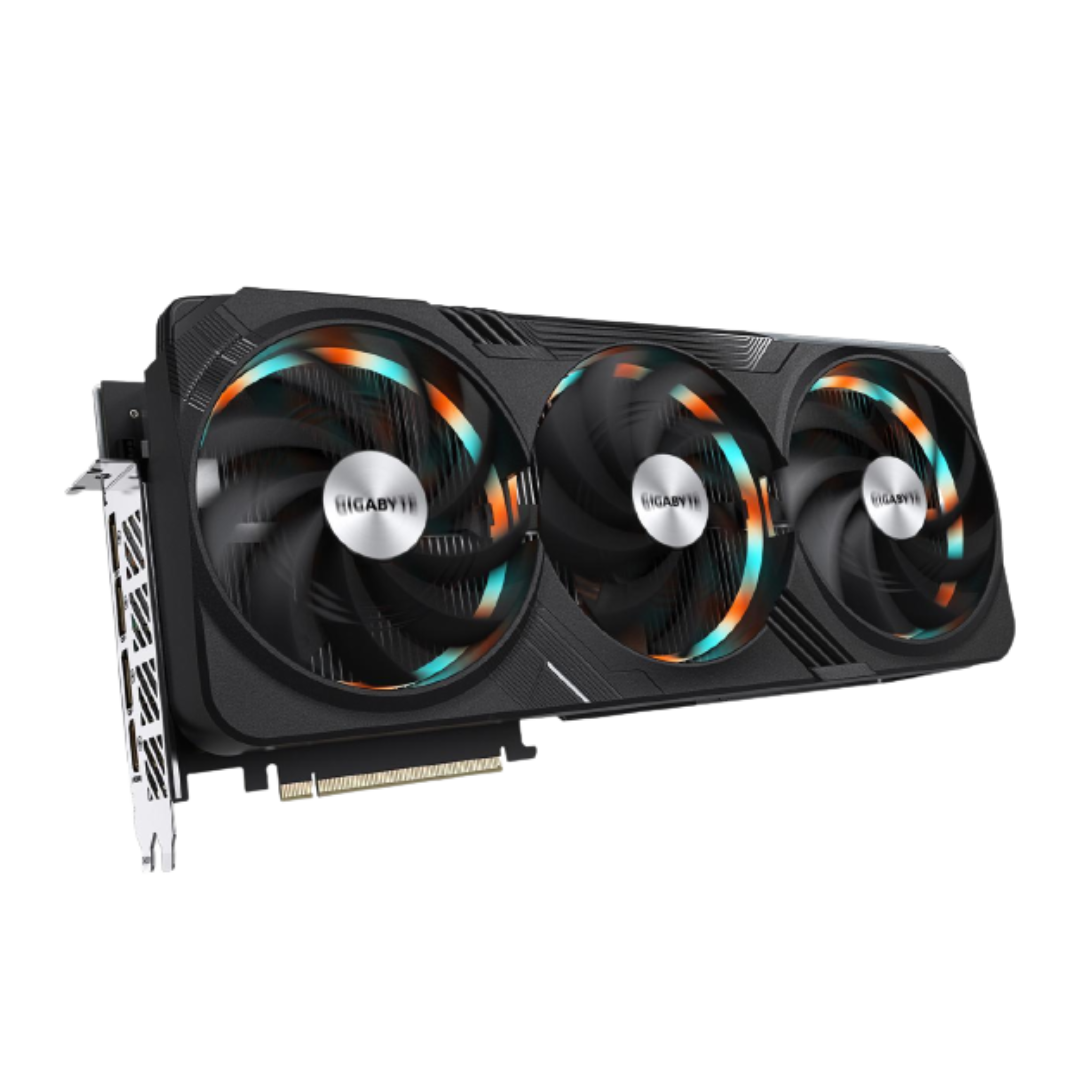 Source: Gigabyte
Gigabyte GeForce RTX 4090 Gaming OC
Premium pick
Cool, calm, and powerful
The Gigabyte GeForce RTX 4090 Gaming OC is a customized version of the most powerful consumer graphics card available, with an oversize heat sink, three fans, dual BIOS, and 24GB of VRAM, capable of averaging well over 60 fps at 4K in Starfield.
Pros
The most powerful consumer GPU currently sold
Three fans to keep things cool
Best for 1440p gaming and above
Cons
Large, so case compatibility could be an issue
The Nvidia GeForce RTX 4090 is the best consumer graphics card money can buy, which is why it's deserving of the premium, no-holds-barred, budget-no-object place on this list. It will give you the best frame rates of any other graphics card on the market, with the proviso being that you need to be playing at 1440p or 4K. That's because at 1080p, you are going to be CPU-bound in Starfield, and the GeForce RTX 4080 or AMD Radeon RX 7900 XTX trade blows at 100 fps averages. But, let's face it, nobody is buying this graphics card to play at 1080p. Why would you, when the $1,800 buy-in puts you in a different weight class to most.
Even with AMD's partnering with Bethesda on this game, the power of this card from Nvidia can't be understated. Feel free to crank every in-game graphical effects slider to the maximum value, and know that the RTX 4090 will leap into action to give you astonishing quality. This is the card to beat for 4K gaming and possibly beyond, although there aren't many monitors with a higher resolution yet. While this card is more powerful than most gamers need, it can afford some level of future-proofing, although probably not until the in-game date in the Starfield timeline. This Gigabyte version has three fans and a huge heatsink to keep the core and memory cool under load, and some futuristic RGB rings around the fans.
The Ada Lovelace architecture is in undiluted form here, with 16,382 CUDA cores, 24GB of GDDR6X VRAM with 384-bit memory bus, and a boost clock of 2.535 GHz. It's also using Nvidia's 3rd-gen ray tracing cores, not that you need those in Starfield which uses AMD tech in its graphics engine. You won't quite need a fusion reactor to power this GPU, but with a 450W rating you'll probably need a larger PSU, as we recommend at least 1,000W total system power. What you might also need is a larger case, as the 340mm length can be troublesome for smaller chassis.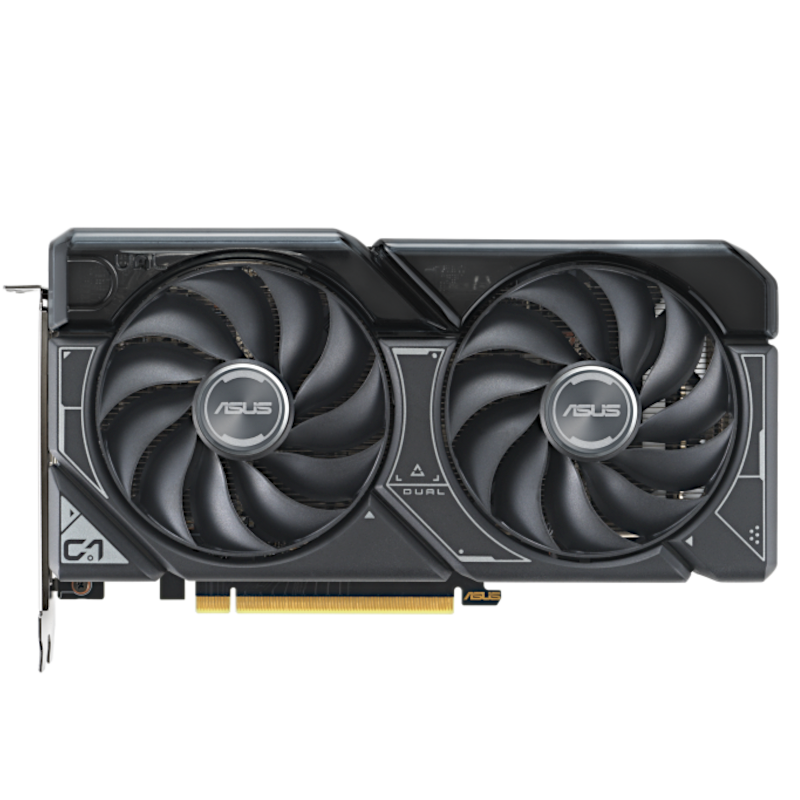 Source: Asus
Asus Dual GeForce RTX 4060 Ti OC
Best for 1080p
For smooth 1080p performance
The Asus Dual GeForce RTX 4060 Ti OC Edition comes with 8GB of VRAM, and is a wallet-friendly entry into the world of DLSS 3.5 and 4th Gen Tensor cores for ray-tracing. It can average 60 fps at 1080p in Starfield, even on high settings.
Pros
Two fans to keep things cool
Great bang for buck performance
60fps in Starfield at 1080p high settings
Cons
8GB of VRAM is on the low side nowadays
Still 2.5 slot depth
The Nvidia GeForce RTX 4060 Ti and it's non-Ti brethren are the most affordable cards on the market using the Ada Lovelace architecture. "Affordable" is relative, as this Asus Dual GeForce RTX 4060 Ti OC is a hair shy of $400. For that, you get an understated design with two fans for cooling, and 8GB of GDDR6 VRAM. You could pay another $80 for a 16GB version, but the 128-bit memory interface does limit the benefit of the larger VRAM size, and testing has shown that it doesn't make much of a difference in games that don't want to use more than 8GB. Even at 4K on a RTX 4090, Overclock3d noticed it not going much past 8GB, and was closer to 6GB at 1080p settings.
That's why this RTX 4060 Ti with 8GB of VRAM is a perfect choice for 1080p gaming in Starfield. Gamers Nexus extensively tested a PNY version of the card, and found that even at 1440p, the RTX 4060 Ti could manage an average FPS for 48.6 between all the locations they tested in. At 1080p, the card shone, with 60fps+ averages in every graphical settings option except Ultra, which wasn't far off at an average of 52.5 fps. Scaling in Starfield is consistent between the multiple graphical options, and the slight overclock of 2.595 GHz on this GPU will help get every frame you can out of the 4,352 CUDA cores and 3rd-gen Tensor cores. While Starfield doesn't take advantage of the Nvidia tech like DLSS, it's nice to have when more games are adding this nowadays.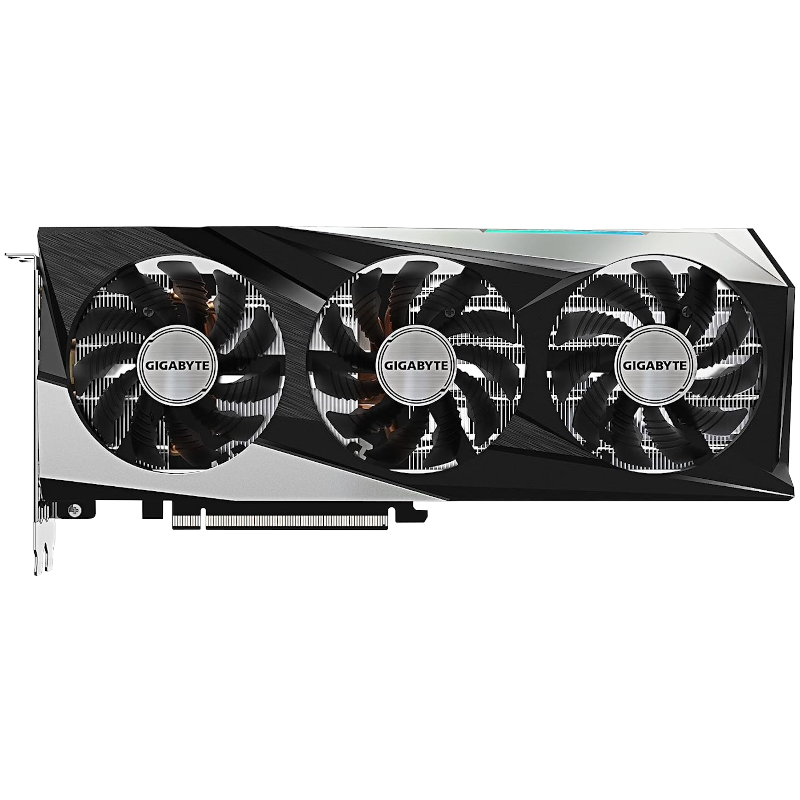 Source: Gigabyte
Gigabyte Radeon RX 7600 Gaming OC WINDFORCE
Budget pick
For 1080p gaming on lower settings
$260 $280 Save $20
Gigabyte's Radeon RX 7600 Gaming OC WINDFORCE is a value-focused GPU with some impressive performance even if it can't quite sustain 60 fps in Starfield at 1080p high settings. Turning them down slightly does get you smooth frames, and makes this a great value card.
Pros
Only needs one 8-pin PCIe cable to power
Overbuilt heatsink with three fans
Cons
8GB VRAM is on the low side for modern games
For value-conscious gamers looking for the best frame rates and graphical fidelity on a budget, the Gigabyte Radeon RX 7600 Gaming OC is my choice. It will provide the minimum 60 fps averages for 1080p gaming at medium settings in Starfield, and it's a fair bit cheaper than its Nvidia counterpart. With FSR upscaling built-in to the game, you can get even more performance once enabled. This particular Gigabyte model is $280, and you get a lot of graphics card for your money.
Most Gigabyte cards have triple-fan coolers, and this budget model is no exception, with a 2.5 slot heatsink design cooled by three fans. One of these fans is below a pass-through that allows air to go straight through the cooler without obstruction, to transfer more heat away from the heat pipes. This card also has the latest output options, including HDMI 2.1 and DisplayPort 2.1. The latter can support 12-bit HDR, full Rec2020 gamut coverage, and up to 4K 480Hz or 8K 165Hz resolutions. Not that you'll be able to reach those frame rates with this budget card, but it's refreshing to see the latest versions of anything on a card of this price.
You'll also get hardware-based AV1 encoding, handy if you're a budding content creator, and 2,048 stream processors from 32 compute units. Gigabyte overclocks this card over the reference spec, with a 2.755 GHz boost clock out-of-the-box. It's also got a 180W TDP, which is handily served by one 8-pin PCIe cable, so you shouldn't have many compatibility issues with existing systems.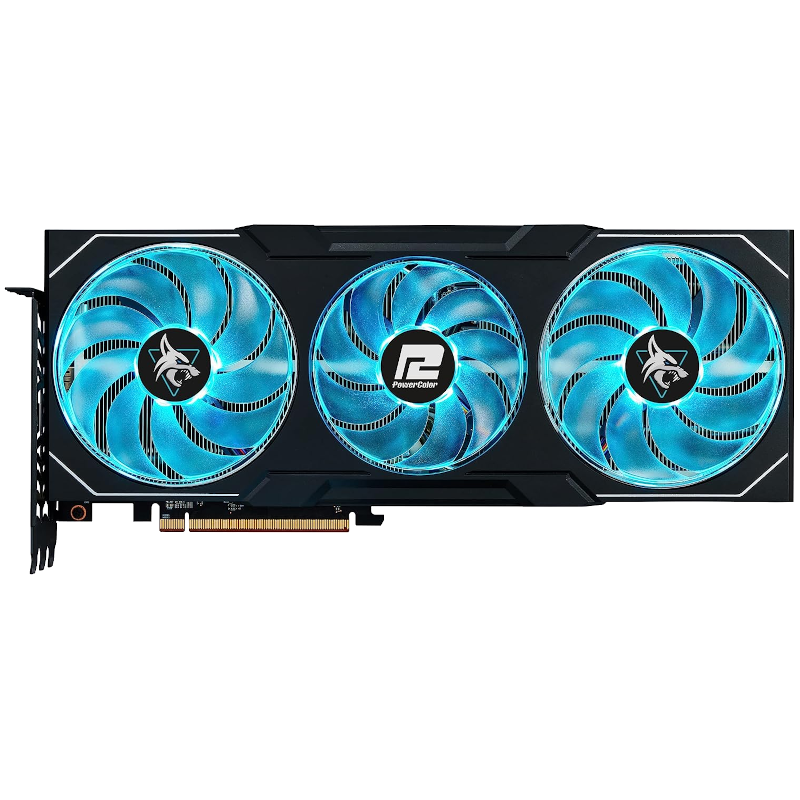 Source: PowerColor
PowerColor Hellhound AMD Radeon RX 7900 XT
Best for 1440p
For 1440p no-compromise performance
The PowerColor Radeon RX 7900 XT Hellhound edition has a seriously good heatsink, with three glowing blue fans keeping it cool. The copper plate also covers the VRAM, keeping the warmest parts of the GPU cool. Expect smooth gaming in Starfield at 1440p or 4K.
Pros
20GB of VRAM for texture performance
HDMI 2.1 and DisplayPort 2.1 outputs for future proofing
Huge heatsink with three fans to keep everything cool
Cons
On the large size so case compatibility might suffer
The AMD Radeon RX 7900 XT is a beastly graphics card, especially in this PowerColor Hellhound variant. It's got a huge 20GB of GDDR6 VRAM on a 320-bit memory interface, perfect for stuffing loads of game assets into. You also get 5,376 stream processors, It also boosts ut to 2.5GHz straight from the box, eking every bit of performance out of AMD's RDNA 3 architecture. As for outputs, you get three DisplayPort 2.1 and one HDMI 2.1 port, perfect for multi-monitor use going forward as DisplayPort 2.1 equipped monitors hit the market.
PowerColor has created a monstrous, 3-slot card here, with a thick heatsink and three fans, with the middle fan spinning in the opposite direction. The copper coldplate also covers the VRAM as well as the GPU core, which should make for better thermal control. This card will easily chew up 1080p or 1440p at ultra settings, before flicking on FSR upscaling for even more performance. It will nearly hit triple-digit averages in Starfield at 1440p with high settings, and over 60fps for 4K gamers at high. It won't quite make 60fps averages at Ultra at 4K, so the XTX version wins out for higher resolution gamers.
Still, it's the 1440p performance we're most concerned here, and will be run into the limitations of the game engine or your CPU before hitting the GPU's limitations. With FSR on, you should have enough graphical power to get close to the maximum frequency of high refresh-rate monitors, and FreeSync will make the overall experience smoother whatever the frame rate is at the time.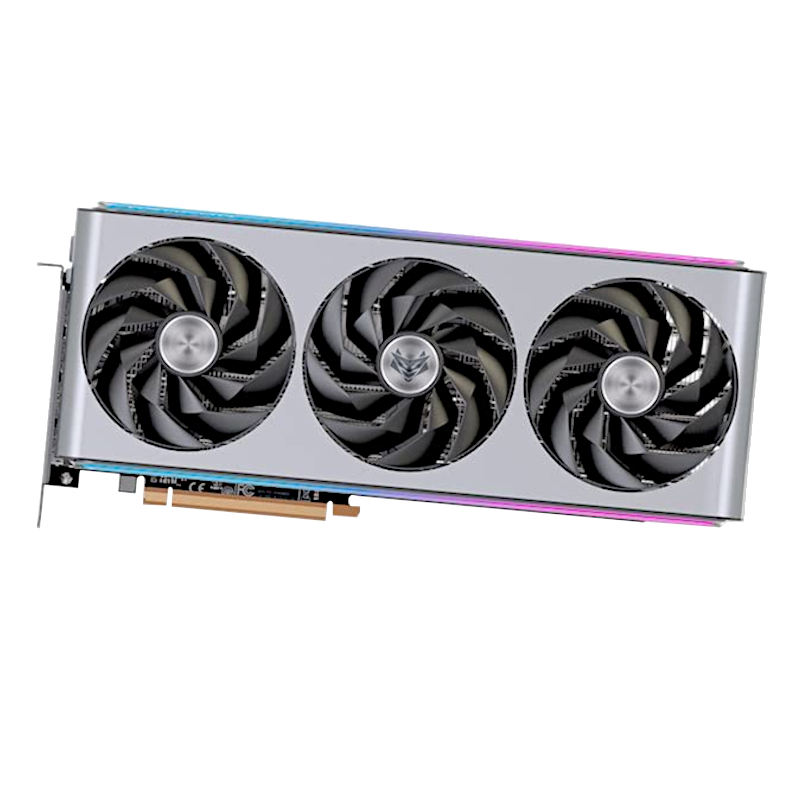 Source: Sapphire
Sapphire Nitro+ Radeon RX 7900 XTX
Best for 4K gaming
Tons of VRAM for 4K performance
$1030 $1080 Save $50
The 24GB of VRAM in the Sapphier Nitro+ Radeon RX 7900 XTX makes it perfect for 4K gaming, and that's exactly what it can do even with the demands of Starfield. Expect well over 60 fps averages at 4K, for sweet, smooth eye candy.
Pros
24GB of VRAM for 4K performance
Overbuilt heatsink with three fans
Stylish RGB strip
Cons
Incredibly thick at 3.5 slots
Bethesda partnered with AMD on Starfield, which is why it features AMD tech like FSR 2.0 upscaling and not rival technology like DLSS or XeSS. That means that the AMD Radeon RX 7900 XTX is the best option for 4K gaming, as it trades frame rates with the Nvidia GeForce RTX 4090 at 4K resolutions and costs substantially less. Even this upgraded Sapphire Nitro+ Radeon RX 7900 XTX is still hundreds of dollars cheaper than the RTX 4090, and is perfect for pumping out high frame rates in Starfield.
With its efficient 5nm architecture for the GPU cores, and a 6nm one for the memory modules, the RX 7900 XTX is power sipping while incredibly powerful. While the reference model boosts to 2.5GHz, this Sapphire-tweaked model vaults that to go all the way up to 2,680MHz. You also get 24GB of GDDR6 to play with, which is plenty for Starfield, or any texture-heavy game like the Call of Duty series.
The Sapphire Nitro+ is a huge graphics card by any metrics, with a 3.5 slot design due to its over-engineered heat sink and triple fan. It's 320mm in length so will have fewer clearance issues with the majority of cases, but the thickness will mean you won't be able to put anything in the second PCIe slot. It does have a nice addressable RGB strip on the side, which is very in keeping with some of the decoration on the in-game ships, and comes with a graphics card support to help the weight.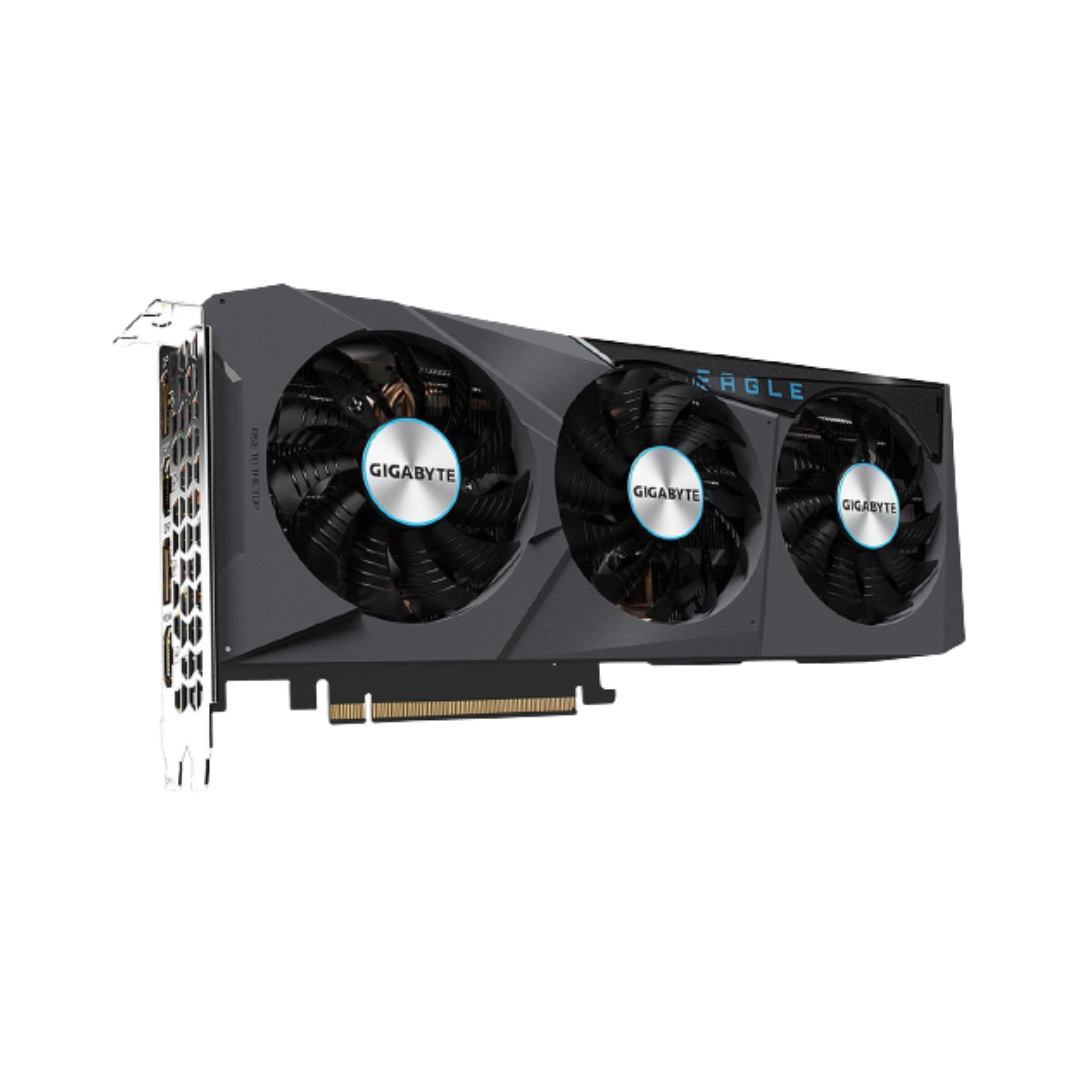 Source: Gigabyte
Gigabyte Eagle GeForce RTX 3070
Best of last-gen
Still capable of decent frame rates
$420 $700 Save $280
The Gigabyte Eagle GeForce RTX 3070 is still a fairly powerful graphics card after these years, even if it will need some in-game settings turning down to average 60fps in Starfield at 1080p.
Pros
Two HDMI 2.0 and two DisplayPort 1.4 outputs
Big heatsink with three quiet fans
Cons
8GB VRAM is on the low side for modern games
Needs two PCIe cables to power (8-pin and 6-pin)
According to Steam's October hardware survey, the Nvidia GeForce RTX 3070 and its AIB variants are the third most popular graphics card for Steam gamers, accounting for just over 5% of the total. While this card is from the last generation of Nvidia cards, it's clearly still popular, and was the last time you could get a midrange GPU for under $500. This particular Gigabyte Eagle GPU is $500 at MSRP, but sales often have it $70 or more off. That's not much more than the RTX 4060 Ti, and will likely outperform that card at 1080p or even 1440p.
With 5,888 CUDA cores, 46 ray tracing cores, 184 tensor cores, and 8GB of GDDR6 VRAM, this Gigabyte Eagle can soar at 1080p resolution in Starfield. If you want to turn graphical settings down, you'll likely get good enough performance at 1440p, too, as the game takes advantage of high texture compression to stay within 8GB of VRAM use most of the time. Gigabyte has put a large heatsink on this card with three fans pushing cool air over the fins, so it shouldn't have any thermal issues even at high loads.
And it's confirmed to work in Starfield at higher FPS than a GTX 1080 Ti, as one confirmed reviewer mentioned he bought this card to replace his older GPU specifically for this game. It might not have the longevity as some of the cards on this list but if a good discount comes up, or you don't mind previously-used hardware, the RTX 3070 could be a viable option even now.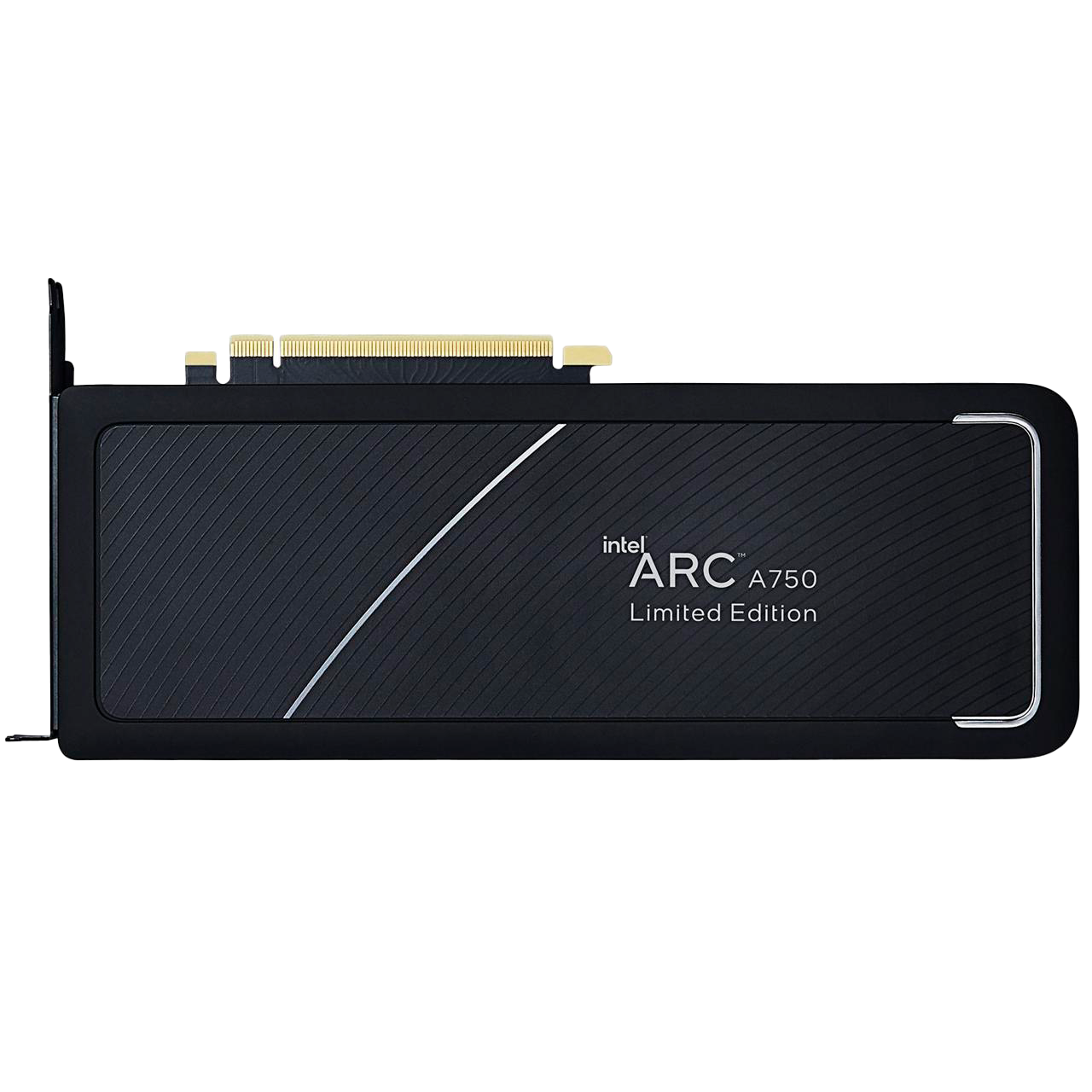 Intel Arc A750 Limited Edition
Best Intel card
For a third option
Intel's Arc A750 isn't the most powerful GPU around, but it is competitively priced, and the company is working hard on improving driver performance for Starfield, with a recent update making 1080p and 1440p playable at decent frame rates.
Pros
16GB of VRAM
DisplayPort 2.0 and HDMI 2.1 outputs
AV1 video encoding
Cons
Not officially supported by Bethesda
In the early access period of Starfield, owners of Intel Arc graphics cards had trouble even starting the game. Intel quickly whipped out three graphics driver updates in roughly one week, with the last of the trio promising "up to 117% uplift at 1080p with Ultra settings" and "up to 149% uplift at 1440p with High settings" in the game. What's more important is that Intel used the Arc A750 graphics card to check these claims, so we know that the game runs, and runs acceptably with this card.
Intel's entry to the discrete graphics card market hasn't been smooth, but the company is seemingly dedicated to improving things. For under $250, the Arc A750 is an affordable card for any budget system. It comes with 28 of the 32 Xe cores from the flagship A770, although with half the VRAM at 8GB. That's fine, budget cards aren't known for high performance. This is relatively comparable to an Nvidia RTX 3060, or an AMD RX 6650 XT, so you can expect smooth average 60fps performance at 1080p either on medium or low settings. Potentially you could get higher performance with a little modding, as there are mods to add Intel's XeSS upscaling to the game.
What you also get is a great graphics card for content creation, able to encode and decode AV1, DisplayPort 2.0 and HDMI 2.1 outputs, and the ability to overclock to close the gap on the flagship A770. The other tip we'll mention is that you want to make sure your motherboard supports Resizable BAR, as you need this feature for the best performance on the Arc A750.
What you need to know about GPU power for playing Starfield
Bethesda's latest role-playing game is an epic space opera in proportions, with over a thousand worlds to visit and explore. With procedurally-generated planet surfaces, you'll want a relatively powerful system including a good GPU to crunch the numbers. The best value graphics card of this generation, the Nvidia GeForce RTX 4070, is my recommendation as the powerful CUDA cores coupled with 12GB of VRAM will give smooth frame rates at 1440p, or possibly beyond with some in-game settings changes. While AMD did partner with Bethesda on this title, its graphics cards are either more expensive and more performant, or less performant and less expensive, so the RTX 4070 is a happy middle-ground.
There are several of the best budget graphics cards also on this list, including the Intel Arc A750, AMD Radeon RX 6700, and the Ti version of Asus' Dual GeForce RTX 4060. All of these are worth looking at if the $600 price tag of the RTX 4070 is a hyperspace jump too far.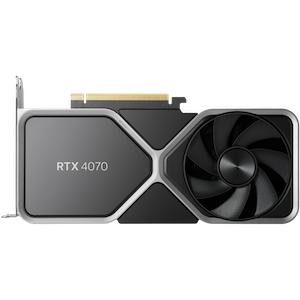 Image: Nvidia
Nvidia GeForce RTX 4070
Editor's Choice
The best value GPU right now
The Nvidia GeForce RTX 4070 is the best price to performance champ right now, and capable of an average 60 fps at 1440p in Starfield.
** (Disclaimer: This video content is intended for educational and informational purposes only) **