Got the new MacBook Pro? It's time to buy a suitable mouse to complete your setup.
The MacBook Pro M3 2023 is a powerhouse of technology that's designed for multitasking and efficiency. However, even the best laptops benefit from an external mouse, and these are the best mice. The right mouse will not only feel comfortable in your hand but also provide the precision and features you need for better productivity. Finding the perfect mouse may sound like a tricky task, but we've narrowed down the best options, each with its own distinctive appeal. Choose the one based on your personal preferences, or simply follow our recommendation at the end.



Logitech MX Master 3S for Mac


Editor's pick

The Logitech MX Master 3S for Mac is an exclusive mouse for Mac and iPad users. With an 8K DPI optical sensor, it offers precise tracking even on glass surfaces and operates with quieter clicks, reducing click noise by 90%. Plus, the Magspeed scrolling is 90% faster and 87% more precise than a conventional mouse. It also offers 3 hours of use at 1 minute of charge. Talk about exceptional value!




Apple Magic Mouse


Premium pick

$70 $79 Save
$9

If you are fond of Apple products, this one's for you. It's significantly more expensive than other options on the market, but you get a top-notch mouse without any compatibility issues and extensive functionality. It works on an optical sensor and the charge runs for over a month. One really cool thing about this mouse is the low weight of just 100 grams. Plus, Apple has extensively focused on the design too, giving this mouse a sleek and classy look.




Source: Satechi

Satechi Mouse for MacBook Pro


Best value

This mouse comes with a generous range of up to 32 feet and provides precise tracking with its optical sensors and 1200 DPI resolution. You'll be experiencing fast and accurate scrolling, even from long distances. The design is modern, yet ergonomic, bringing points for both design and comfort. Made of sleek aluminum, this mouse will definitely complement your workspace, and its slightly curved profile allows for a comfortable fit in your hand. You can choose from five stylish colors.




Source: Logitech

Logitech Pebble Wireless Mouse


Silent clicking

The Logitech Pebble Wireless Mouse is a fantastic option for the latest MacBook Pro! Its standout feature is 18-month battery life (single AA battery) which means there's no hassle of constantly charging your device (varies by usage). With silent clicking, the click noise is reduced by more than 90%, which brings a peaceful work environment. The best part? The mouse is priced low, and is offered in 7 different colors making it both stylish and practical.




Source: Logitech

Logitech Signature M650 Mouse


For large hands

$33 $40 Save
$7

This is a superb wireless mouse designed with several customizable aspects. It comes in multiple sizes, colors, and variations for right-handed or left-handed users. However, we specifically recommend it for someone with large hands as it has a comfortable and contoured shape, a soft thumb area, and rubber side grips for extended use. The mouse provides precision for documents and quick scrolling with the SmartWheel.




Source: Corsair

Corsair Scimitar Elite RGB Wireless MMO Gaming Mouse


Best for gaming

The Corsair Scimitar Elite is a top-tier choice for gaming enthusiasts. The unique point is the staggering 16 programmable buttons that grant you complete control over in-game actions and macros. Plus, there's an adjustable 12-button Key Slider that reduces gaming fatigue. So, no matter how big or small your hand is, this one will adjust accordingly. The ultra-fast technology provides a sub-1ms connection, while the 26,000 DPI optical sensor ensures pixel-perfect precision.




Source: seenda

seenda Ergonomic Mouse


Vertical design

This is a vertical mouse specifically designed to enhance ergonomics. It is a game-changer for those seeking comfort and versatility. You'll always have the perfect hand position that will reduce wrist and shoulder strain. What sets it apart is its multi-device connectivity, supporting up to 3 devices via Bluetooth 5.0, Bluetooth 3.0, and 2.4GHz wireless. With 9 buttons, including noiseless and noisy click options, it caters to both work and gaming needs.




Macally USB-C Mouse


Wired pick

For those seeking a reliable and budget-friendly mouse, this is a smart choice. The Macally mouse offers a straightforward solution for MacBook Pro M3 2023. You can tailor your cursor sensitivity with adjustable DPI settings, ranging from 800 to 2400. Moreover, it prioritizes comfort and ergonomics, making it an excellent alternative to the conventional Apple mice. The best part is that it's an affordable, wired option, and you'll enjoy the added benefits of a 2-year warranty and lifetime support.
Which mouse should you get for your MacBook?

The MacBook Pro M3 2023 is one of the latest MacBooks, and choosing the right mouse for it is crucial. With so many options, my vote goes with Logitech MX Master 3S since it offers an all-in-one functionality with multiple features. Reduced click-noise, 8K DPI optical sensor, and a rapid charging mechanism: These few aspects make it ideal for a Mac user who just wants seamless productivity, precision, and convenience. Plus, it also has app-specific customizations, multi-Mac workflow support, and eco-friendly design.
But then, one thing to keep in mind: You might be the one who prefers Apple products over anything. For you, the Magic Mouse by Apple is the perfect choice. The magic mouse was also included in our list of the best MacBook Pro accessories. Ultimately, if you are looking for something less expensive, go for the Satechi Mouse for MacBook Pro or the Macally USB-C wired mouse. While they don't cost much, there's no compromise on functionality.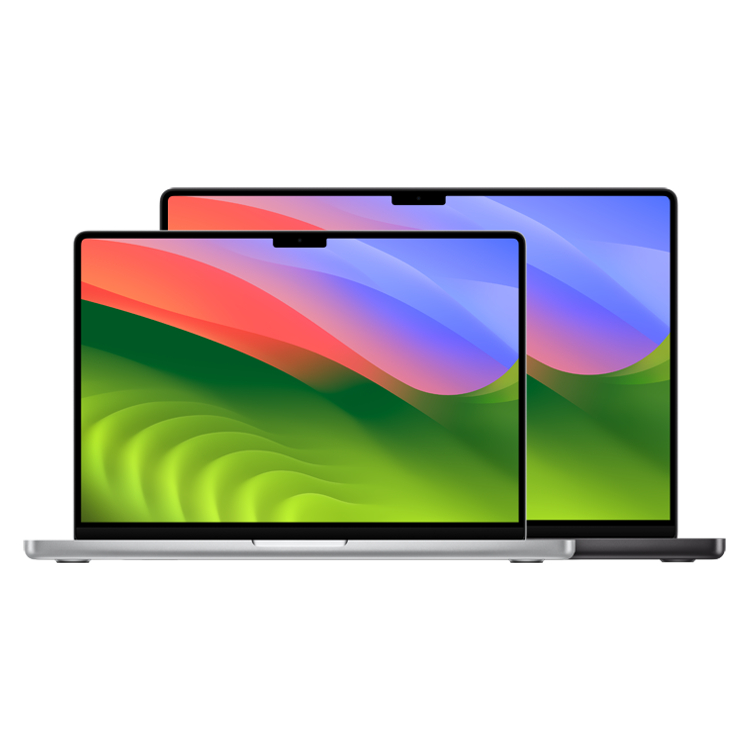 MacBook Pro (M3, 2023)

The new MacBook Pro offers Apple's M3, M3 Pro, and M3 Max chips in 14-inch and 16-inch designs. It features a 20% brighter display and an all-new Space Black finish option.
** (Disclaimer: This video content is intended for educational and informational purposes only) **