Looking for the best place to buy the Ayaneo 2? Mobile gaming hardware has improved by leaps and bounds in recent years, and these handheld gaming PCs are no longer a rare novelty. Valve's Steam Deck launched to much hype in 2022, but there are a number of Steam Deck alternatives out there like the Asus ROG Ally. Some, like the Ayaneo family, even pre-date Valve's creation. The Ayaneo 2 is pricey, to be sure, but if you're looking for a deal, read on to see where you can order this Ryzen-powered handheld PC and maybe save some cash.
Where to buy the Ayaneo 2
The Ayaneo 2 is positioned as a premium alternative to Valve's Steam Deck. It boasts a pretty impressive spec sheet, which is reflected in its $1,099 sticker price. That's for the base model featuring 16GB of RAM and 512GB of solid-state storage. You can upgrade to 32GB of memory, and storage options also include a 1TB or 2TB SSD. For a fully upgraded Ayaneo 2, you're looking at an MSRP of $1,499, and you can expect to pay a little more than that for the limited edition "B.Duck" and "RetroPower" colorways.
The Ayaneo 2 is currently available for purchase from the Ayaneo website and from Droix. Droix typically offers better pricing, so it's the best place to find a deal on the Ayaneo 2 right now. However, available colors and hardware configurations may be more limited.
.
AYANEO 2
$1050 $1099 Save $49
With its Ryzen 7 6800U CPU and discrete Radeon 680M GPU, the Ayaneo 2 is a beefy handheld gaming PC that outpaces the competition. It's not cheap, but if you're looking for a Steam Deck alternative that offers more muscle than Valve's machine, the Ayaneo 2 is a tough act to beat.
Why gamers will love the Ayaneo 2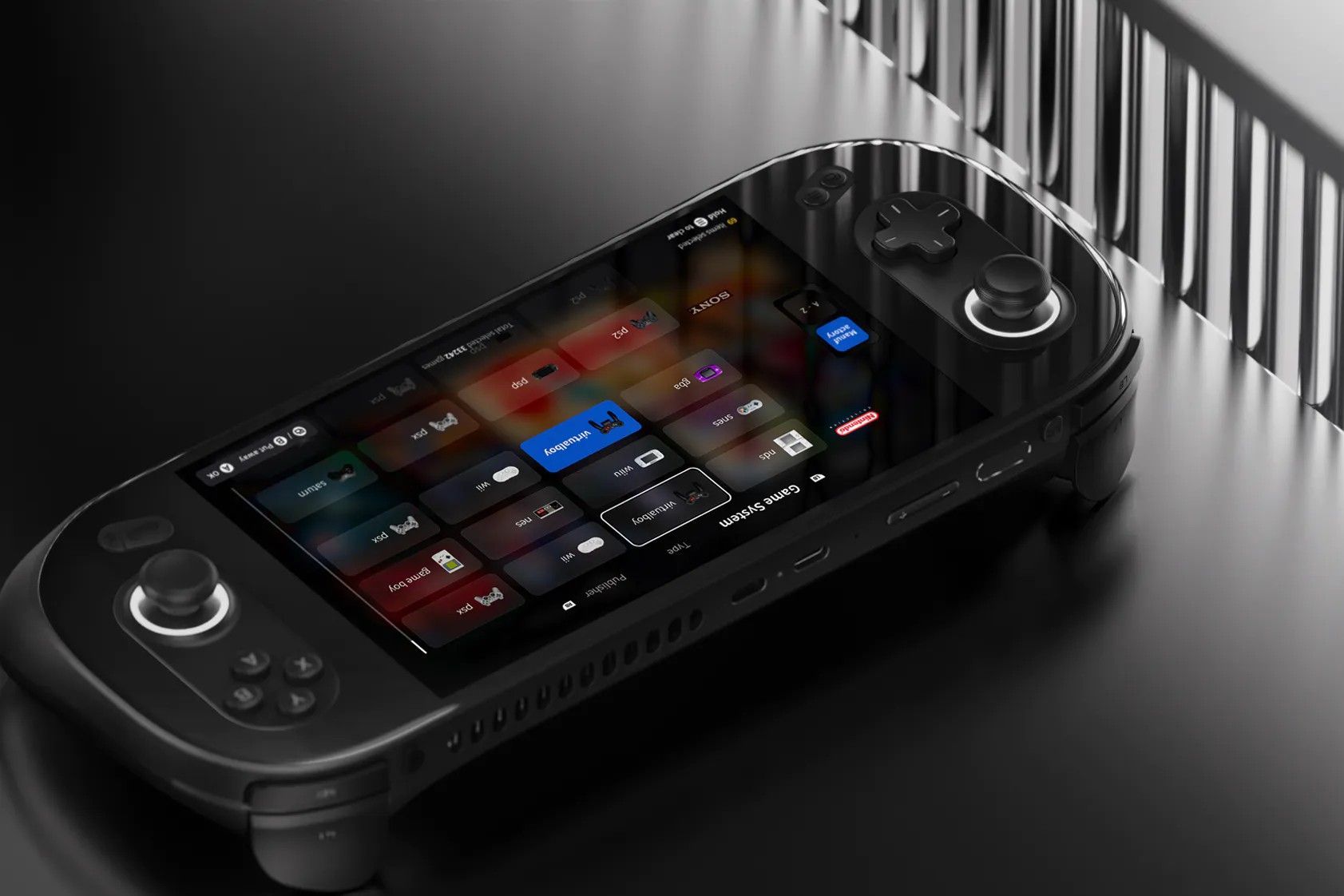 Source: Ayaneo
The Ayaneo 2 is a Ryzen-powered handheld gaming PC with a built-in 7-inch 1200p touch display. It runs on Windows 11, unlike many Steam Deck alternatives (and the Steam Deck itself), which typically run on variations of Linux or Android. The Ayaneo 2 packs some pretty solid hardware under the hood, too, even in its base configuration.
The CPU is a Ryzen 7 6800U from AMD's Zen 3+ line of chips. For graphics, the Ayaneo 2 uses a discrete Radeon 680M mobile GPU. For comparison, the Steam Deck features an AMD APU using Zen 2 architecture and integrated graphics. The Ayaneo 2's CPU and GPU are backed up by 16GB of RAM by default, although you can upgrade to 32GB. It also comes standard with a 512GB PCIe 4.0 SSD, which also compares favorably to the Steam Deck's default 64GB eMMC storage. If you need more room, 1TB and 2TB SSD options are also available.
For connectivity, the Ayaneo 2 offers Bluetooth 5.2 and Wi-Fi 6 wireless, along with a USB-C port. The control setup follows the standard dual analog layout, with two sticks, a D-pad, four primary face buttons, and dual shoulder buttons. There are no integrated trackpads like those on the Steam Deck, however, which is something to be aware of if you enjoy genres such as real-time strategy games.
The Ayaneo 2 is one of the most powerful handheld gaming PCs on the market thanks to its Ryzen 7 CPU and Radeon GPU. The discrete GPU is not something you often see on these devices, and that alone makes it worth considering. It's not cheap, but if you're in the market for a premium handheld Windows gaming PC with more muscle than the Steam Deck, there's a lot to like about the Ayaneo 2 for those willing to fork over the cash.
** (Disclaimer: This video content is intended for educational and informational purposes only) **