Most gamers don't think of a MacBook when they imagine a gaming laptop. PC gaming has historically been mostly relegated to the realm of Windows, but that changed when Apple released its M1 system-on-a-chip in 2020, and the new 2023 MacBook Pro M3 only makes things more interesting. These M-series SoCs combine CPU and GPU cores on a single chip and offer impressive processing capabilities, not only for computing tasks but also for graphical work, opening up the possibility of MacBooks becoming viable gaming machines.
Since then, Apple has upgraded its chips every year, and the MacBook Pro M3 lineup just landed at the "Scary Fast" event in October. Even in its base configuration, the new M3 chip packs 8 GPU cores and has improved graphical capabilities over its last-gen counterpart. Let's take a closer look at exactly what that means, what Mac users can expect from Apple's newest chips, and whether the 2023 MacBook Pro M3 is a good choice for running games.
Can the MacBook Pro M3 run games?
Almost any computer can run games, as all it needs to do so is the ability to run software and render graphics. Even a basic laptop with an integrated graphics processor can accomplish this. The real question is how well can a laptop like the MacBook Pro M3 run games, and to answer that, we have to take a closer look at Apple's new chip.
The 2023 MacBook Pro M3 comes in two sizes, 14 and 16 inches, and offers three different chip configurations: the base M3, the M3 Pro, and the M3 Max. The M3 chips are an incremental improvement over the last-gen M2, and Apple tweaked the core architecture. The base M3 CPU has 4 performance and 4 efficiency cores, the same as the M2. The M3 Pro now has 6 performance and 6 efficiency cores, in contrast to the M2 Pro's 8 performance and 4 efficiency cores. For the M3 Max, Apple increased the performance cores to 12, with 4 performance cores making for a total of 16 cores.
As you can see, there are some changes from the M2 chips, especially with the M3 Max having four more cores than the M2 Max. However, arguably the biggest upgrade Apple made to its new chips is the GPU. The new M3 GPUs now support accelerated ray tracing, which we first saw on the A17 Pro chip inside the iPhone 15 Pro and Pro Max. A new feature called Dynamic Caching allocates RAM usage in real-time, ensuring that the M3 chip is tying up only the amount of memory required by any process. That means that no memory bandwidth is held in reserve by the system, freeing up the MacBook's RAM to do its thing. That's important for gaming.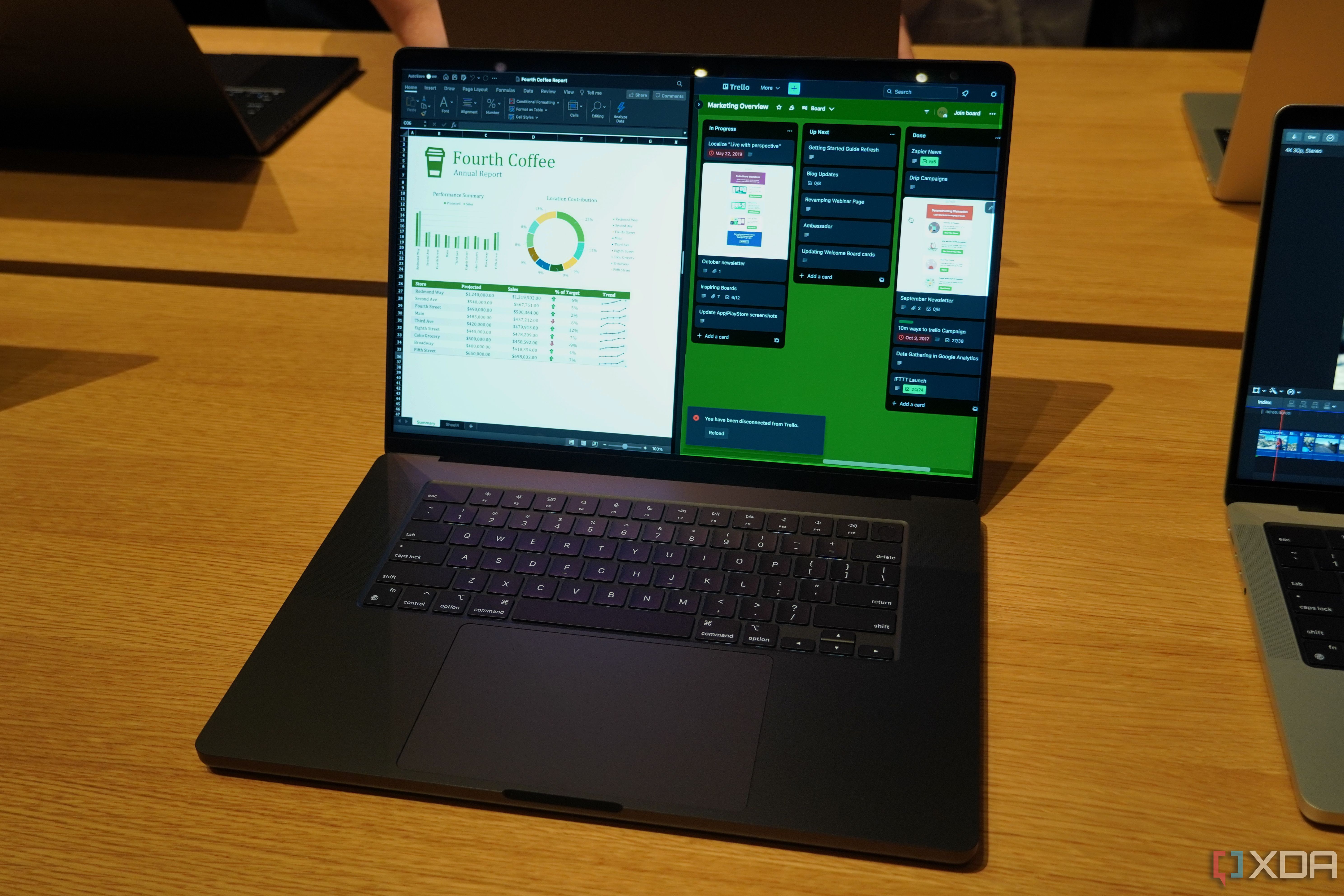 To get an idea of what users can actually expect: Apple states that the M3 chips are up to 65% faster than the original M1 processors in GPU performance. That's a pretty major upgrade and makes it clear that Apple is placing more weight on the GPU capabilities of its laptops, which have historically been aimed at professionals and creative types. Content creators will certainly appreciate the improved graphical horsepower of the MacBook Pro M3 for things like 3D modeling and video rendering. So, too, will gamers.
But every gamer knows there's more to gaming than the computer's guts. The display is also an important part of the experience. The 2023 MacBook Pro M3 is available with either a 14.2-inch 3024×1964 display or a 16.2-inch 3456×2234 display. Both are Liquid Retina XDR panels with a 16:10 aspect ratio, smooth 120Hz refresh rate, and impressive brightness (500 nits for SDR and 1600 peak brightness for HDR content). We don't think gamers will be disappointed with either one. This is no surprise, as Apple has excelled in display technologies for quite some time, and its MacBooks typically feature pretty great screens.
Is the 2023 MacBook Pro M3 a good choice for gaming?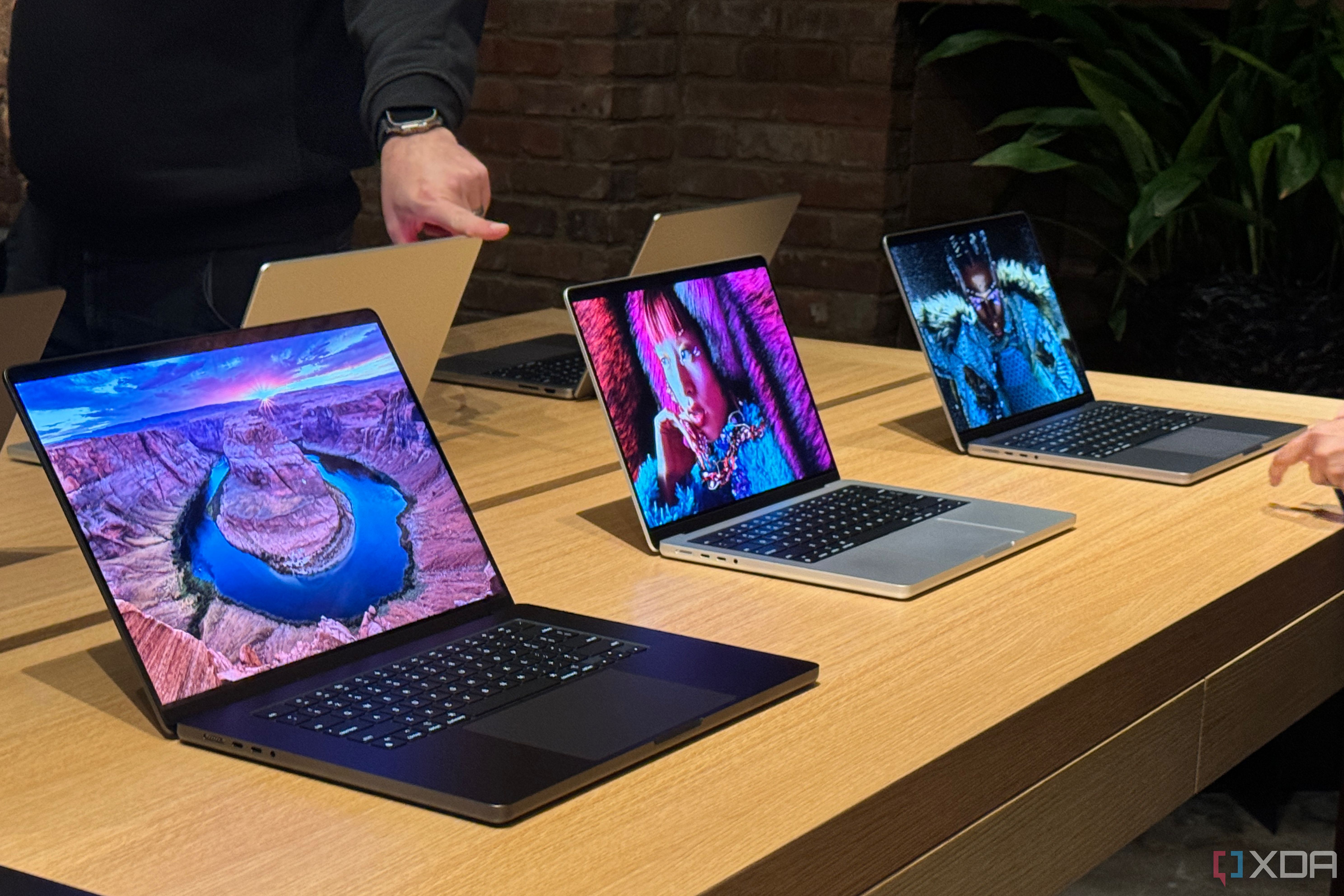 The 2023 MacBook Pro M3 certainly can handle gaming. But is it a great choice for gaming? That's a different question, and our answer is: probably not. As capable as the M3 chips are, a proper discrete GPU (even a mobile one) is still preferable to integrated graphics. The bigger concern is simple compatibility and game support. Most PC games are still designed and optimized to run on the Windows operating system, not macOS. On the other hand, Apple's commitment to its M-series SoCs, not to mention the seemingly endless march of mobile hardware advancements, might just be the impetus needed to change that.
For right now, considering how much these Apple laptops cost, you're still better off investing in a higher-end Windows gaming laptop if playing video games is your primary concern. However, creators and dedicated macOS fans who also enjoy some gaming on the side should be more than happy with what the new MacBook Pro M3 has to offer.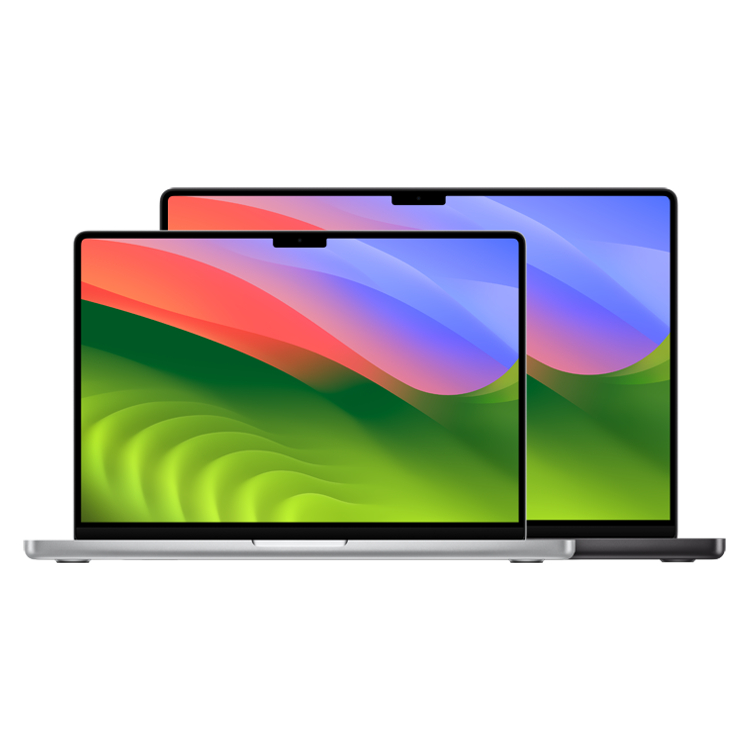 MacBook Pro (M3, 2023)
The new MacBook Pro offers Apple's M3, M3 Pro, and M3 Max chips in 14-inch and 16-inch designs. It features a 20% brighter display and an all-new Space Black finish option.
** (Disclaimer: This video content is intended for educational and informational purposes only) **