The MacBook Pro (M3, 2023) is arguably Apple's best Mac to date. It offers macOS Sonoma, the capable M3-series chips, and two size options. Expectedly, this laptop costs a premium, as it's an investment that should last you for many years. So, this begs the question: Is the MacBook Pro (M3, 2023)'s memory upgradeable, or are customers limited to one configuration? The short answer is "no."
What is memory, anyway?
Before we delve deeper into the MacBook Pro (M3, 2023)'s memory upgradeability, let's look into the memory's importance on a computer. The memory of a MacBook Pro primarily consists of RAM and storage. The former affects the number of tasks and processes you can run simultaneously, while the latter dictates the size of files you can locally store on your computer. So more RAM can contribute to a faster, smoother performance, while a higher storage capacity enables you to store larger offline files.
Memory options on the MacBook Pro (M3, 2023)
When buying a new MacBook Pro (M3, 2023), you can pick between different memory configurations. The base model has 8GB of RAM, and you can go for 16GB, 18GB, 24GB, 36GB, 48GB, 64GB, 96GB, or 128GB instead. Similarly, the base model offers 512GB of SSD, but you can opt for 1TB, 2TB, 4TB, or 8TB. So, does this mean that memory is actually upgradeable on the MacBook Pro (M3, 2023)?
What you need to know about memory upgradeability
The latest MacBook Pro models don't have user-accessible memory. This means you can upgrade the configuration of the machine during the shopping process. Once you've picked a variant, however, you'll be limited to the RAM and storage capacities it offers. You won't be able to upgrade your machine later on, neither on your own, nor at an Apple Store. So when buying a MacBook Pro (M3, 2023), make sure you opt for RAM and SSD capacities that are enough to last you the entire machine's lifetime.
But … I've already bought a MacBook Pro
If you've already bought a MacBook Pro (M3, 2023) and realized you need more memory, then there are some workarounds:
Return it to the Apple Store and buy a higher-end model if the returning period hasn't elapsed. Said period is usually 14 days since the original purchase date.
Sell it and buy a higher-end model. Though, considering used machines with open boxes sell for less, you may lose a lot of money in the process.
Rely on cloud storage and computing solutions as an alternative to upgrading the machine itself. You can also use external storage accessories if you don't want to depend on cloud services.
It really is a shame that Apple doesn't permit users to upgrade the memory on their MacBook Pro (M3, 2023) machines following the initial purchase. That's why before buying a Mac, make sure you're opting for enough memory, and aim higher if you're not sure about your needs.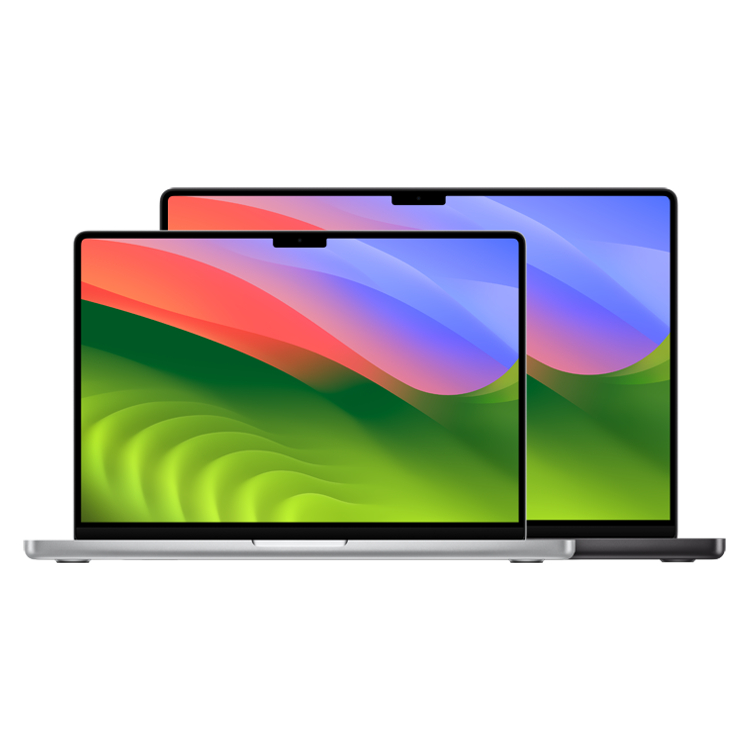 MacBook Pro (M3, 2023)
The new MacBook Pro offers Apple's M3, M3 Pro, and M3 Max chips in 14-inch and 16-inch designs. It features a 20% brighter display and an all-new Space Black finish option.
** (Disclaimer: This video content is intended for educational and informational purposes only) **