Qualcomm just held its annual Snapdragon Technology Summit, and once again, it has a new premium laptop processor that it says will blow our socks off. The one key difference is that with the Snapdragon X Elite and its custom Oryon cores, it just might live up to those claims. While the firm announced an array of hardware partners, one new software partner is Blackmagic Design, which is bringing DaVinci Resolve to Windows on Arm.
DaVinci Resolve for Windows on Arm is a huge deal
If you've ever used a Windows on Arm laptop, you've probably never wished for better video editing software. Maybe you wanted something better for editing photos, but video editing isn't something that crossed your mind. The power just wasn't there.
In fact, just a few years ago, if you asked anyone at Qualcomm about any ambitions to go beyond ultrabook competitors and into the space that competes with Intel's H-series, they'd say they weren't interested. That wasn't in the company's wheelhouse.
This is different. Laptops that use the Snapdragon X Elite won't be geared toward hardcore gamers, but they will definitely be aimed at video editors. Showing DaVinci Resolve front and center like this is a clear indication that the goal is performance, as if all the slides and comparisons weren't enough.
Qualcomm has a bad track record here
Every year at Snapdragon Summit when it's time for Qualcomm to talk up its Windows laptop plans, it always has new software partners to show. Unfortunately, it doesn't have a good track record here.
At Snapdragon Summit in 2018, alongside the announcement of the Snapdragon 8cx, Qualcomm and Gameloft announced that Asphalt 9: Legends was going to run natively on Arm PCs. Nearly five years later, it's pretty safe to say that that's not going to happen.
In November 2019 when Microsoft announced the Surface Pro X, Adobe was there to announce Fresco running on Arm PCs, and it made a commitment to bring its entire Creative Cloud suite to the platform. It took years, but Adobe eventually delivered Fresco, along with Photoshop and Lightroom.
At Snapdragon Summit 2022, Adobe once again took the stage to reaffirm its commitment to Windows on Arm. There's been no progress with the rest of the CC suite since, although the company did fix a years-old bug in Photoshop that totally broke the app if you tried to open more than one image at once (yes, that was a real bug).
Let's hope that DaVinci Resolve isn't vaporware
It's fair to say that sometimes, the things that don't work stand out in our memories more than the things that do work. There are lots of apps that have been announced at Snapdragon Summit that Windows on Arm users take for granted, such as Firefox and Zoom. And while Edge wasn't a Snapdragon Summit announcement, Chromium was.
Other platform wins include Visual Studio, an IDE that will surely make use of the additional power that comes with the Snapdragon X Elite.
The problem is just that we're getting to a point where we have to question the validity of claims made about Windows on Arm. For example, if you ask someone what happened to Asphalt 9 or Adobe CC, they'll usually shrug their shoulders and say that they can't comment on a project that's not their own. You can chase down Gameloft and Adobe for that.
The same goes for questions about apps that are still MIA, such as Google Chrome. We've heard the same thing for years, which is that Qualcomm wants the hardware to get so good that you won't even notice the emulation.
The messaging is also that if you want Chrome, we should go ask Google, but I disagree. There's a partnership to be had there, like Qualcomm has in other verticals.
We have every reason to believe that DaVinci Resolve for Arm is legit. I spoke to Dave Lebolt from Blackmagic Design, and I can tell how enthusiastic he is about the project. I've also been told by representatives at Qualcomm that the firm has been an engaging partner.
The vibe at Snapdragon Summit is positive
Personally, I think that this has been the best Snapdragon Summit in years, possibly ever. Instead of highlighting a smartphone chipset that's marginally faster than its predecessors and offers a handful of incremental improvements, there's a product that's fresh and new, which has the potential to disrupt the whole laptop industry.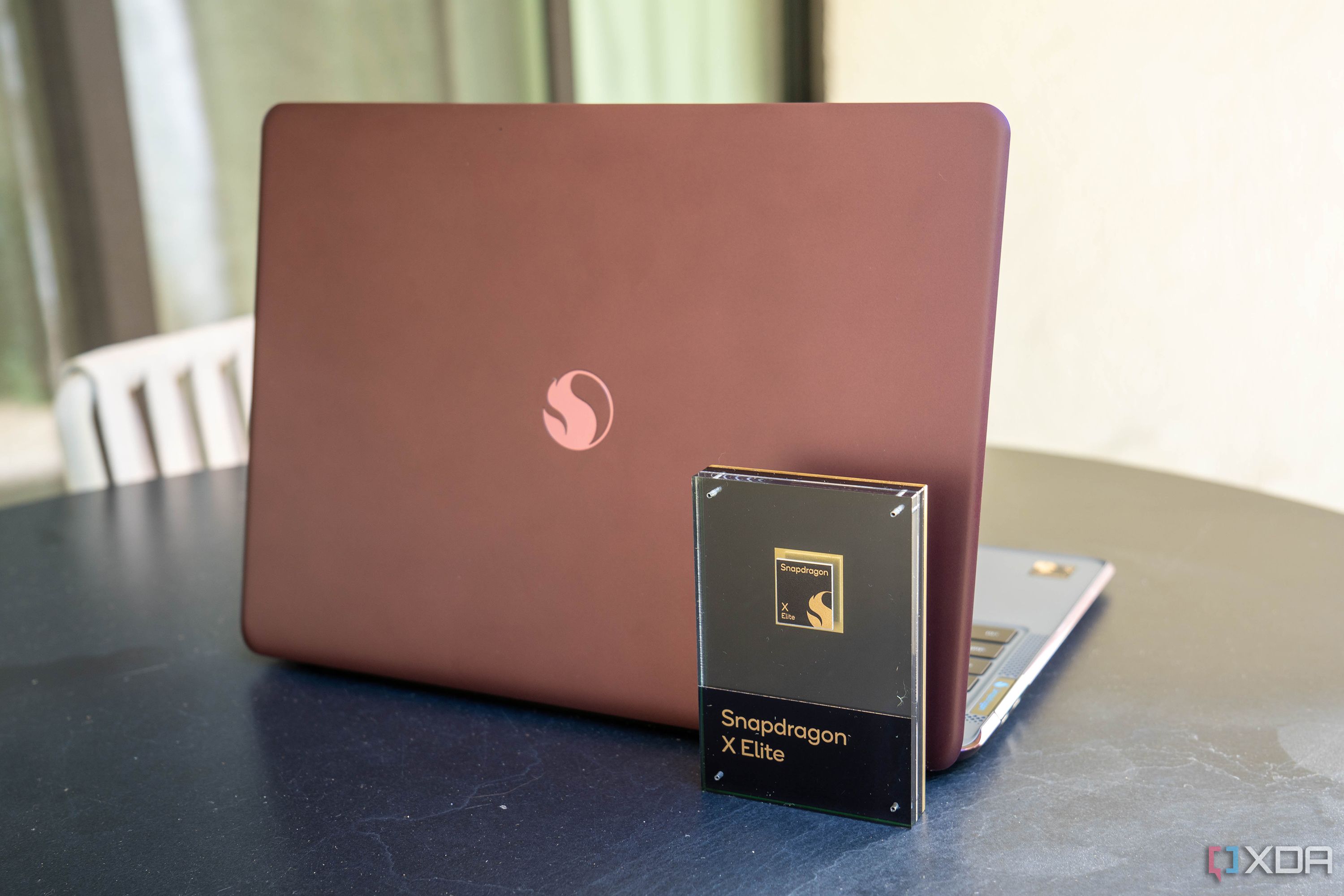 However, the important thing here is that Qualcomm has to get it right this time. It can't afford to fall short on promises, or for apps like DaVinci Resolve to not ship. We're rapidly reaching a point where if the things Qualcomm promises doesn't come to fruition, it will be tough to believe future such promises.
It's clear the Windows on Arm isn't a second priority to anyone here though. The Snapdragon X Elite is the clear headliner of the show, so no matter what happens in 2024, it's definitely Qualcomm's top priority.
** (Disclaimer: This video content is intended for educational and informational purposes only) **