Dell Latitude 5430 Chromebook

The Dell Latitude 5430 Chromebook delivers a 16:10 aspect ratio display on a 14-inch touchscreen. It also comes in a 2-in-1 model and offers a 12th-generation Intel U-series processor. 

Pros

16:10 aspect ratio
LTE support
Good battery life

Cons

Have to pay to upgrade to bigger battery
Need Chrome Enterprise Upgrade to get most out of business features

Source: Dell

Dell Latitude 5440

$1419 $2182 Save $763

The Dell Latitude 5440 has upgraded 13th-generation Intel CPus in either the P- or U-series. It also offers 5G connectivity and your choice of a touch or non-touch panel. You can also upgrade to Nvidia MX graphics.

Pros

13th-generation Intel CPUs
5G connectivity
Backlit keyboard

Cons

16:9 aspect ratio
Only one battery option
Dell is known for making great laptops, especially ones that you can use for work. You'll find great business laptops by Dell up and down their Latitude lineup, giving you plenty to choose from. But one area Dell had been lacking in was coming up with one of the better Chromebook laptops out there. That is, until it released the Dell Latitude 5430 Chromebook earlier this year. The 5430 Chromebook is not only one of the best Dell Chromebooks but one of the top ones on the market. Whether you're a ChromeOS fan or you prefer Windows, there are options in the Latitude lineup that you're sure to love. The Dell Latitude 5440 is a similar computer to the 5430 Chromebook. So, which one is better for you? We'll lay that out here and give you the breakdowns of both to help you choose.
Dell Latitude 5430 Chromebook vs 5440: Price, specs, and availability
The Dell Latitude 5430 Chromebook is available at Dell's website and CDW but it is not available at other major retailers yet. You can't find it at Amazon or Best Buy. It starts at just shy of $1,500, but there are massive discounts at Dell right now. You can get the base configuration for $959 right now. The 5440 is available at Amazon as well as at Dell. You can snag one at Amazon for just over $1,000 or find massive discounts on different configurations at Dell.
These are some of the best laptops because you can configure them how you like. The 5430 Chromebook base model starts with an Intel Core i3-1251U CPU, a non-touch display and a keyboard that isn't backlit. You'll get 8GB RAM and 256GB of SSD storage. You can upgrade the CPU and opt for five different types of displays, including a 2-in-1 option. With other configurations, you can upgrade RAM and storage. The 5440's base model starts with the 13th Gen Intel i5-1335U processor, a non-touch 1920×1080 display, a backlit keyboard, 16GB RAM, and 256GB of SSD storage.
Dell Latitude 5430 Chromebook

Operating System

ChromeOS

CPU

Up to 12th-generation Intel Core i7-1255U

Storage

Up to 512 GB PCIe NVMe Gen4 x4 SSD

Battery

Up to 64Wh battery

Display (Size, Resolution)

14-inch FHD+ 1920 x 1200 resolution, 60Hz, touch or non touch, or QHD+ 1560 x 1600 resolution 90Hz

Camera

720p or 1080p

Speakers

Stereo speakers with Waves MaxxAudio, 2 W x 2 = 4 W total

Ports

2 x Thunderbolt, 1 x USB 3.2 Gen 1 port with PowerShare 1 x Universal audio port 1 x HDMI 1.4b port 1 x SD 3.0 card slot 1 x microSIM card slot (for clamshell models)

Network

Intel Wi-Fi 6E 1675 (AX211) 2×2 Bluetooth 5.2 Qualcomm Snapdragon X12 LTE

Dimension

2-in-1: 12.36×9.15×0.64 inches Clamshell: 12.26×9.15×0.64 inches

Weight

3.68 pounds (2-in-1); 3.34 pounds (clamshell)

Price

Starting at $1,473

<!––>

Dell Latitude 5440

Operating System

Windows 11

CPU

Up to 13th-gen Intel Core i7 U-series or P-series vPro

Storage

Up to 1TB M.2 PCIe NVMe Class 35

Battery

42Wh or 54Wh three-cell battery

Display (Size, Resolution)

14-inch FHD (1920×1080) IPS, 250 or 400 nits or 14-inch FHD (1920×1080) touch, 300 nits

Camera

Up to FHD+IR camera with proximity sensor

Speakers

Two

Ports

2x Type-C Thunderbolt 4, 2x USB-A 3.2 Gen1, 1x HDMI 2.0, audio jack, RJ45

Network

1GbE Ethernet, Intel Wi-Fi 6E AX211, 2×2, 802.11ax, Bluetooth, optional 4G LTE or 5G module

Dimension

12.65 x 8.35 x 0.75 inches (321.4 x 212 x 19.1 mm)

Weight

3.06 pounds (1.39kg)

Price

Starting at $1,100

<!––>
Dell Latitude 5430 Chromebook vs 5440: Design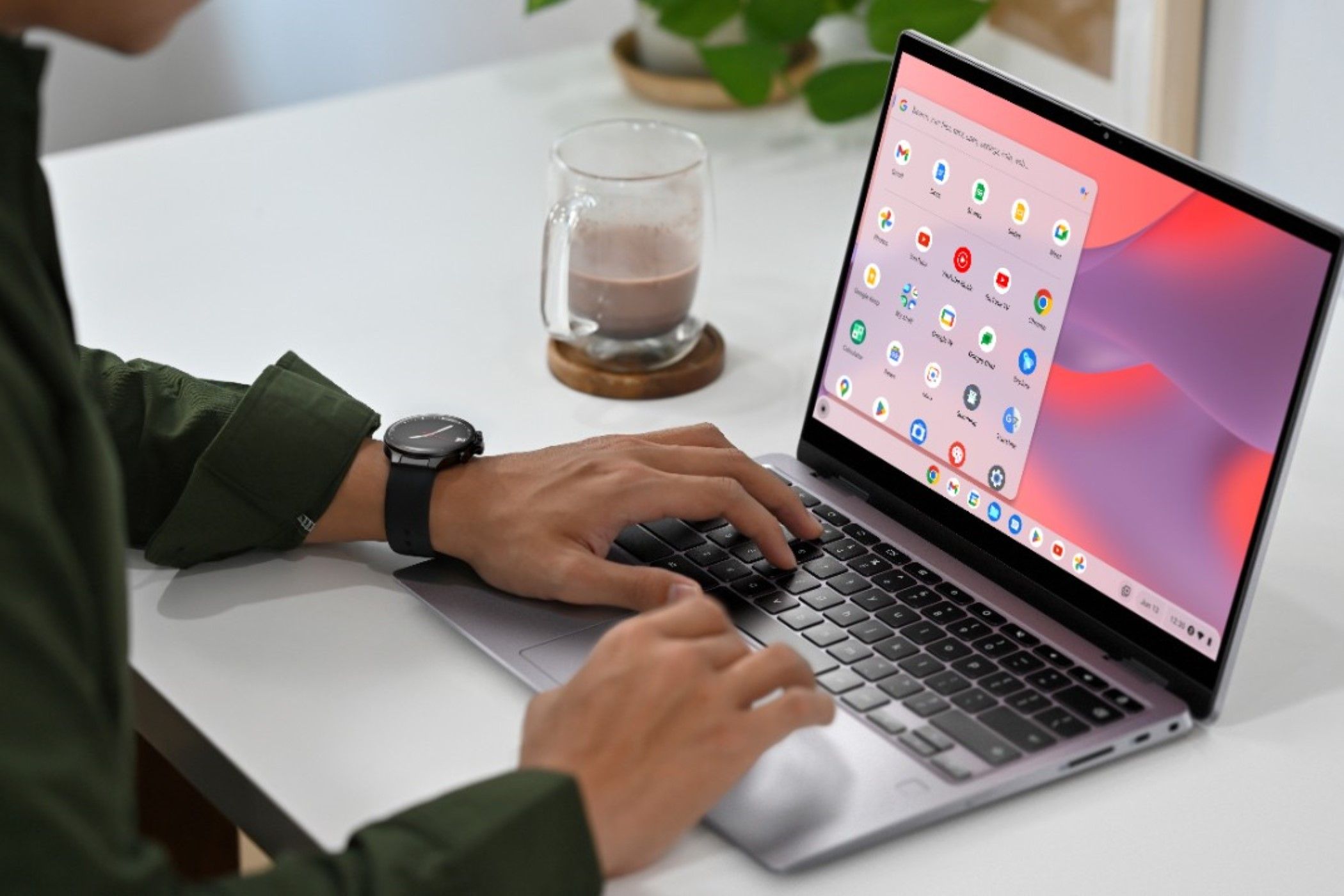 In terms of weight, the 5430 Chromebook is a little bit heavier than the 5440. The 2-in-1 option is 3.68 pounds and the clamshell is 3.34 pounds, compared to the 3.06 pounds of the 5440. But half a pound shouldn't make too much of a difference if you're toting it back and forth for work.
If you're looking at ports, the 5430 Chromebook offers two Thunderbolt ports, a USB-A 3.2 Gen 1 port with PowerShare, a Universal audio port, an HDMI 1.4b port, an SD card slot, and a microSD card reader for the clamshell. The 5440 has the same options but one more USB-A port, an HDMI 2.0 port, and an Ethernet port.
Both offer you the ability to connect without the need for Wi-Fi. The 5430 Chromebook can be configured to have LTE and the 5440 can come with 4G LTE or 5G. This gives you the ability to not have to worry about whether you have Wi-Fi or not. The 5440's upgraded services will cost you more, but it can give you better peace of mind. Of course, they both offer Wi-Fi 6E connection and Bluetooth connectivity.
As we stated above, the base model for the Chromebook comes without a backlit keyboard while you're always going to have a backlit keyboard with the 5440.
Dell Latitude 5430 Chromebook vs 5440: Display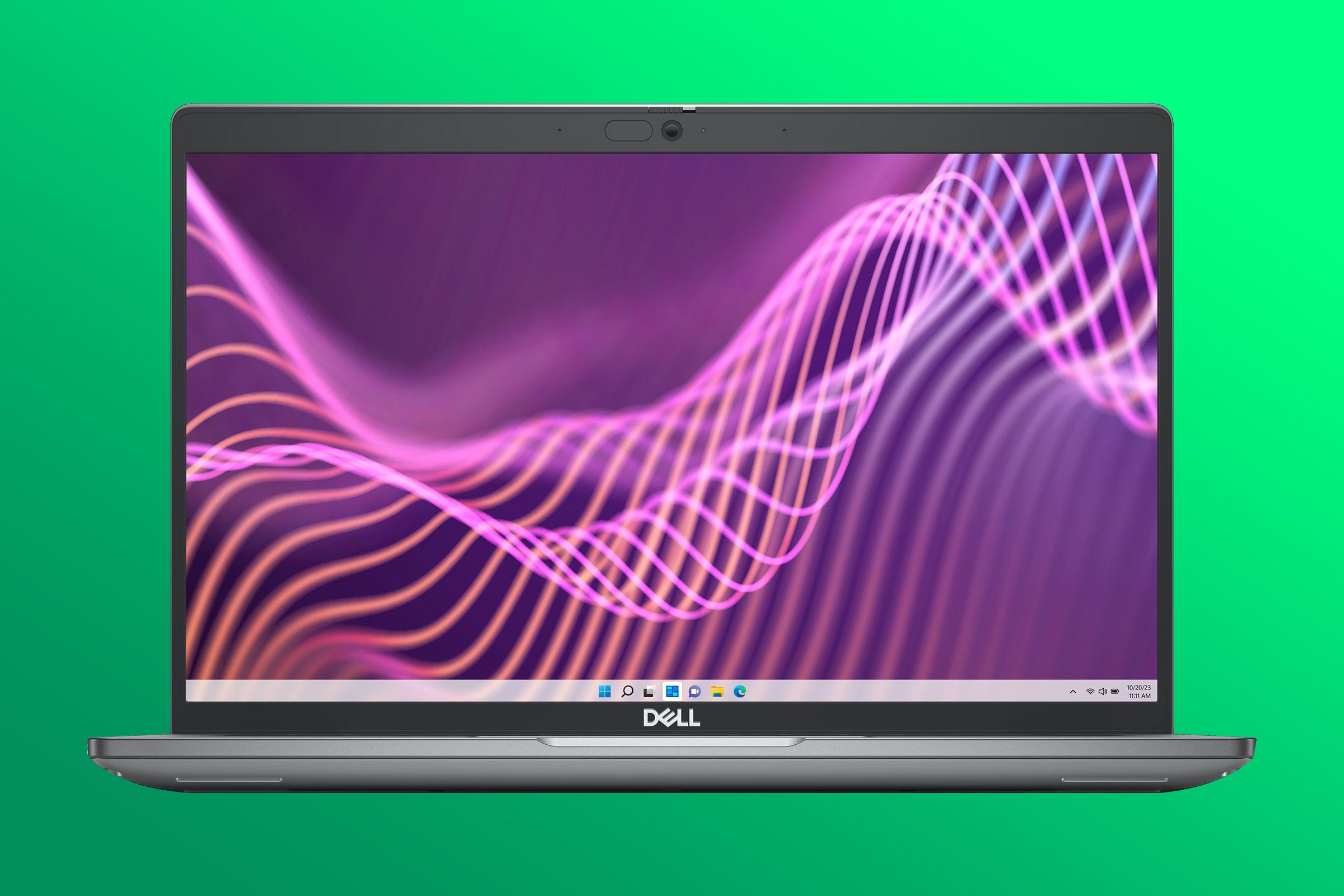 Both laptops offer you a 14-inch display, but the big advantage that the 5430 Chromebook has over the 5440 is in aspect ratio. You'll get a 16:10 display in all five display options that you can choose from. That gives you more screen to enjoy. You can pick from five different Full HD displays, with ones that offer non-touch displays, touch displays, and more. There's even a QHD+ non-touch display configuration that delivers a 2500×1600 resolution and a smooth 90Hz refresh rate. But that one is not available yet. Most of them offer a 1920×1200 resolution with a 60Hz refresh rate. As we mentioned, you can choose a 2-in-1 display option.
The 5440 also offers five display choices but all of them offer 16:9 display ratios. Each one has a 1920×1080 display with a 60Hz refresh rate. But you can choose configurations that best suit your needs, including three non-touch displays and two touch displays. One of the options offers 250 nits of brightness and one has 400 nits. One of the touch displays has an anti-glare coating with 300 nits of brightness. The different display options and configurations affect your options for 4G and 5G support.
The 5440 has better webcam options, as they come with FHD infrared cameras or one with ComfortView+, which controls blue light. The 5430 has options for HD cameras or FHD cameras, depending on the configuration. You can choose between ones that offer WLAN connectivity or WWAN and WLAN connectivity for both lines.
Dell Latitude 5430 Chromebook vs. 5440: Performance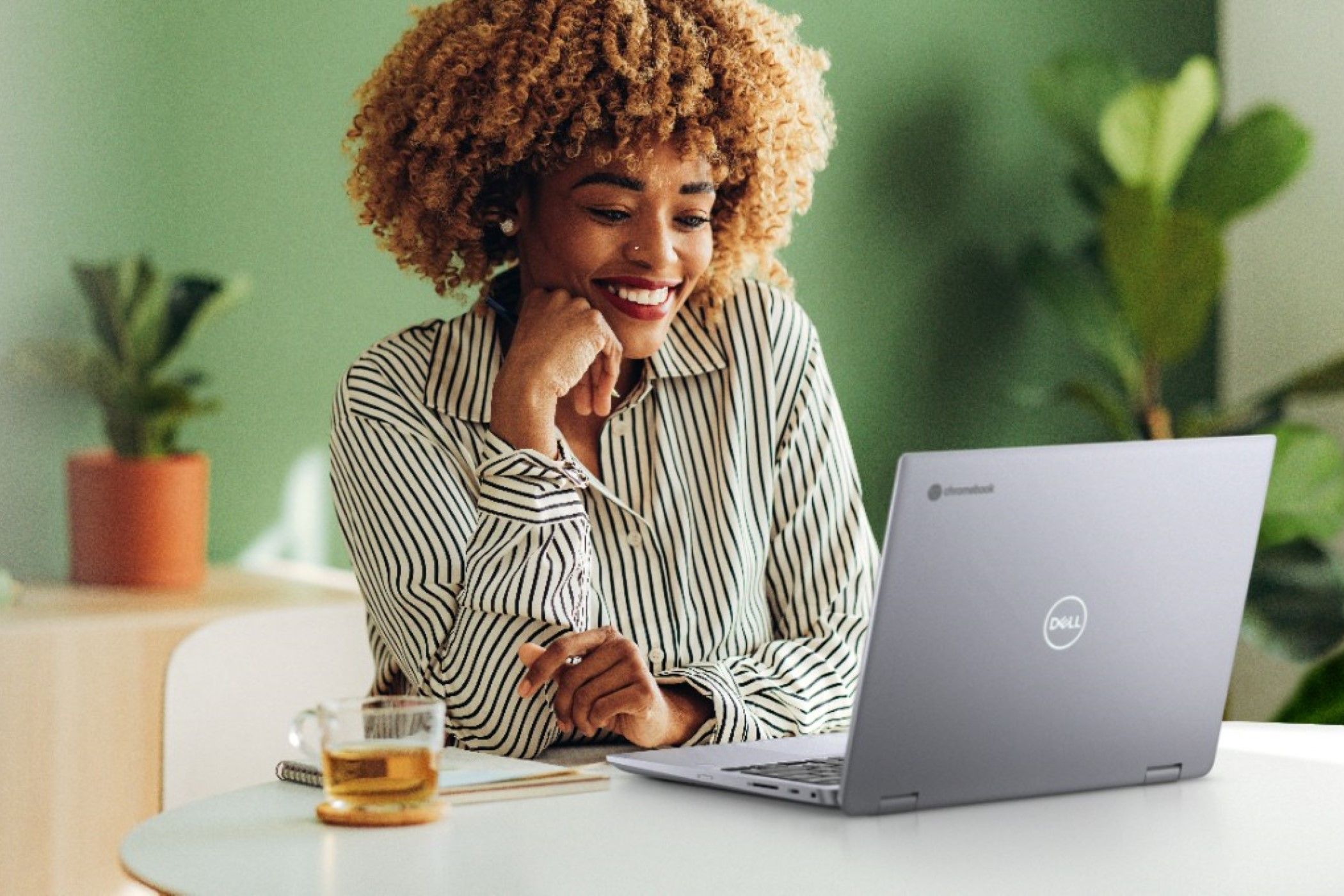 Source: Latitude
The 5440 has updated processors, as they feature 13th-generation Intel CPUs compared to 12th-generation ones for the 5430 Chromebook. That being said, the 5430 Chromebook does offer four strong U-series processors that are 15W. The base model has an i3-1215U CPU with six cores and eight threads. The next option up is an i5-1235U processor with 10 cores and 12 threads. After that, you can choose an i5-1245U CPU or an i7-1255U CPU, both with similar core and thread counts. The i7 is the fastest with a processing speed of 3.50GHz to 4.70GHz. The rest run between 3.30GHz to 4.40GHz.
The 5440 allows you to pick either a 13th-generation P-series or U-series CPU. The P-series offers 28W processors, meaning more power. You can choose an i5-1335U CPU with 10 cores and 12 threads or an i7-1355U CPU with 10 cores and 12 threads. The i5 runs up to 4.60GHz and the i7 runs up to 5.00GHz. The other option is an i7-1370P CPU with 14 cores and 20 threads that runs up to 5.20GHz. You'll pay extra for the better processor, but it will take care of tasks faster for you.
For memory and storage, you can choose either 8GB or 16GB of DDR5 for the Latitude 5430 Chromebook and either 256GB or 512GB of storage. The 5440 gives you more options, as depending on the series of processor you get, you'll either get DDR4 or DDR5 memory. You can choose 8GB, 16GB, 32GB, or 64GB for memory and up to 1TB of storage. You can get away with 8GB if you're using it lightly.
In terms of operating system, the Chromebook utilizes ChromeOS but you can upgrade to Chrome Enterprise. That will allow you to manage your devices using the Google Admin Console. It will also let you power Windows apps with the help of Parallels for ChromeOS. The 5440 can run on Windows 11 Pro, 10 Pro, or Linux. It truly is personal preference when it comes to which OS you prefer. ChromeOS has a built-in virus protection system, so it's more secure. It also offers you the ability to download apps from the Google Play Store. If you have an Android phone, you'll find that operating a Chromebook is incredibly similar to using it. It also requires minimal hardware support. Windows has an easier interface to navigate, as the accessibility of ChromeOS can be challenging to master. Windows, coincidentally, has a better Android phone integration and is easier to put into tablet mode.
The 5430 Chromebook has Intel Iris Xe integrated graphics, which you can also get in the 5440. But if you choose the P-series processor on the Latitude 5440, you also have the option to upgrade to Nvidia GeForce MX550 graphics. You'll enjoy better graphics as well as the ability to do more photo editing with that. It's worth the upgrade if you're going to be using your computer for more photo-centric tasks.
Dell Latitude 5430 Chromebook vs. 5440: Battery Life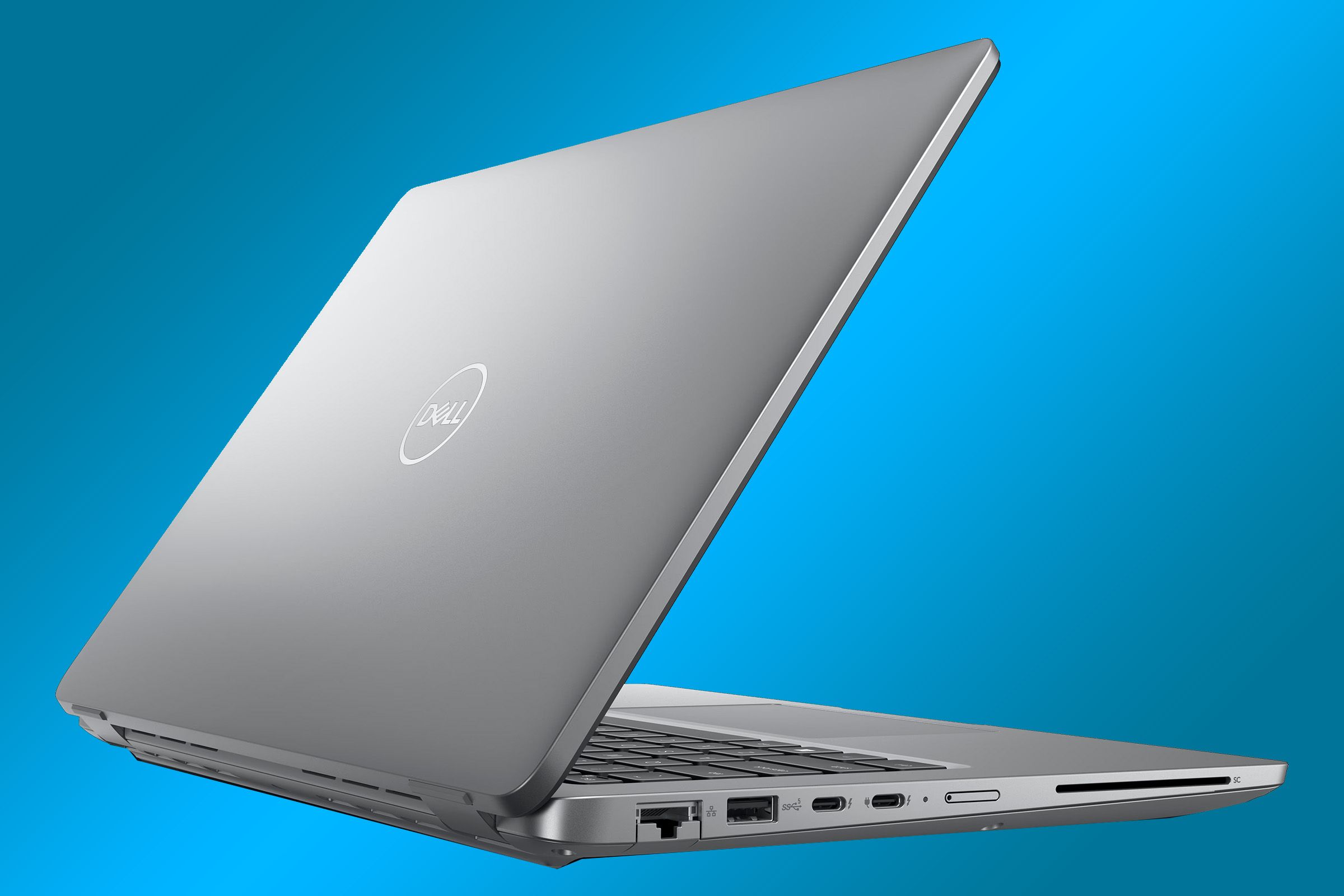 If battery life is something you're worried about, the 5430 Chromebook gives you options to take that worry into consideration. You can pick a 4-cell 54Wh battery or a 4-cell 64Wh one for only a little more. ChromeOS isn't as resource intensive as other operating systems, so a 54Wh should be able to get you a full day of work if you adjust the brightness levels.
The 5440 only comes with one option, a 3-cell 54Wh battery. The ExpressCharge feature analyzes how much battery you have left and charges your laptop more efficiently. There are other features that can help extend battery life, but the batteries likely won't last as long as the 4-cell ones from the Chromebook. That being said, this isn't a bad battery to have. The P-series processor is also a power-hungry processor, limiting the battery life even more.
Dell Latitude 5430 Chromebook vs 5440: Which is right for you?
It all honestly depends on what features you're looking for. These aren't very different laptops. If you like ChromeOS, then you should opt for the Chromebook. If you are a Windows person, you should opt for the 5440. We'd give the edge to the 5440 because of better processor and storage options. You can also customize it more to your liking. The ability to get 4G or 5G connectivity is also a big plus for remote work. You also have the ability to upgrade the graphics.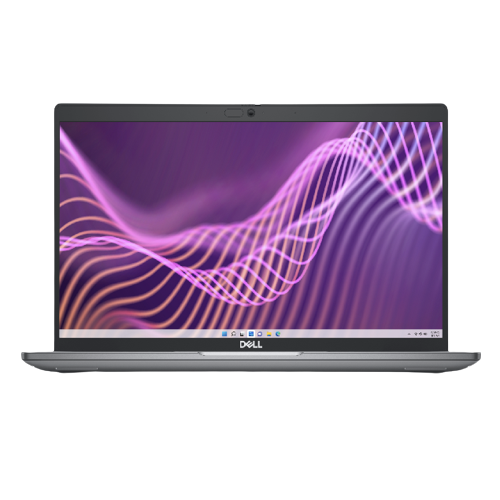 Source: Dell
Dell Latitude 5440
Top pick
$1419 $2182 Save $763
The Dell Latitude 5440 has a lot of configurations, 13th-generation Intel Core CPUs, and has multiple options for memory and storage.
The 5430 Chromebook is a good Chromebook that offers LTE connectivity and a 16:10 aspect ratio. The battery life is very good and you can opt for a QHD+ display if you're looking for a sharper picture. The 12th-generation Intel CPUs will run your programs efficiently.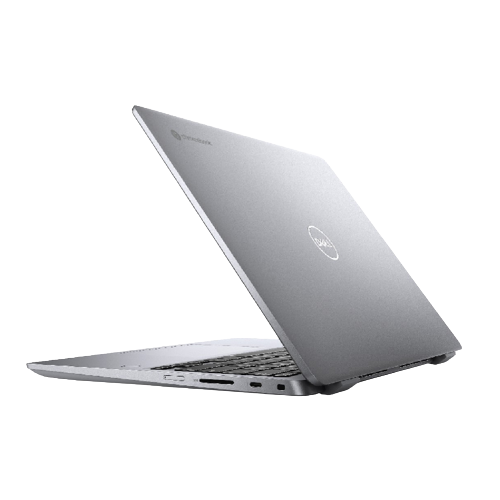 Dell Latitude 5430 Chromebook
Great Chromebook
This newer Chromebook from Dell has a 14-inch, 16:10 aspect ratio display and a solid 4-cell battery. You can also choose a 2-in-1 option or opt for LTE with a clamshell configuration.


** (Disclaimer: This video content is intended for educational and informational purposes only) **