When you're investing in the best CPUs that exist, or even just the best CPUs for gaming, you'd expect them to come with the thermal paste pre-applied. Not only is the process of applying thermal paste to a CPU a proper chore for a beginner, but not having a thermal paste can prevent you from building your brand-new PC. Fortunately, if your processor comes bundled with a stock cooler, you can skip the purchasing a thermal paste separately as it comes pre-applied to CPU coolers. But the reliability of this thermal paste leaves something to be desired.
Is pre-applied thermal paste good?
While it's a bummer that CPUs don't have a thermal paste pre-applied, the good thing is that even if you don't purchase a CPU that comes with a bundled cooler, chances are that the aftermarket cooler you purchase will have paste included in a small tube or directly applied to it. So unless you're planning to use your old CPU cooler on a brand-new CPU that doesn't have a bundled cooler, you're good to go, but only for a short time.
That's because these pre-applied thermal pastes don't even come close to the best thermal pastes. Their only purpose is to act as a backup paste in case you forget to purchase a better paste, and even then, they won't last very long. Ideally, you should remove the pre-applied paste and replace it with a high-end aftermarket thermal paste. But if you plan to go with the stock paste, make sure to replace it before it dries up and starts affecting the performance of your PC.
Most high-end CPUs don't come with a stock cooler, and, by extension, a pre-applied thermal paste, because neither of these can effectively cool these chips. For a beefy processor, you'll need an equally beefy cooler, preferably a water-cooling solution, aided by a premium thermal paste to prevent your chip from thermal throttling.
Which Intel and AMD CPUs come with stock coolers?
If you're short on budget and absolutely want a processor that comes with a stock cooler and pre-applied thermal paste, then mid-tier processors on both Team Red and Blue should be your picks. On Intel's side, the processors without the "K" suffix (K, KS, KF) come with the Laminar RM1 fan heatsink. For example, Core i7-13700, i7-13700F, i5-13500, i5-13400, i5-13400F, i3-13100, and i3-13100F, all have this stock cooler packed with them.
With Team Red, stock coolers are only included with non-X chips. With the latest 7000 series CPUs, you get a Wraith Prism with Ryzen 9 7900 and 7 7700, and a Wraith Stealth with Ryzen 5 7600. In the 5000 series, a Wraith Stealth is only included with Ryzen 5 5600G, 5600X, and Ryzen 7 5700. Admittedly, these stock coolers do a very shoddy job of dissipating heat, but they're more than enough if you plan on using your PC for light tasks like browsing and watching movies. For overclocking and long gaming sessions, a more reliable cooler becomes a necessity.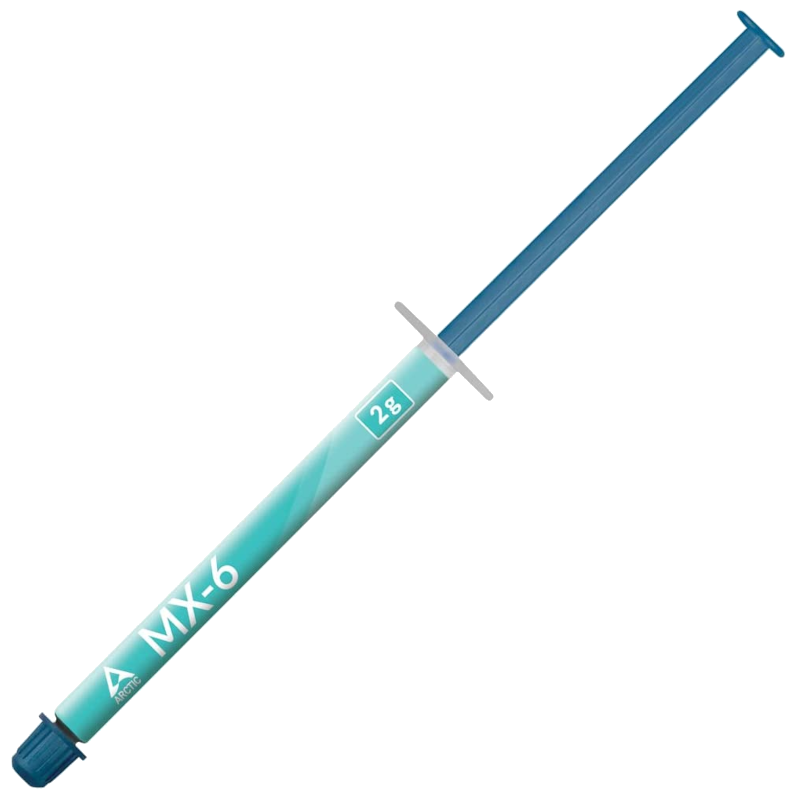 Source: Arctic
Arctic MX-6
Sub-zero temperatures
Keep your processor cool and chilly with the Arctic MX-6 thermal paste, one of the best-performing pastes you can buy right now.
** (Disclaimer: This video content is intended for educational and informational purposes only) **