It's time to rethink how you've been cleaning your floors, and Eureka's latest 2-in-1 robot vacuum/mop is here to help. Today, Scott Sun, CTO of Eureka Vacuum, unveiled a riveting video introducing the company's innovative concept: the Eureka J20. Dual-functioning robot vacuums aren't anything new, but the J20's ability to continuously clean its own mop while cleaning your floors is.
Think of the most annoying spills: tacky jam, dried-on ketchup. None of these stand a chance against the Eureka J20.
RollRenew mopping system
Eureka's latest technology, the RollRenew mopping system, redefines cleanly mopped floors and sets the J20 apart with its ability to clean itself while it cleans your floors. The unique cycling belt-mop design and integrated dual water tank system work together to continuously rinse the mop and remove dirty water for the freshest clean that you can get.
The RollRenew Mopping System works by spraying the mop with fresh water from five nozzles, after which the scraper squeezes out the dirty water into the onboard 250ml wastewater tank – so that once the mop passes over your dirty floors, its surface comes back as clean as when it started.
With this new technology, regular mopping jobs come out cleaner, and major spills can be easily handled without paper towels or rags. Plus, with 8000pa of suction power and 20N of high pressure, the J20 can scrub the most stubborn stains, and its innovative Scrubroller ensures that no residue is left behind.
Watch the new RollRenew technology in action
All-in-one docking station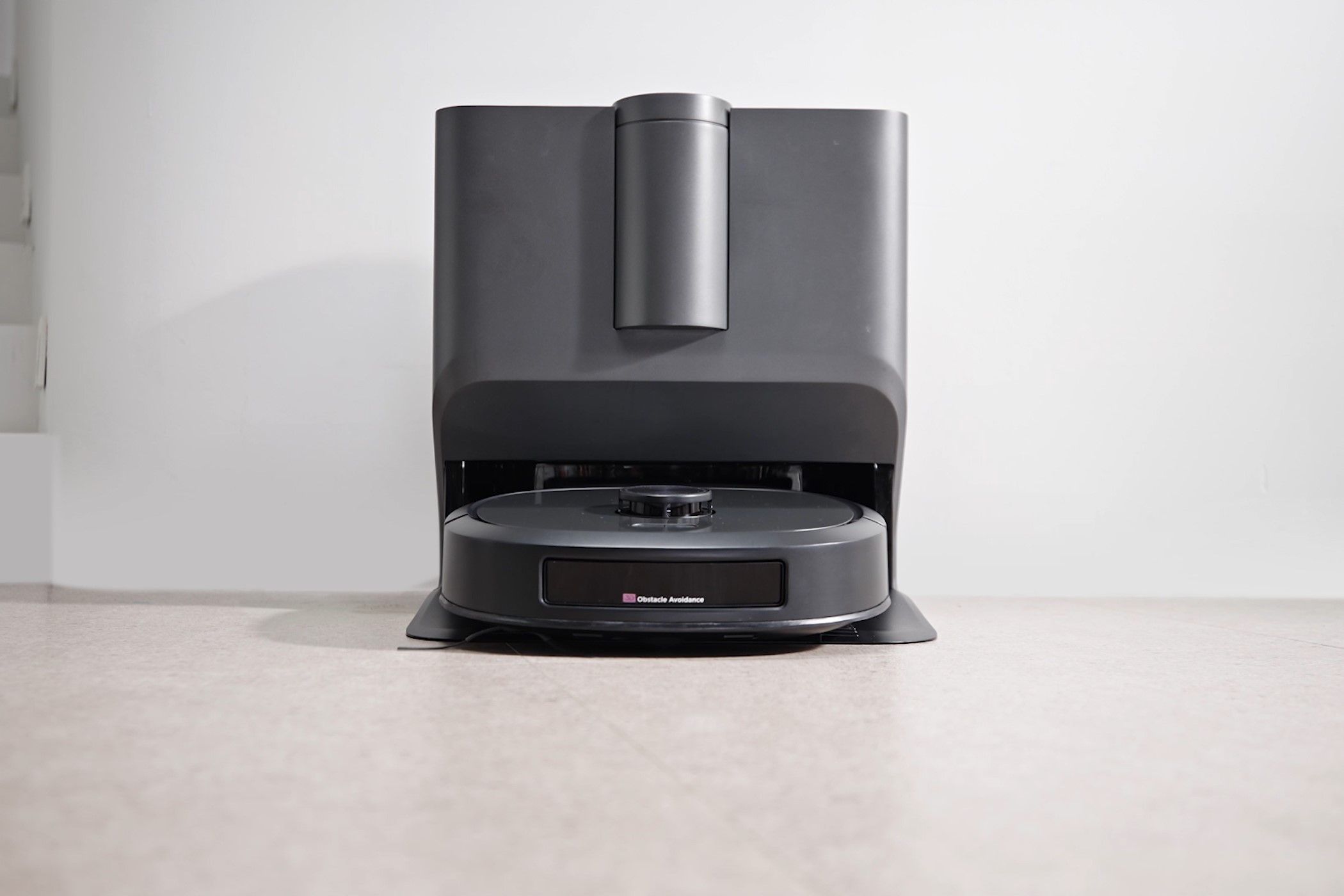 Source: Eureka
If you're going to invest in a robot vacuum, you may as well get one that can do virtually everything for you. The Eureka J20's all-in-one docking station is just as smart as the robot vacuum itself, for the most hands-off operation you could ask for.
Once the robot vacuum docks, the base rinses and scrubs the mop, removing all dirt and debris. From there, it empties its dirty water reservoir and self-dries with 45°C warm air to prevent odors and combat mold growth. Just as it does with its water tank, the J20 self-empties its dust tank after vacuuming, capturing fine particles and pet hair effectively, and holding dust for up to 75 days.
The J20's docking station will also replenish the robot's clean water tank and automatically add detergent to the cleaning water for the proper ratio every time.
Other things you'd expect from Eureka
The J20 is equipped with all the high-tech features that you see in Eureka's other premium robot vacuums:
AdvancedAI 3D obstacle avoidance technology and LIDAR navigation
Powerful 8000pa suction with three levels of suction, plus automatic suction boosting on carpets
Up to 180 minutes of continuous operation
Ultrasonic carpet detection
Threshold crossing of 2cm
Customized app and voice control
Stay tuned for the CES 2024 tech event, when Eureka will officially debut the J20.
This is a sponsored post. The product choices and opinions expressed in this article are from the sponsor and do not reflect the editorial direction of XDA Developers or its staff.
** (Disclaimer: This video content is intended for educational and informational purposes only) **