It's time to head back to school and all the fun and new experiences. As always, your bright minds would be brimming with big ideas to create a new tune, an innovative app, or a new theory that starts a revolution. Yes, you have all the potential to make bigger impacts that matter. To power your ideas, Dell is back with its cool back to school deals on the latest and best computing gear, with whopping discounts of up to $500 off!
So, if you've had your sights set on a Dell Inspiron laptop, Dell desktop, 2-In-1 laptop, or even the premium XPS laptop or desktop, this is the best time to grab them. You'll find some new laptop and desktop models too.
Gamer alert! Even select models from the head-turning Dell Alienware range can be yours at deals you wouldn't want to miss.
So get set for school to do more and better than ever before. The Dell Back to School sale is live now and will be through September 7, 2023. But don't wait as these top Dell products are in limited quantity! You wouldn't get your fave Dell gear to be gone before you can get your hands on it.
Dell Inspiron laptops
You will enjoy the freedom and flexibility the Inspiron laptops offer. Your fingers will fly while meeting project deadlines on the comfortable keyboard with roomy keycaps and the spacious touchpad below. Combined with the quiet and responsive performance of the Intel and AMD processors, Dell Inspiron laptops will prove to be your reliable companions in school.
Plus, the brilliant FHD display with the sleek three-side narrow borders will keep you glued to all the work and fun.
You can choose from five Inspiron 15 laptops: Inspiron 15 laptop with the 11ᵗʰ Gen Intel Core i3-1115G4 processor; Inspiron 15 laptop with 11ᵗʰ Gen Intel Core i5-1135G7 processor with UHD graphics; Inspiron 15 laptop with 11th Gen Intel iCore i5-1135G7 processor with Intel Xe graphics; the Inspiron 15 with AMD Ryzen 7 5500U 6-core, 12-thread mobile processor with Radeon graphics; and the Inspiron 15 laptop with 12th Gen Intel Core i7-1255U processor.
If you must have the latest tech to inspire and power you, choose the new Inspiron 16 Plus laptop with the 13th Gen Intel® Core™ i7-13700H processor. Or go for the Inspiron 16 laptop with the powerful 13th Gen Intel Core i7-1360P processor.
If you are an AMD fan, there's a new Inspiron 16 laptop with AMD Ryzen 7730U processor with AMD Radeon graphics and 16G memory.
And if you like using a tablet as you make your way around school, you can opt for the handy and compact Inspiron 14 2-in-1 laptop with the 13th Gen Intel iCore i7-1355U processor. Sporting Dolby Atmos spatial audio speakers and a beautiful 14-inch display, you'll love the realistic entertainment experience of this stunning laptop designed for mobility.
Dell Inspiron desktops
When you are driven to do more, choose a Dell desktop built to do more. With more memory, more ports, and more power of Intel 13th Gen processors, Dell desktops will handle anything you throw at them, from heavy editing to graphic designing.
Dell desktops are perfect if you like a stable workspace with all that matters within easy reach. And if you're looking for powerful performance for a tighter space and budget, you can't go wrong with the Inspiron Small Desktop powered by the 13th Gen Intel Core i5-13100 processor.
Alienware gaming laptops
As a gamer to the core, you know nothing beats an Alienware gaming laptop in speed, responsiveness, and performance packed in a legendary head-turning design. With Alienware, you get the freedom to game harder and longer.
Whether you're challenging school buddies in a race to the finish line or competing with pro gamers in deadly battles, Alienware has what it takes.
There is the G16 Gaming Laptop sporting the mighty 13th Gen Intel Core i713650HX processor, NVIDIA GeForce RTX 4060 graphics, and 16GB memory.
If you prefer AMD, pick the Alienware m18 Gaming laptop powered by the AMD Ryzen 7 7745HX processor, NVIDIA GeForce RTX 4060 graphics, and 16 GB memory.
If you prefer the pricier and premium x16 laptops, choose from the Alienware x16 gaming laptop with the 13th Gen Intel Core i7-13700H processor and NVIDIA GeForce RTX 4070 graphics.
Dell XPS laptops and desktop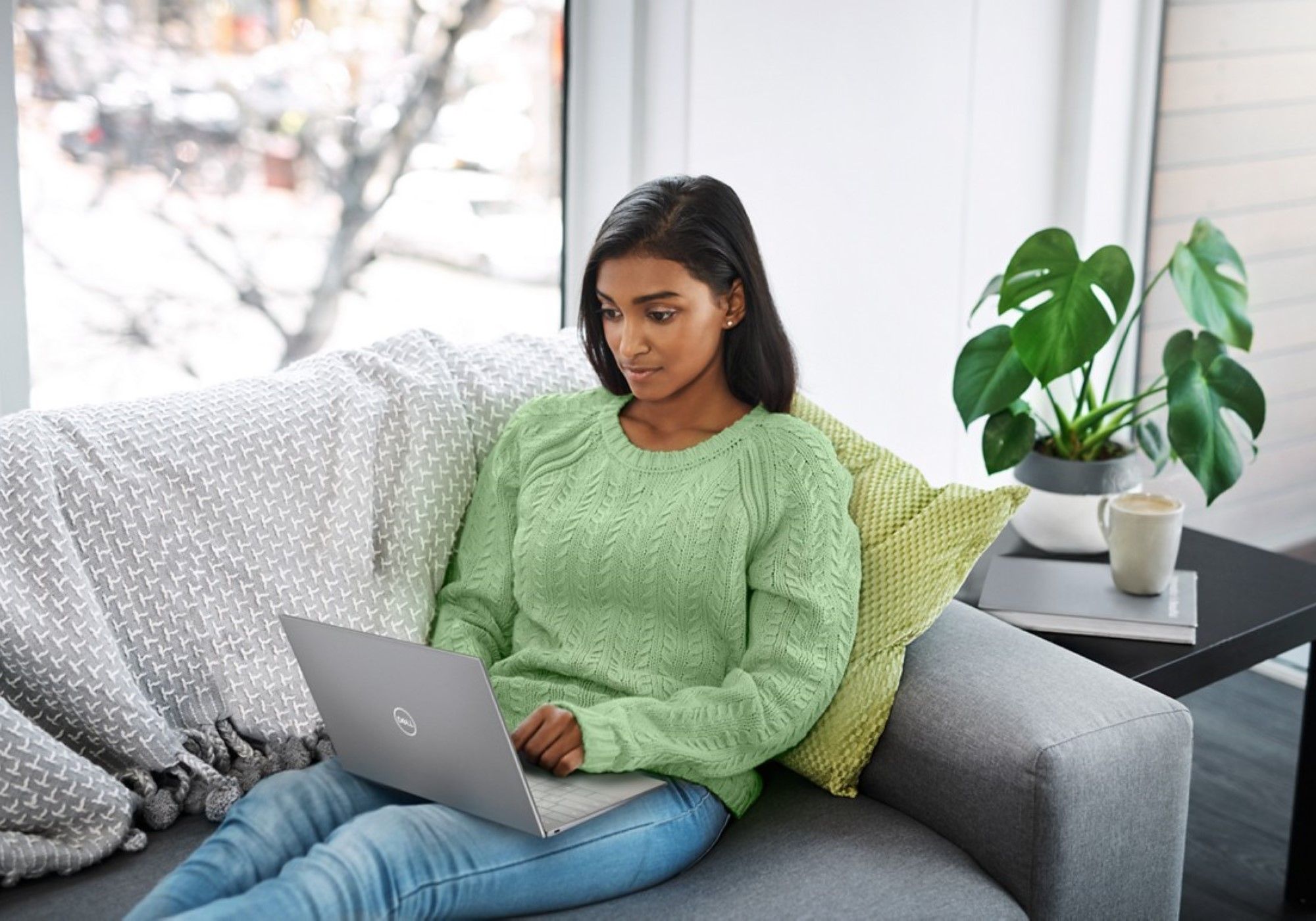 Source: Dell
The premium XPS laptops are built for creators and fuel their vision and creativity with the best of features and specs. With XPS laptops you get a perfect balance of power and portability, with advanced features that deliver spectacular visuals and mind-blowing sound.
Choose the XPS to easily multitask between intensive programs, stream videos, edit photos, or create your next masterpiece.
You can choose from two versions of the XPS 15 laptop with the 13ᵗʰ Gen Intel Core i7-13700H processor: with Intel Arc A370M graphics or with NVIDIA GeForce RTX 4060 graphics and 32GB memory.
Or go the XPS 15 laptop with the top notch 13th Gen Intel Core i9-13900H processor with NVIDIA GeForce RTX 4060 graphics.
If you prefer a sleek and compact laptop, go for the XPS 13 laptop with 12th Gen Intel Core i7-1250U processor and Intel Iris Xe graphics and 16B memory.
And if only the sleek and powerful XPS desktop will do for you, go for the high-performance New XPS Desktop with advanced graphics to boost your creativity.
Get back to school and create bigger impacts with Dell
You'll be riddled with choices at the Dell Back to School sale. There's even the new Inspiron 27 All-in-One and Inspiron 24 All-in-One to maximize your creativity and productivity. And a Vostro 16 Laptop too, with a 16:10 aspect ratio for more screen space and a full-size keyboard. You'll also get the Dell 27 Monitor, Alienware 38 Curved Gaming Monitor, and other monitors to enjoy an immersive view while gaming with your desktops.
Moreover, numerous accessories like a Thunderbolt Dock, wireless keyboards and mice, and Alienware Wired and Wireless Gaming headsets make this back to school sale unmissable.
So with a year ahead at school, it's time to grab the best Dell gear you always had your eyes on. Go for it and create bigger impacts with your big ideas.
This is a sponsored post. The product choices and opinions expressed in this article are from the sponsor and do not reflect the editorial direction of XDA Developers or its staff.


** (Disclaimer: This video content is intended for educational and informational purposes only) **