Google Chrome is turning 15 today and the browser is getting a new look and new features for its big day
Source: Google
Key Takeaways
Google Chrome is getting a new look inspired by the Material You design language, featuring fresh color palettes and improved legibility of icons.
The Chrome Web Store is also getting a visual facelift, making it easier to find your favorite extensions with personalized recommendations and the ability to identify harmful extensions.
New search features also allow users to go deeper into topics and pin search results in the sidebar, while enhanced Safe Browsing can now flags dangerous sites in real-time, improving phishing and malware protection by up to 25%.
The Google Chrome web browser just turned 15 years old today, and to celebrate the moment, Google has a treat. The browser is getting a new look inspired by the Material You design language, featuring fresher color palettes. Also on the way are improvements to the Chrome Web Store, and new search and Safe Browsing features. You can look forward to seeing these in the coming weeks.
If you're familiar with the personalization aspects that Material You brings to Android, then these new improvements to Chrome should feel right at home for you. The icons you see in the browser should now be more legible. You'll also see new color options to choose from to better represent your open tabs and colors and use those colors to help you distinguish open profiles. Chrome will even adapt to your operating system's dark and light modes. When Google is ready to roll this out, you'll see these new options under the Customize Chrome button on the new tab page. Some smaller tweaks coming with this redesign include a better three-dot menu that makes it easier to access Chrome Extensions, Google Translate, and Google Password Manager.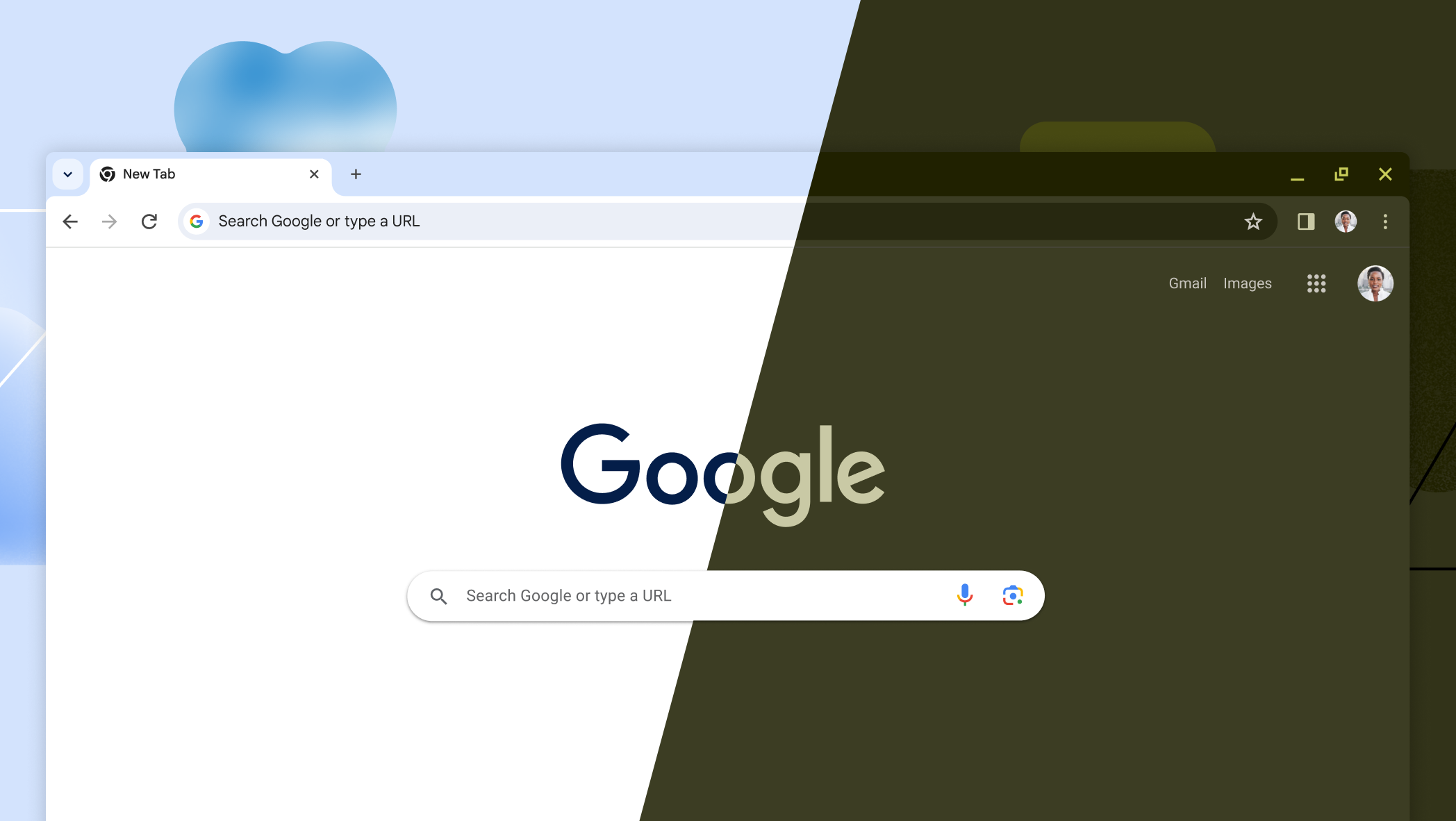 Source: Google
We can't forget the other goodies coming soon, too. The Chrome Web Store also is getting a visual facelift, so you can find your favorite extensions more easily. This means you'll see extension categories and more personalized recommendations. Of course, we all know some extensions can be rogue, so the Safety Check feature can now identify harmful extensions that violate Google's terms. If you want this new Chrome Web Store today, you can try out the public preview today.
Finally, with the new Search features and Safe Browsing, there are two things to look forward to. You can select the Search this page with Google option from the three-dot menu to open the Google Search Side menu to go deeper into a topic or search and pin it, too. And for security, Google Chrome will now check and flag dangerous sites in real-time, instead of every 30 to 60 minutes. Google expects this to improve phishing and malware protection in Chrome by up to 25%.


** (Disclaimer: This video content is intended for educational and informational purposes only) **