If you're always looking for adventure, but don't want to go anywhere without your tech, you need to get your hands on some rugged Oukitel gear. The great news is that both the RT6 tablet and WP28 smartphone are now on sale. On top of the fact that you're saving money when buying them, you'll also save money because you won't have to repair your smart tech upon your return after dropping them down a path.
These Oukitel devices are designed with durability, toughness, and reliability in mind, so they're perfect for outdoor enthusiasts, hikers, campers, and explorers alike. They're also water-resistant, can withstand drops in rugged terrain, and still offer all the cool smart features we've come to adore.
Why you'll love the Oukitel RT6
Credit: Image from partner (Oukitel)
There are so many reasons why the Oukitel RT6 is a perfect choice for anyone who's going on a trip to the wild! This beast of a device has a whopping 20,000mAh battery that will keep you going even in the most challenging conditions. With 2250 hours of standby time, you don't need to worry about running out of juice anytime soon. You can watch your favorite movies and indulge in some gaming with 15 hours of video playback, thanks to the MediaTek MT8788 processor and 8GB of RAM that ensures smooth multitasking without any lag.
The RT6 boasts unparalleled protection, certified by IP68, IP69K, and MIL-STD-810H. In layman's terms, this means that the tablet will do just great in tough conditions such as water immersion, extreme temperatures, and shock.
When it comes to the display, the RT6 doesn't disappoint – with a 10.1" FHD+ screen and 400 nits of brightness, you can enjoy a comfortable viewing experience. What's more, the RAM is expandable up to 15GB and the ROM up to 1TB, providing ample storage capacity for your diverse needs.
Another exciting feature of the RT6 is its customizable accessories, including an aluminum stand, hand strap, and shoulder strap, allowing you to use it in whichever way suits you best. Whether you're a business person, adventurer, or just someone who wants a device that can keep up with their lifestyle, the RT6 is the tablet you can rely on.
Overall, the Oukitel rugged RT6 tablet has everything you need and more. Its exceptional battery life, powerful processor, and expandable storage capabilities make it a device you'll want to get right now. With its certified durability, it's all set to accompany you on whatever adventure you're planning. Don't miss out on this sale, either, because we don't know when we'll see such a discount again.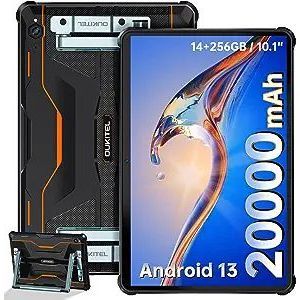 Oukitel RT6
Coupon Code: 20%OFF
$296 $370 Save $74
The Oukitel RT6 is now on sale. Normally available for $370, you can get it for a mere $296 by using the 20%OFF discount code at checkout.
Why you'll love the Oukitel WP28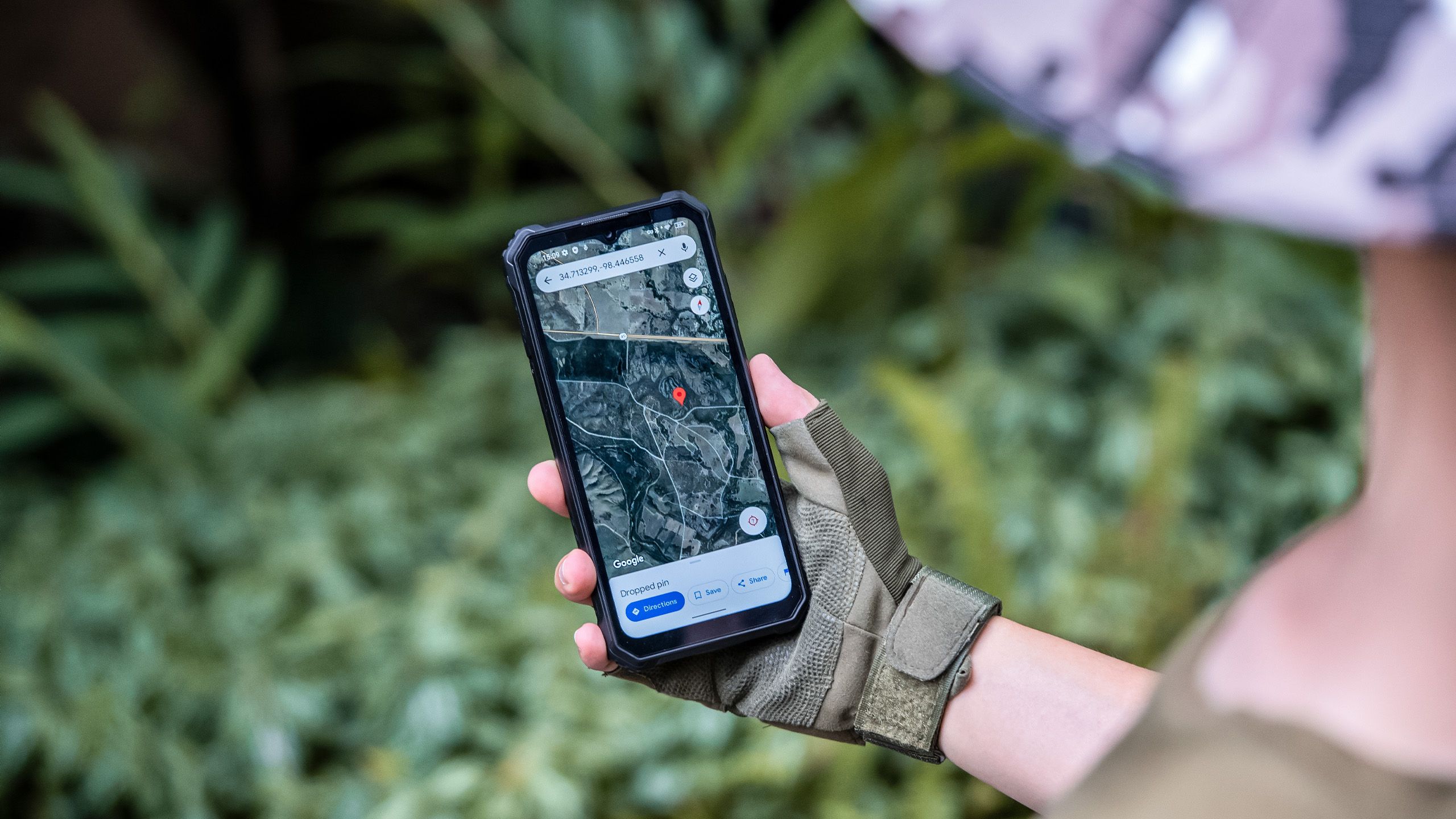 Credit: Image from partner (Oukitel)
You can't go on a trip without taking your smartphone right? Aside from the safety a smartphone offers by allowing you to keep in contact with people, it could also come in handy to help you navigate the area. Thankfully, the Oukitel WP28 will be helpful in any situation and will withstand any falls you may take, or dips in the river.
The powerful WP28 packs a punch with its octa-core processor, 8GB RAM, and 256GB ROM. Plus, with expandable RAM of up to 15GB and ROM of up to 1TB, you'll never run out of storage space for your photos, videos, and apps.
The Oukitel WP28 was built to withstand the toughest conditions, no matter where your travels take you. The smartphone also has the same survivability as the RT6 tablet, as the device is built to withstand water dips, drops, and bumps, as well as all that dust on the mountain trails. And thanks to its Corning Gorilla Glass 5 screen, you won't have to worry about scratches or cracks if you accidentally drop it.
The device will also take some fantastic pics. You'll get to take some great selfies with the sunset with the 5MP front camera or capture the beauty of nature in crystal clear clarity with the 48MP rear camera. The fact that the phone also features a 10,600mAh battery is also fantastic because it means you won't run out of juice midway through your day.
But perhaps the best part of the WP28 is its portability. Weighing in at just 369g, this smartphone is easy to take with you on the go, whether you're hiking in the mountains or exploring a new city. And with its large 6.52" display, you'll be able to see everything clearly, no matter where you are, especially those maps you'll need so you don't get lost.
Overall, the Oukitel WP28 is the perfect choice for anyone who needs a rugged, high-performance smartphone that can keep up with their active lifestyle. Whether you're an outdoor adventurer or a busy professional, this device has everything you need to stay connected and productive. So don't wait—get yours today and experience the power and durability of the WP28 for yourself!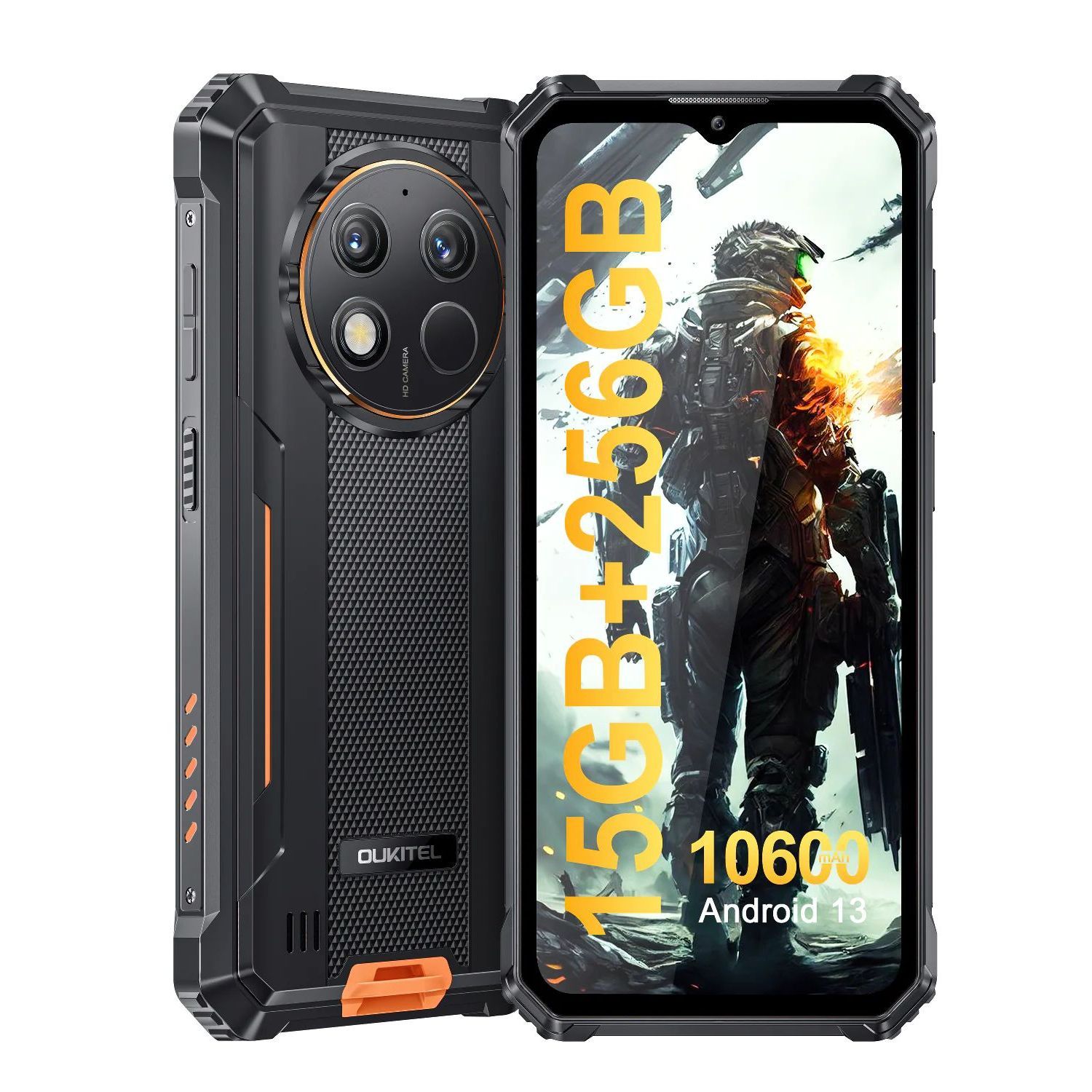 Oukitel WP28
Coupon Code: 20%OFF
$167.2 $209 Save $41.8
The Oukitel WP28 is on sale, and you can get it for $167.20, down from $209 by using the discount code 20%OFF at checkout.
This is a sponsored post. The product choices and opinions expressed in this article are from the sponsor and do not reflect the editorial direction of XDA Developers or its staff.


** (Disclaimer: This video content is intended for educational and informational purposes only) **