IFA 2023 is a massive show, and a lot of companies brought some seriously cool stuff for us to see. We got to go hands-on with a lot of these products during our time at the event, and we're here to show you some of our favorites. From gaming PCs you can take anywhere to some really cool AR experiences, here is some of the best tech we got to see this year.
Lenovo Legion Go
Handheld gaming PCs are really booming thanks to the Steam Deck's popularity, but Lenovo is really kicking things up five notches with the Legion Go. Put simply, this is a better Asus ROG Ally in every way while costing about the same. Inside, you'll find the same AMD Ryzen Z1 Extreme processor as well as 16GB of RAM, but it's everything else that impressed us more.
The Lenovo Legion Go comes with a huge 8.8-inch Quad HD+ display with a 16:10 aspect ratio and a 165Hz refresh rate that looks fantastic with 97% coverage of DCI-P3. Much like the Nintendo Switch, the controllers are actually detachable, so you can play games without holding the entire system. On top of that, the right controller works like a mouse, thanks to a dedicated stand that comes with the device.
Considering all of this will cost the same $699 price as the Asus ROG Ally, we were blown away. As long as you don't mind sacrificing portability, the Legion Go might be the handheld console for you when it launches in October.
Honor Magic V2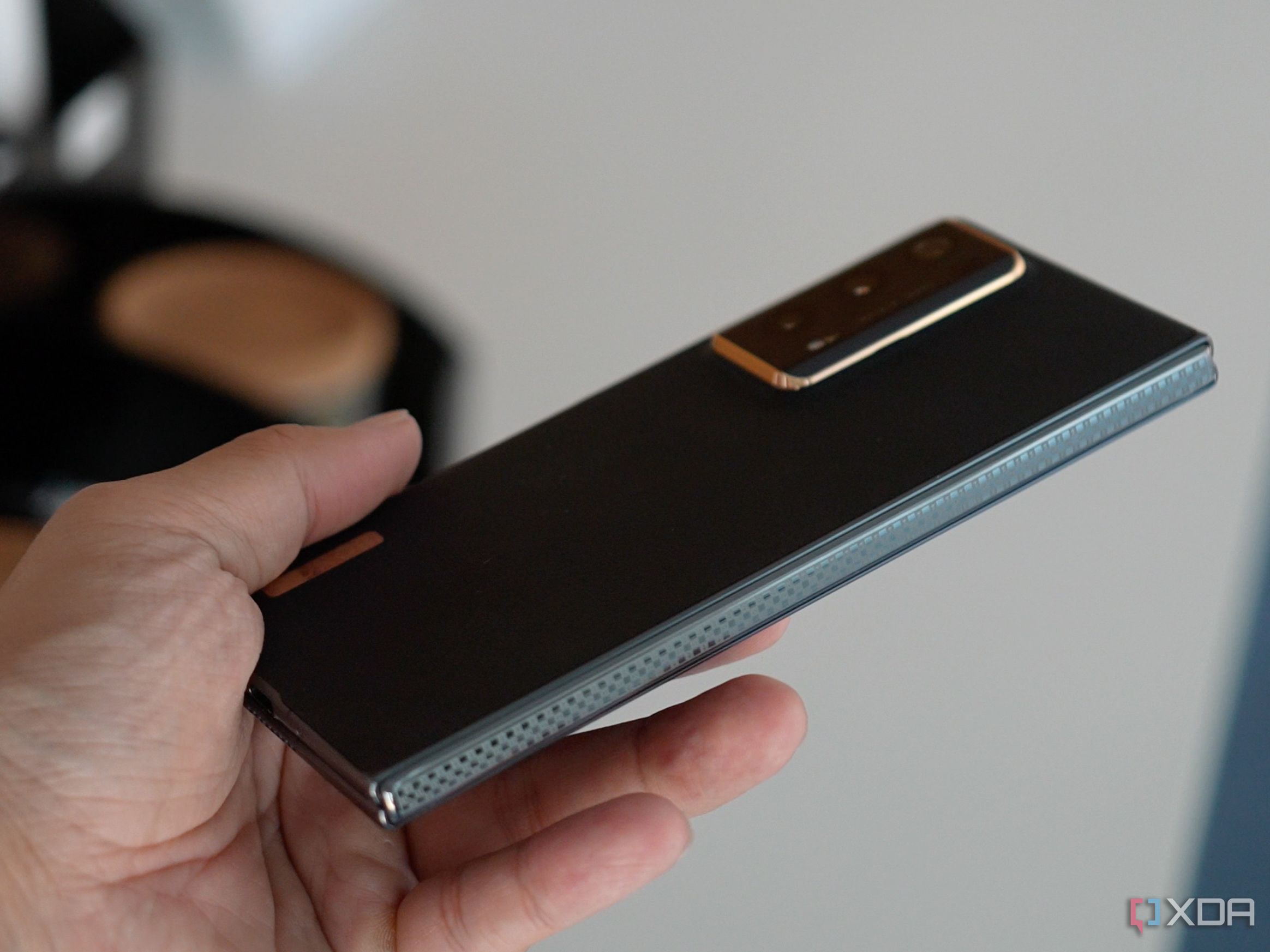 The Honor Magic V2 earns a spot in our awards thanks to the innovation that it brings to the foldable market. It's the world's thinnest foldable by far — somehow even thinner than an iPhone 14 Pro Max when folded — and it's lighter as well.
Packing a Snapdragon 8 Gen 2, up to 1TB of storage, and 16GB of RAM, this phone is every bit as flagship as all the other options on the market. It's an absolute winner thanks to its design and capabilities. It feels just like a regular slab phone when folded, and it has a ton of features that work around the foldable nature of the display in a wonderful way.
Unfortunately, we'll have to wait for the Honor Magic V2 until early 2024, and it will only launch in select European countries. The company hasn't announced any European pricing just yet. Still, it's great to see that something like this is coming down the pipe at all.
Lenovo Legion 9i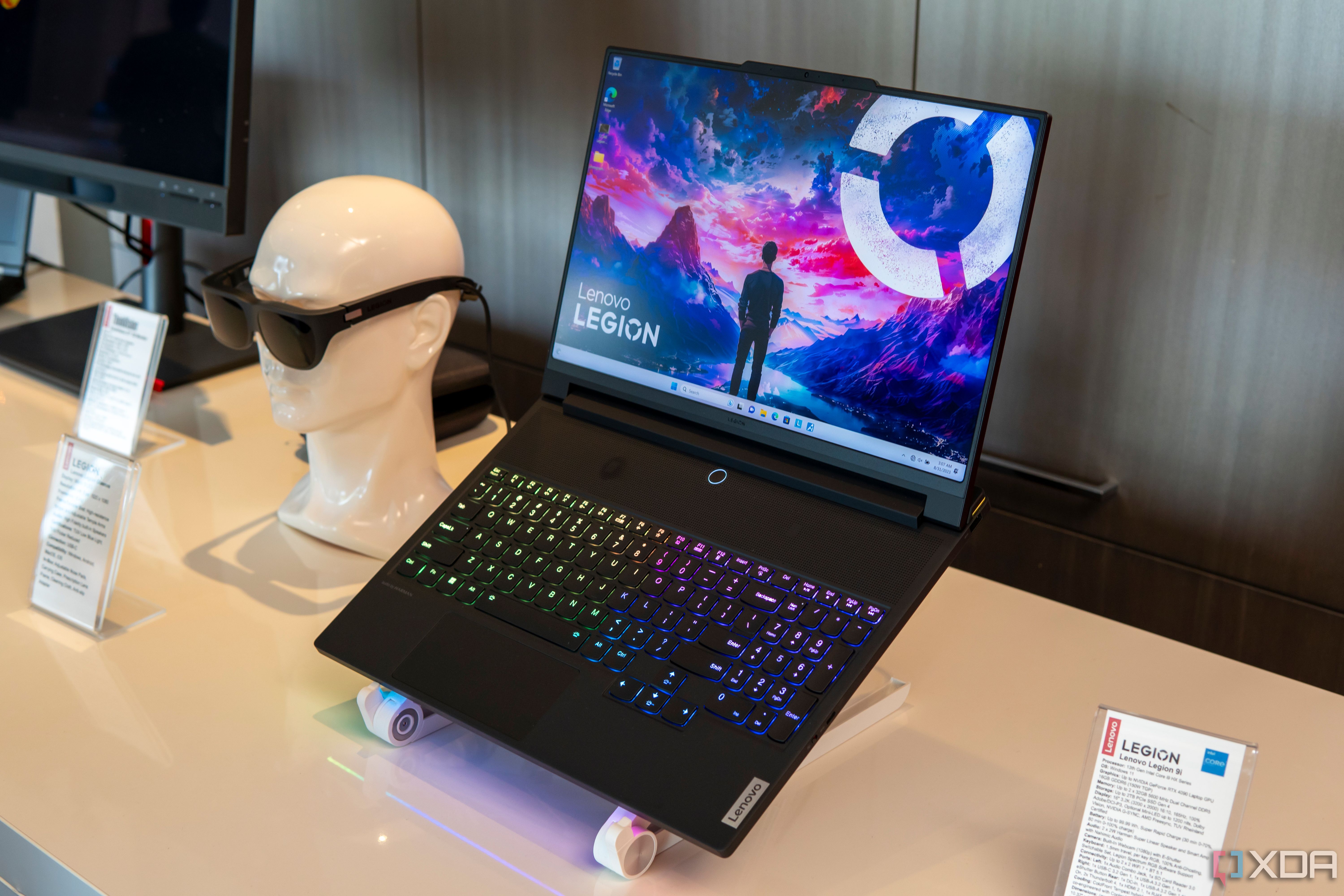 Lenovo didn't just make a splash in the handheld gaming space. Over in the laptop world, the company is launching the Legion 9i, a top-of-the-line gaming laptop that combines the power of the Legion Pro series and the portability of the Legion Slim models. This thinness is all thanks to the new cooling system, which includes the first-ever self-contained water-cooling loop in a 16-inch laptop.
Indeed, in addition to multiple fans and lots of holes for ventilation, the Lenovo Legion 9i has a proper watercooling system designed in partnership with Cooler Master to cool the GPU's VRAM, which is one of the parts that tend to heat up the most. For the rest of the components, the laptop has a vapor chamber system. This combination means the laptop can use a massive 230W of power and fit an Nvidia GeForce RTX 4090 while being just 18.99mm at its thinnest point.
It also comes with a stunning Mini-LED display with up to 1,000 nits of brightness, so the viewing experience here is fantastic. Of course, this all makes for a pricey laptop, and it's set to start at $4,399, but there's nothing quite like it. Like the Legion Go, it's set to launch in October.
TCL RayNeo X2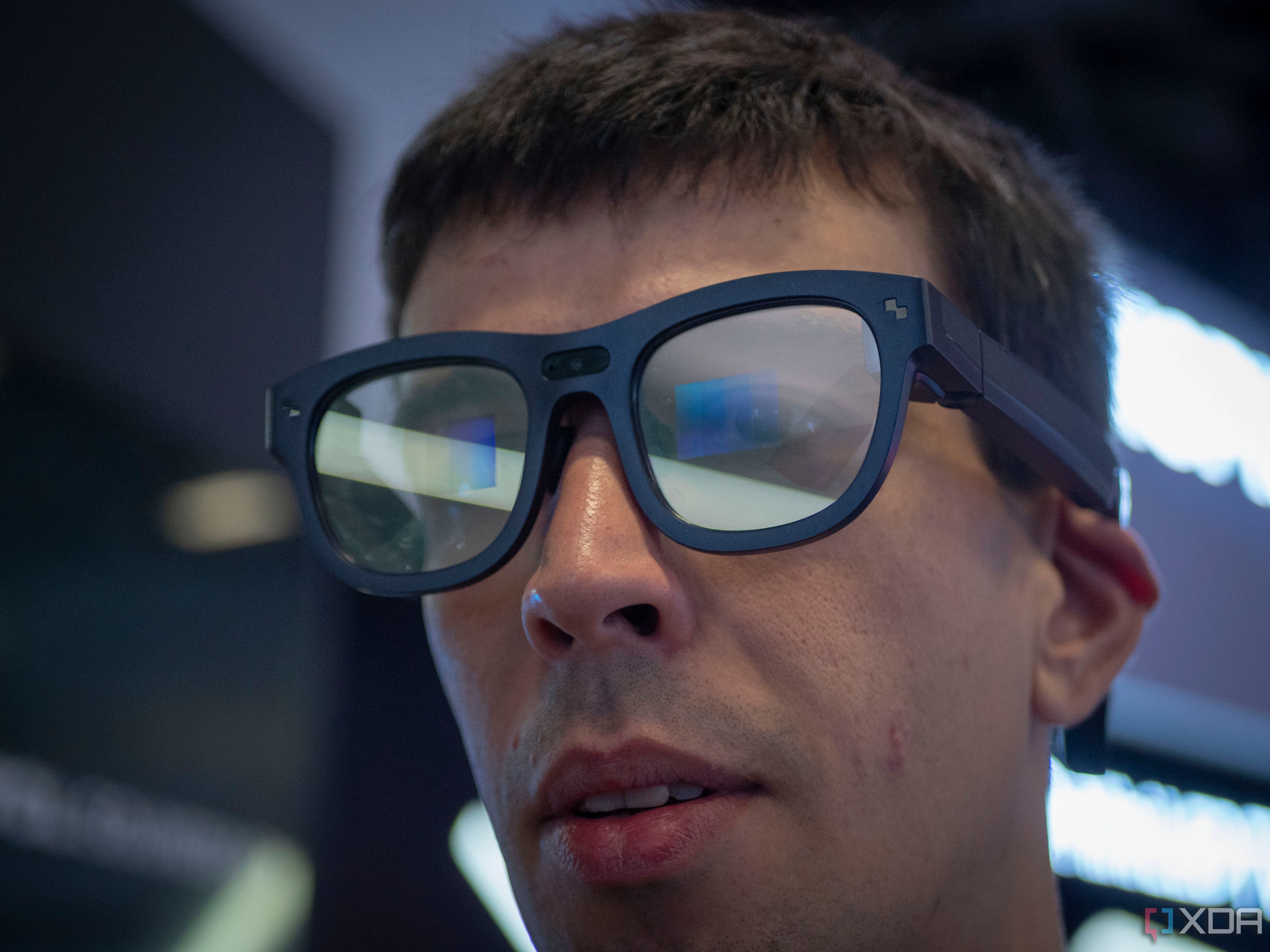 It hasn't felt like it in a long time, but smart glasses are very much back. TCL's RayNeo X2 are an incredibly impressive piece of tech that overlays your smartphone on the world around you. While you can pair these with your smartphone and listen to music, get notifications, and more, there are so many other capabilities. We were shown a demo of how someone could speak in Chinese to the wearer, and subtitles would appear to show what they were saying, and the wearer could then answer back. It was crazy cool.
There's a camera built-in, too, along with microphones and speakers, and they're just an incredibly exciting piece of tech. That's why they easily earned a place in our IFA 2023 awards.
It's still not entirely clear when the RayNeo X2 will launch in North America or Europe, but a Chinese launch is happening in the coming weeks, and there are plans to bring it overseas.
TCL 40 NXTPAPER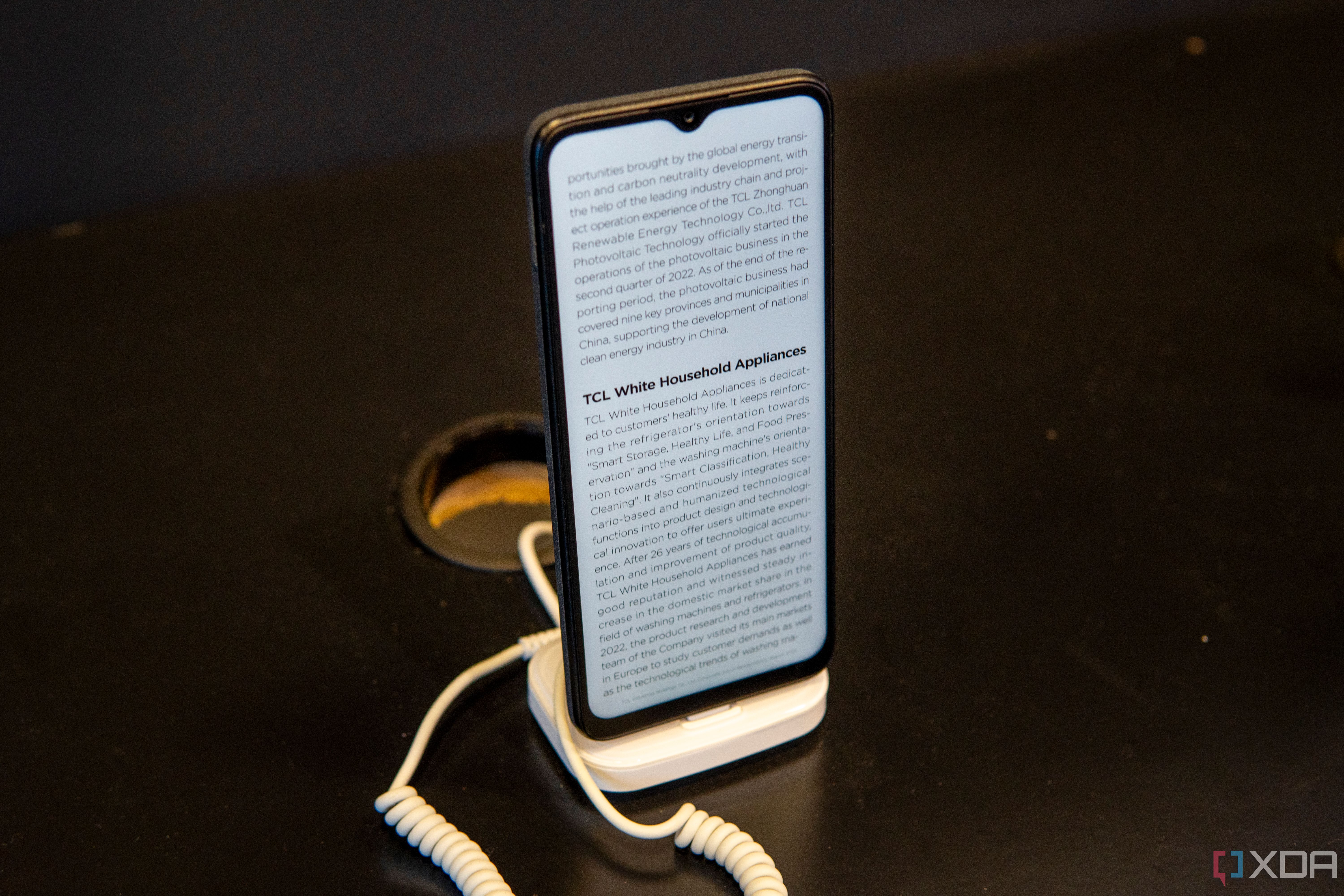 TCL's NXTPAPER technology already impressed us when it made its debut on tablets a while back, but now it's set to come to smartphones with the TCL 40 NXTPAPER. This phone uses a special display coating that gives it the feel of paper, and as with similar technology, it's actually really nice to the touch. It's also much easier on the eyes since it reduces blue light emissions, making this the perfect phone for reading late at night. It looks quite a bit like E Ink, but when I went to use it, I was actually surprised that everything on screen just flowed normally instead of with the weird low refresh rate you'd get with an actual E Ink device.
It's not a premium phone otherwise, but it's not aimed at that market. It starts at €199 in European markets, and that gets you a MediaTek Helio G88 chipset, 8GB of RAM, and 256GB of storage. The display is Full HD+, and it has a 90Hz refresh rate, so the experience is solid if you're looking for a budget phone. It will be available in September, so you shouldn't have long to wait if this concept sounds cool to you.
Sennheiser Ambeo Mini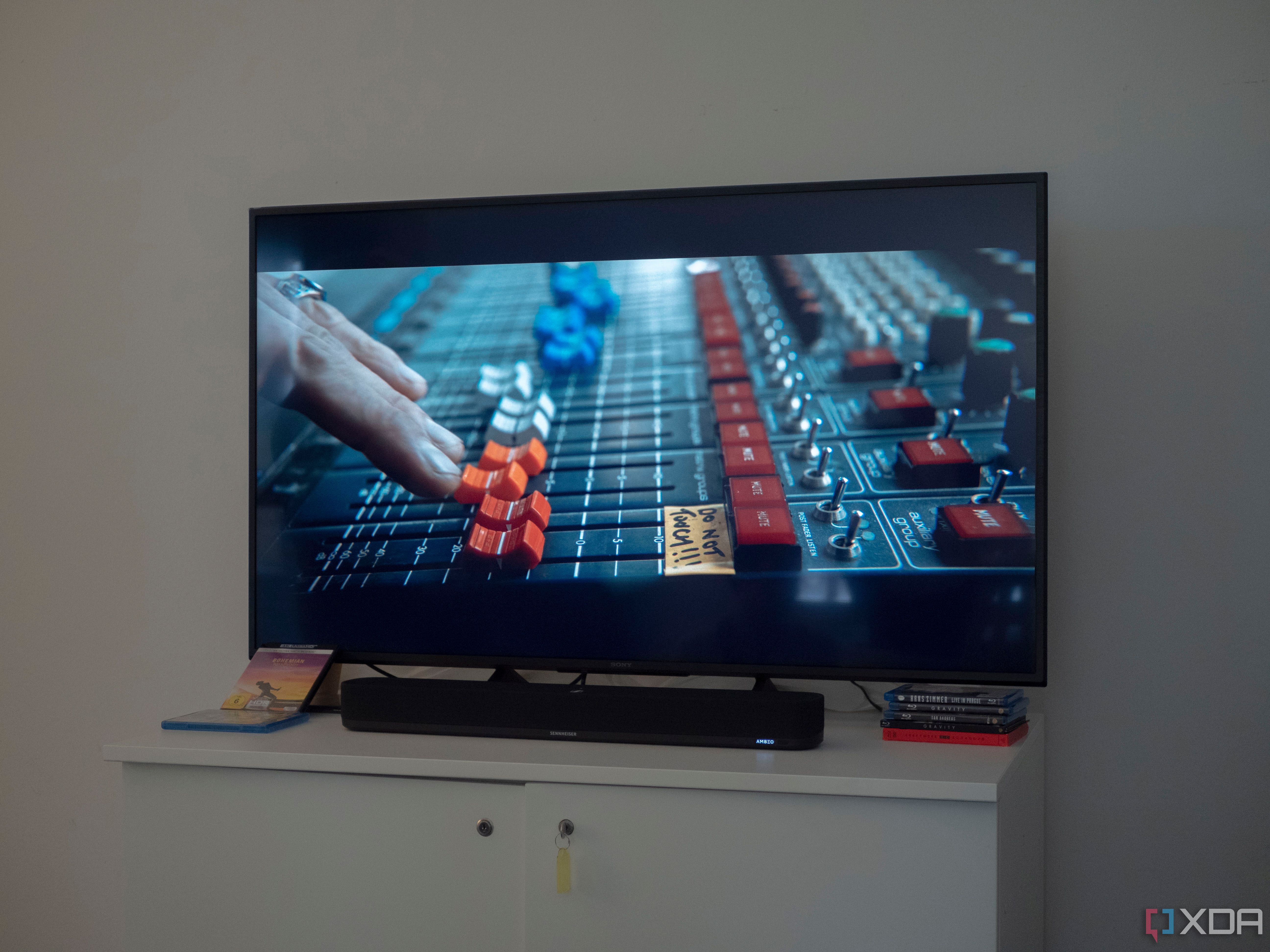 For a powerful soundbar at a smaller stature, the Sennheiser Ambeo Mini really managed to wow us in a demonstration. Its virtualized surround sound and high volume paired with six drivers make this an excellent addition to any home cinema system. You can pick up the bigger ones, too, but if you want to either save on space or on cash, the Ambeo Mini is definitely a good product to take a look at.
The Sennheiser Ambeo Mini is available to order right now for $799, so if you've been waiting for a great compact soundbar, this may be for you.
Fairphone 5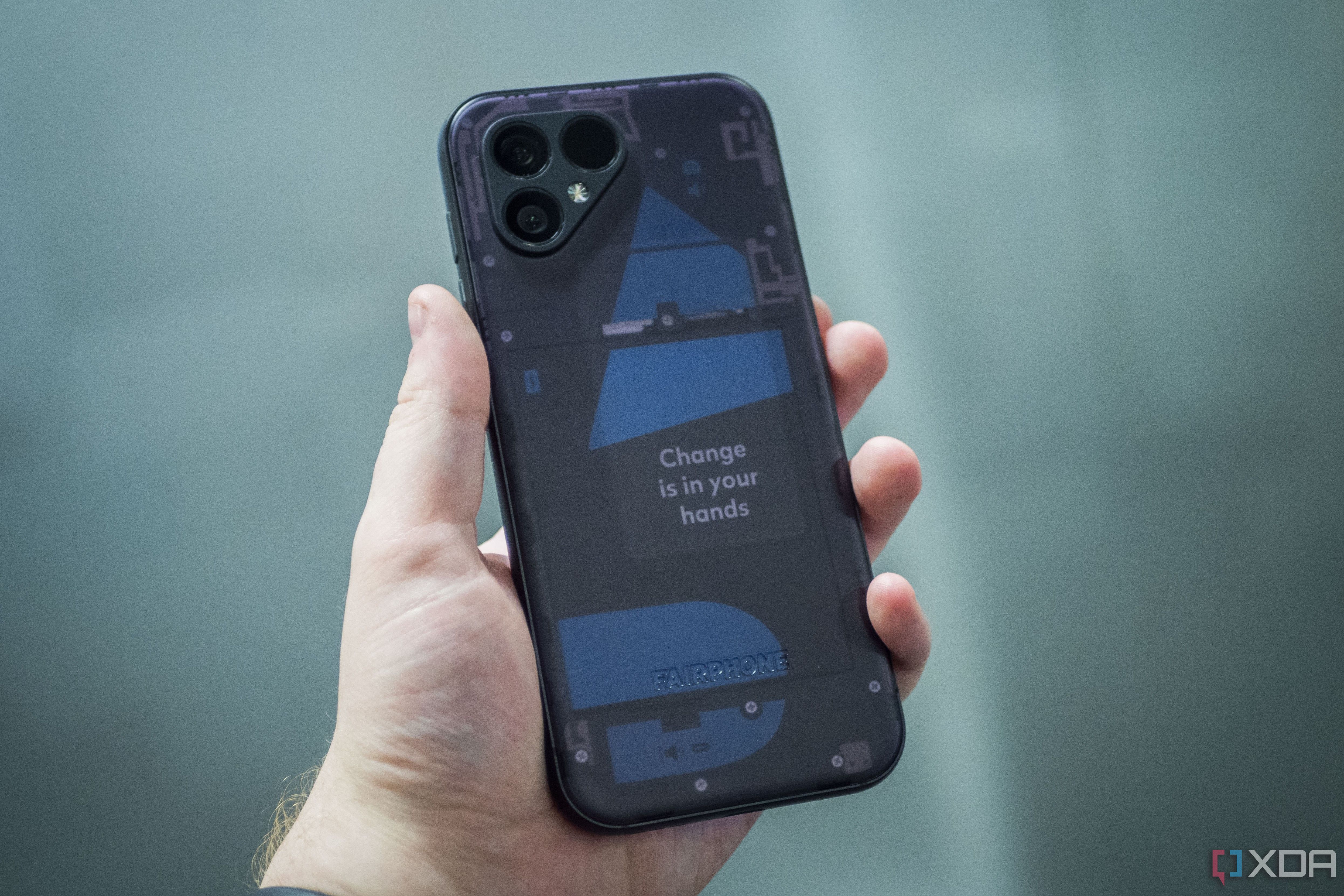 Fairphone has been changing the smartphone game for a few years now, and for 2023, the company introduced the Fairphone 5. This comes with a few upgrades, starting with a Qualcomm QCM6490 chipset (designed for IoT and commercial use) and a 90Hz display that, frankly, looks quite good. But the big promise with this one has to do with software, with Fairphone promising eight years of software updates, including plans for five full Android OS upgrades, which is remarkable.
Of course, much like previous Fairphone models, the big focus is sustainability and repairability. On top of the software upgrades, the Fairphone 5 lets you easily repair and replace many of its components, with 11 different components available to buy. That includes the display, the individual cameras, the USB Type-C port, and more. Plus, it uses 70% recycled and fairly-sourced materials for the build, and Fairphone promises it's e-waste neutral, meaning the company recycles the same amount of e-waste that the Fairphone 5 would equate to.
The Fairphone 5 is available right now for €699 in European markets.
Withings ScanWatch 2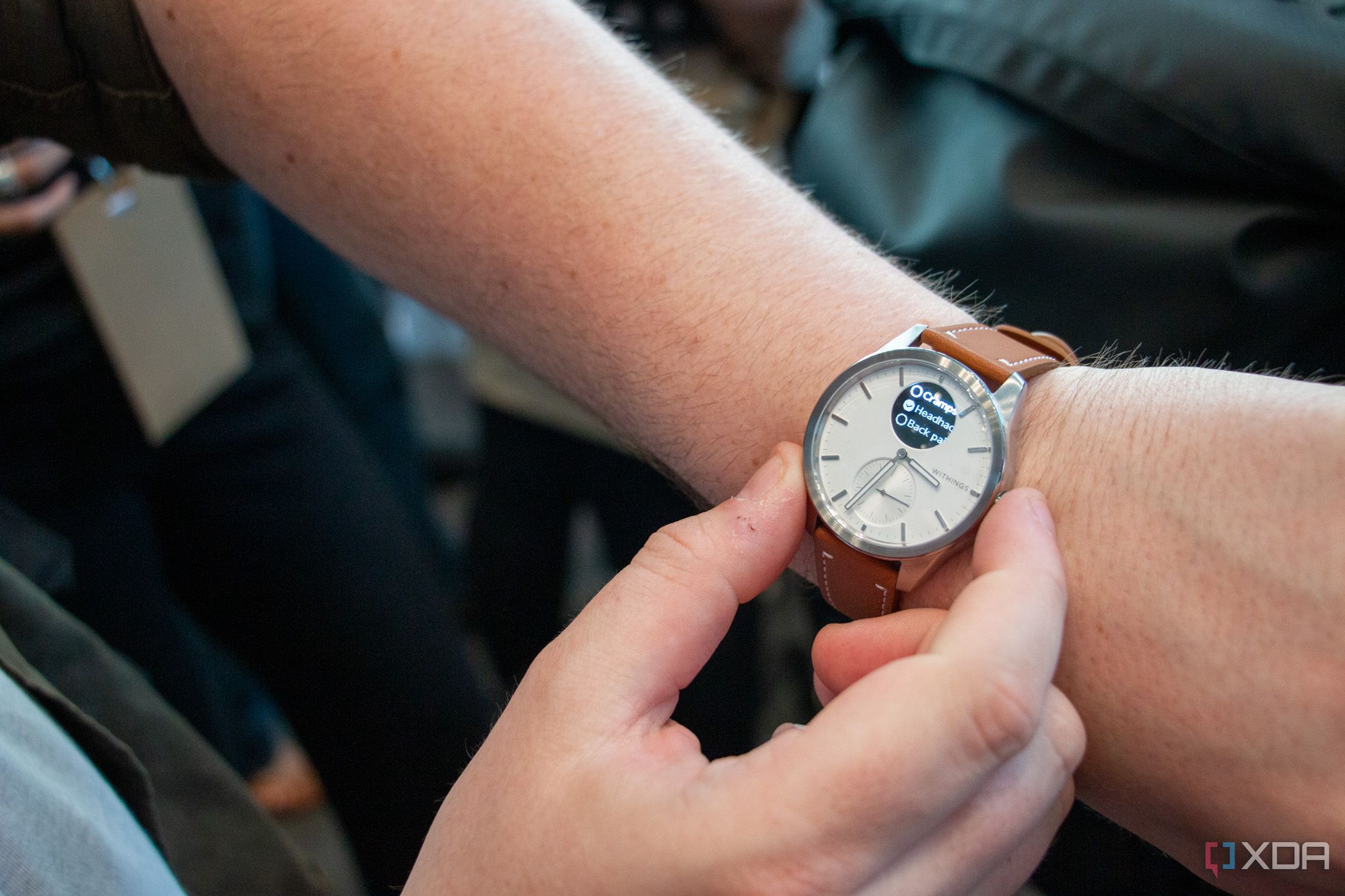 You might not have heard of Withings, but the ScanWatch 2 will definitely catch your eye. It's a seemingly standard watch with a twist: it scans all of your vitals, all the time. It's predecessor is in use in many German hospitals, and this device has an EKG built-in, an SpO2 monitor, respiratory disorder tracking, sleep tracking, temperature monitoring, and activity monitoring. Even better is that it lasts up to 30 days on a single charge, so you'll be able to keep track of your vitals while never worrying about how much juice you have left.
The Withings ScanWatchh 2 is also available right now for about €350 in select European markets.
A lighter show but still plenty of tech
Admittedly, IFA 2023 wasn't the biggest show in the event's history, but there was still some really cool stuff. We came away particularly impressed by devices like the Lenovo Legion Go, which is set to really shake up the handheld PC market, and the TCL RayNeo X2, which offers some pretty neat AR experiences without being too bulky. The Sennheiser Ambeo Mini also delivers really powerful audio for such a small soundbar, and it's a great option for anyone with more limited space.


** (Disclaimer: This video content is intended for educational and informational purposes only) **