The latest iteration of Microsoft's budget-oriented laptop, the Surface Laptop Go 2, is just over a year old, and while we found it pretty good in our review, it's starting to feel a little long in the tooth. It does offer a premium-feeling design with the clean Surface design language and a tall 3:2 display, but as new hardware comes out, the need for improved specs is starting to show. So while this is still a great laptop in its own right, we're eagerly anticipating a successor, presumably to be called the Surface Laptop Go 3.
We're already starting to hear rumblings about a Surface Go 3, so if you're interested in Microsoft's next budget laptop, we're here to tell you everything.
When will the Surface Laptop Go 3 be released?
Currently, reports indicate that the Surface Laptop Go 3 could be launched alongside the rest of the Surface family refresh expected this year. Microsoft is holding an event on September 21st focused on Surface devices, such as the Surface Pro 10, Surface Laptop Studio 2, and potentially the Surface Laptop Go 3.
After its announcement, the Surface Laptop Go 3 will likely launch in the following weeks, possibly in October, which has been the preferred timeframe for Surface devices. Availability may vary depending on the market you're in, but the United States should be one of the first places to get it.
How much will it cost?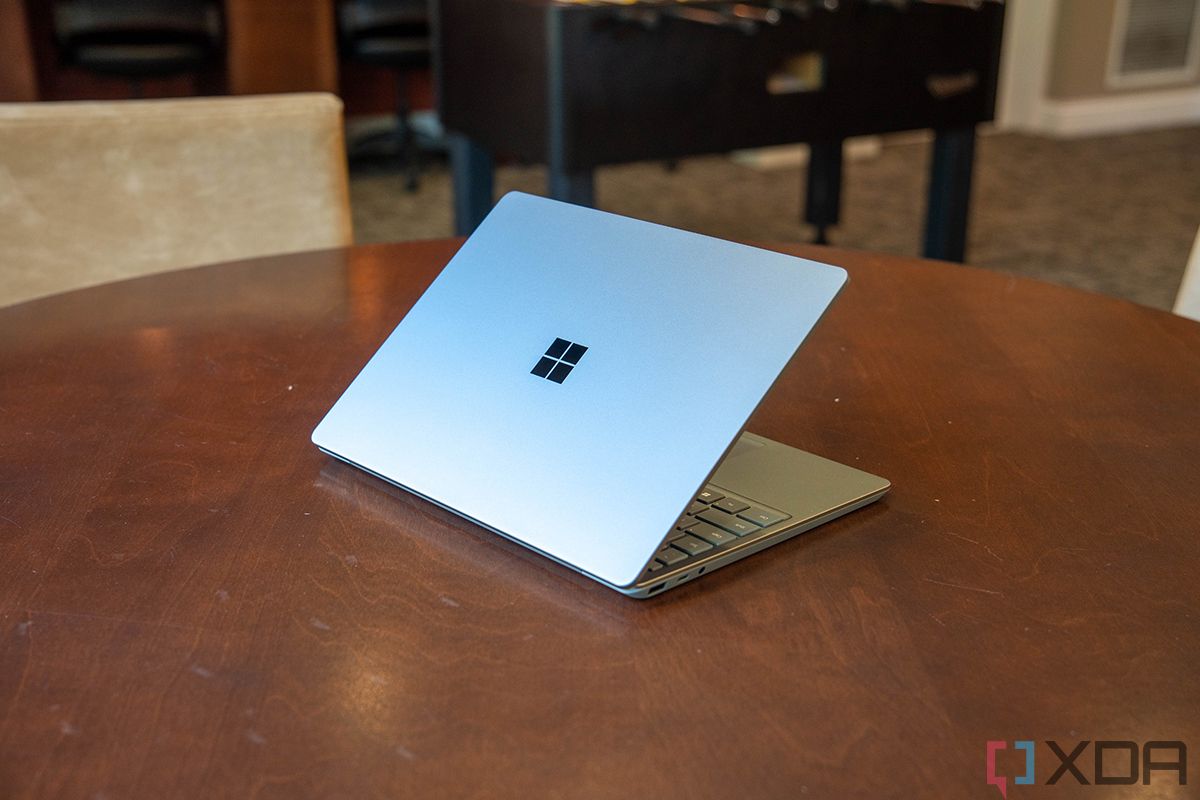 In the past, Microsoft has kept a similar pricing structure for both generations of the Surface Laptop Go, but recent reports indicate that the Surface Laptop Go 3 will come with a higher price tag. This is because Microsoft is bumping the minimum specs, now including 8GB of RAM in the base model. Additionally, it's also been reported that all models will include 256GB of storage, which would also add to the cost.
For reference, the Surface laptop Go 2 started at $549, but if for the same RAM and storage configuration, you'd be paying $800. If this becomes the new base model, we're probably looking at something in the range of $700.
What will the Surface Laptop Go 3 change?
Microsoft typically doesn't go too crazy with updates to its lower-end devices, and with the Surface Laptop Go 3, that seems to be the case. We're not expecting any major design changes with this model, and it's more of a refresh than a proper update. It does include new specs, though.
New processors and more RAM
As we mentioned above, recent information suggests that the Surface Laptop Go 3 will include 8GB of RAM by default, as well as 256GB of internal storage. That's a big upgrade from the 4GB/128GB configuration that the Surface Laptop Go 2 starts with, and it's great to see considering that 4GB of RAM is the bare minimum for running Windows 11 and doesn't result in the best performance.
Of course, there's also a new processor, with Microsoft bumping things up to a 12th-generation Intel Core i5. Intel's 12th-generation was a pretty big upgrade in terms of CPU performance, so this should result in a noticeable performance uplift. However, graphics performance will be about the same if this turns out to be true.
It's also been reported that the Surface Laptop Go 3 will have a new internal layout to improve repairability.
What we'd like to see in the Surface Laptop Go 3
While we're not expecting much to change with other aspects of the Surface Laptop Go 3, we're still dreaming of what could be. Here are a few things that we believe would make this a better product.
A backlit keyboard
One of the biggest criticisms the Surface Laptop Go family has received is the lack of a backlight for its keyboard, which makes it much harder to use at night or in dark rooms. A backlight makes it possible to see and identify the keys much more easily, and it's obviously a big improvement to usability if you're working in the dark. Every other Surface device has a backlit keyboard, including the Surface Go Type Cover for Microsoft's budget tablet, so Microsoft knows how useful of a feature it is. It's time to add it to the Surface Laptop Go.
Windows Hello by default
The Surface Laptop Go and Laptop GO 2 are still the only Surface devices launched after Windows 10 that don't have Windows Hello included in the base configuration. In fact, they're the only Windows-powered Surface devices not to offer Windows Hello facial recognition at all. Your only option is to get a fingerprint reader, which requires upgrading to the mid-tier configuration at least.
With the Surface Laptop Go 3, we'd like to see Windows Hello support included in the base configuration. Ideally, this would be through an infrared camera for facial recognition, which is the most convenient way to unlock your PC, but we'd be happy just to see the fingerprint reader included in every model. That might be hard with a budget-oriented laptop, but it won't stop us from wishing for it.
A sharper webcam and display
The Surface-branded tablets have always stood out for their exceptional webcam quality compared to similarly-priced laptops, but the Surface Laptop family has still been left behind for the most part. While the Surface Laptop Studio did have a 1080p camera, it's still the only model to do so. Even the Surface Laptop 5 still uses a 720p camera, and of course, so does the Surface Laptop Go 2.
It used to be that most users didn't care about cameras, so this was fine, but now, webcams are important to lots of people due to remote and hybrid work or learning scenarios. Many laptops, including more affordable ones, have 1080p webcams now, and it's time for Microsoft to catch up.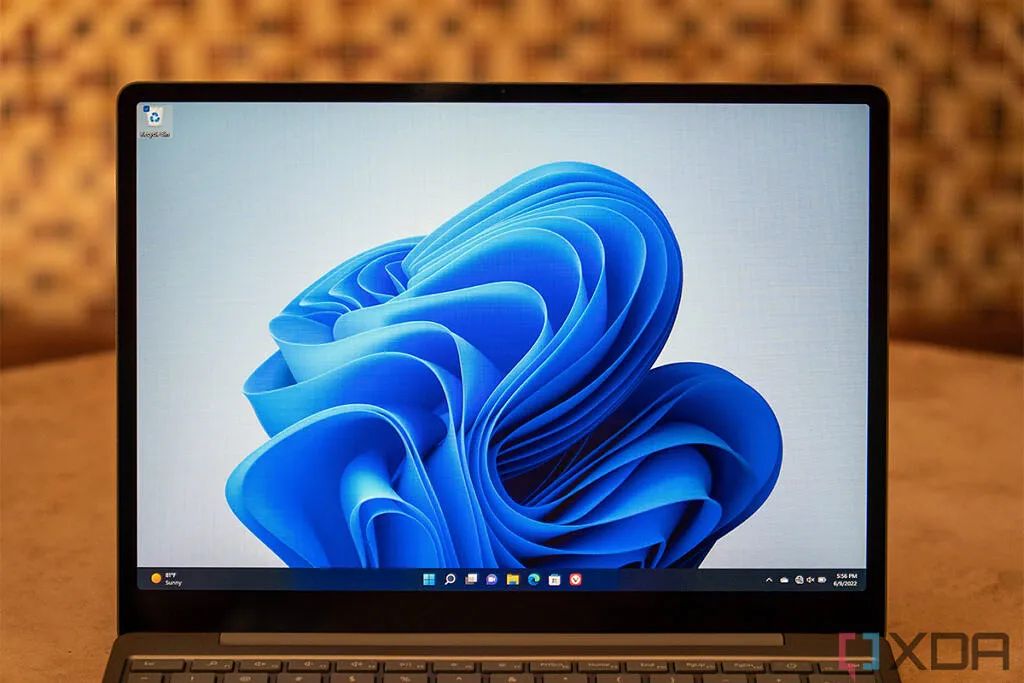 Surface Laptop Go 2
Something similar applies to the display. With the Surface Pro lineup, Microsoft has always used extremely sharp screens considering their size, aiming for a pixel density of 267 PPI (pixels per inch). However, with the premium Surface Laptop series, it's only ever had 201 PPI, and the Surface Laptop Go 2 only has a low 148 PPI. In fact, the Surface Laptop Go 2's resolution is still below Full HD, and we hope Microsoft will aim a little higher with the next iteration. Again, this is more wishful thinking than it is a realistic expectation.
---
Right now, that's all we can really say about the Surface Laptop Go 3, but it shouldn't be much longer until we have an official announcement, if recent reports are to be believed. If you don't want to wait, check out the best Surface PCs on the market right now.


** (Disclaimer: This video content is intended for educational and informational purposes only) **