Samsung Galaxy Tab S9 FE

A Decent Option

The Samsung Galaxy Tab S9 FE was released in early October 2023. It features a vibrant 10.9-inch 90Hz IPS LCD display, offering stunning visuals. Under the hood, the tablet is powered by the Exynos 1380 chipset, supported by 6/8GB of RAM for a smooth performance.

Pros

Compact design and lightweight
Better refresh rate and PPI
4K video recording support

Cons

Does not offer 256GB variant
Smaller screen size

Samsung Galaxy Tab S7 FE

Better GPU

The Tab S7 FE is a choice for display enthusiasts who want a bigger device. It is powered by the Adreno 619 GPU and Snapdragon 750G chipset for phenomenal performance. It offers up to 256GB storage for those who want to download those long seasons, high-fidelity games, or full-stack video rendering.

Pros

Offers a better display resolution
12.4-inch LCD Screen
Top-tier GPU

Cons

An older device
Heavier than the S9 FE
The Samsung Galaxy Tab S9 FE is out, and the fans are already having mixed feelings about it. It's a pretty great option for a tablet, but we still don't notice an AMOLED display and the screen size is smaller than the earlier generations. That being said, the Tab S7 FE is one main competitor to the Tab S9 FE since it offers a better GPU as well as bigger screen size.
So, the question remains: Which device is the right one for you? In this guide, I'll shed some light on the key differences between the two, and which device should be your next pick!
Pricing, availability, and specs
The Samsung Galaxy Tab S9 FE is one of the latest innovations by Samsung which was released on October 4, 2023. This tablet comes in two variants: one with 128GB of storage and 6GB RAM priced at $450, and a higher-tier option with 256GB storage and 8GB RAM, available at a price of $520. However, keep in mind that these are the prices for WiFi-only variants. If you are planning to buy the one with cellular connectivity, you'll have to pay an additional $100 on top of the base price of both models.
The Tab S7 FE is an older device that launched in May 2021. With more than two years down the lane, the device is still popular among buyers, particularly due to the bigger display. As for the price, there are three options in the Tab S7 FE. The base version offers 4/64GB (RAM/Storage) at a price of $530. The mid-range variant comes in 6/128GB option at $600. If that isn't enough, you should go for the 8/256GB option (My personal preference) which costs about $680.
Both devices come with cellular connectivity support for AT&T, Verizon, and certain other providers. Also, both of them are available on retailers like Amazon and Best Buy. As a matter of fact, you can even get the bundle options including the keyboard, and protectors from there.
With a really thin gap in the price of these two tablets, the decision comes down to other aspects such as performance, design, and display. But, realistically speaking, most of us would still prefer buying the latest gadget compared to an older one.
| | Samsung Galaxy Tab S9 FE | Samsung Galaxy Tab S7 FE |
| --- | --- | --- |
| Storage | 128GB, 256GB | 64GB, 128GB |
| CPU | Samsung Exynos 1380 | Qualcomm Snapdragon 750G |
| Memory | 6GB, 8GB | 4GB, 8GB |
| Operating System | Android 13 | Android 11 |
| Battery | Li-ion 8,000mAh | Li-ion 10,090mAh |
| Ports | USB Type-C Version 2.0, microSD (up to 1TB) | USB 3.2 Gen 1 Type-C, microSD |
| Camera (Rear, Front) | Front: 12MP UW, Rear: 8MP | Front: 5MP, Rear: 8MP |
| Display type | 10.9-inch, WUXGA+ (2304 x 1440), LCD | 12.4-inch, FHD+ (2560 x 1600), LCD |
| Price | $450 | $530 |
| Size | 10.01 x 6.53 x 0.26 inches | 11.21 x 7.28 x 0.25 inches |
| IP rating | IP68 | None |
| Weight | 1.15 pounds | 1.34 pounds |
Performance and battery
The Samsung Galaxy Tab S7 FE comes with the Android 11 OS (upgradable to Android 13), and is powered by the Qualcomm Snapdragon 750G chipset. With an octa-core CPU at a max clock speed of 2.2 GHz, it's really a performing choice for heavy games, or even photo/video editing software. Plus, the graphics are handled by the Adreno 619 GPU, which is a pretty smooth one, so far.
However, the Samsung Galaxy Tab S9 FE is a slightly better option. It features the Exynos 1380 chipset with an octa-core CPU that clocks at 2.4 GHz. In terms of raw processing power, the Galaxy Tab S9 FE has a slight edge with its newer chipset built on a 5nm process against the 7nm offered in Tab S7 FE. Plus, the Cortex-A78 cores on the Tab S9 FE are also more powerful than the Kryo 570 cores in the Tab S7 FE.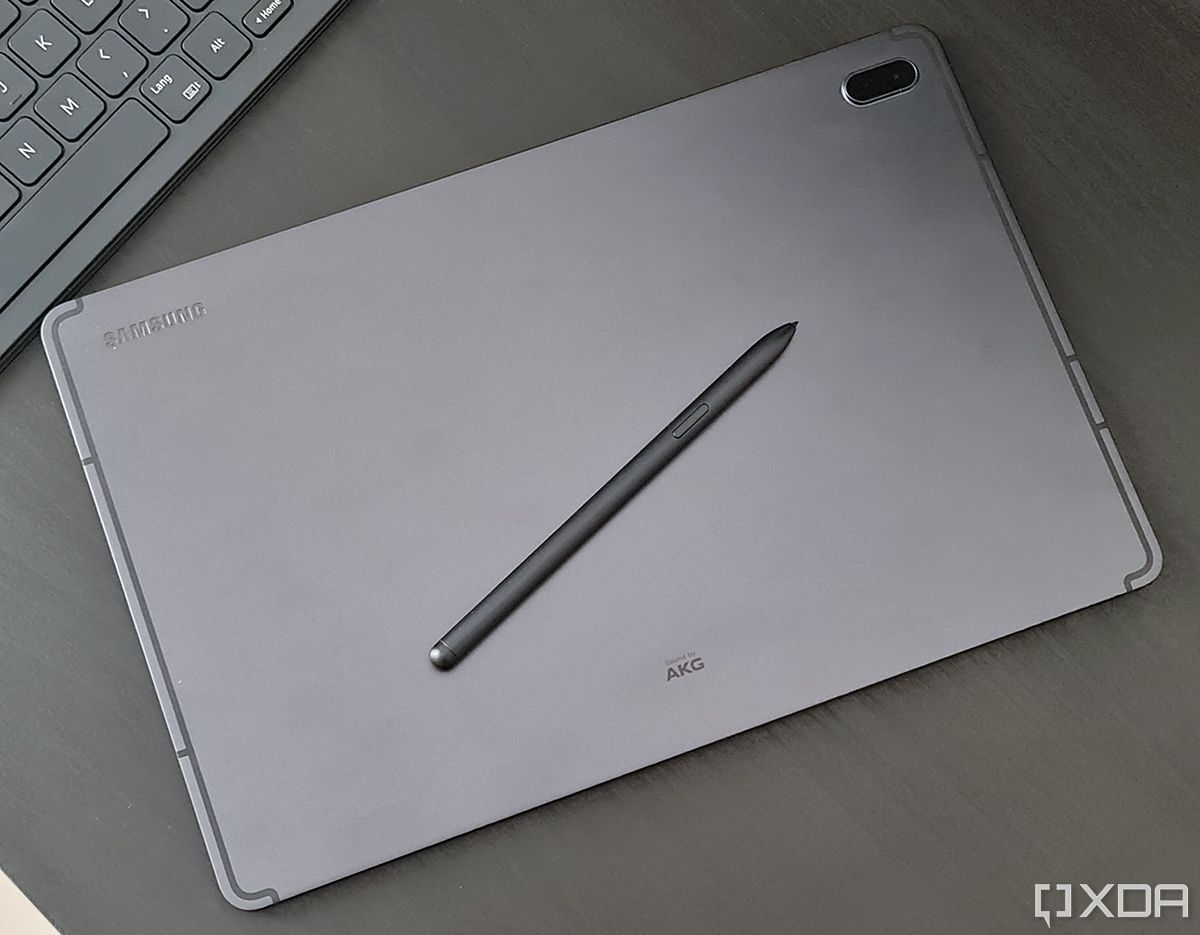 Still, one element I personally believe that could have been made better in the Tab S9 FE is the GPU. We see the Adreno 619 in Tab S7 FE but the S9 FE gets the Mali-G68 MP5 GPU. It's pretty great, but realistically speaking, the Adreno is much better.
One important element to help your buying decision is the battery. In smartphones, we are now seeing batteries that usually last an entire day, but the case isn't that simple for the tablets. Since the screen sizes are bigger, the battery tends to last much less.
For the Tab S7 FE, there's a Li-Po 10090 mAh battery while the Tab S9 FE has a Li-Po 8000 mAh battery. While this may sound as a clear difference, it is important to note that the Tab S7 FE has a bigger display and that makes sense for the extra battery. The Tab S9 FE has a lower battery capacity, but also a smaller screen. Therefore, you won't expect to see much difference between the battery timing of both. We can expect somewhere around 7–8 hours of battery life for both tablets.
Display and design
When it comes to design, these tablets have some noticeable distinctions, and my personal preference leans toward the more compact and versatile Galaxy Tab S9 FE.
The Samsung Galaxy Tab S7 FE features a larger physical footprint with dimensions of 284.8 x 185 x 6.3 mm and weighs 608 grams. As for the overall feel, the Tab S7 FE is characterized by its sleek metal chassis, featuring square edges and a small pill-shaped camera module in the top right corner on the back. You'll also notice antenna lines running along the left and right edges and Samsung branding positioned in the top left corner.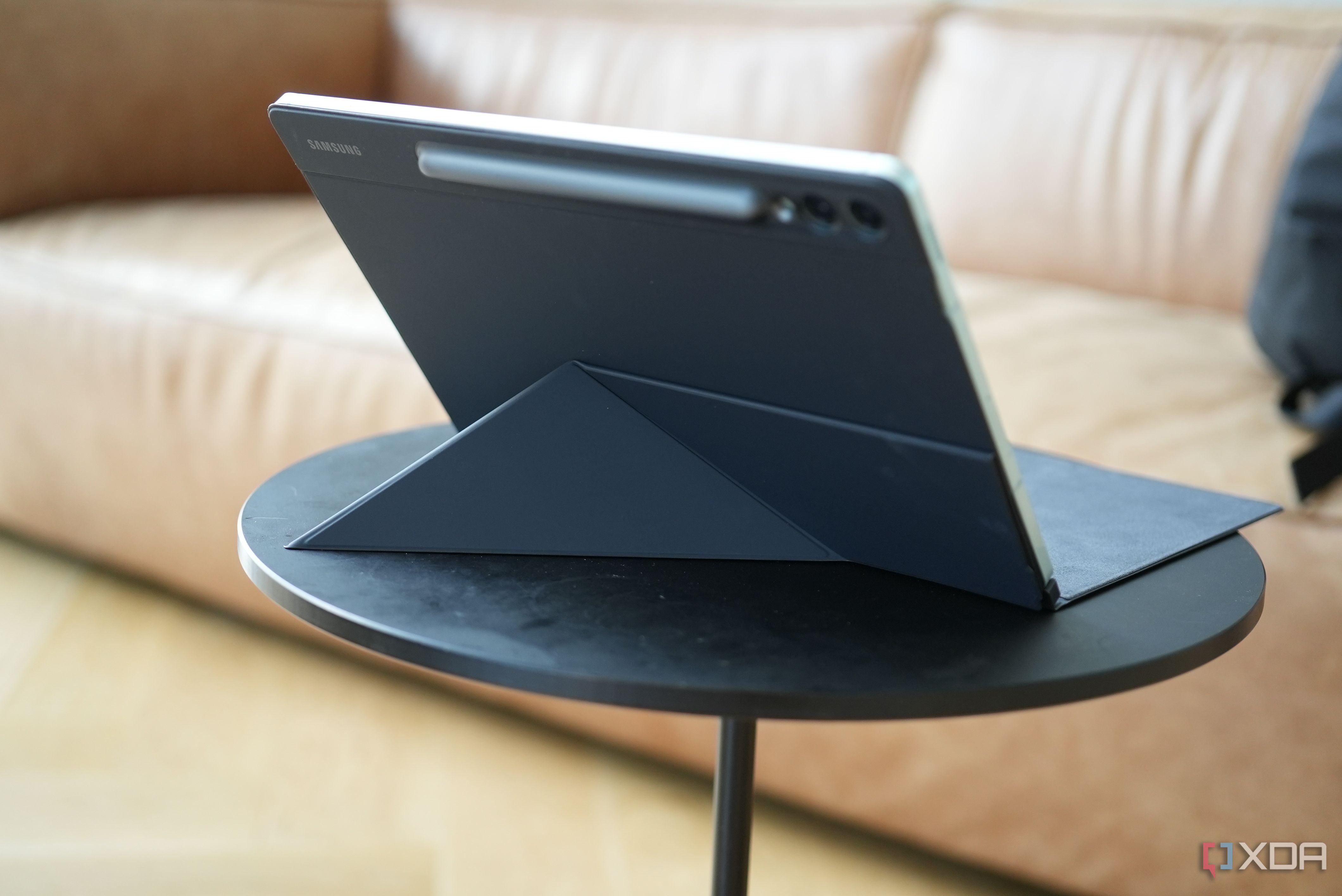 Nonetheless, the Samsung Galaxy Tab S9 FE is a much better option. It is a compact device with dimensions of 254.3 x 165.8 x 6.5 mm and weighs 523 grams with 249 ppi. It features a glass front and an aluminum back and frame which truly gives it a sleek and stylish look. What sets it apart is its IP68 dust and water resistance rating, allowing it to withstand exposure to water up to 1.5 meters for 30 minutes.
Moving on to the displays, the Galaxy Tab S7 FE offers a 12.4-inch TFT LCD screen with a resolution of 1600 x 2560 pixels, giving it a 16:10 aspect ratio and a pixel density of around 243 pixels per inch. It offers a refresh rate of 60Hz. While this display is large and offers a decent resolution, it's still a TFT LCD, which is far behind the AMOLED display we would all want to see.
On the other hand, the Galaxy Tab S9 FE's 10.9-inch IPS LCD display, with its 90Hz refresh rate, makes for a smoother and more visually pleasing experience. Personally, I find this combination of a slightly smaller screen and the higher refresh rate not only easier to handle but also more delightful for browsing, reading, or watching content.
However, there's a slight drop in the resolution as it offers 2304×1440 pixels. Plus, if you are someone who isn't looking for a compact device, or you have a preference for a larger display, you should go for Tab S7 FE.
As for the color choices, both devices have their unique ones. The S9 FE is available in Mint, Silver, Gray, and Lavender while the S7 FE is offered in Black, Silver, Green, and Pink. That being said, you have more flashy color options for the S7 FE compared to S9.
Cameras
The Samsung Galaxy Tab S9 FE has an 8MP single wide-angle rear camera. But the real game here is its 4K video recording capability at 30fps. That's pretty impressive for a tablet, and if you're the creative type who wants to capture high-res videos on the go, this feature is a winner. For the front cam, there's a 12-megapixel ultra-wide camera, which is fine for selfies and video calls.
The Samsung Galaxy Tab S7 FE also has a basic 8MP rear camera. The key difference lies in the video capabilities, as it records videos at 1080p at 30fps. The front camera is even more modest, featuring a 5MP sensor with the same 1080p at 30fps video capabilities. While this setup can serve for basic photography, it falls short in comparison to the Tab S9 FE's more versatile cameras.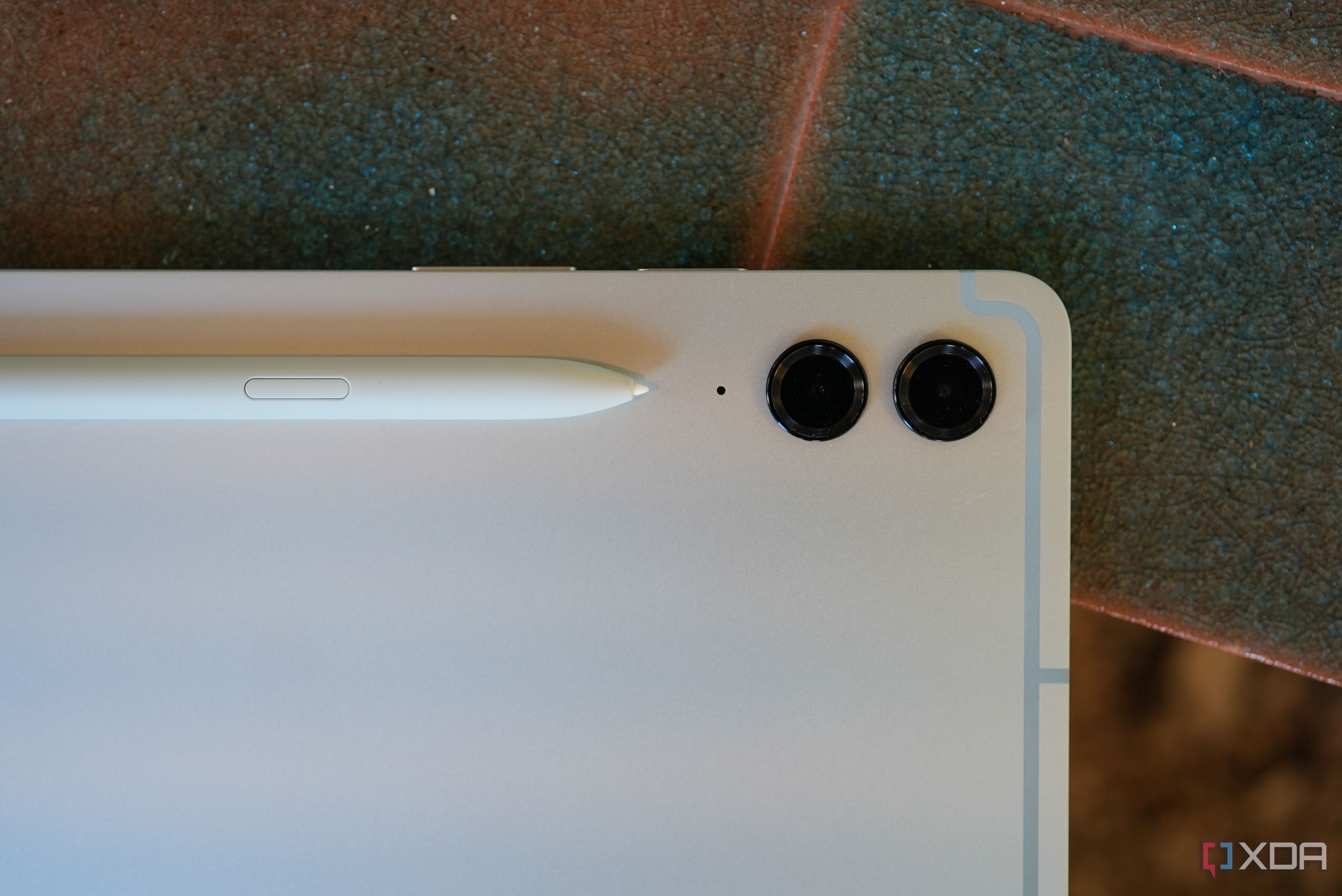 In my personal opinion, if you're someone who values camera performance, the Samsung Galaxy Tab S9 FE takes the lead. Its higher-resolution front camera and the ability to shoot 4K videos give it an edge over the Tab S7 FE.
Which device should you get?
Although both of them are some of the best Android tablets, for me, the Galaxy Tab S9 FE takes the win! Why? Well, frankly, I'd prefer the latest device over an older one. Plus, there's a better screen, higher PPI, better refresh rate, and even the performance with Cortex A78 is super impressive. While the camera isn't the one aspect that I would focus on, many others might, and even that is much better in the Tab S9 FE (4K).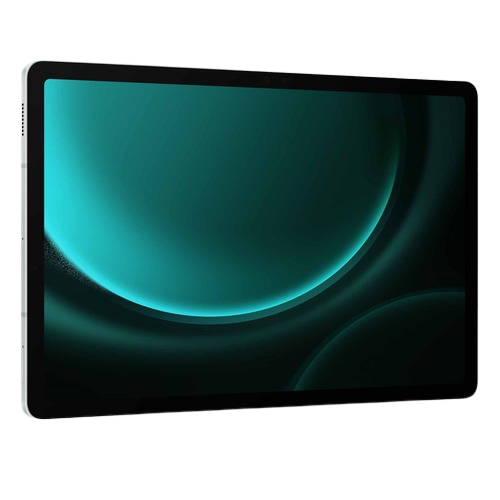 Source: Samsung
Samsung Galaxy Tab S9 FE
Editor's pick
The Samsung Galaxy Tab S9 FE outshines the Tab S7 FE, in key areas that make it a compelling choice. With a superior 90Hz IPS LCD display and Exynos 1380 chipset, the Tab S9 FE ensures a vibrant viewing experience and snappy performance.
However, that does not mean that the Tab S7 FE is a bad choice. As a matter of fact, if you are a fan of bigger screens, the Tab S7 FE should be your priority. Plus, it even has the Adren 619 GPU, a pretty smooth one if you talk about gaming or video rendering.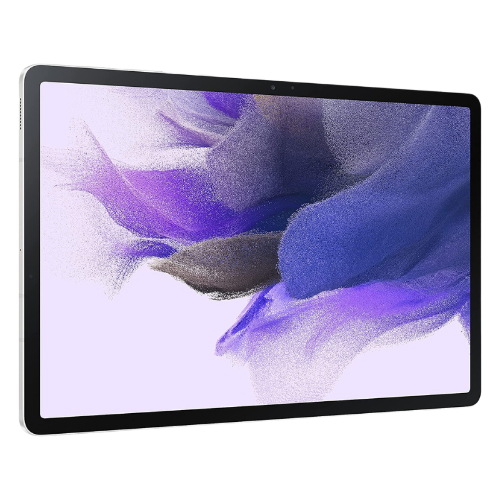 Samsung Galaxy Tab S7 FE
Runner-up
The Samsung Galaxy Tab S7 FE impresses with its 12.4-inch TFT LCD display offering an expansive canvas for content. Equipped with the Snapdragon 750G 5G chipset, it offers capable performance, while the Adreno 619 GPU ensures smooth graphics. Despite a lack of AMOLED technology, its large screen size makes it a worthy choice for multimedia enthusiasts.
** (Disclaimer: This video content is intended for educational and informational purposes only) **