Key Takeaways
Windows AIOs offer cooler designs and innovative features like pull-forward hinges, giant speaker bars, and QI chargers that put the iMac to shame.
Windows AIOs provide more variety with options for different screen sizes, resolutions, and CPUs, unlike the limited options in the iMac lineup.
Windows AIOs are cheaper than the iMac, with models starting as low as $900, making them a more affordable choice for basic computing needs.
Apple changed the computing industry forever with the iMac nearly 25 years ago, putting together everything you'd need for a personal computer in one package. It was really unique at the time, and even in 2023, Apple continues to innovate it. It just announced the M3 iMac, with Apple hailing the iMac as the best-selling all-in-one computer.
While that might be true, and while the newest iMacs might be more powerful than ever, thanks to Apple M3 silicon, there's still a need to step back. When you look at the wider picture, you can get a lot of what Apple offers and more in a Windows all-in-one (AIO) PC.
1
Windows AIOs often have cooler designs
While Apple significantly redesigned the iMac in 2021 with Apple silicon, new colors, and a new stand, it's largely been the same since then. One of the few things that sets the new M3 iMac apart from its predecessor is the chip inside. If you take a step away from Apple for a minute and look at what's happening in the PC world, you'll see how embarrassing this consistency has been. Windows AIOs are simply cooler when it comes to designs and features.
While something like the Surface Studio 2+ is more expensive than the iMac, it has a pull-forward hinge design, letting you bring the screen down to your desk, and it even supports pen input. Then, something like the older HP Envy 32 AIO has a giant speaker bar for enjoying your favorite tunes, and you can even use it as a Bluetooth speaker when the computer is off.
If you're looking for something more modern, the Yoga AIO 9i will let you plug your laptop into the display and use it as a second screen, and it even has a QI charger on the base. Even Acer's Aspire S series puts the iMac to shame with an impossibly thin bezel and a Ring Light on the webcam. All of these features are cool and innovative in the space by providing features you might even have thought you wanted. These are things Apple should be playing with to refresh its iMac line.
2
Windows AIOs have more variety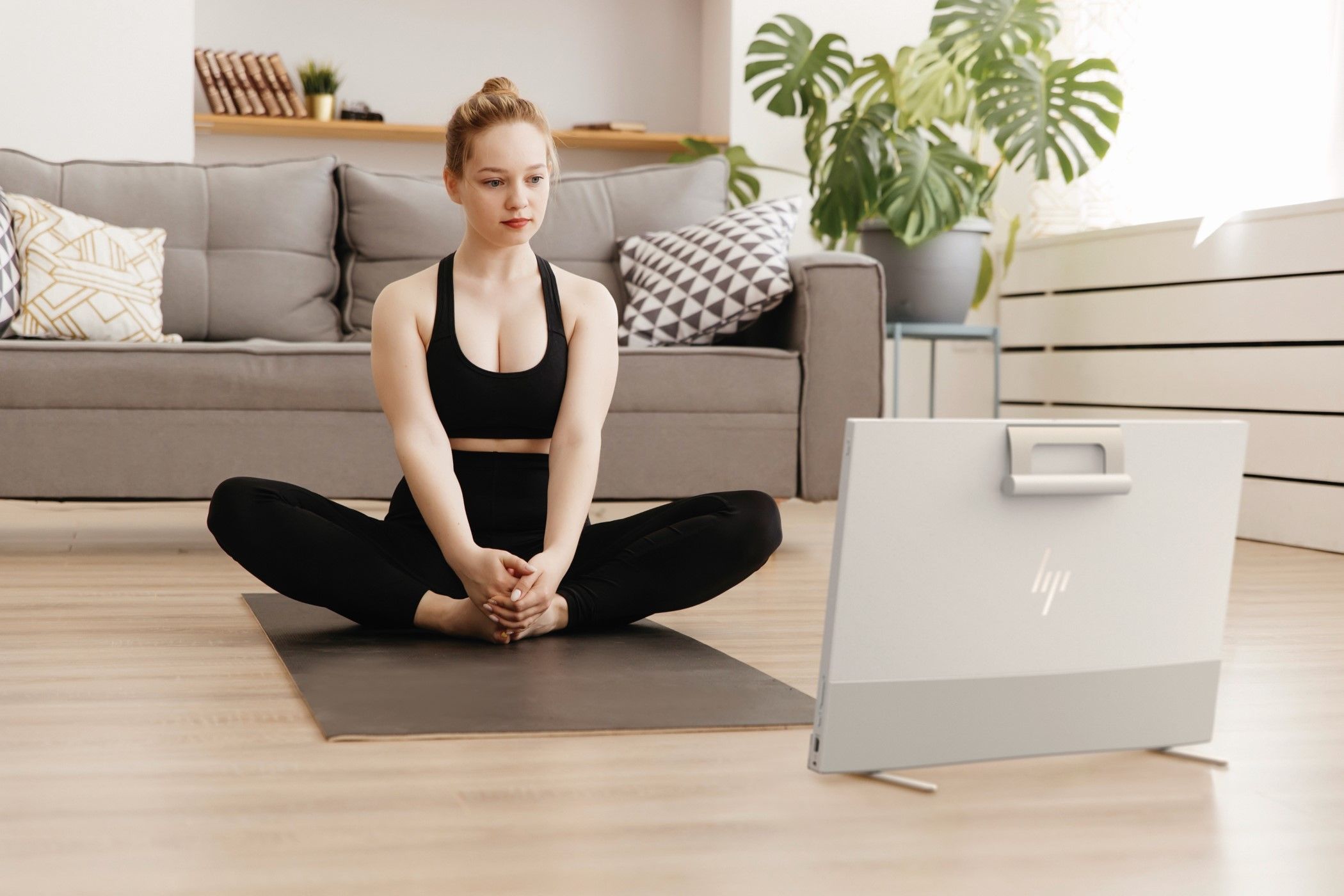 The problem with the iMac is that right now, there's only one "modern" version you can find featuring Apple Silicon and there's not much variety. The new M3-powered iMac only comes with a 24-inch 4480×2520 resolution screen, though you can find it in multiple colors. It's been this way since the iMac was redesigned with Apple Silicon in 2021.
If you want something bigger, you'll have to get the iMac Pro, which has a 27-inch 5K resolution screen, but this was discontinued in 2021 and still features Intel CPUs. You're also out of luck should you want something for a different type of setup, where space might be limited.
Meanwhile, there's a ton of choice on the Windows AIO side, though not as colorful as the iMac. HP, for example, just announced the HP Envy Move, which is a 23.8-inch AIO with a 2560×1440 resolution touch screen and a Core i3 CPU that you can literally take anywhere you go in your home thanks to a carrying handle at the top of the monitor. And if you want something bigger, the HP Envy AIO 34 has options for a massively wide and pixel-packed 34-inch 5120×2160 resolution screen paired with 12th-generation Intel Core i7 CPUs. Talk about choices.
3
Windows AIOs are cheaper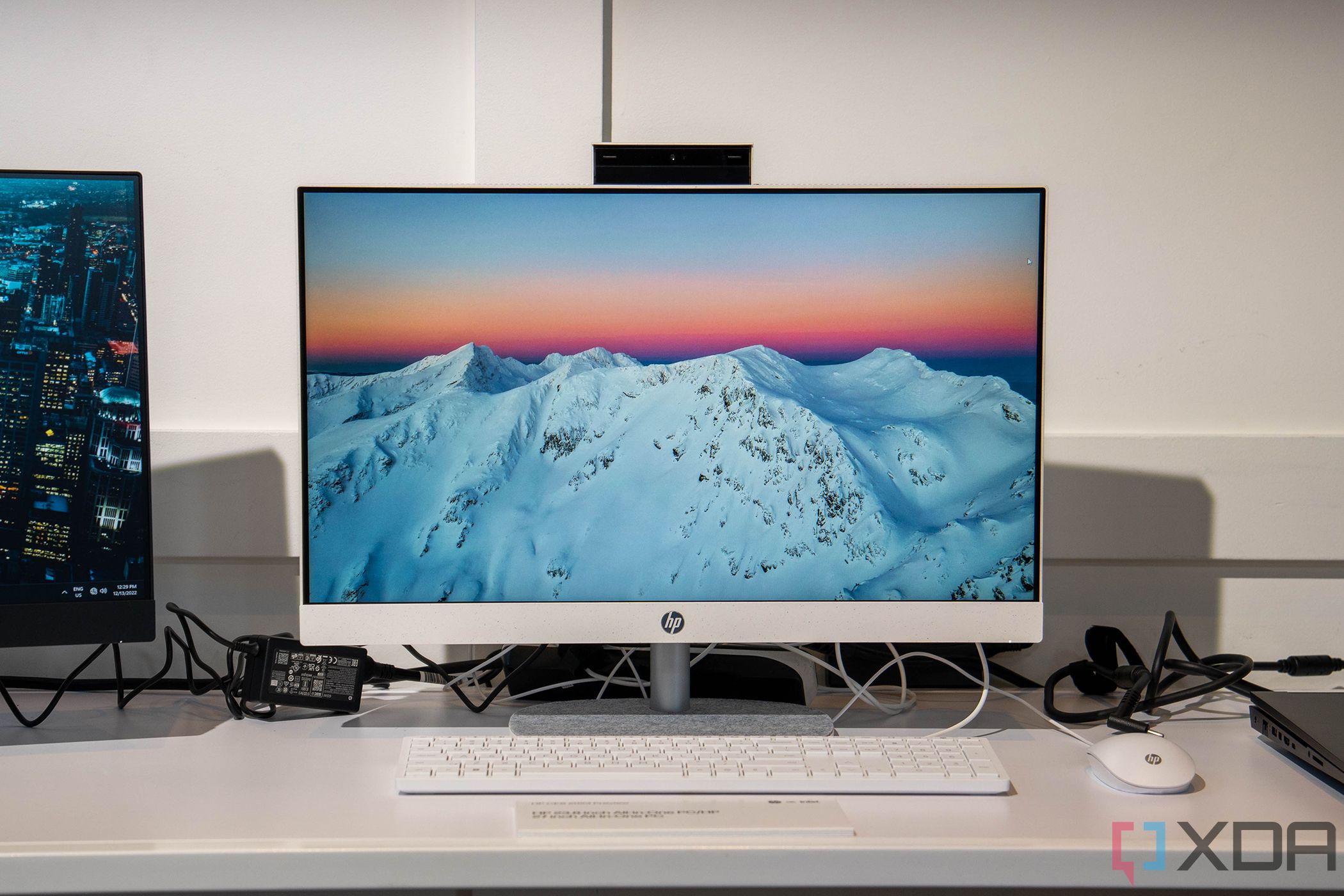 The iMac is up there with the best Macs Apple makes, and part of the reason is because of its price. Starting at $1,300, it can do everything you need. But what if I tell you that Windows AIOs can be cheaper?
HP, for example, offers the HP Envy 24 All-in-One, which starts at $900. Dell's own Inspiron 24, meanwhile, comes in at $1,100, with even cheaper models for $580. Of course, these aren't the most powerful all-in-one PCs and the screen resolution isn't the best, but it is worth mentioning anyway if you want a simple family or desktop PC for just the basics where the best specs don't matter.
In Apple's defense, if you need a Windows AIO that packs power for video or photo editing, the M3 iMac will do the trick for only $1,300. If you want that in the Windows space, you'll have to spend a lot more to get an added RTX 3060 graphics card for video editing and a crisp 5120×2160 resolution display — around $2,400. An older model with GTX 1650 graphics, meanwhile, might cost you $2,000. Windows AIOs don't have as much power as the M3 iMac does, but if you don't need it, there are plenty of cheaper options.
4
Windows now has the synergies that make iMacs great for Apple fans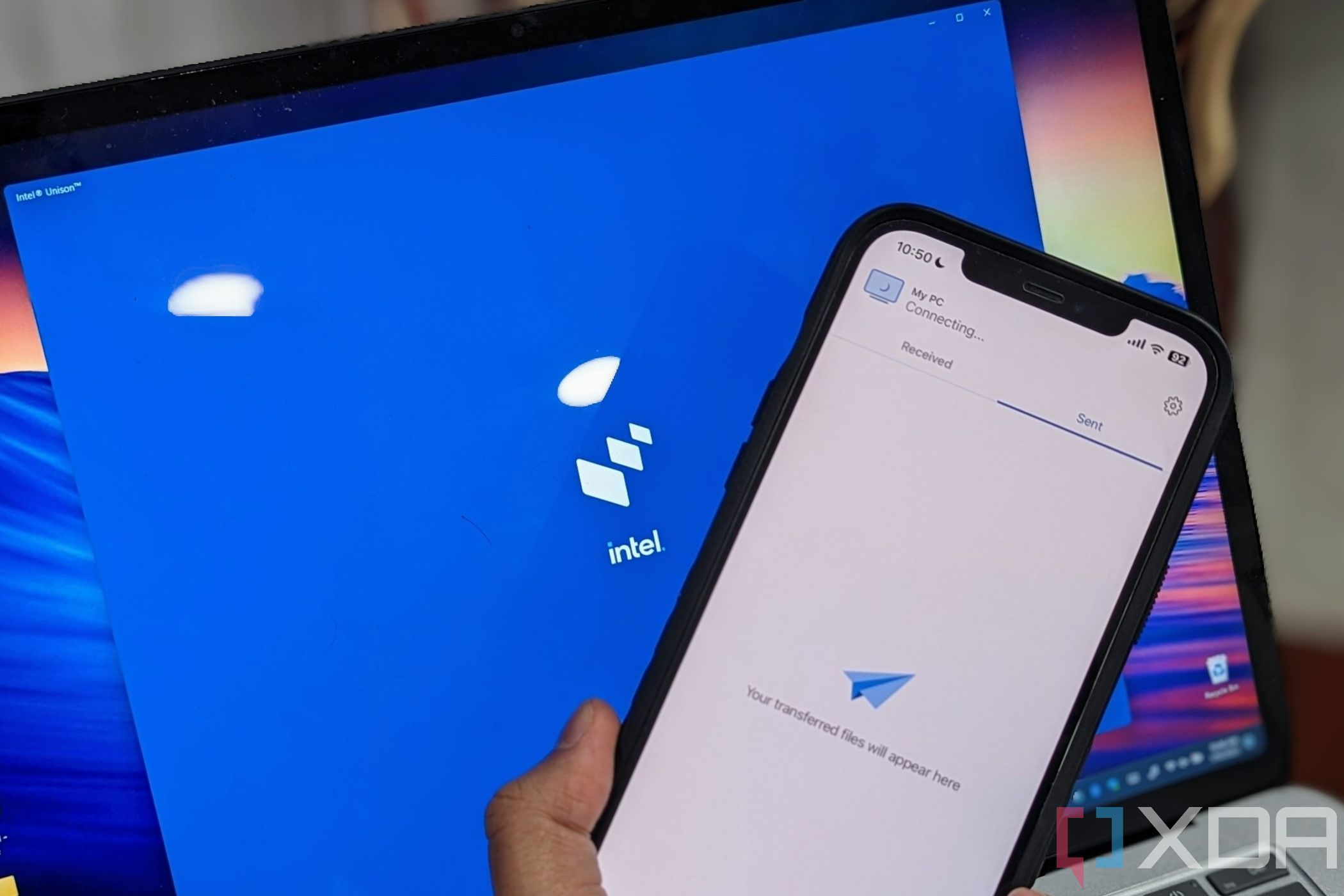 During Apple's Scary Fast event where the M3 iMac was announced, the company was quick to point out how you can get integrations with iPhone, iMac, and other Apple devices. They showed how you could message and answer phone calls on your Mac and even scan documents from your iPhone to your Mac.
It called these features "unrivaled," but these are things you can already get on a Windows PC with some apps. Indeed, thanks to two different apps, Intel Unison and Phone Link, you now have two different ways to unite your iPhone with Windows. These apps let you text from your iPhone on your PC or even accept calls and see the photos you took on your phone right on your desktop. However, while the Phone Link app now supports iPhone, it's a bit limited in functionality because of how locked down iMessage and the Apple ecosystem can get. But the point is that where there's a will there's a way, and it's now possible to enjoy your iPhone with Windows all-in-ones, too.
Can Windows AIOs drive Apple to change the iMac?
As you can tell, there's a lot going on these days when it comes to Windows AIOs. Things have come a long way, and OEMs are going beyond what Apple has done with the iMac, with great features, great prices, and tons of variety. It makes me wonder if this will impact Apple's future plans and help it push the iMac in new directions. Just like you, I'll wait and see, but as a Windows fan, I have my hopes up that it might.
** (Disclaimer: This video content is intended for educational and informational purposes only) **