Key Takeaways
The base 14-inch MacBook Pro should be compared to last year's M2 MacBook Pro, which started at $1,299, meaning this year's model is more expensive.
While the M3 MacBook Pro does offer some value in terms of design, display, and ports, its internal components, such as memory, are lacking and not suitable for a "Pro" laptop at this price range.
The target audience for the 14-inch MacBook Pro seems to be focused on aesthetics rather than performance, as there are better value options available at lower or higher price points.
Apple released new products yesterday at a Mac event, and usually when that happens, we're just hoping pricing remains the same. With the bill of materials going up for nearly all consumer electronics due to inflation and other world issues, there's more reason than ever for Apple to raise prices on the best Macs. Instead, Apple dropped the starting price of the 14-inch MacBook Pro from $1,999 to $1,599, or so it claims. As it turns out, this apparent price drop doesn't tell the whole story. In actuality, the MacBook Pro got more expensive, and I'm struggling to see how it makes sense in Apple's current MacBook lineup.
The base 14-inch MacBook Pro replaces the 13-inch model
It all starts to make sense when you realize that the 14-inch MacBook Pro, packing an M3 chip, isn't the same computer as last year's 14-inch MacBook Pro. That's because the base-model configuration of the 14-inch MacBook Pro (2022) featured an M2 Pro chip. If you wanted a MacBook Pro with a base M2 chip, you'd have to go with the 13-inch MacBook Pro. This model featured the exact same design as Intel MacBooks Pro of the same size. Essentially, it was like a MacBook Air with active cooling and a touch bar. This did have performance advantages over the fanless MacBook Air, but not by much.
Apple's Pro branding has become a bit of a status symbol, to say the least. That's why a lot of people in the industry thought that Apple only kept the M2 MacBook Pro around for people who wanted to own a MacBook Pro without spending two grand. At a price point of $1,299, most people (including myself) would recommend buyers just get a redesigned M2 MacBook Air and save $100. Now, the base chip version of the MacBook Pro gets the full redesign, putting it on par with the Pro and Max chip versions. But at a starting price of $1,599, it effectively gets a $300 price hike.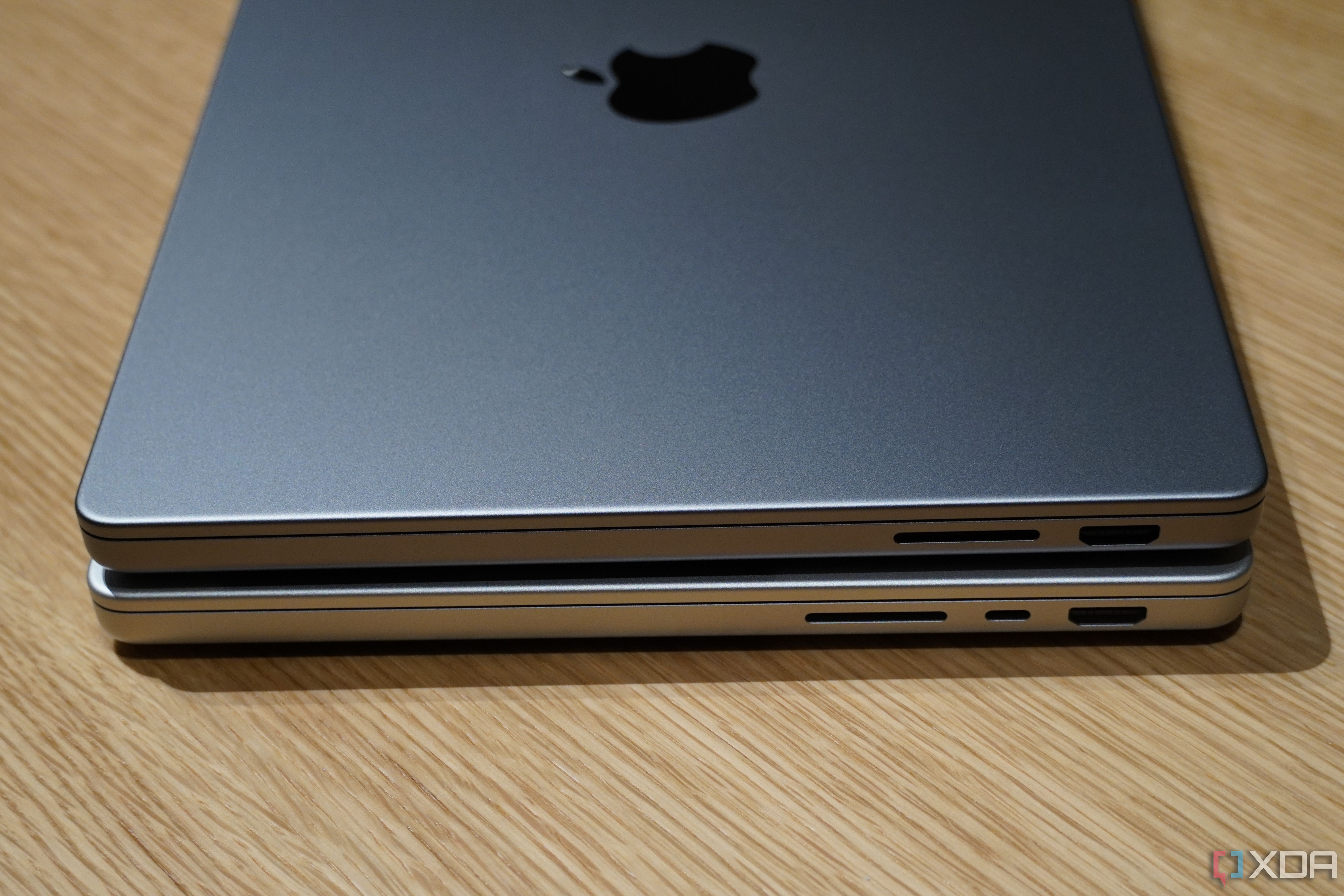 The ports of an M3 MacBook Pro (top) and an M3 Pro MacBook Pro (bottom).
The interesting thing is that Apple actually added quite a bit of value to the M3 MacBook Pro, perhaps even $300 worth of value. But after spending hands-on time with the M3 lineup, I don't think Apple made the upgrades in the right places. With the redesign, the base-model MacBook Pro now features an HDMI slot and an SD card reader. More importantly, the new laptop ships with Apple's Liquid Retina XDR display, providing much better quality and brightness. While the older 13-inch MacBook Pro has an IPS LCD panel, the new model uses mini-LED technology. That alone might be worth the additional cost.
The problem is that while Apple upgraded the chassis, display, and added ports, the internal components don't have the power to match. The base model M3 MacBook Pro starts at $1,599 and only includes 8GB of RAM. Remember, Apple uses a unified memory system that shares memory between the CPU and GPU, so this 8GB serves as both system RAM and vRAM. I don't think that's enough for a computer in 2023, let alone enough for future-proofing years down the road. And I definitely don't think it's enough for a "Pro" laptop at this price range.
There's also the fact that the M3 chip still supports only one external display, which has to be an intentional move at this point. Considering that Intel Macs could power multiple external monitors with far less power than Apple Silicon, the limitation is just ridiculous. To now see it on a MacBook Pro this expensive isn't ideal.
Who is this MacBook Pro for?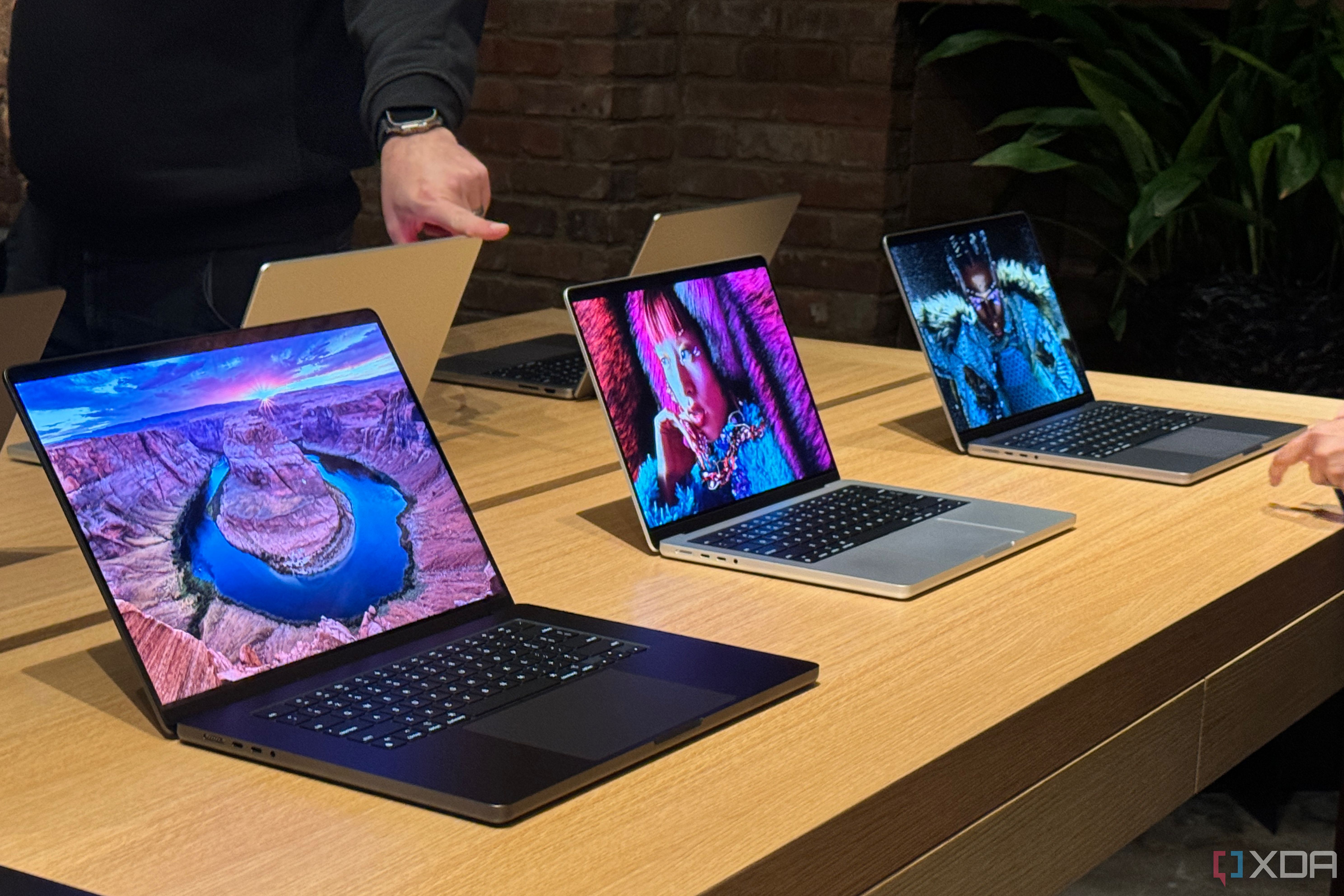 So, don't be fooled by Apple's claim that the 14-inch MacBook Pro is now $400 cheaper. All things equal, the new M3 MacBook Pro is a few hundred dollars more expensive and comes with a few upgrades. I have to imagine that this MacBook is still going to be for a superficial audience that prioritizes look and status over performance. Because what's on the inside isn't all that great, and I would never recommend someone pay for a mini-LED display upgrade before getting more than 8GB of system memory. If you're looking at this model, chances are you'd be better off going for a lower-end model (M2 MacBook Air) or a higher-end one (M3 Pro MacBook Pro).
** (Disclaimer: This video content is intended for educational and informational purposes only) **