Whether you need a powerful and reliable speaker for your home or you want something that can come with you on your adventures, the Tronsmart Bang Max portable party speaker is up to the task. The Bang Max delivers the sound quality power to function as your at-home go-to speaker but is lightweight enough to toss in your bag and bring along.
From September 5 until September 15, the Bang Max will be available at a special discounted price of $169 on Amazon, Geekbuying, and the Tronsmart website. Read on to see everything you'll love about this portable party speaker.
Tronsmart Bang Max portable speaker
The Tronsmart Bang Max delivers impeccable sound quality while being easily portable, with a long-lasting battery.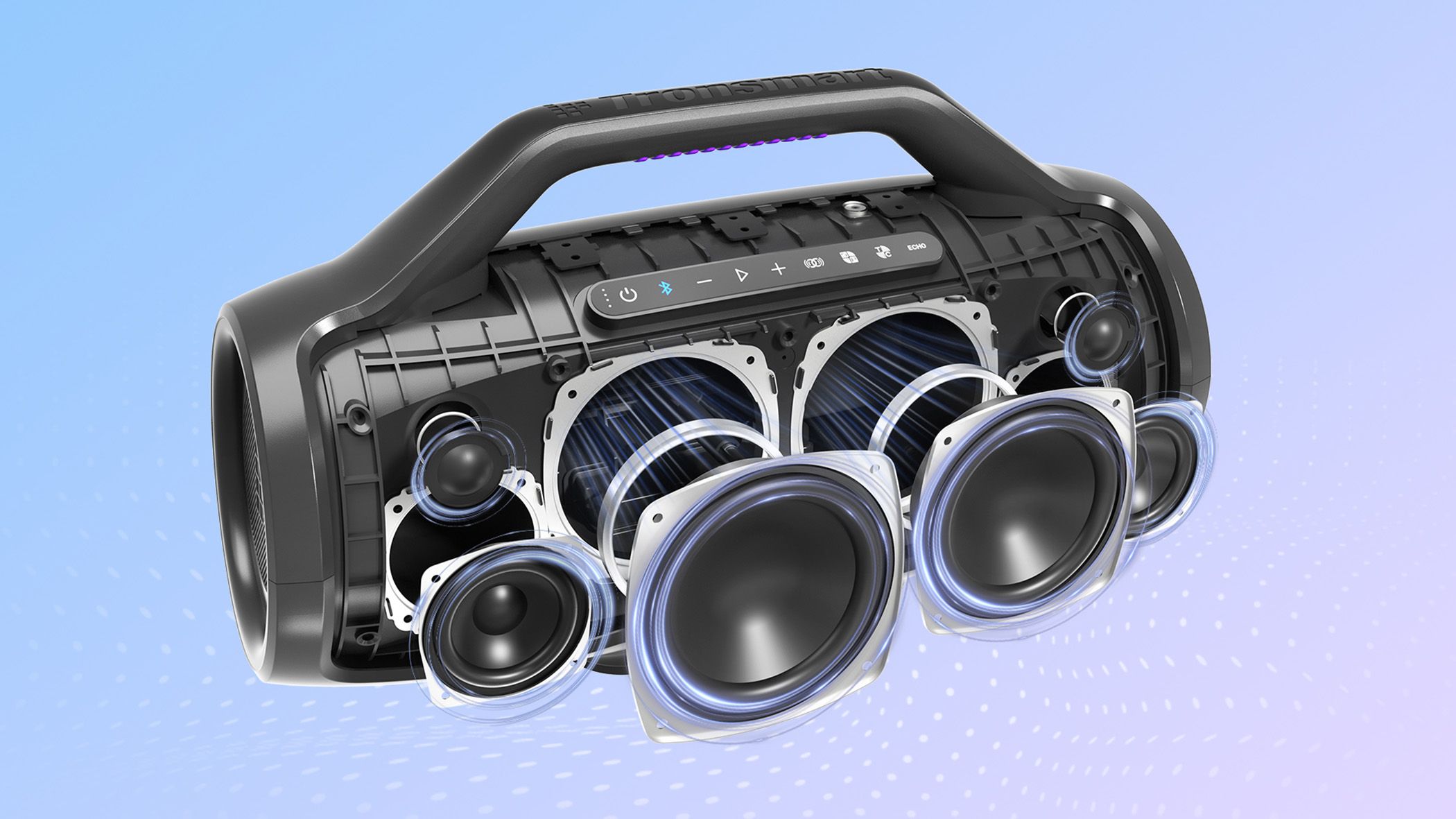 Source: Tronsmart
Incredible sound quality
The Bang Max uses Tronsmart's patented SoundPulse™ Audio Technology to deliver amazing quality with a three-way sound system. The two 35W woofers deliver a deep, punchy bass, while the dual tweeters and mid-tweeters produce clear treble, coming at you with 130W of powerful sound and dazzling clarity. It supports four playing modes – Bluetooth, Aux-in, U-Disk, and TF Card – for maximum convenience.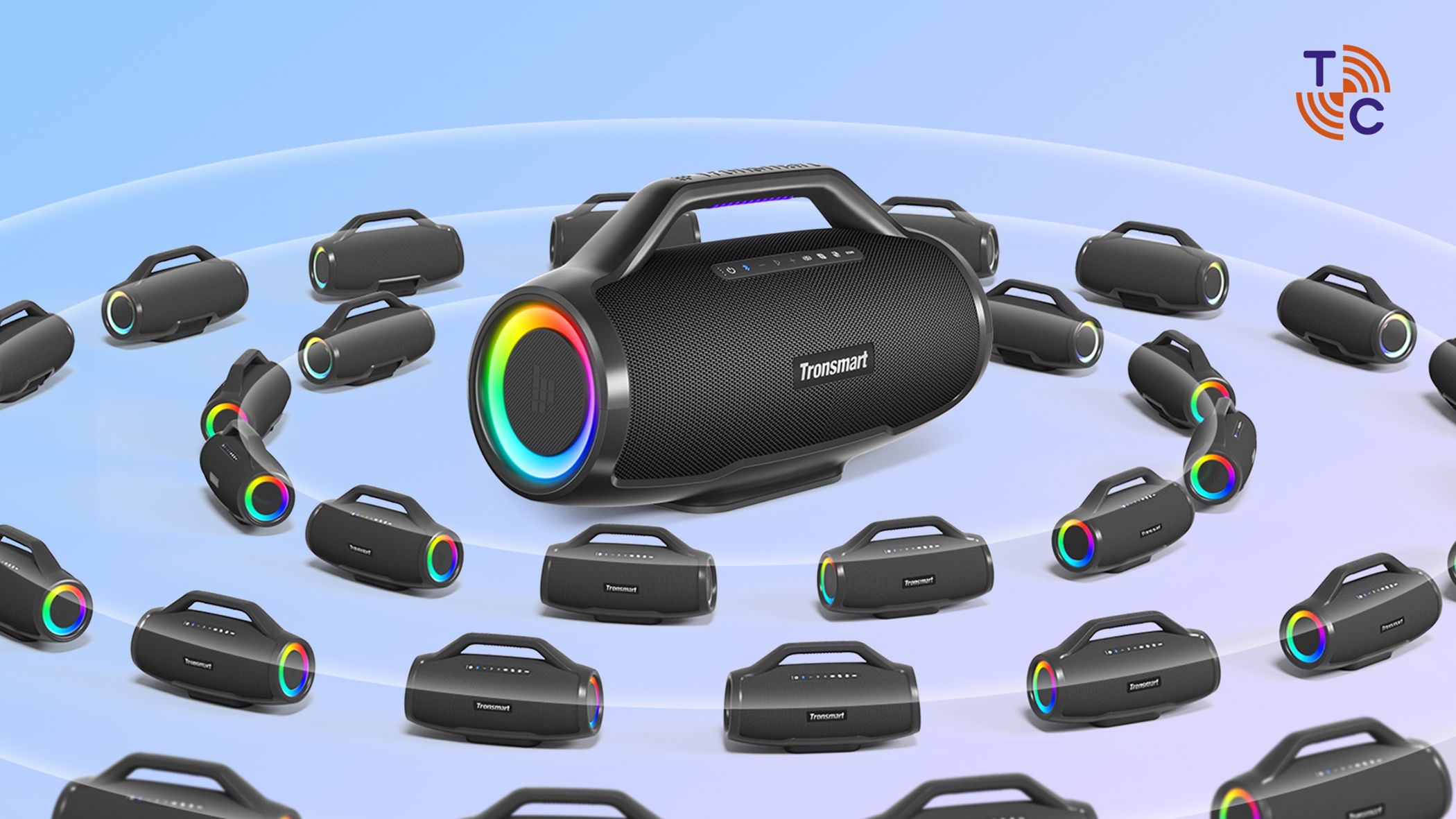 Source: Tronsmart
Easy syncing and pairing
For extraordinary stereo sound, you can pair two speakers to up the intensity and take your listening experience to the next level. And when you want to get the party rocking, you can sync more than 100 Tronsmart speakers using its TuneConn™ Technology.
If there's more than one person at the party who likes to be the DJ, you'll no longer need to fight for control of the speaker. The Bang Max can connect with two devices simultaneously so that you can seamlessly switch between playlists.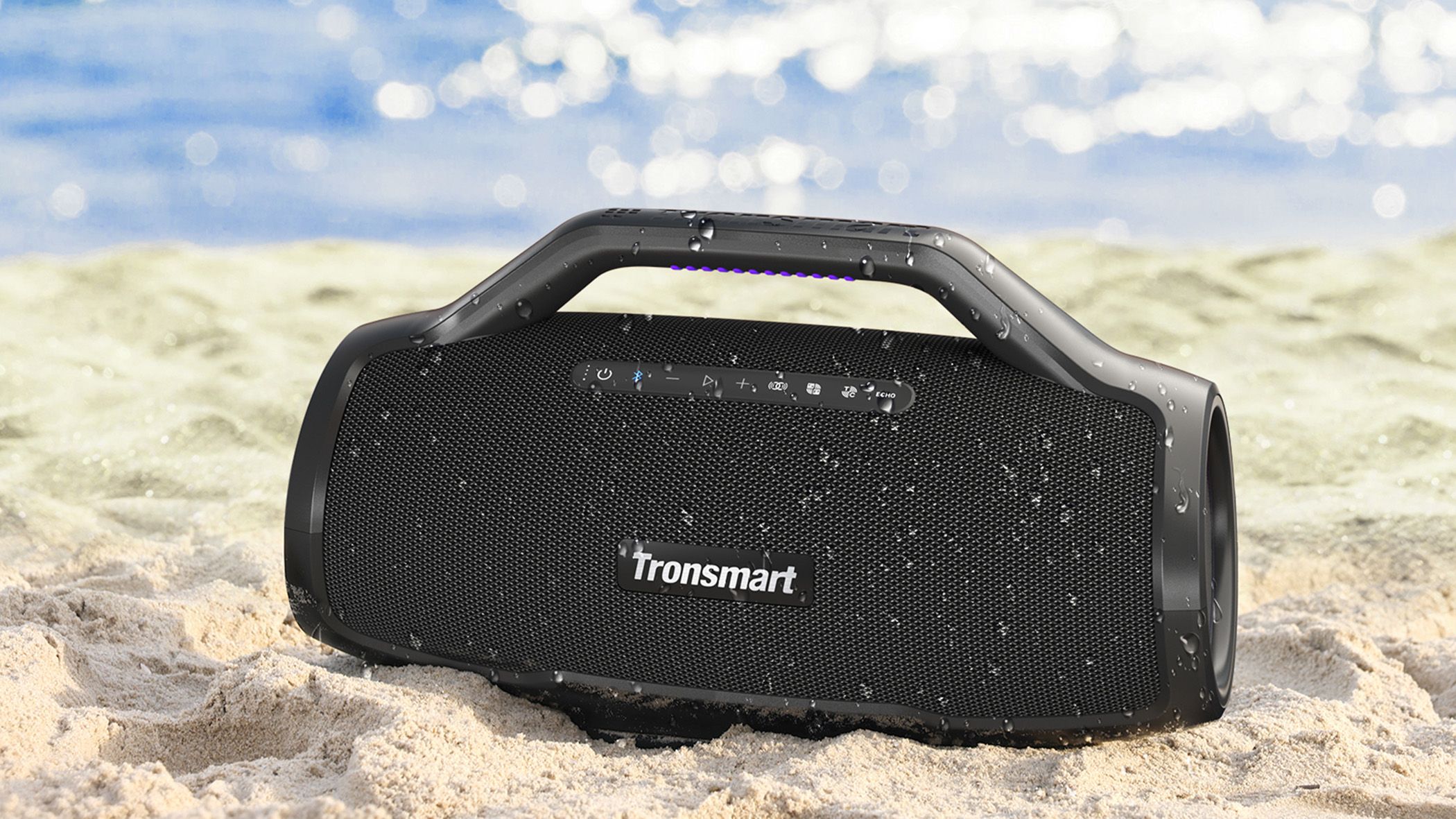 Source: Tronsmart
Portable and waterproof
If a portable speaker doesn't have a handle, it's always going to be a pain to drag around. At 13 pounds and 18.5 inches wide with a top handle, the Bang Max is highly portable. It can accompany you wherever you go, whether it's an overnight camping expedition in the woods or to a family gathering. With its 18000mAh battery and up to 24 hours of playing time, you can confidently leave the house without a charger. You can even use your Bang Max as a power bank to charge your devices.
When you bring it to the beach or raucous parties, you'll never need to worry about water damage because the Bang Max is rated IPX6 waterproof.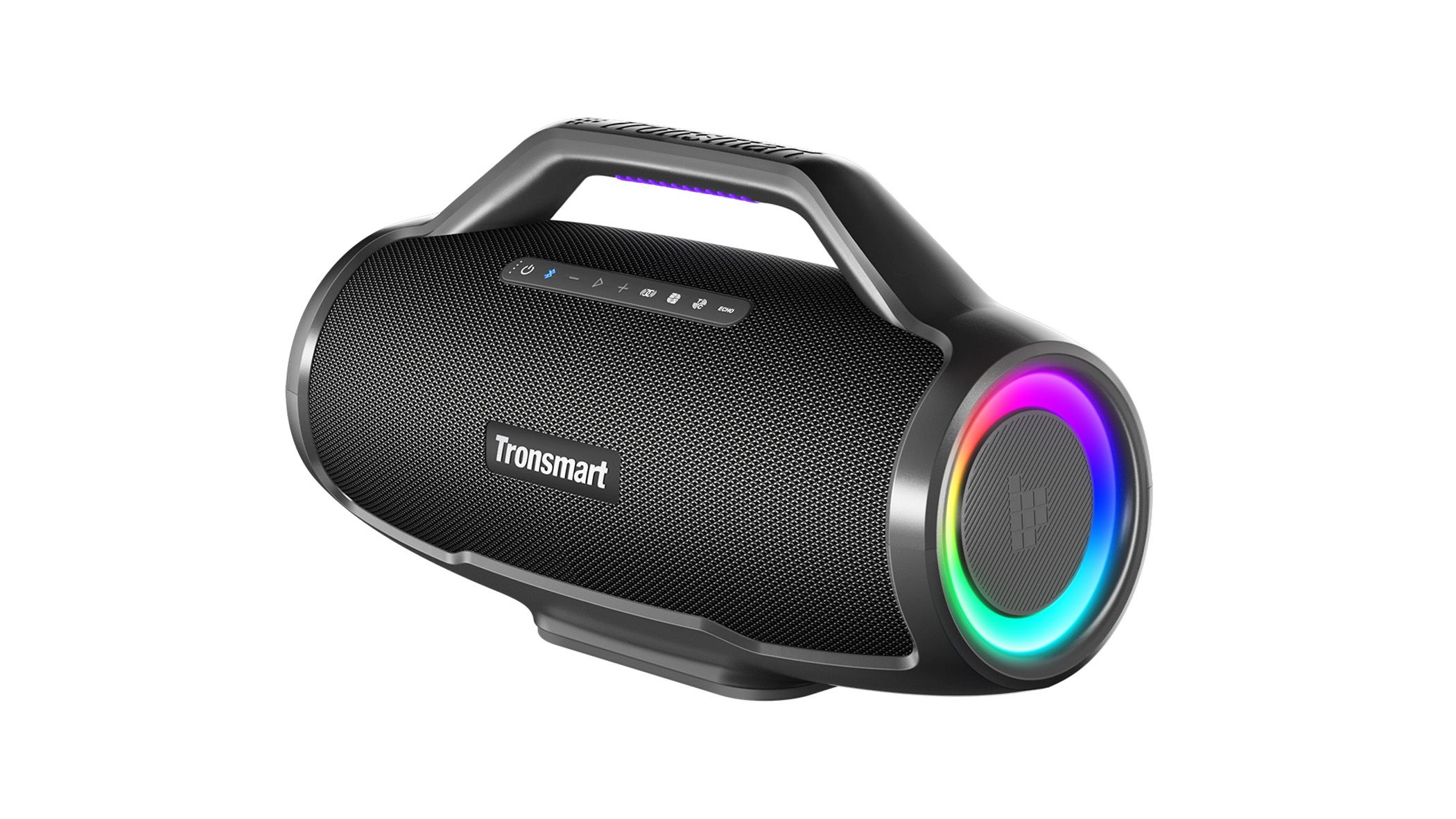 Source: Tronsmart
Customized sound and lighting
Customizing your listening experience is one of the most fun parts of using the Tronsmart Bang Max speaker. Starting with the sound, you can tailor EQ modes to your preferences or the style of music that you enjoy through the Tronsmart app. If you're unsure about what sounds best, the Bang Max has five default EQ modes to provide you with the best settings for the type of tunes.
When it's time to showcase the Bang Max's brilliant built-in lights, you have full control through the app. You can sync your music with the speaker's lights to create a lively show or set the ambiance for the evening.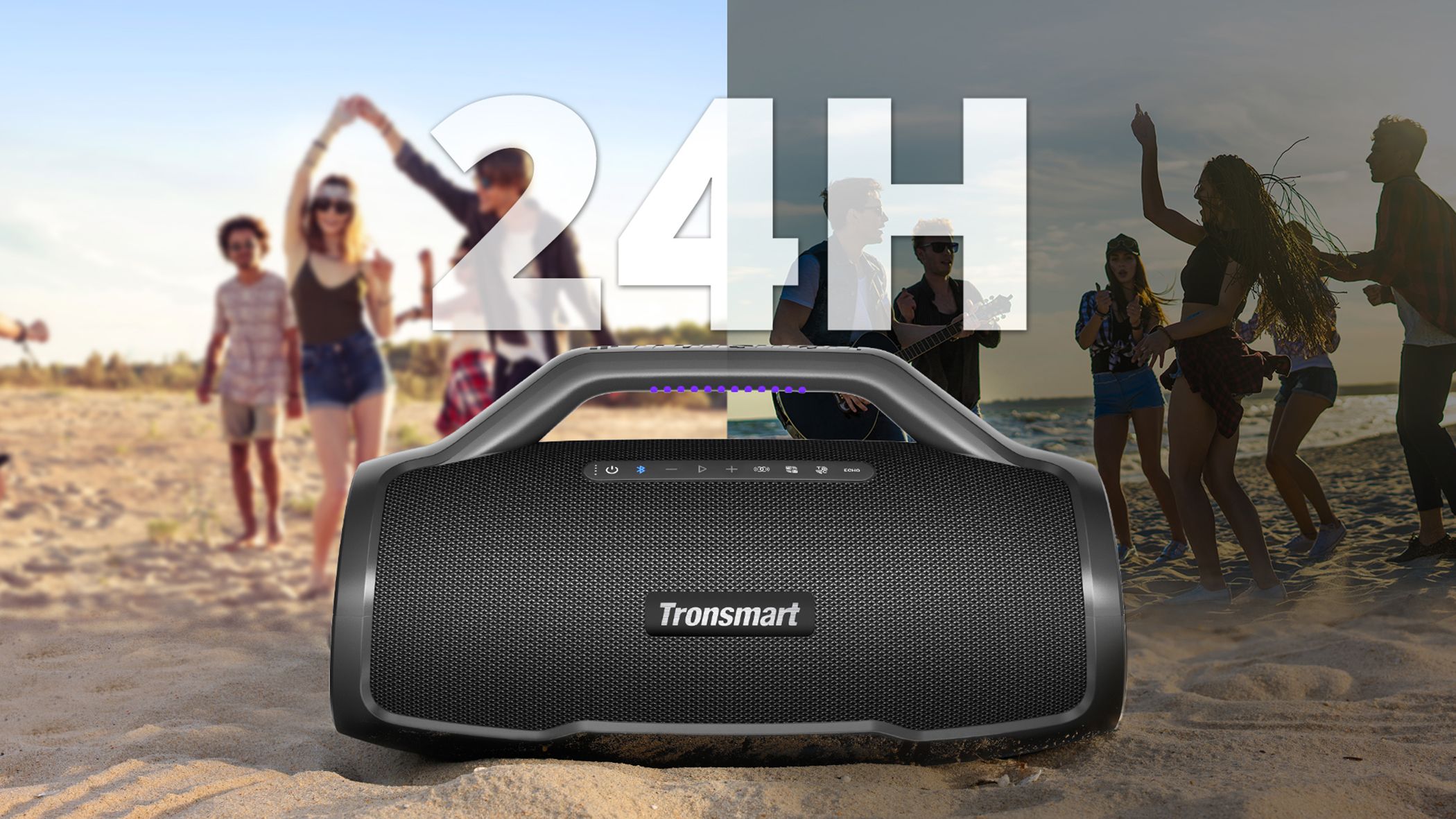 Source: Tronsmart
Interactive party features
Did somebody say karaoke? The Tronsmart Bang Max has dual inputs that can support two wired microphones or one mic and one guitar. This is the perfect feature for those who love to party and sing. Kids will love being able to sing along with their favorite songs with a real microphone, making it a great addition to birthday parties.
Check out the Tronsmart Bang Max portable party speaker between September 5 and September 15 on Amazon, Geekbuying, or the Tronsmart website and save $60 with prices marked down from $229 to $169.
This is a sponsored post. The product choices and opinions expressed in this article are from the sponsor and do not reflect the editorial direction of XDA Developers or its staff.


** (Disclaimer: This video content is intended for educational and informational purposes only) **