Key Takeaways
Qualcomm's Snapdragon X Elite chipset is poised to revolutionize the Windows laptop market with its blend of performance and battery life, comparable to Apple Silicon.
The chipset uses custom Arm cores, unlike previous Qualcomm processors and other vendors, which use off-the-shelf core designs.
Despite not having little cores in the Snapdragon X Elite, Qualcomm's efficient cores still enable it to match Intel's power and provide superior battery life. Little cores may be used in future iterations of the product.
Qualcomm flew me out to Hawaii last week for its Snapdragon Technology Summit, where it announced the Snapdragon X Elite. As it stands right now, the new chipset seems poised to revolutionize the Windows laptop market, thanks to a blend of performance and battery life that we've previously only seen from Apple Silicon.
The San Diego firm accomplishes this by using custom Arm cores. The alternative, which you'll find in prior Qualcomm processors, MediaTek chips, and in pretty much every other Arm vendor's chips (in phones and laptops at least), is to use off-the-shelf core designs from Arm.
The Snapdragon X Elite uses 12 of Qualcomm's custom Oryon cores, all clocked at 3.8GHz with the ability for two of them to boost to 4.2GHz. More specifically, the CPU uses three clusters of four cores.
One of the biggest questions at the show was why there are no little cores.
What is big.LITTLE?
Big.LITTLE is an architecture that was announced by Arm in 2011, and it's become pretty much ubiquitous in Arm processors. The idea is pretty simple. Different CPU cores are better for different things.
For smartphones, it meant that when a device is, for example, syncing background notifications, it's not sucking down the same amount of power as if it was performing a heavier task. And when those heavier tasks need to be performed, that's where the performance cores come in.
These days, Qualcomm's mobile chips have one core that's more powerful than the rest, three high-end cores, and four little cores. For its Snapdragon 8cx Gen 3, there were four big cores and four little cores.
Threatened by Arm computing, Intel even introduced its own version of big.LITTLE, which it calls its hybrid architecture. This debuted with Intel's 12th-gen family of CPUs.
So where are the little cores on the Snapdragon X Elite?
When I asked people at Qualcomm why there are no little cores, the answer was, "Our cores are so efficient that we don't need them." I asked around a half dozen people, and they all said the same thing, using the exact same wording. However, most of them also said something like, "That doesn't mean we won't have little cores in the next version."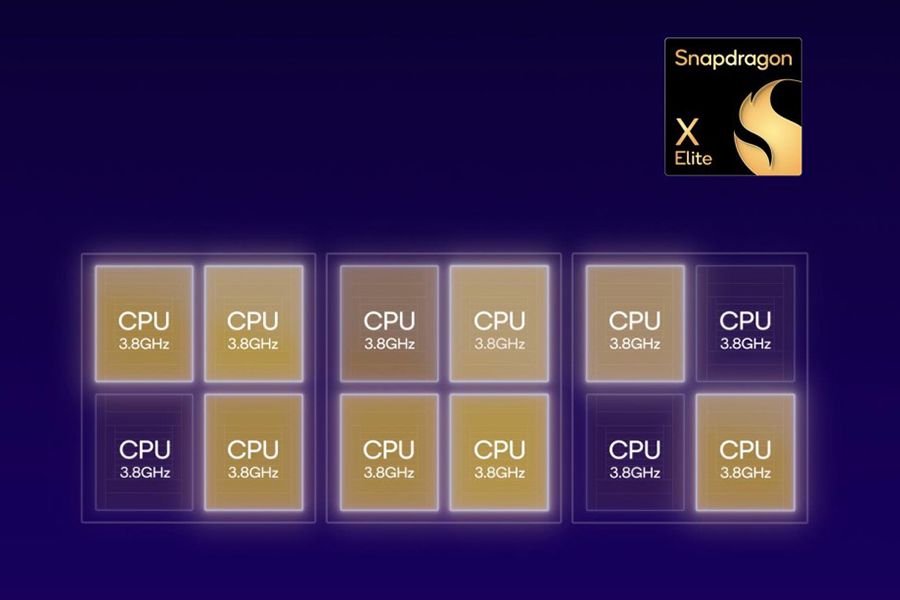 So, that's the official messaging. Little cores are totally unnecessary, but they'll also be used in the next generation (or at least a future iteration).
Let's talk a bit more about that, because frankly, the little cores that would have to be used if Qualcomm wanted a standard big.LITTLE architecture just don't exist right now.
The Oryon cores use Arm v8.7 ISA, which was first announced in late 2020. There are no other CPU cores on the market that use that particular ISA. The most recent Arm cores, Cortex-A720 and Cortex-A520, are both found in the Snapdragon 8 Gen 3, but those use Arm v9.2. The previous generation of those cores, Cortex-A710 and Cortex-A510, are both Arm v9.
Big.LITTLE architecture does rely on a uniform architecture between all cores for seamless switching. However, spokespeople from both Arm and Qualcomm did confirm to me that it would be technically possible to mix architectures and bridge the gap with a software solution. This isn't common, since it's likely going to be very inefficient.
Qualcomm's three options
Being that there are no existing cores that can be easily paired with Oryon, Qualcomm essentially had three options. It could build software to make Oryon compatible with something like Cortex-A720, it could build its own custom little core, or it could use all 12 of the same core.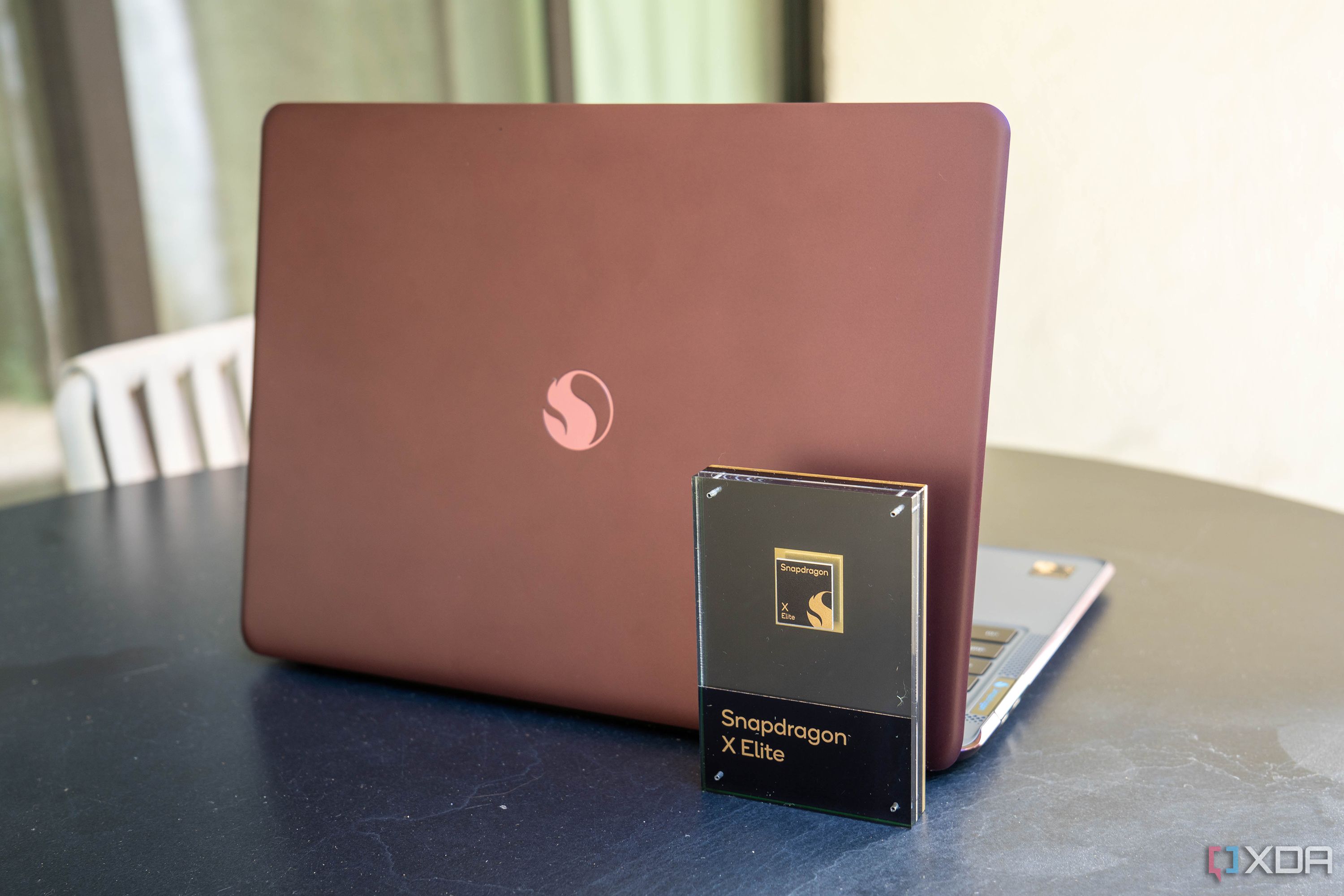 It went with the third option. Frankly, it makes the most sense for its first Oryon product. When you think about the years of engineering that went into making the Snapdragon X Elite work, adding another layer of complexity by developing a separate little core is too much.
It's also worth remembering the purpose of this launch. Sure, Qualcomm wants to produce chips that allow the Windows PC market to be on par with Apple's Macs in terms of performance and battery life, but the real goal out of the gate is to beat Intel at its own game.
And when it comes to beating Intel, all Qualcomm really has to do is match the power, because beating Intel on battery life is going to come naturally. You don't need small cores to do that.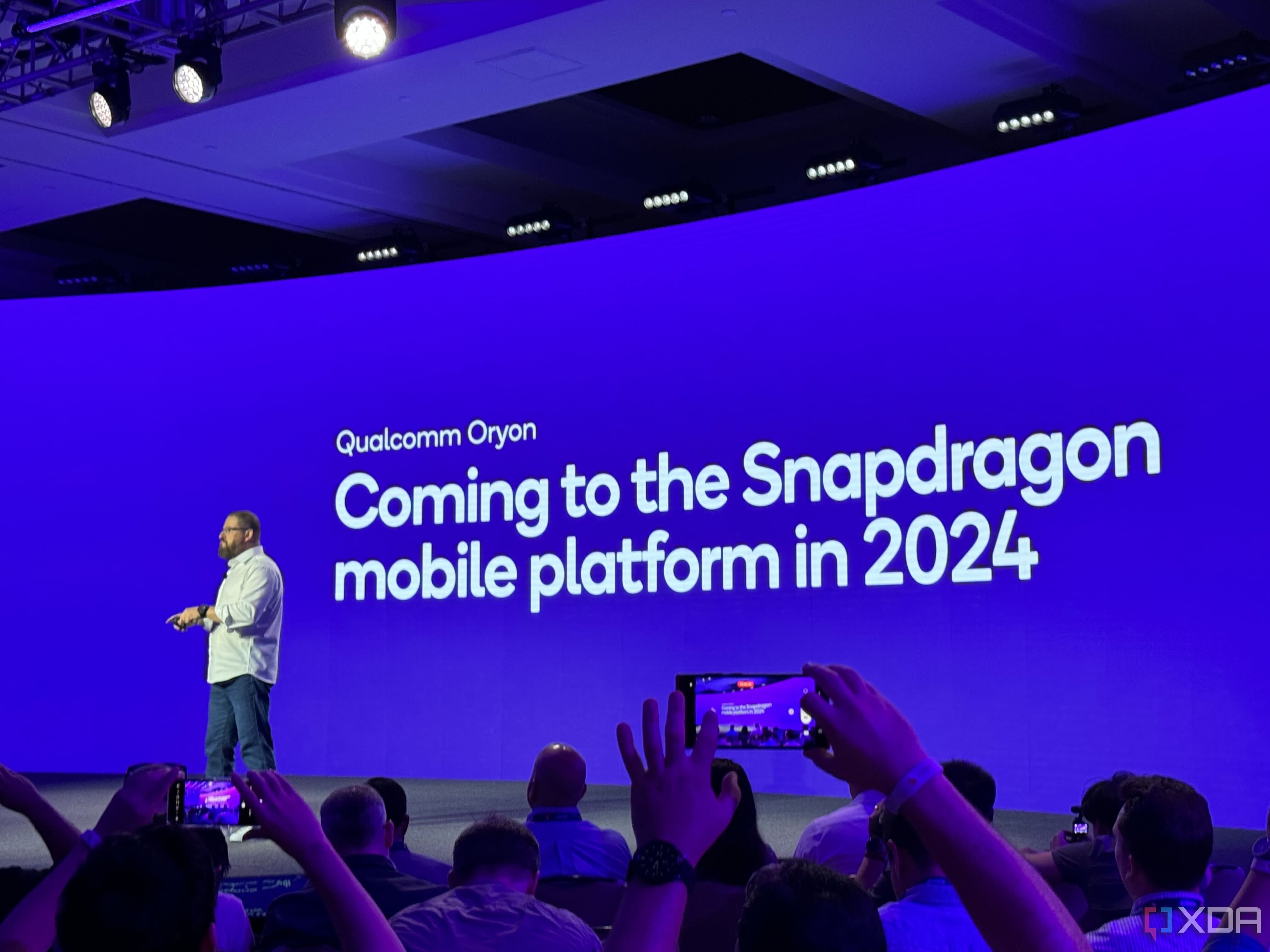 Big.LITTLE is a tried and true architecture for Arm processors, so much so that Intel eventually adapted it for x86. There's no doubt that little cores going to be paired with Oryon at some point, especially with Oryon coming to the next-gen mobile processor from Qualcomm. But for the Snapdragon X Elite, there aren't any, and that probably makes sense for this particular launch.
** (Disclaimer: This video content is intended for educational and informational purposes only) **