Apple debuted the iPadOS 17 software update earlier this month, and for the most part, it's just catching up on the advancements brought to iOS in previous years. But a small tweak in iPadOS 17 added USB video class (UVC) support for the inbuilt USB-C port on most modern iPads, opening up the realm of possibilities for I/O devices on iPad. While it was first confirmed that the iPad now could use UVC support for external webcams in the underlying iPadOS 17 API, it was later discovered that the iPad could now become a full-functioning HDMI monitor as well.
This kind of functionality has already worked on iPadOS in the past — sort of. With Sidecar, it was possible to extend your Mac's display using your iPad. This essentially made it a portable monitor, but only for compatible Macs and iPads. Forget using a Windows PC or a game console to get the same experience. Additionally, while Mac computers can serve as an AirPlay receiver for iPhones, iPads still don't have that functionality. That leaves a gap, and with UVC support, the Orion Video System is filling it. It's an app that turns your iPad into an unrestricted external display. We tried it, and it's a very cool solution for iPad owners.
How the Orion app works
The Orion Video System comes from the minds of Lux Optics Inc., which developed Halide, the popular professional camera app on iOS. It essentially tricks the iPad into thinking that your output device — like a PC or a gaming console — is a webcam. For that, you'll need an HDMI capture card. It's an inexpensive adapter that is designed to receive HDMI input instead of output it to another external display. There is a plethora of USB-C to HDMI adapters out there that you'd think would work, but trust me, they don't. Luckily, if you want to try this out for yourself, there are plenty of affordable options on Amazon. I've included the one I used below, but you can pick out any one of them.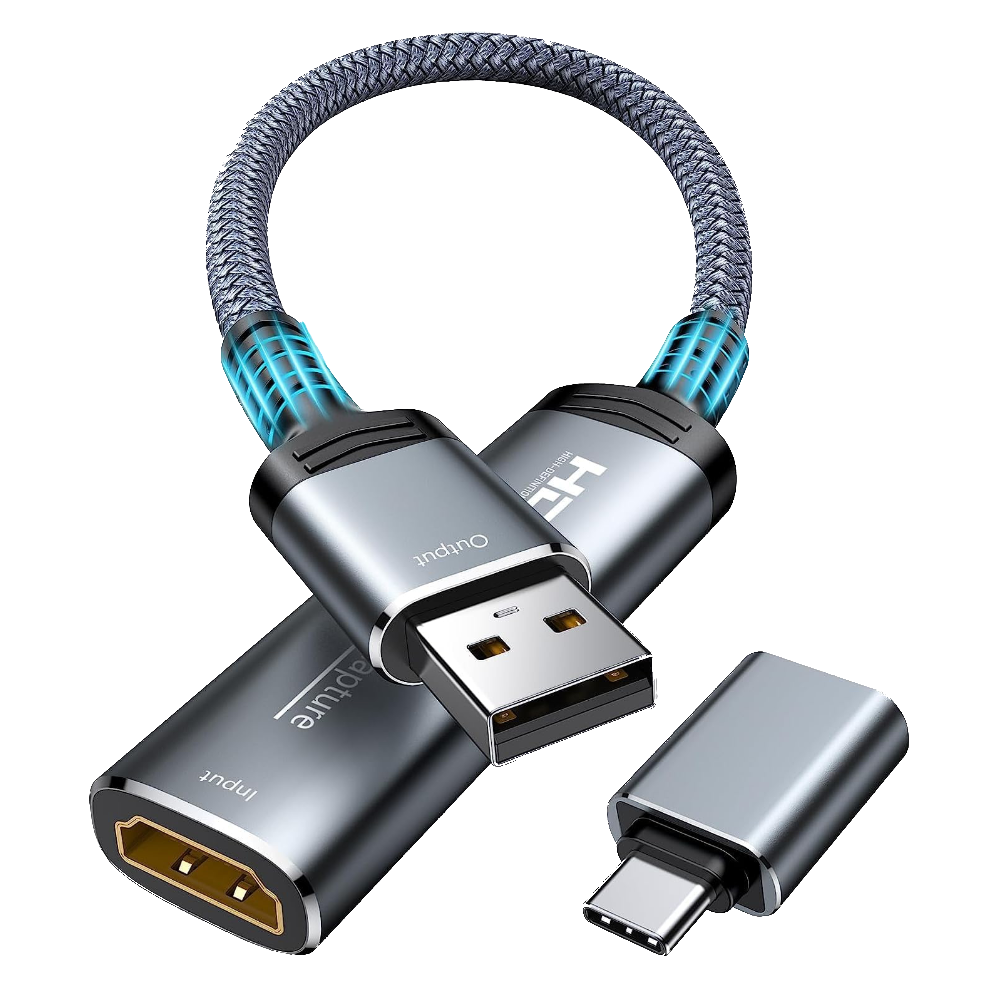 Highwings Video Capture Card
This video capture card tricks your iPad into thinking that your input device is a webcam. It works with the Orion app to enable full support for using your iPad as an external monitor.
Using the iPad as an external monitor for PCs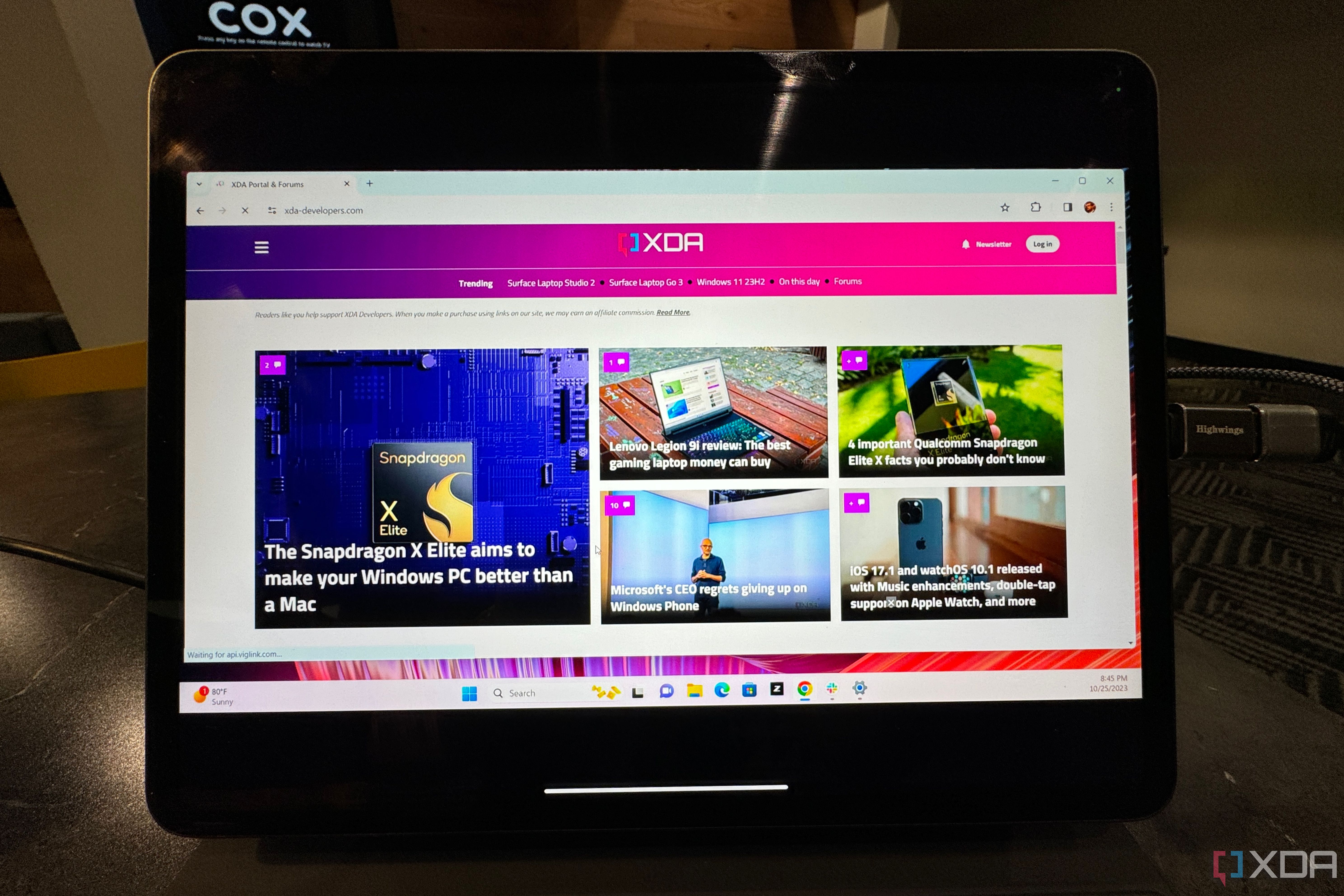 Previously, while there was Sidecar for using your iPad as an external display for your Mac, there wasn't an option for Windows. Since iPads are still some of the best tablets you can buy, it's entirely possible that you use an iPad and a Windows laptop. With the Orion app and the right cables, you can finally use your iPad as a portable monitor for your Windows device. As soon as you plug everything in and launch Orion, Windows will detect the iPad as an external display. Then, you can either choose to mirror your display or extend it via the Windows settings menu.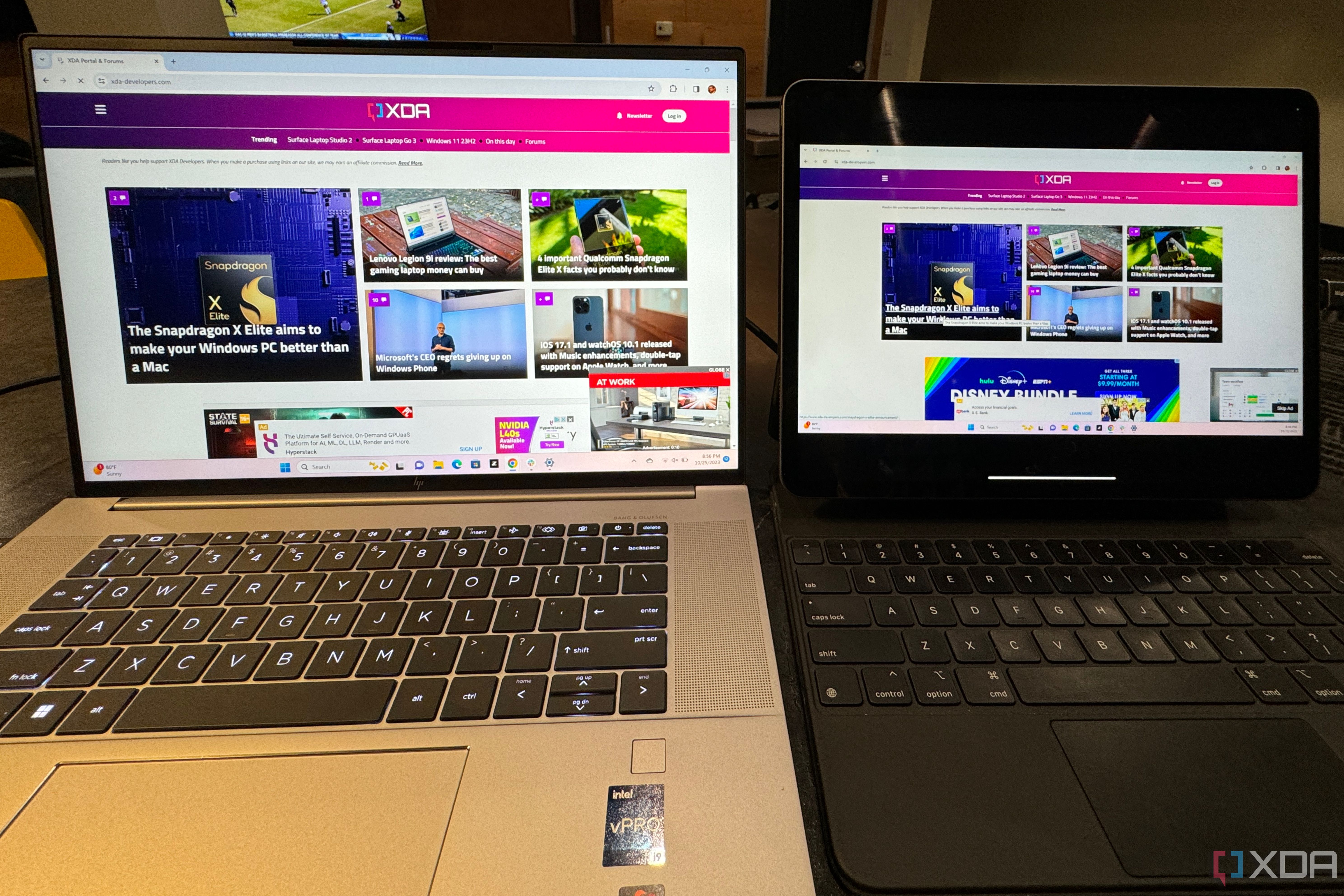 So, the Orion app makes using an iPad as a PC display fairly plug-and-play. However, there are a few things to note. First, the iPad's aspect ratio is 4:3, which means you might see black bars if your input device uses a widescreen aspect ratio. This is a pretty big downside when compared to Apple's Sidecar, since that feature adjusts to use the iPad's full display. Additionally, resolutions might not be identical between the iPad and your input device, which might make your content look worse than usual. In that case, Orion offers AI upscaling as a premium feature that can be unlocked with a one-time, $5 in-app purchase.
Although Orion isn't perfect, the fact that this is possible at all is of huge credit to the developers behind the app. For people who already own an iPad and want an external display for their Windows device, I can see this being a serviceable alternative to buying a dedicated portable monitor.
Orion is made for gaming and content consumption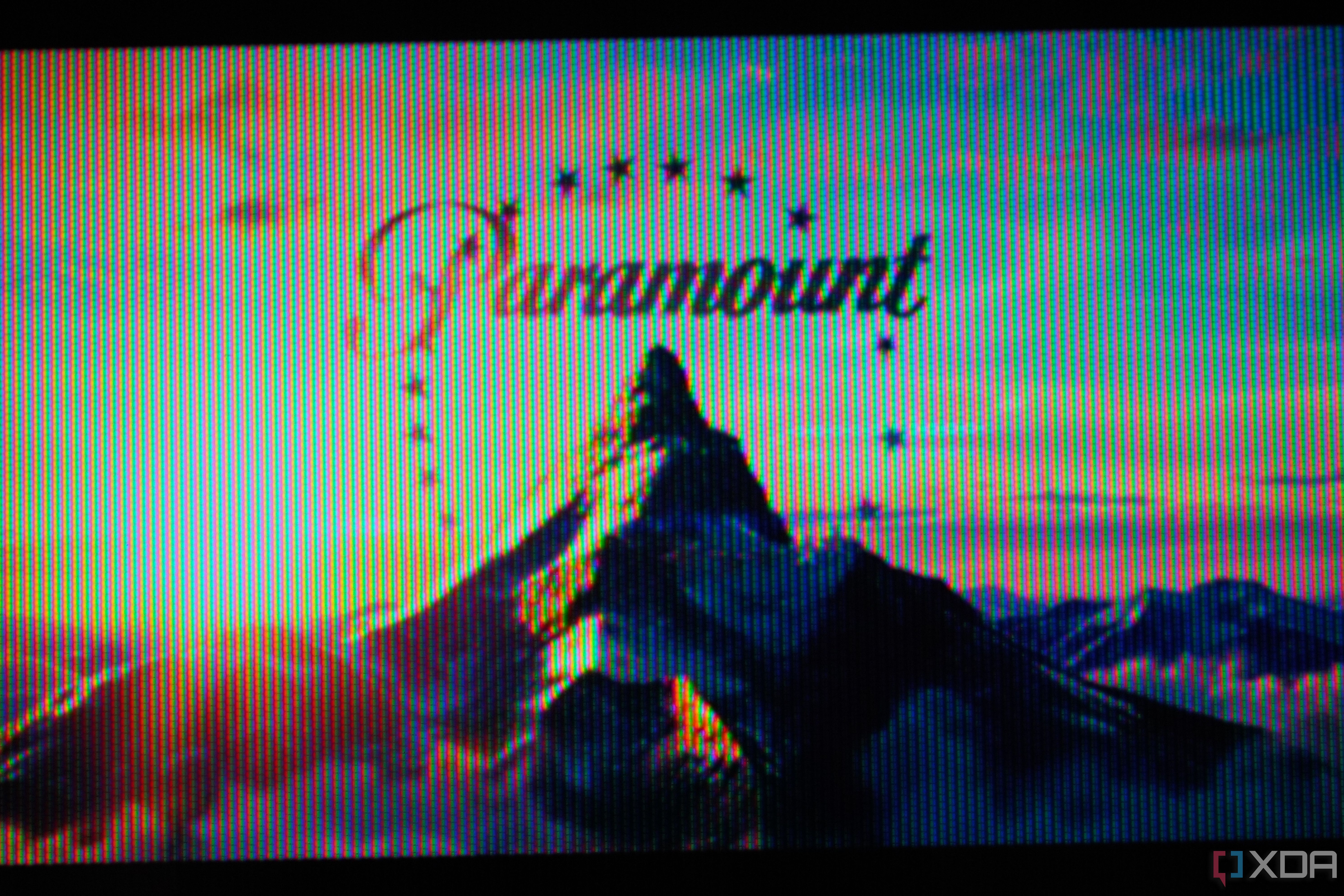 A movie playing via Orion using the CRT effect.
I think the best part of the Orion app is using your iPad for gaming and content consumption. This will probably be a more common use case as well; after all, it's more common that an iPad owner has a gaming device than a Windows PC. With Orion, you can connect an Xbox or a Nintendo Switch for a portable or big-screen experience. Compared to the pricey monitors designed for the Xbox Series S, using an iPad you already own could be a better alternative. Though I wasn't able to try out gaming with Orion, based on my experience with the app, it seems like a great way to use it. However, keep in mind that transmitting video and audio through an HDMI cable, a capture card, and into an iPad probably isn't the best for latency.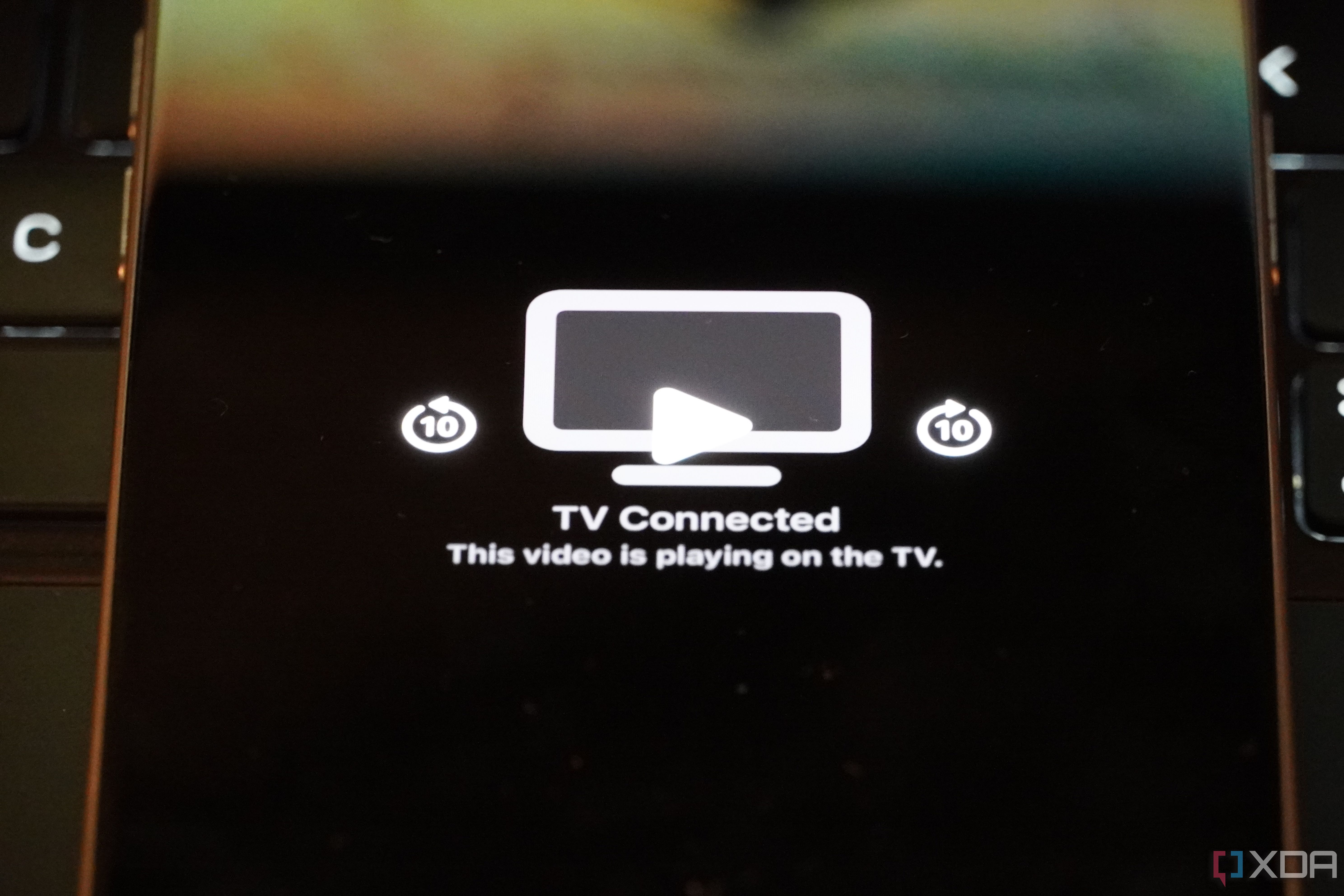 What I did try was playing media from my iPhone through my iPad with Orion, and it was a fantastic experience. Video was high quality, my iPhone could control my iPad's media, and Orion essentially made my iPad function as an AirPlay display. This definitely gets into why would you ever want to do this? territory. But I can see a few reasons off the top of my head. For example, if you don't have a personal hotspot and need to use your phone's data to stream content, you can use Orion to watch it on the big screen. It's also great if you have an iPhone with a high storage capacity and store all your media on it.
Beyond all that, it's just fun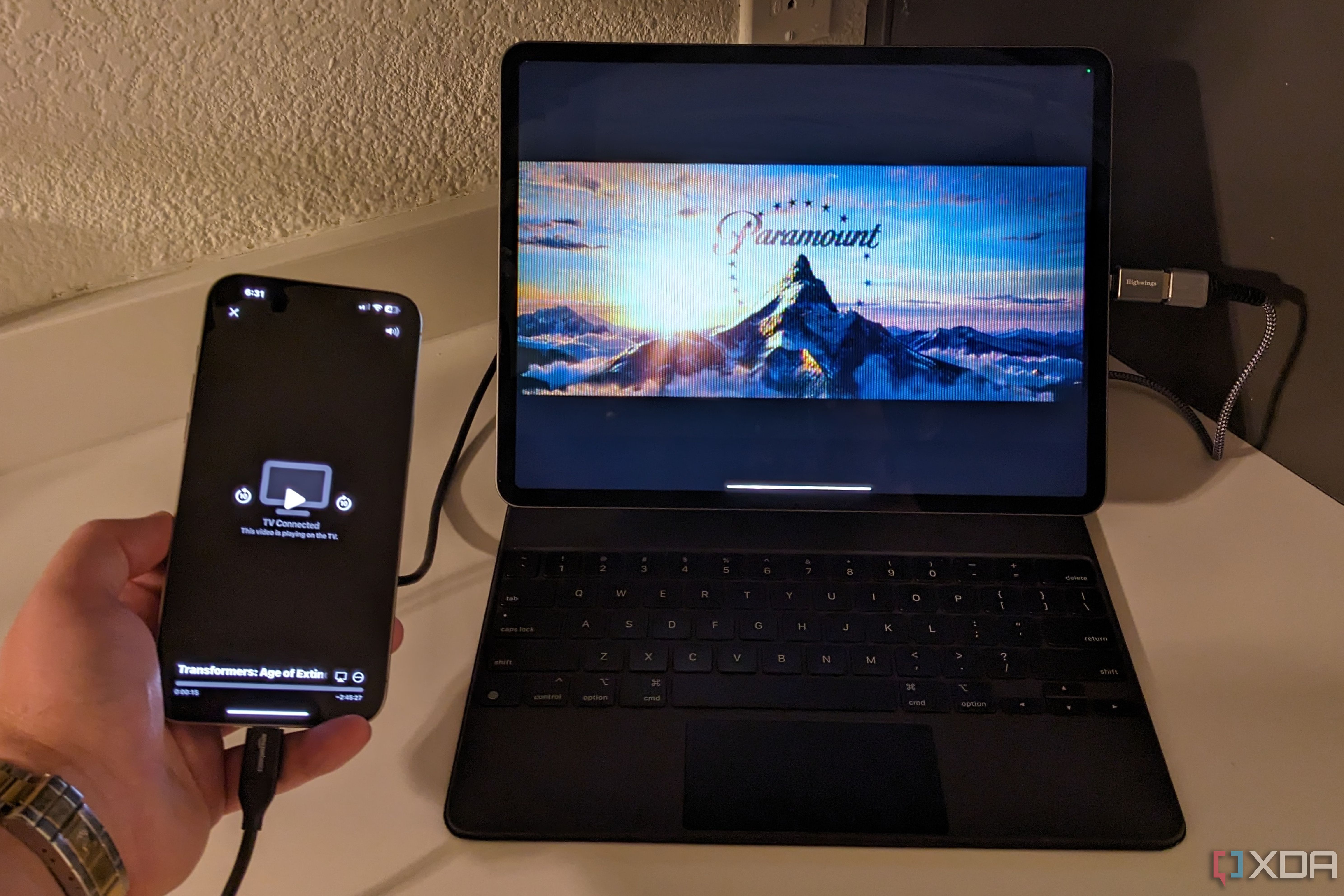 I've outlined a few ways Orion might actually be useful here, and my time using the app has been great. But to me, it doesn't matter whether the app is a game-changer for productivity or entertainment or not. It's simply a fun tool, and I'm glad it exists on the iPad. If you want to try it out, you can find Orion on the App Store.
** (Disclaimer: This video content is intended for educational and informational purposes only) **