Ayaneo 2

Runner up

The AYANEO 2 is a worthy contestant for the crown of the best handheld console PC, as it comes with tons of power, an elegant design, and a vast collection of games.

Pros

Excellent gaming performance
Three USB-C ports
No-bezel display

Cons

A bit pricey
Battery life could be better

ASUS ROG Ally

Editor's choice

The ASUS ROG Ally is one of the best handheld consoles that runs on Windows 11 and has a vast library of games and tons of power to enjoy countless hours of non-stop gaming.

Pros

Fast and fluid gaming performance
A rather affordable price tag
Eye catching design

Cons

Battery life could be better
Windows 11 is not optimized for handheld consoles
Handheld gaming consoles have been around for quite some time, as the first option with interchangeable cartridges arrived some years before I was born. The concept of a handheld console gained popularity with the first Nintendo Game Boy and got an even bigger boost with the launch of the Nintendo Switch back in 2017. Since then, other companies have followed suit and presented their take on a concept that's become better over the last few years. The best examples of this evolution include the Steam Deck, The ASUS ROG Ally, and even your smartphone, as games have become more and more diverse.
However, there are more demanding players and graphics-intensive games that require more power and better visuals to enjoy the experience the way their creators envisioned, which is why we have decided to put two of the best handheld gaming consoles against each other to see which is the best option for you. So, stick around and see who gets the crown in this match between the ASUS ROG Ally and AYANEO 2.
| | ASUS ROG Ally | AYANEO 2 |
| --- | --- | --- |
| Dimensions | 11.02 x 4.37 x 0.83-1.28 inches (280 x 111 x 21.2-32.4mm) | 10.4 x 4.2 x 0.9 inches (264 x 107 x 23 mm) |
| Brand | Asus | AYANEO |
| Weight | 1.34 pounds (608 grams) | 1.5 pounds (680 grams) |
| Chipset | Up to AMD Ryzen Z1 Extreme (8 cores, 16 threads) | AMD Ryzen 7 6800U |
| RAM | 16GB LPDDR5 | 16GB/32GB LPDDR5 6400MHz |
| Storage | Up to 512GB SSD | Up to 2TB |
| Wireless Connectivity | Wi-Fi 6E, Bluetooth 5.2 | WiFi 6/ Bluetooth 5.2 |
| Display | 7-inch IPS, 1920×1080, 120Hz refresh rate, touch | 7-inch IPS touchscreen 1920×1200, 60Hz |
| Graphics | AMD RDNA 3-based graphics, 4 or 12 CUs | Integrated AMD Radeon RDNA 2 |
| Ports | 1x USB-C, 1x ROG Xg Mobile interface, 3.5mm headphone jack | 2x USB Type-C (top), 1x USB Type-C (bottom), audio combo jack, microSD expansion |
Pricing and availability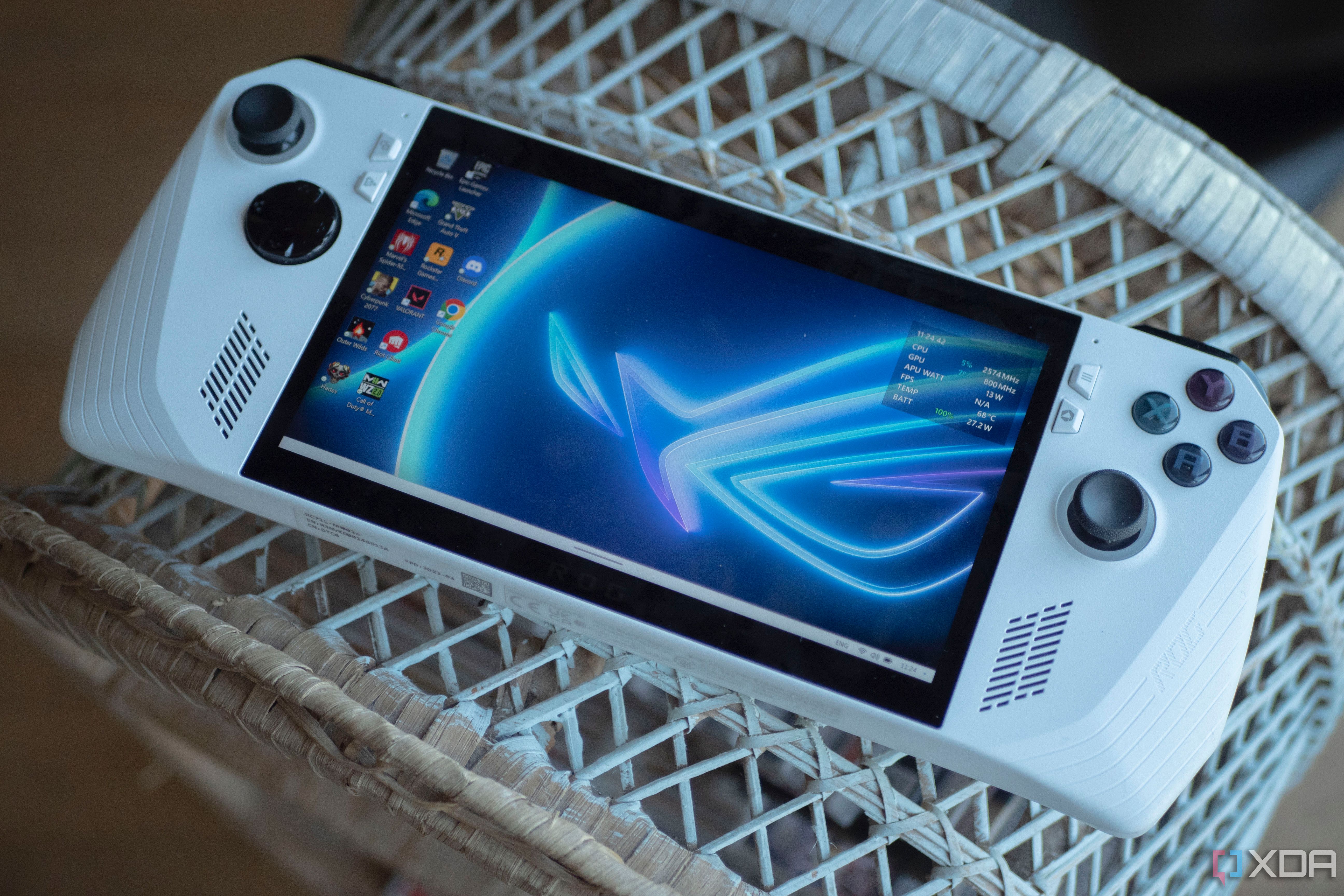 The Asus ROG Ally and AYANEO 2 are some of the best gaming handhelds you can get today, that's a fact, as they are basically gaming laptops in an even smaller, easier-to-carry package. The Asus ROG Ally is the latest option to hit the market, as it was released on July 13, 2023, to compete with other devices that are focused on delivering powerful and exceptional gaming experiences.
You can pick up a new Asus ROG Ally from several retailers, but I suggest you get yours from Best Buy or ASUS' official website, where you will be able to pick one up for as low as $600 when you choose to get yours with AMD's Ryzen Z1 processor or get the more powerful version for $700, which packs AMD's Ryzen Z1 Extreme chipset, where you will also get a free Game Pass Ultimate trial included at the time of writing. You will also find this device at Amazon, eBay, and other sites, but these are mostly scalpers that will make you spend more than what's necessary.
The AYANEO 2 has been around for a bit longer, as it was released in December 2022, and you can currently pick one up for $1,099 directly from the company's official website. This will get you the base model with 16GB RAM and 512GB storage space, which is the same you get with the Asus ROG Ally. However, you can also configure your new handheld gaming device to pack 32GB RAM, up to 2TB, but you will still get the same AMD Ryzen 7 6800U processor under the hood. You can also pick one up from Droix.net, where you will also find the B.Duck version that looks amazing.
Performance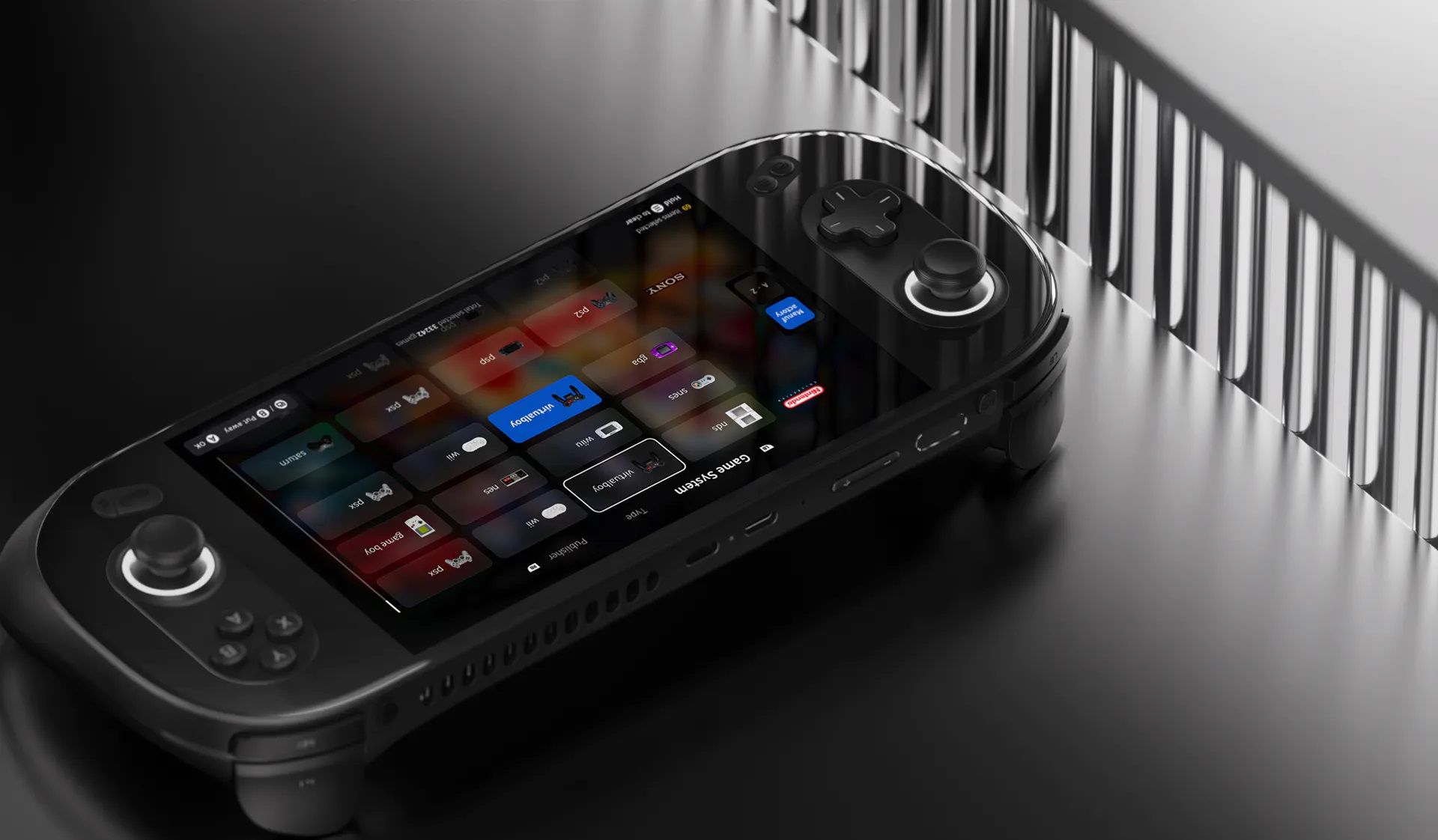 Source: www.ayaneo.com
The Asus ROG Ally and AYANEO 2 will deliver more than enough power to run the latest and best games on the market, so you won't have to worry about them underperforming when needed most. And don't worry. Both gaming handhelds will perform better than Valve's Steam Deck. However, there are some critical differences that you need to consider before choosing the right option for you.
Suppose you're gravitating towards the Asus ROG Ally. In that case, I strongly recommend you pay the extra $100 to get the version with AMD's Ryzen Z1 Extreme processor, as it will make your handheld up to 55 percent faster than the more affordable Z1 version. Of course, this will also depend on the game you're playing. For those interested in getting a better experience, I suggest you stick to playing games at 720p, which will give you a smoother, lag-free gaming session, even though you will also be able to play your favorite titles at 30FPS or higher at 1080p. Still, then again, this will also have a direct impact on battery life.
The AYANEO 2 is also as capable as the Asus ROG Ally, which means you will also get a better, smoother gaming experience when you make some adjustments, which includes raising or lowering your device's TDP to adjust to your needs. Just remember that higher Thermal Design Power will deliver better performance but will also produce more heat and be more demanding on your battery life. The AYANEO 2 comes packed with the AMD Ryzen 7 6800U, and it can get a considerable boost in performance and versatility with the maxed-out version that packs more RAM and more storage space.
Game library and software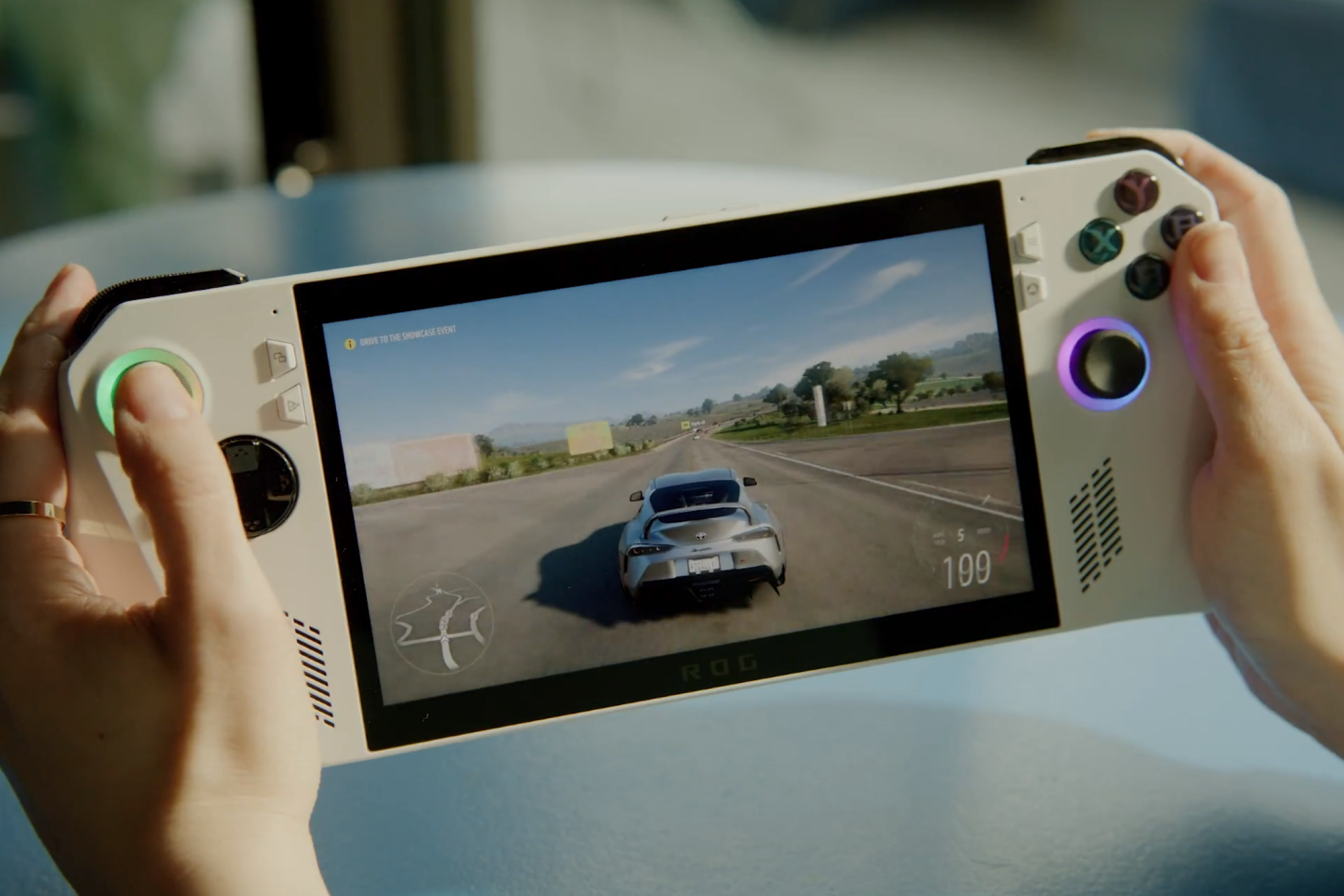 Source: Asus
One of the best features of these incredible handhelds is that they both run on Windows 11, which can be a hit or miss, depending on how you look at it. For instance, you get many ways to install and run your favorite games and third-party launchers without having to worry about them breaking with future updates, meaning that you have access to an endless gallery of games on any of these two handheld devices. Another example of how Windows 11 is great on both the Asus ROG Ally and AYANEO 2 is that you will also be able to use a docking station to connect your handheld to a larger display, making them run as a very powerful gaming laptop.
Unfortunately, Windows 11 has its weak spots, as it will not deliver the console-like experience we see in other handheld options. You will also have to deal with unavoidable Windows updates. This will also require occasional troubleshooting to make sure you have the right drivers, but it gets especially more frustrating on the AYANEO 2, as some updates will revert your AYASpace app to Chinese, so you will have to take your time looking for a tutorial to help you set your device back to English.
Now, each of these handhelds also arrives with dedicated apps that will help you control your games. As we mentioned above, The AYANEP 2 comes with the AYASpace app, which is exclusive software for the owners of an AYANEO gaming handheld. It is quite useful, as it will help users connect Bluetooth devices to control their gaming over the air, as well as share and control game graphics, frame rates, and other useful features.
The ASUS ROG Ally comes with Amory Crate, which will make your gaming experience more enjoyable, especially with Command Center, a feature that lets you adjust settings in a game that would normally lock settings out. It will also let you adjust refresh rates, your device's resolution, LED brightness volume, and more.
Display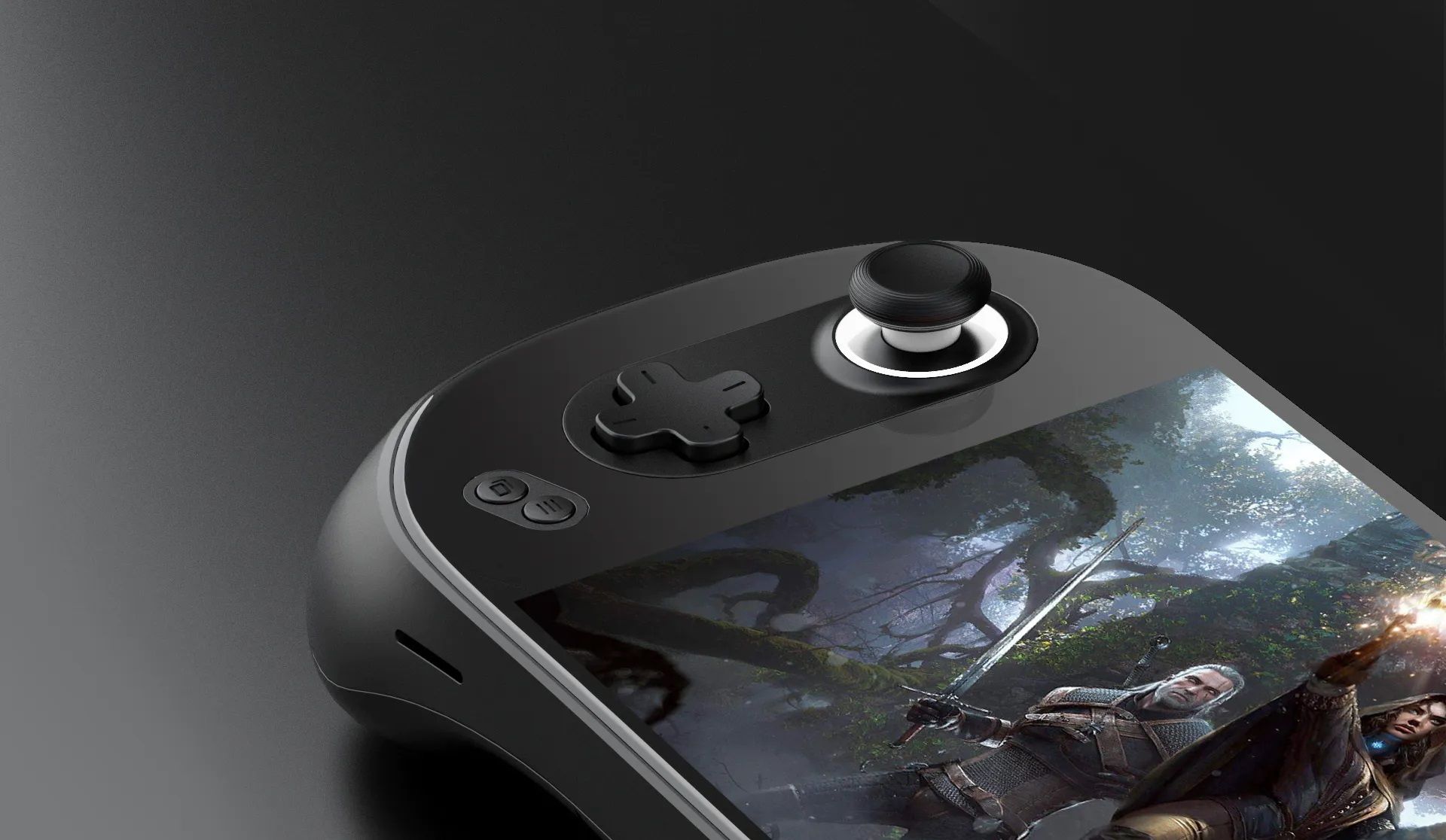 Source: Ayaneo
The Asus ROG Ally and AYANEO 2 both include a 7-inch display. However, the AYANEO 2 gets the upper hand with its IPS touchscreen with 1920×1200 resolution, anti-fingerprint coating, and a no-bezel screen design that makes it look elegant and refined. Of course, the Ally doesn't fall that much behind, as it will deliver 1920x1080p and a glossy display that will also do great in direct light conditions.
The Asus ROG Ally is also equipped with FreeSync Premium, which allows games to go down to 30FPS thanks to Low Frame Rate Compensation, to help games look extra smooth. Brightness, color accuracy, and the overall feel of the displays is fairly the same. However, there's another significant difference between these devices to remember, as the ROG Ally will deliver up to 120Hz refresh rates, while the AYANEO 2 will top out at 60Hz, but then again, it will be hard to tell the difference.
Unfortunately, battery life won't be as great on any of these devices, as they will both drain considerably fast while playing graphics-intensive games, but that's basically the same battery life you would get from a regular gaming laptop. Yes, you will be able to get more battery life if you stick to productivity or browse the web, but let's be honest: who will do that on one of these babies?
Design and controls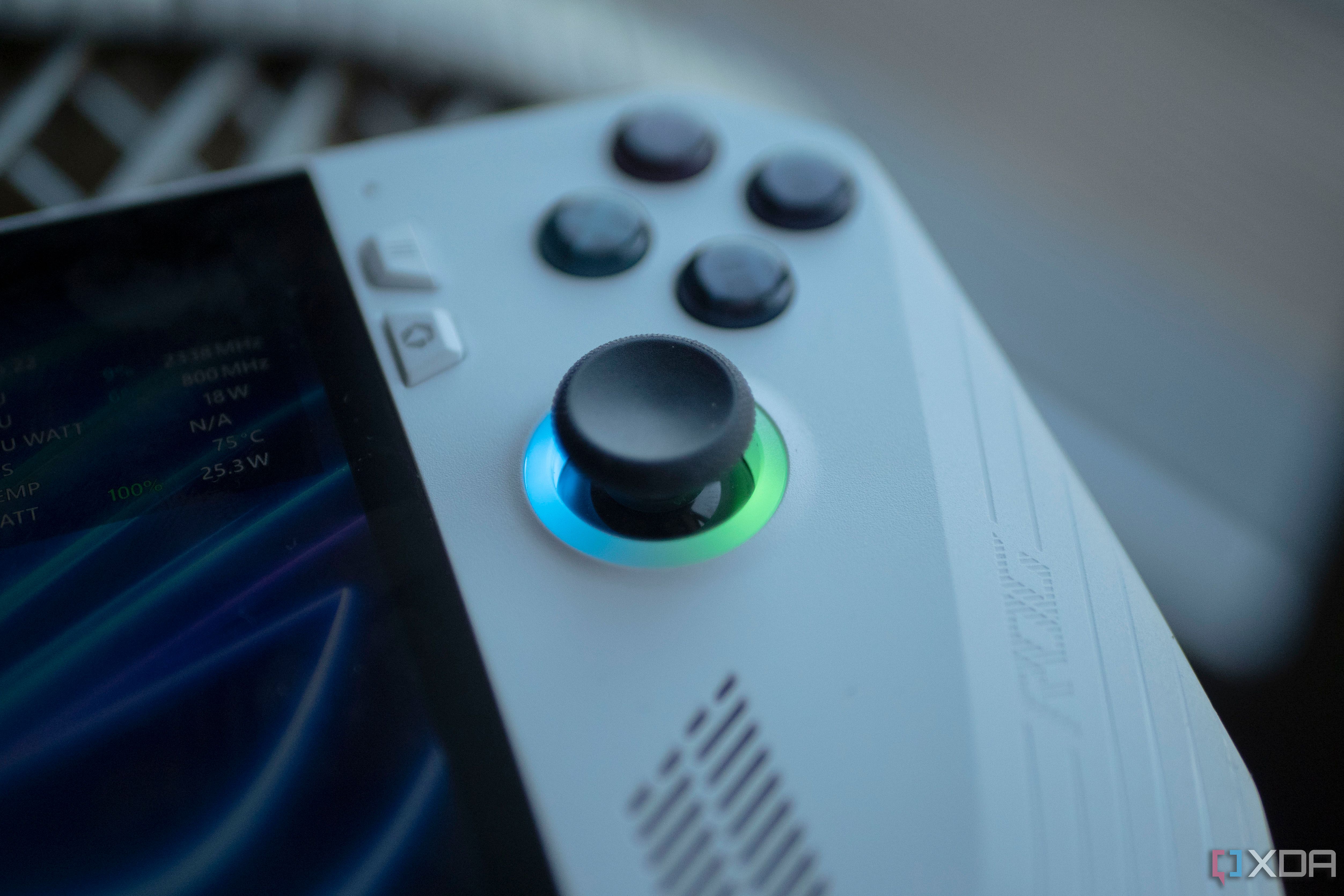 I honestly have to say that, at a glance, I loved the aggressive design of the ASUS ROG Ally, as it looks like a powerful device that will take anything you throw at it. It looks slightly larger and bulkier than the AYANEO 2, which is also great news for those with larger hands. However, it's significantly lighter, coming in at just 608g. In contrast, the AYANEO 2 is a heavier device that comes in at 680g and looks like an improved PS Vita with a configuration that resembles an Xbox controller. You also get offset analog sticks, a very necessary D-pad, and four shoulder buttons that look and feel great and give a snappy response every time.
The Asus ROG Ally and AYANEO 2 also include a fingerprint reader, which makes waking your device a faster and more enjoyable experience that will help you start gaming faster. However, there are some interesting differences that might make or break the deal for you, as the ROG Ally includes an extra pair of customizable buttons on the back that won't be found on the AYANEO 2, and the most important aspect comes with the number of ports you get on these handhelds, as the AYANEO 2 comes with three USB-C ports that will let you connect more stuff to your device without the need for a dock.
Ayaneo 2 vs Asus ROG Ally: Which is right for you?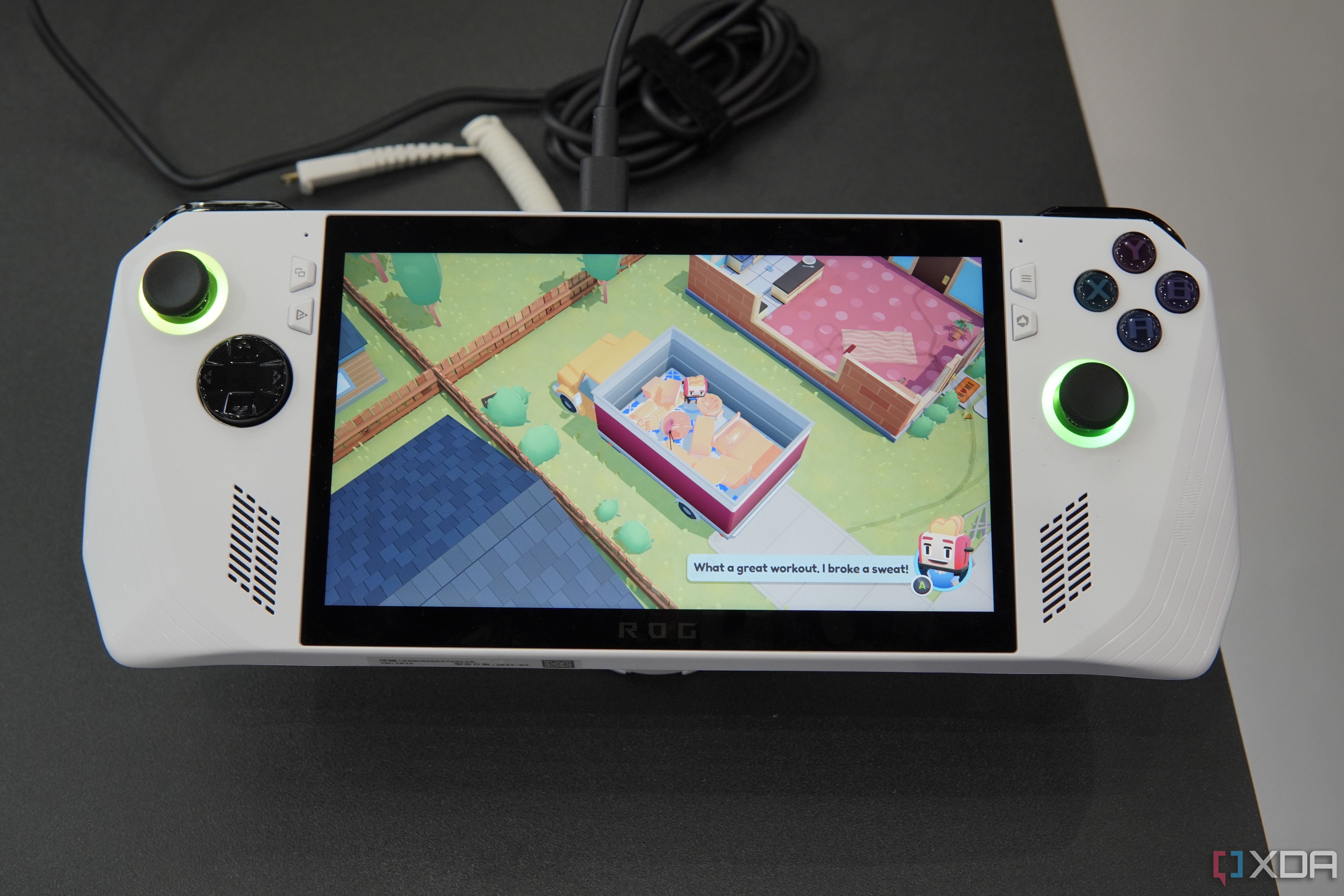 These are, without a doubt, two of the best handheld gaming devices you can get on the market, so in the end, the little things are the ones that will tip the balance in favor of what you need. If it were my money, I'd definitely try to go for the more affordable ASUS ROG Ally with an AMD Ryzen Z1 Extreme Processor, as it will deliver all the power I need to launch my favorite games. Not only that, but having to switch the language of my game launcher after updates would ruin the experience for me, especially considering that I don't have that much time to play anymore, so updates and cumbersome processes aren't my thing.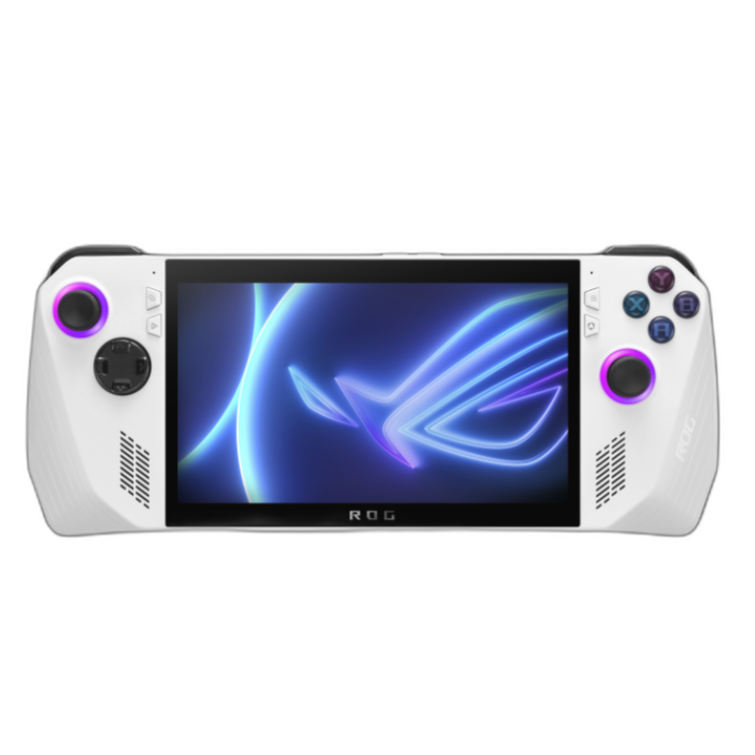 ASUS ROG Ally
Editor's Choice
The ASUS ROG Ally once more takes the crown as the best handheld gaming device that will let you take the fun with you anywhere you go
However, if the AYANEO 2 solves that language-switching issue, I'd definitely consider going for the maxed-out version with 32GB RAM and 2TB storage space to have more than enough room for my games and other stuff. And I'd specifically get the B.Duck variant cause it just keeps growing on me. You can also check out our selection of the best Steam Deck alternatives in 2023, where you will find other excellent options that will let you enjoy your favorite games.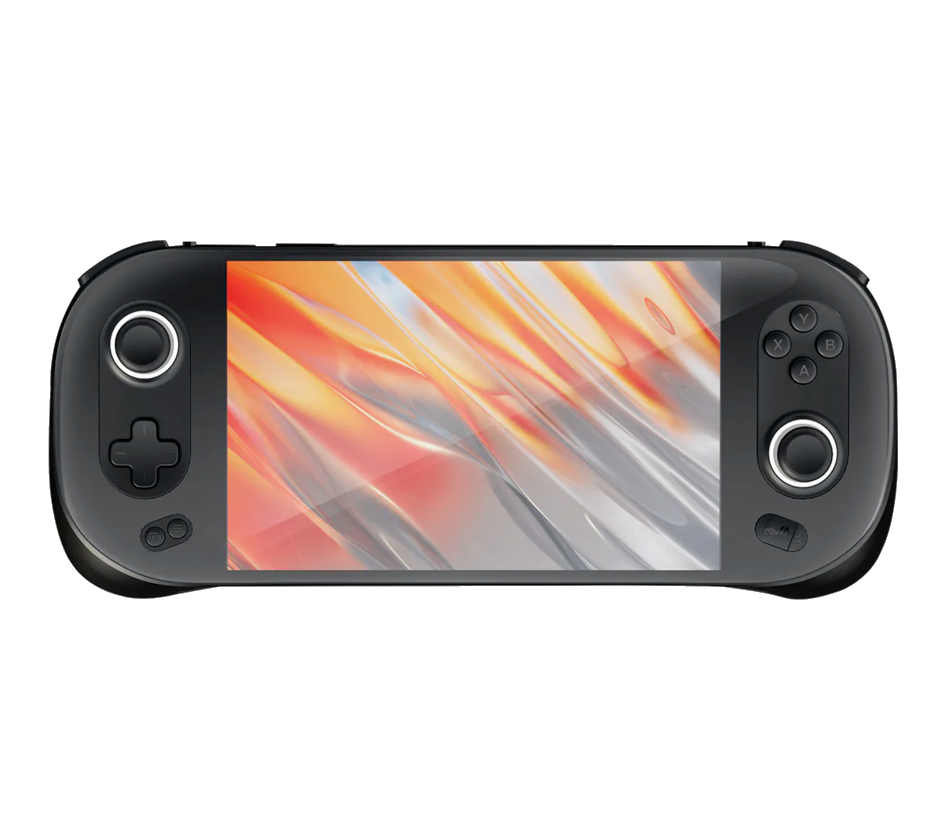 Ayaneo 2
Good alternative
The AYANEO 2 is one of the best handheld gaming devices you can get, as it will run anything you throw at it thanks to a powerful AMD Ryzen 7 6800U processor and more.
** (Disclaimer: This video content is intended for educational and informational purposes only) **