Key Takeaways
The new 24-inch iMac features the latest M3 chip, Wi-Fi 6E, and Bluetooth 5.3, but not much else has changed from the previous model.
The display and design of the iMac are still excellent, with a 4.5K Retina display and an acceptable chin that allows for a thinner design.
The iMac includes everything you need to get started, including a Magic Keyboard, Magic Mouse, 1080p webcam, and a six-speaker system, making it a complete package at a lower price than buying components separately. Plus, the M3 chip offers impressive performance.
More than two years after Apple upgraded the iMac to feature a flashy 24-inch redesign and an M1 chip, the company has finally updated the all-in-one computer to the M3 system-on-a-chip. Not much has changed, and in fact, we can cover all the upgrades right now. The new 24-inch iMac adds the latest M3 chip, support for Wi-Fi 6E, and Bluetooth 5.3. There are also a few new configuration options available, such as 24GB of unified memory and up to 2TB of storage. But that's it. The display, chassis, and peripherals are all identical to that original 2021 model. Even still, the latest iMac is hands-down one of the best-value computers ever made.
The design and display on the M3 iMac are still excellent
Apple didn't change the design or display of the 24-inch iMac, but I'd argue that it didn't need to. The display that is included in the iMac is an LED-backlit LCD panel that features a 4.5K resolution, making it fall under Apple's Retina category of displays. There are some things that could be improved here, like the 500-nit peak brightness rating or the lack of support for local dimming zones. But this display still looks absolutely stunning in 2023, and even the bezels are acceptable. A big criticism is the chin, but it stores the entire logic board and allows the iMac to be thinner than many displays while packing a computer inside. For me, and the audience that would be interested in an iMac, the chin is a worthy tradeoff.
Here's where we start to see why the iMac is such a good deal. The 4.5K display you get with the iMac would be costly to buy separately, even if you compare it to a similar-quality 4K monitor, which you can grab for between $500 and $1,000 in 2023. A better comparison might be to a 5K monitor, which you can buy from LG for $1,300 or from Apple for $1,600. Considering that the base-model iMac starts at $1,300, you can get an all-in-one computer with a 4.5K display for far less than you'd find a comparable PC and monitor pair.
It includes everything you need to get started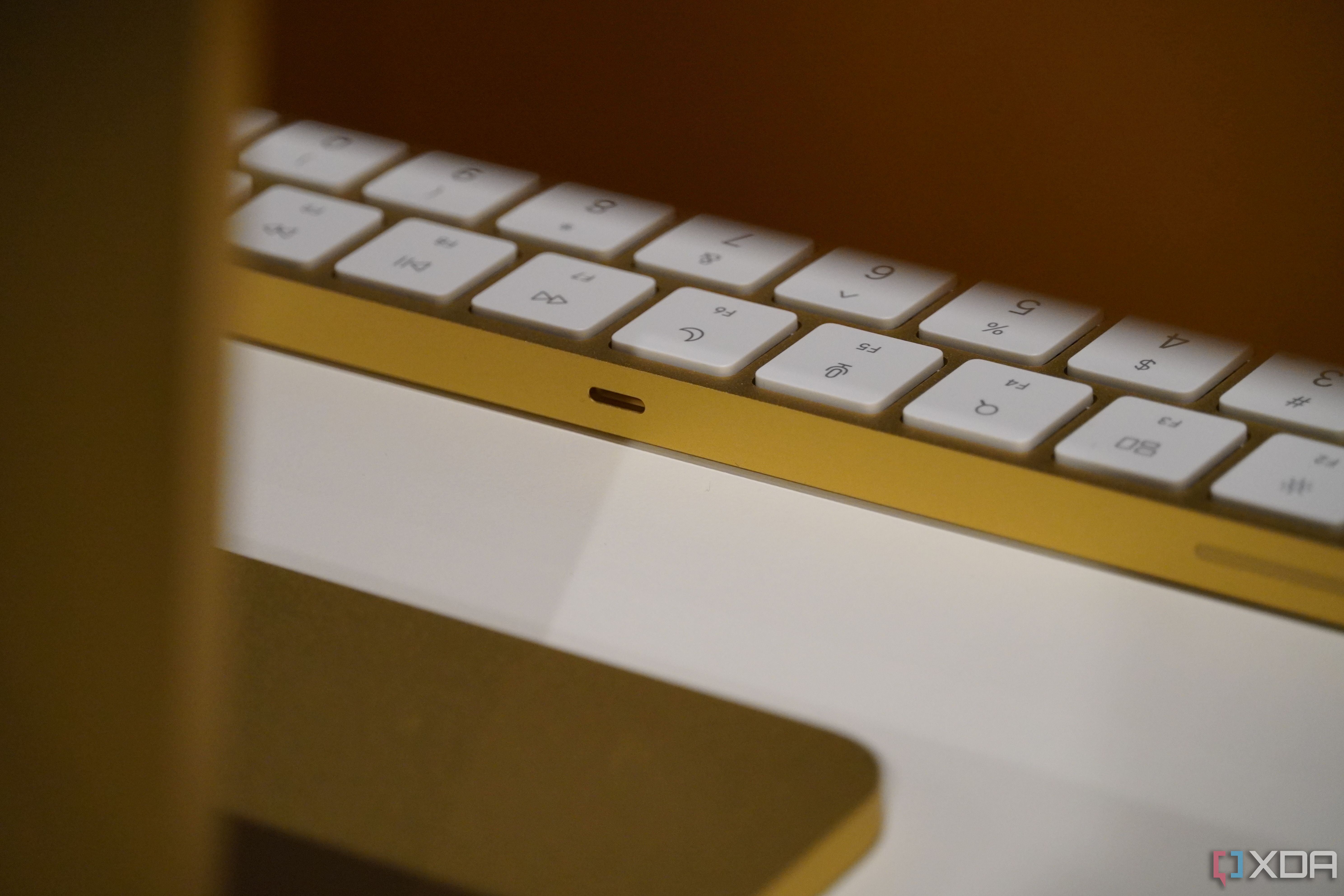 The iMac is a complete package, providing users everything they need to use their new computer. That's a big advantage that tech enthusiast sometimes overlook, since many of us have a set of keyboard, mouse, and monitor all ready to go. The average consumer might not, and buying an iMac for as low as $1,300 nets them all the essentials at a price lower than buying it all separately. Apple's new 24-inch iMac includes a Magic Keyboard with Touch ID and a Magic Mouse. If you were to buy those accessories on their own, it would cost $250 just for peripherals.
And that's not all you get with a new iMac. The all-in-one computer features a 1080p webcam, a six-speaker system with support for Dolby Atmos and Spatial Audio, as well as a three-microphone array that features directional beamforming audio. Adding up the cost of a comparable display, peripherals, webcam, and audio equipment would result in a total bill close to — if not more than — the starting price of the base-model iMac. Remember, that's without even accounting for the computer inside.
Oh, and that computer happens to be pretty good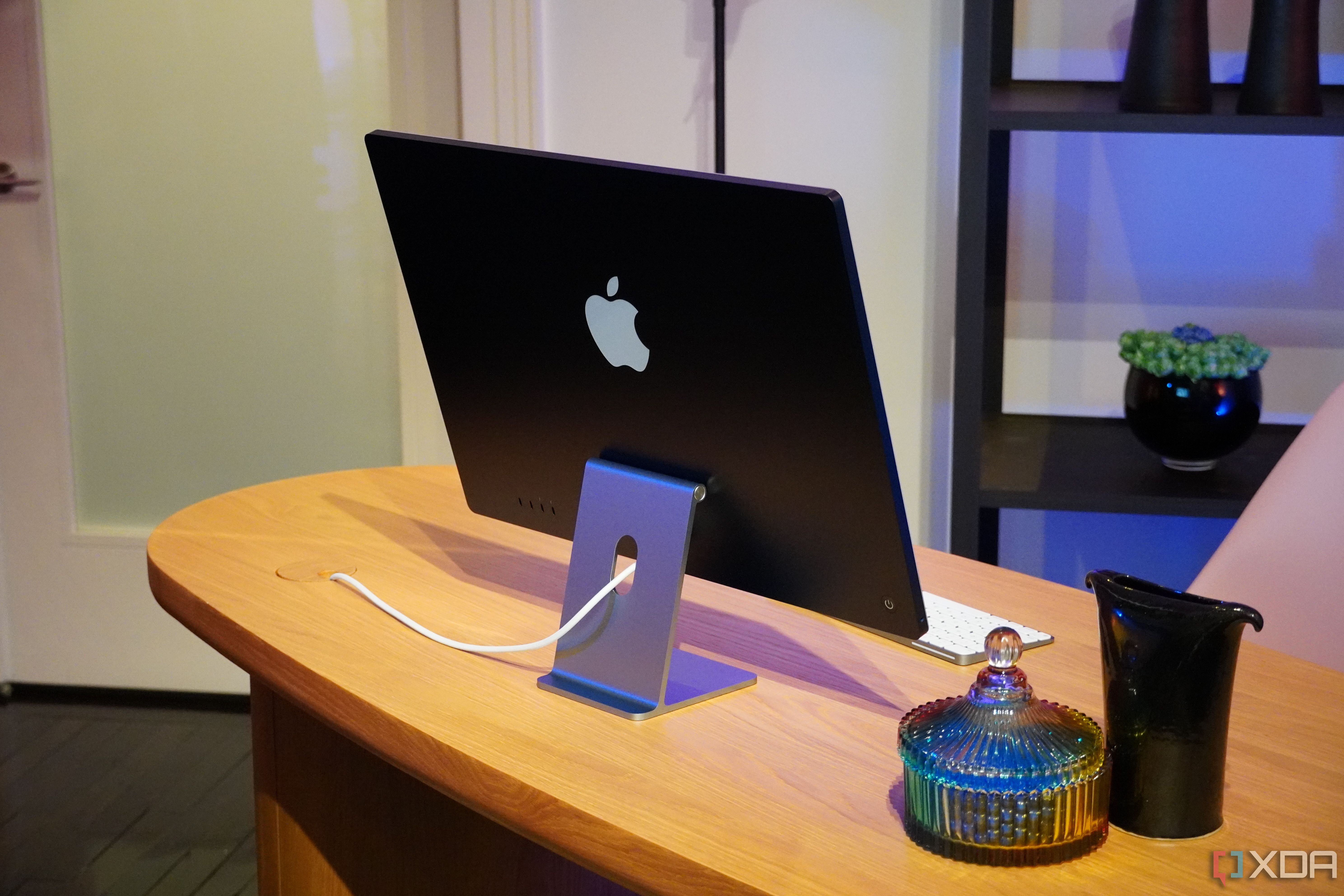 With Intel versions of the iMac lineup, the computer was decent, but not outstanding. That changes with Apple Silicon, as the computer inside the 24-inch iMac features the M3 processor built on the 3nm process, making it one of the best Macs. It includes features like hardware-accelerated ray tracing, which you won't find on a comparable Windows all-in-one in this form factor and at this price point. Though we haven't tried the M3 chip for ourselves yet, we have found the M2 chip to be one of the best-performing chips in single-core performance on the market today. In many benchmarks, it holds the top spot. I expect that to continue with the M3 series, at least for now, and you'll get that performance in an iMac.
No other computer checks all these boxes, at this price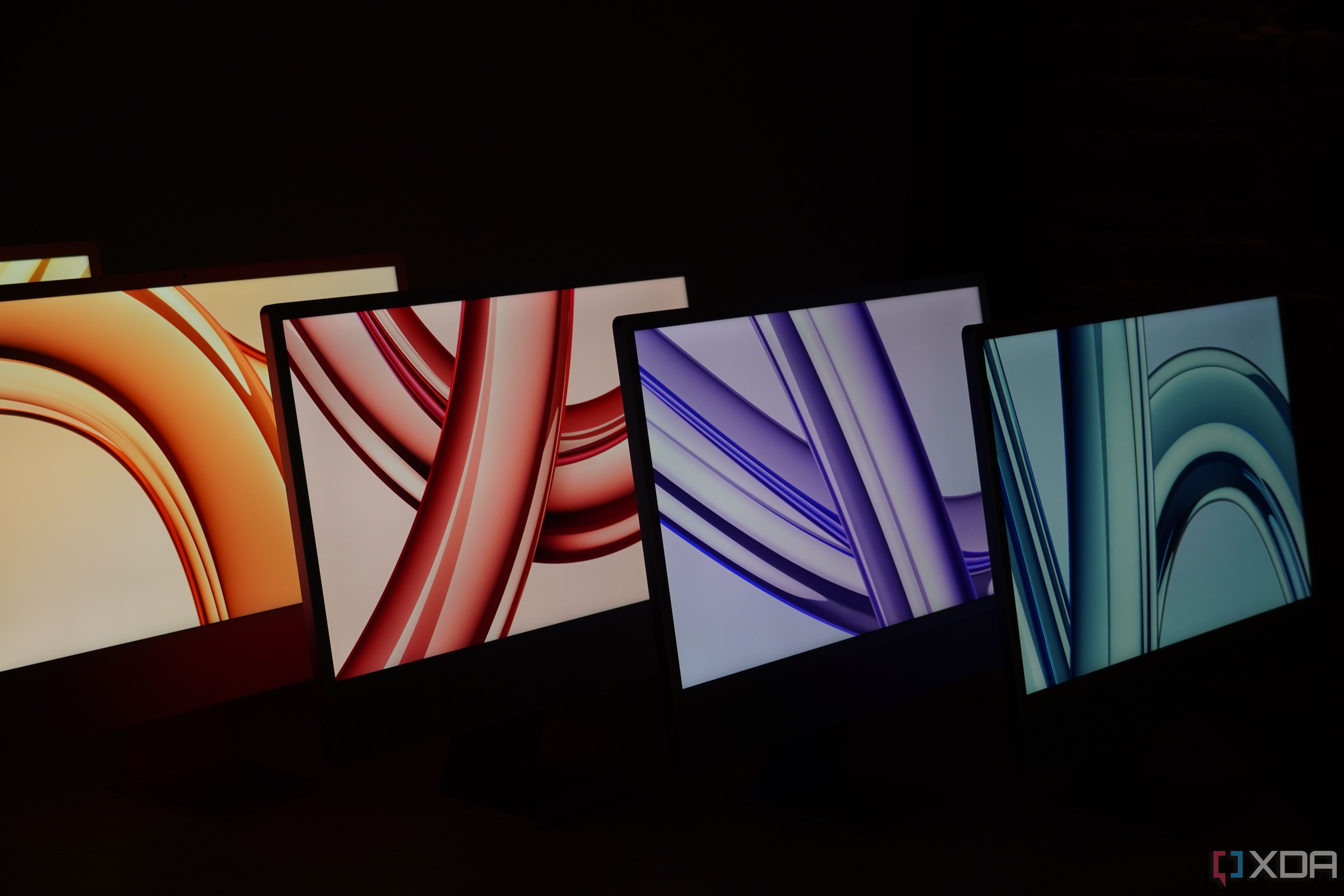 If you try to build a machine with similar specifications to the M3 iMac, here's what you'd probably end up with:
M2 Mac mini ($600)
Apple Studio Display ($1,600)
Magic Keyboard with Touch ID ($150)
Magic Mouse ($100)
Add that all up, and you're paying $2,450 for a desk setup that's about on par with the 24-inch iMac. This setup would have a better display and better speakers, but worse performance. For just under half the cost of an M3 iMac, it's hard to believe these two setups are comparable considering the staggering separation between their prices.
Compared to Windows all-in-one computers, there isn't a single one out there that matches the M3 iMac's specifications at a price point even remotely close to Apple's option. With the iMac, you're paying $1,300 for a 24-inch 4.5K monitor, an M3 computer, a keyboard and trackpad, and great webcam and audio equipment built-in. It's all housed in a chassis that ends up being thinner than most monitors. The iMac might not be the most exciting product in the Mac lineup, but it's certainly the best value.
** (Disclaimer: This video content is intended for educational and informational purposes only) **