Key Takeaways
Transparent smartphone cases allow you to protect your device and show off its color and design, but most clear cases turn yellow over time due to factors like UV light, heat, and natural oils.
You can slow down the yellowing process by exposing your phone to sunlight less frequently and temporarily removing the case when your phone is running hot.
To clean a yellowed clear case, you can use rubbing alcohol, dish soap, or baking soda, but these methods can only remove surface grease and oils, not the underlying yellow tint caused by UV light. Consider buying a polycarbonate clear case for better resilience against yellowing.
Transparent smartphone cases are my go-to recommendation if you're looking for protection since they allow you to protect your device while showing off its color and design. Clear cases have been around for quite some time, but they're more popular than ever, considering all the color options and unique designs you can get these days. Being able to show off the premium fit-and-finish of your great iPhone or Android phone is great, but most clear cases on the market turn yellow over time.
Depending on the make and model of your case, it may either get some yellow spots or turn completely yellow over time. This is a widespread issue, though, with many factors contributing to this inevitable aging process. Thankfully, there is a way to slow down the process or "clean off" the yellow tint once it's been formed.
Factors contributing to the yellowing of clear cases
The materials used to manufacture these cases play a big role in color shifting, and some of them are more resilient than others in this process. The inexpensive, soft silicone cases tend to degrade more quickly and see the most drastic color shift, often turning completely yellow. Here are some factors that contribute to the process:
Ultraviolet (UV) light
A clear case on a Galaxy S23 exposed to sunlight.
The ultraviolet (UV) light that comes in contact with your clear case when it's exposed to sunlight is one of the biggest culprits in turning your case yellow. The UV radiation results in a chemical reaction that accentuates the yellow color. Exposing your phone to sunlight less frequently will help slow down aging, but it's not entirely avoidable for obvious reasons.
Heat
Similarly, exposing the case to heat will quicken the yellowing, so you may notice it more on phones that tend to run hotter. Removing the case temporarily while your phone is running hot — be it due to charging or just due to running some resource-intensive tasks — may help alleviate some of this issue, but you can't avoid this entirely either. Similarly, heat from the sun or even from your hand when you're holding the phone can contribute to this, so keep that in mind.
Natural oils from skin, sweat, and grease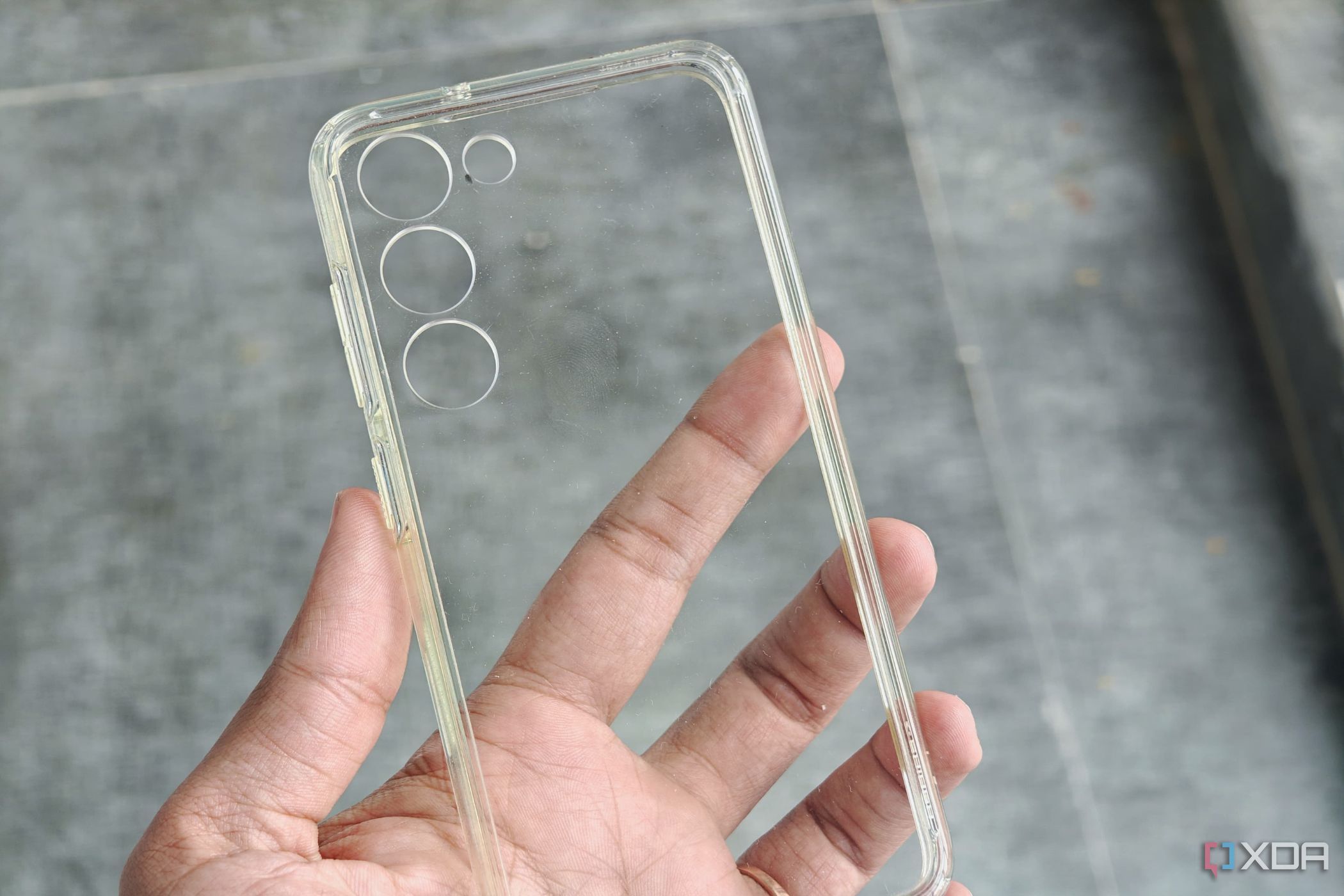 While we're discussing unavoidable factors that contribute to yellowing of cases, it's worth highlighting that the natural oils from your body that come in contact with the case also add to the overall issue. I say unavoidable because, well, a phone comes in direct contact with the palm of our hands and face all the time, both of which are mostly covered with oils that speed up the aging process. Similarly, sweaty and greasy palms can also make things worse.
Looking at all the contributing factors, it's safe to say that there's only so much you can do to prevent the clear case on your phone from turning yellow over time, so you should clean the ones that have already formed a yellow hue. If you don't know where to begin, then below are some tried-and-tested methods to get started with.
Ways to clean a clear case that's already turned yellow
Cleaning the case surface using the methods below will only clear the buildup of removable grease or oils. This means you can't undo the irreversible damage done to it by UV lights.
Rubbing alcohol
One of the ways I clean my clear cases is by using rubbing alcohol. Adding a small amount to a paper towel or a cleaning cloth and cleaning the case with it will help you get rid of some of the sweat and grease from the surface.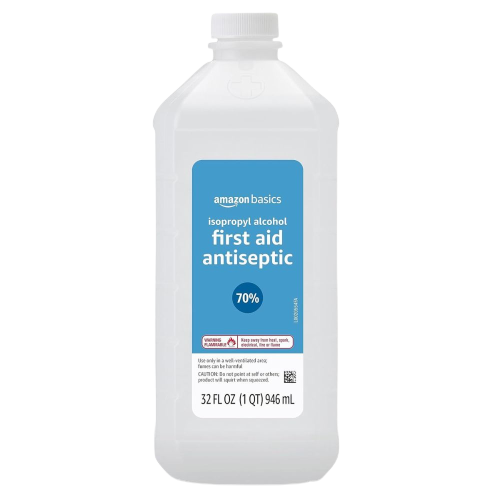 Amazon Basics 70% Isopropyl alcohol
$6 $14 Save $8
Use small quantities of this solution to clean the surface of your electronics, displays, phone cases, and more. Use it with a cleaning cloth for best results.
Cleaning with dish soap
If you don't have rubbing alcohol handy, create a warm, soapy solution using some dish soap and water, and use it to gently scrub the case. I recommend using a toothbrush to clean the gunk off the corners.
Using baking soda
You can also try sprinkling some baking soda over your case to cover the yellow spots, then gently scrub it with a wet toothbrush. This method will leave you with a squeaky clean case, even though it may not entirely eliminate the yellow spots. You can also use toothpaste here as a substitute instead of baking soda to achieve similar results.
I tried cleaning a yellowed silicone clear case with a dish soap solution and some toothpaste, and while my case isn't completely clear, it did clean it up quite a bit. Here's how it turned out:
Unfortunately, the effective ways for cleaning a yellowed clear case can only help clean off the oil, sweat, and grease, meaning the underlying yellow tint resulting from UV light is pretty much irreversible. There's no way to stop or reverse the natural aging process, so you have no option but to buy a new case if you want a completely clear surface.
Pick a polycarbonate clear case instead
If you must buy a phone case with a transparent back, then I recommend sticking with some hard-shell clear cases made of polycarbonate material. These cases tend to be more expensive, but they're more resilient than cheaper cases made out of materials like silicone or acrylic. Brands like Supcase offer a variety of clear cases made out of polycarbonate material. They're not entirely immune to the problems caused by the natural aging process, but they'll at least last you longer before you have to replace them.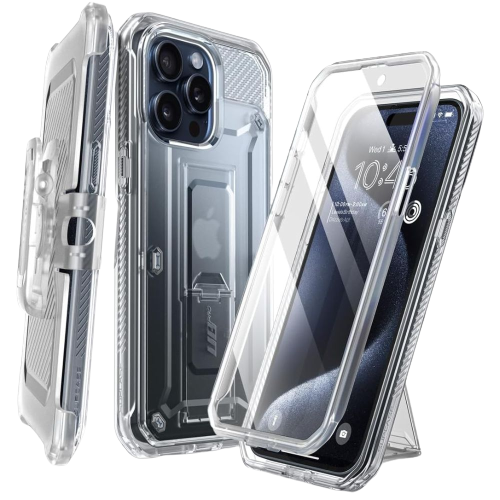 Supcase Unicorn Beetle Pro case for iPhone 15 Pro Max
Promoted pick
In partnership with Supcase
With a rugged shockproof case, an included glass screen protector, and even a belt clip, the Supcase Unicorn Beetle Pro offers complete protection for your smartphone. The clear version is made from polycarbonate and is available for various devices.
Case brands like Ringke also have some good polycarbonate clear cases, but they only offer basic protection. I recommend turning to something like the Supcase Unicorn Beetle Pro for the best protection if you want to show off your phone's colors and want extras like a belt clip, a kickstand, a screen protector, and more. Not to mention, you can also grab it in some solid colors.
You can also turn to something like the Dbrand Grip, which is quite customizable at checkout and lets you keep your phone looking fresh at all times.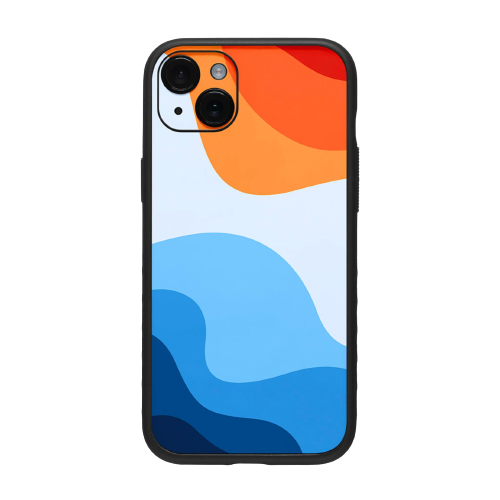 dbrand Grip for iPhone 15 Plus
Dbrand's Grip case is among the most durable and versatile cases out there right now. Not only do you get to customize it with a ton of different skins for a fresh look, but it also offers military-grade drop protection and a solid in-hand feel while maintaining a low profile.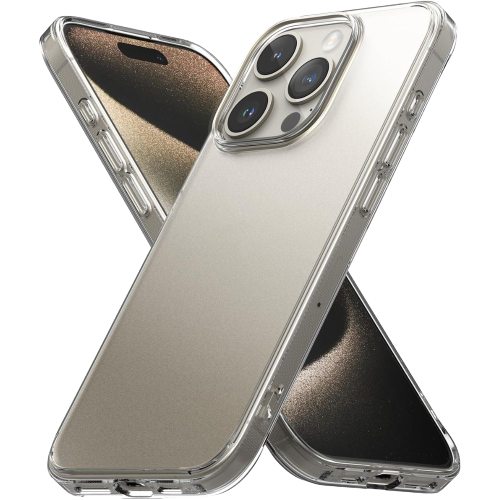 Ringke Fusion case for iPhone 15 Pro
This clear case from Ringke is also made out of a blend of polycarbonate and TPU, meaning it won't yellow as quickly as some other regular silicone cases do. It's also available for a bunch of devices.
** (Disclaimer: This video content is intended for educational and informational purposes only) **