Summer break is ending and chances are you're starting work soon with renewed energy. But this time, you can make every work day easier, better, and more efficient. Especially the commute and official trips. All you need to do is get your car this nifty device from the Netherlands called AAWireless,
Like millions of other people, there's a good chance you already use Android Auto to bring your favorite apps to your car display to focus while driving to work every day. Apps like Google Maps, Spotify, and Waze have become indispensable while commuting.
Most Android Auto users, however, need that annoying cable to connect. But no longer. With the AAWireless dongle, you can connect to Android Auto automatically and wirelessly. And you'll be pleasantly surprised that AAWireless is affordable.
To make things even better, this device can be yours with an additional 15% Back to Work discount by using the code XDABTW15 between August 28 to September 11, 2023. The AAWireless dongle is available on Amazon US, Amazon UK, and via the official webshop (EU-only). Considering the freedom and convenience it offers, it's a no-brainer.
AAWireless is the world's first and leading Android Auto dongle. It gives you wireless freedom by connecting your phone automatically to Android Auto.
1. Connect automatically and wirelessly to Android Auto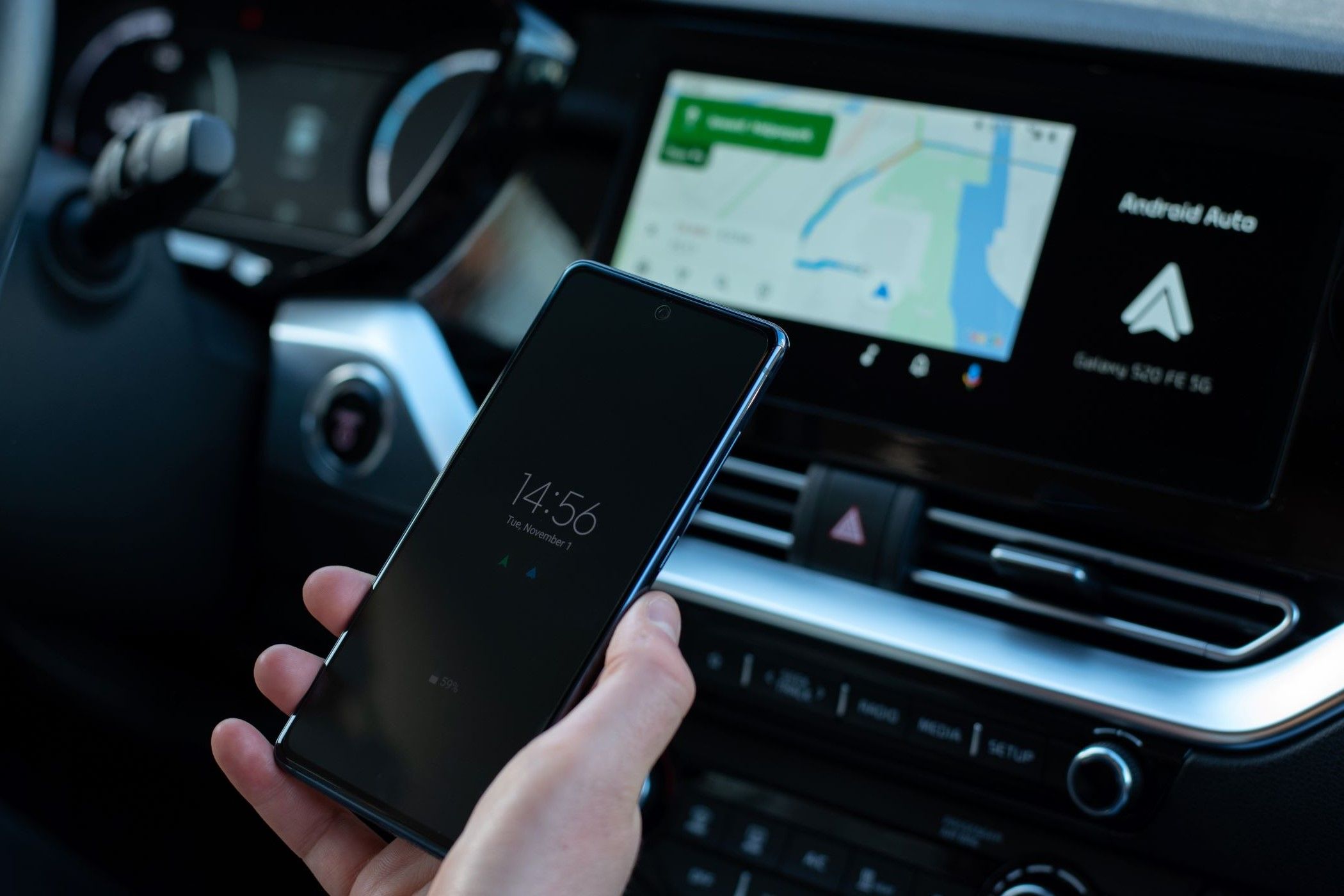 Source: AAWireless
If you have an Android device, Android Auto lets you focus on your driving, while the AAWireless dongle takes road safety several notches above. With it, you don't need to manually connect your phone to a car via that annoying cable.
With wireless, you can go wire-free and hands-free and enjoy Android Auto more easily. Simply connect your phone to the compact AAWireless device via Bluetooth. You need to do this only once when setting up the dongle for the first time. Then, connect your AAWireless dongle to your car's Android Auto-enabled USB port using the high-quality USB cable included in the box.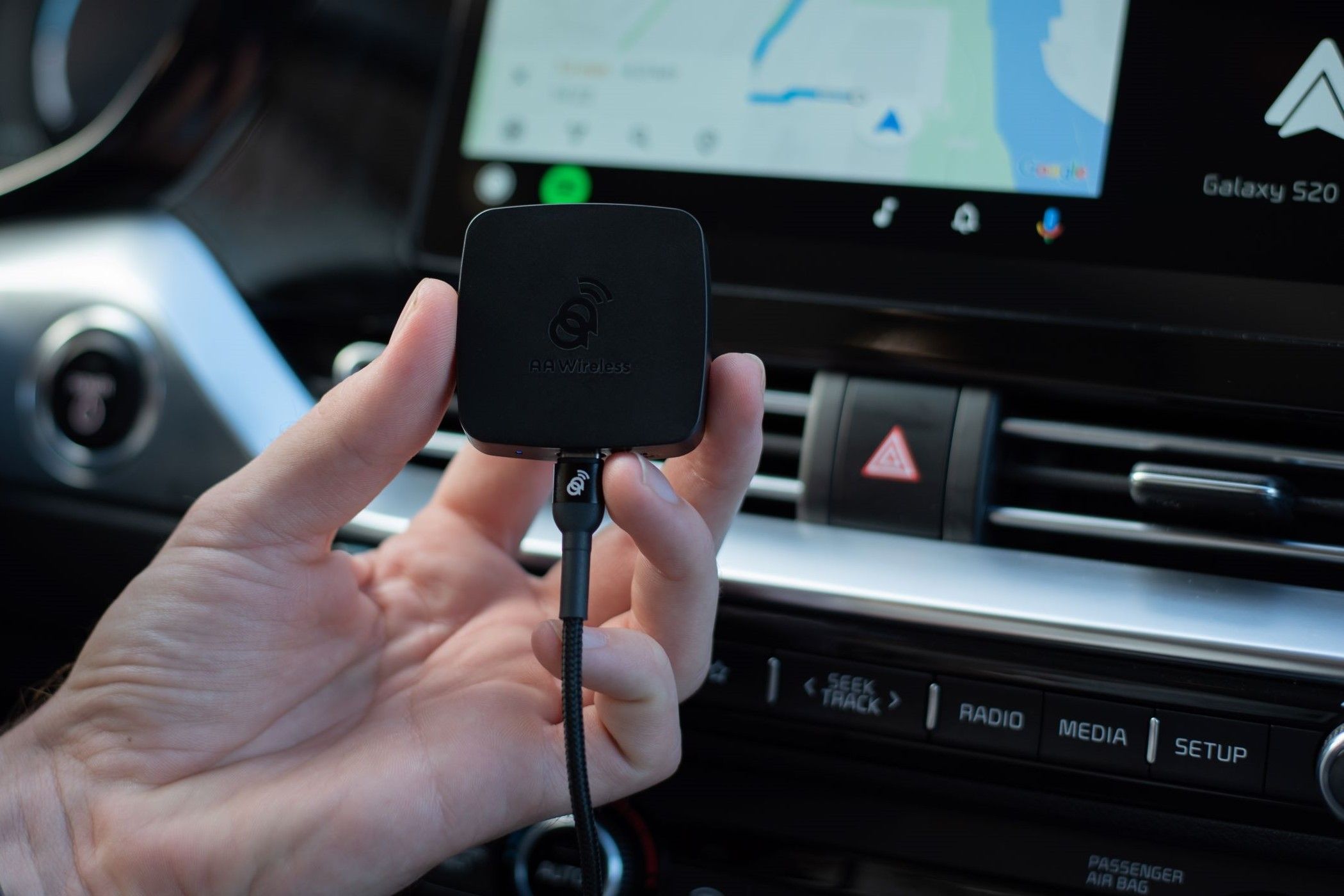 Source: AAWireless
After this first-time installation, you're all set! Now your phone and your infotainment system get connected wirelessly, every time. When you start your car, your phone will connect automatically to Android Auto. AAWireless gives you wireless freedom no matter where you take your car.
2. Enjoy stress-free mornings and smooth drives to work
Picture this familiar scenario: It's a weekday morning and before you're out of the house, you've already received messages from colleagues or your boss about what is expected in the day ahead. You jump into your car and realize that you left your cable on your bedside table. Argh! With AAWireless, you won't have that problem anymore because you can just leave it in your car.
For some, the journey to work can be a time to take a moment for yourself. Commute to work with ease with the AAWireless dongle by your side, connecting your phone automatically to Android Auto.
Keep your eyes on the road while making calls to schedule appointments, texting co-workers and vendors via voice control, and use Waze to get the fastest route to a client meeting from fellow Wazers.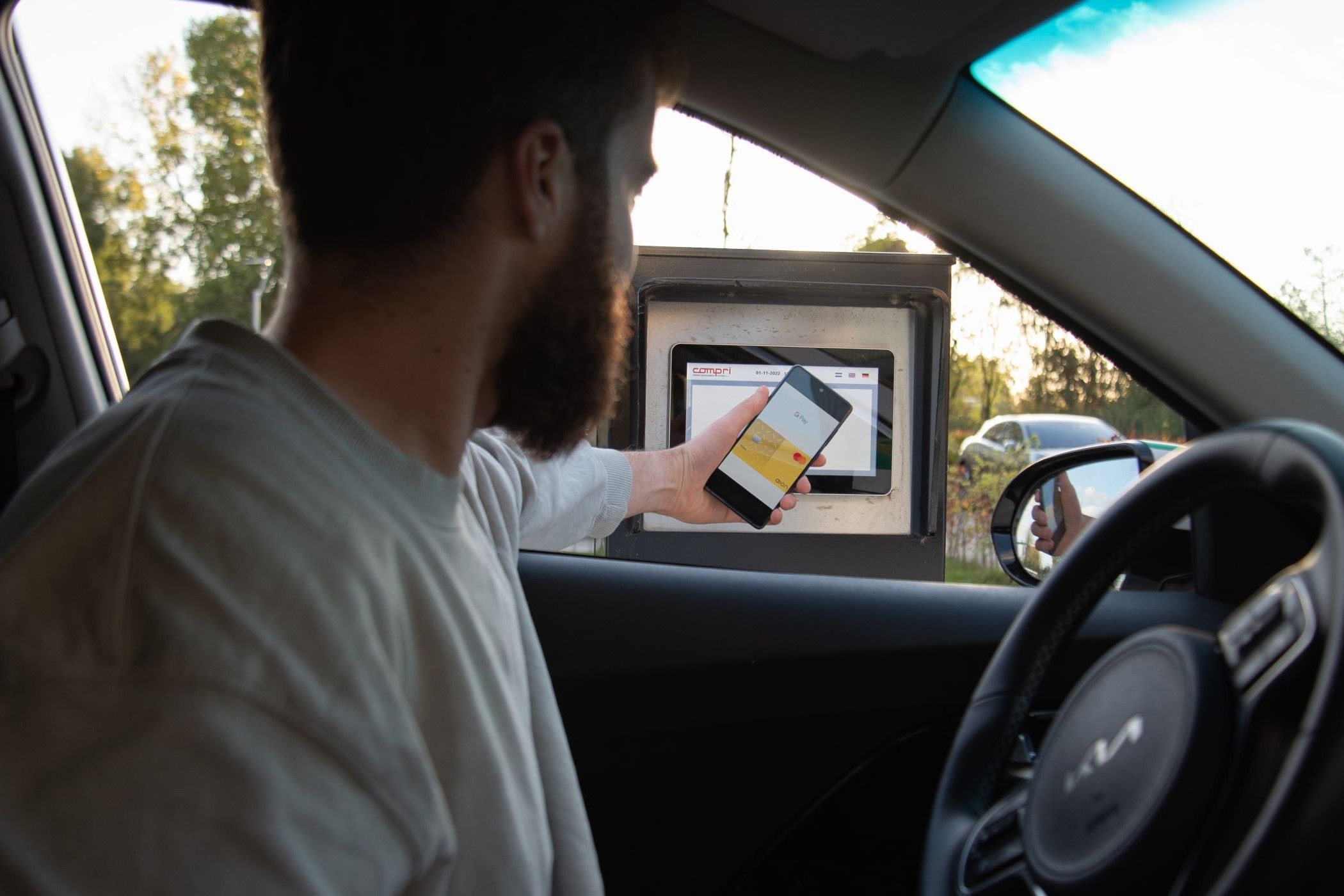 Source: AAWireless
And, if you need to grab that all-important coffee before heading into the office, you won't need to unplug any cables from your phone to pay via contactless at the drive-thru.
3. Get the most advanced Android Auto dongle, made in Europe
You can invest in the AAWireless dongle with the confidence that it is the world's most advanced Android Auto dongle. AAWireless has an intuitive companion app that makes installing, owning, and using the dongle an absolute pleasure.
Customize Android Auto with the free companion app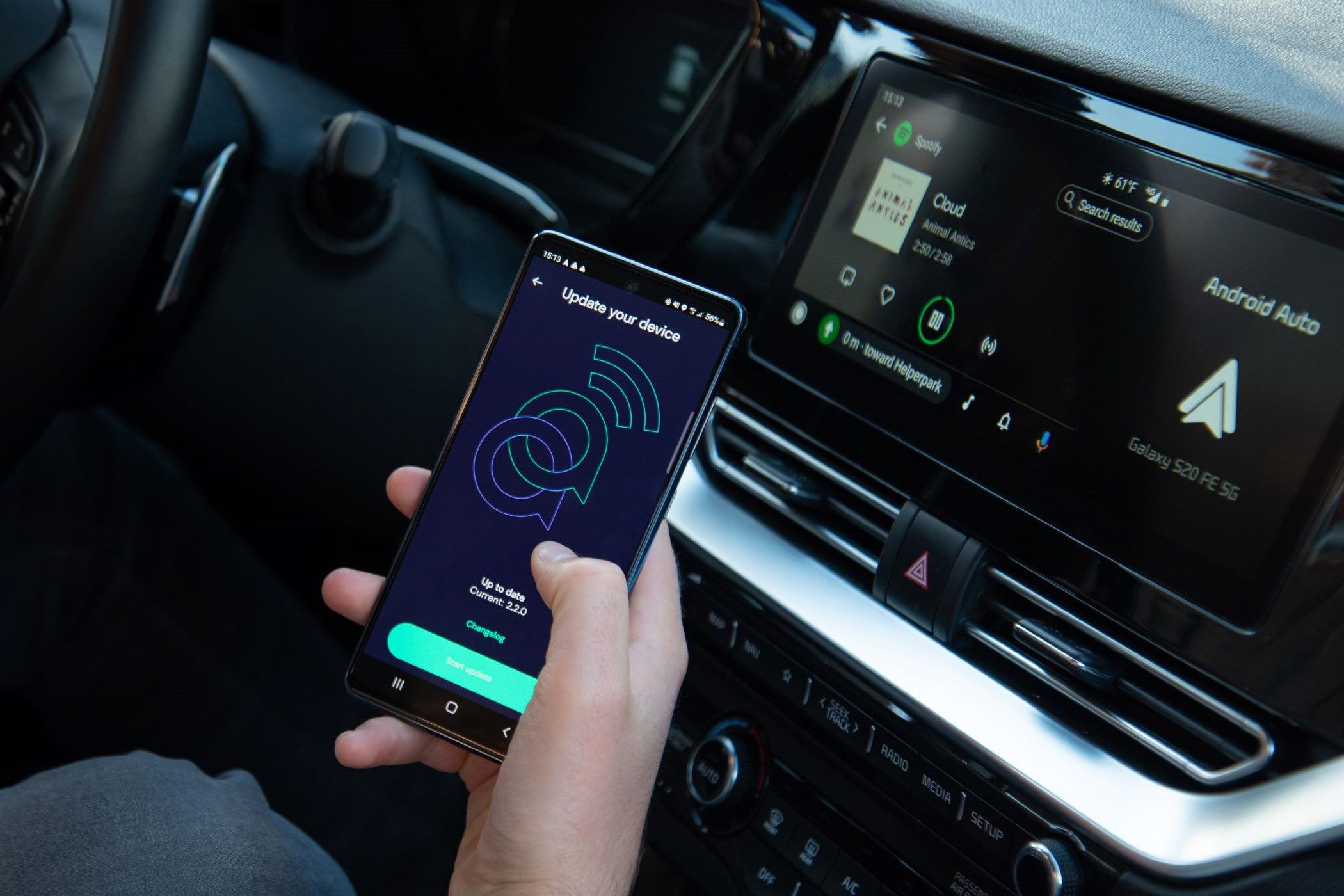 Source: AAWireless
The free AAWireless companion app is a handy tool that gives you complete control over the dongle. You can customize features in Android Auto, such as experimenting with the split-screen capabilities or playing with the screen's pixel density and settings. Plus, if you're not a tech-savvy person, the app provides you with an installation wizard.
Moreover, you can get OTA updates to keep the dongle updated with the latest features. And it's a great troubleshooter as well. If you ever face connectivity or other issues, you can fix potential bugs with it.
The edge of Dutch origin and European standards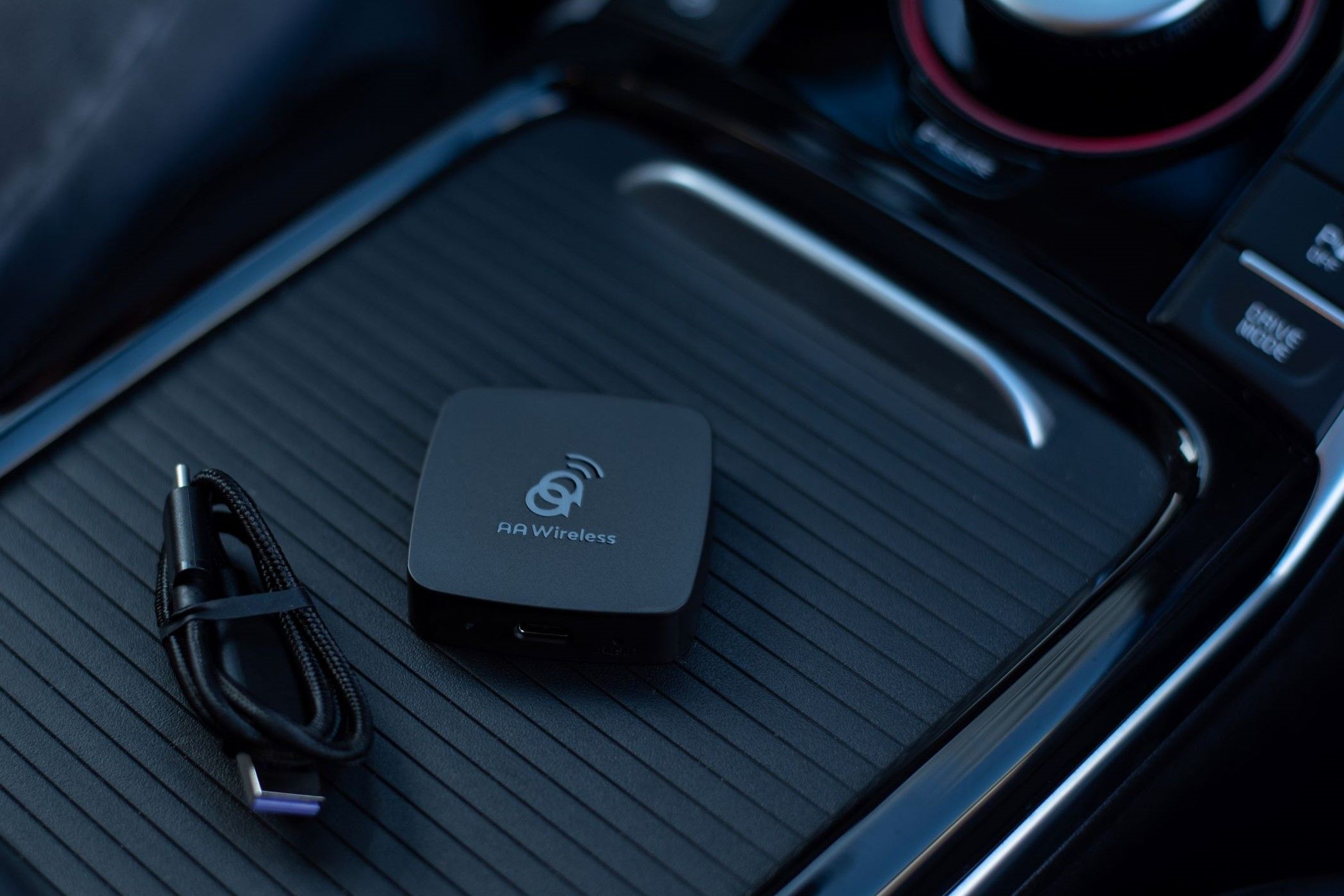 Source: AAWireless
AAWireless is developed by a renowned Dutch company. Unlike many popular made-in-China Android Auto dongles, AAWireless is designed and produced in Europe. So you get the best technology dongle realized by the production quality of the highest European standards.
Developed for you by passionate technology enthusiasts
AAWireless was created by a dedicated group of developers passionate about creating the next technological breakthrough. Their drive led to a successful crowdfunding campaign on Indiegogo, after which AAWireless took the global market by storm.
Today, this advanced wireless solution is used in over 20,000 car models worldwide. AAWireless is the preferred Android Auto dongle used by more than 200,000 tech-savvy users in 135 countries.
4. Upgrade to AAWireless with the limited-time 15% back-to-work discount
Going back to work? Now is the best time for you to get the superior AAWireless dongle to enjoy Android Auto wirelessly.
The AAWireless dongle is available on Amazon US, Amazon UK, and via the official webshop (EU-only). It's an inexpensive deal to start with, but you can get a better deal by availing of the limited-time 15% back-to-work discount from August 28 to September 10, 2023. Just use the code XDABTW15 on its Amazon checkout page.
There are many more reasons to upgrade your car to AAWireless, like the peace of mind delivered by its 2-year warranty and CE and FCC certification. Moreover, AAWireless is backed by an excellent and courteous customer care team. While most of your issues will be solved by the companion app, if you need help at any time, just get in touch with customer support, and you'll have a resolution soon.
So go back to work with your car empowered by AAWireless. You'll love how it transforms your daily drive to work into the smoothest one you've ever had.
This is a sponsored post. The product choices and opinions expressed in this article are from the sponsor and do not reflect the editorial direction of XDA Developers or its staff.


** (Disclaimer: This video content is intended for educational and informational purposes only) **