Earlier this year Samsung launched the English version of Bixby Text Call in select markets – now this includes India too. The feature still only supports English, but you may find it useful. Long story short, it transforms an incoming voice call into a text chat (note: this isn't available for outgoing calls).
Once you activate it (follow the Source link for instructions how), you will see the Bixby Text Call button on the incoming call screen, next to the usual green answer button. You have the option to switch from a text call to a regular voice call at any time.
But once you start a text call, you will see what the caller is saying as text bubbles, just like a chat app. You can type in responses (or use one of the prewritten ones) and those will be sent using the text to speech system.
One interesting advantage of text calls is that the transcription is saved and you can access it later from the Recent calls screen. Of course, the natural use case for this is answering calls when you can't or don't want to speak out loud.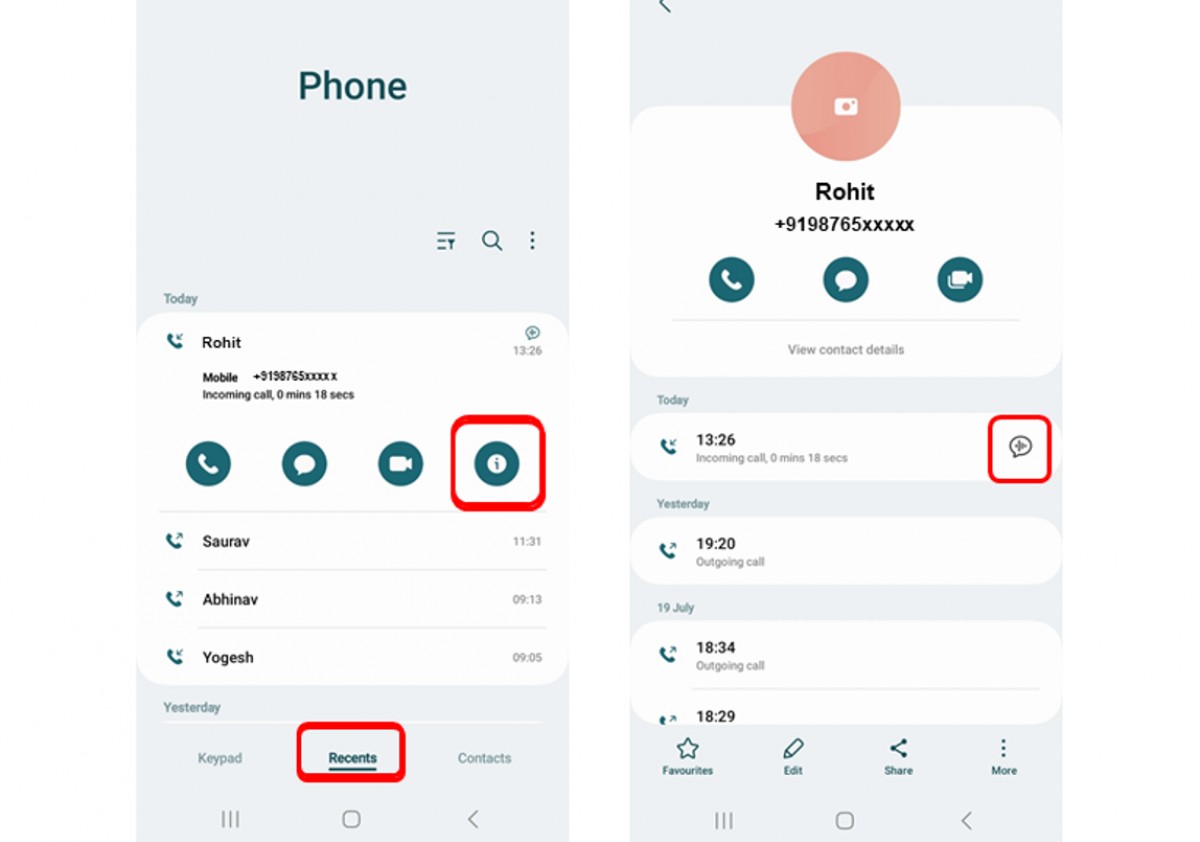 Right now the Bixby Text Call feature is available on the following phones:
Galaxy Fold5
Galaxy Flip5
Galaxy Fold4
Galaxy Flip4
Galaxy Fold3
Galaxy Flip3
Galaxy Fold2
Galaxy Flip
Galaxy Flip 5G
Galaxy Fold 5G
Galaxy S23
Galaxy S23+
Galaxy S23 Ultra
Galaxy S22
Galaxy S22+
Galaxy S22 Ultra
Galaxy S21
Galaxy S21+
Galaxy S231 Ultra
Galaxy S20
Galaxy S20+
Galaxy S20 Ultra
Galaxy A34
Galaxy A54
Galaxy A52s 5G
Galaxy A82 5G
Galaxy A53 5G
Galaxy A33 5G
Galaxy S20 FE
Galaxy Note 20
Galaxy Note 20+
Galaxy A71 5G
Galaxy A51 5G
** (Disclaimer: This video content is intended for educational and informational purposes only) **