In the third quarter of this year (July to September), smartphone shipments in the US grew sequentially (compared to Q2) by 21% to 31 million units, according to the latest report by Canalys.
This growth was driven by Apple's release of the iPhone 15, iPhone 15 Plus, iPhone 15 Pro, and iPhone 15 Pro Max, which accounted for 34% of all iPhone sales in the US in Q3 despite only being on sale for a few days. However, the market was down 5% year-on-year.
Carrier promotions targeting premium device upgrades helped that downward trend not be any worse, but Apple's very late in the quarter release of the iPhone 15 series means it saw an 8% decline in sales to 17.2 million units compared to the same period in 2022.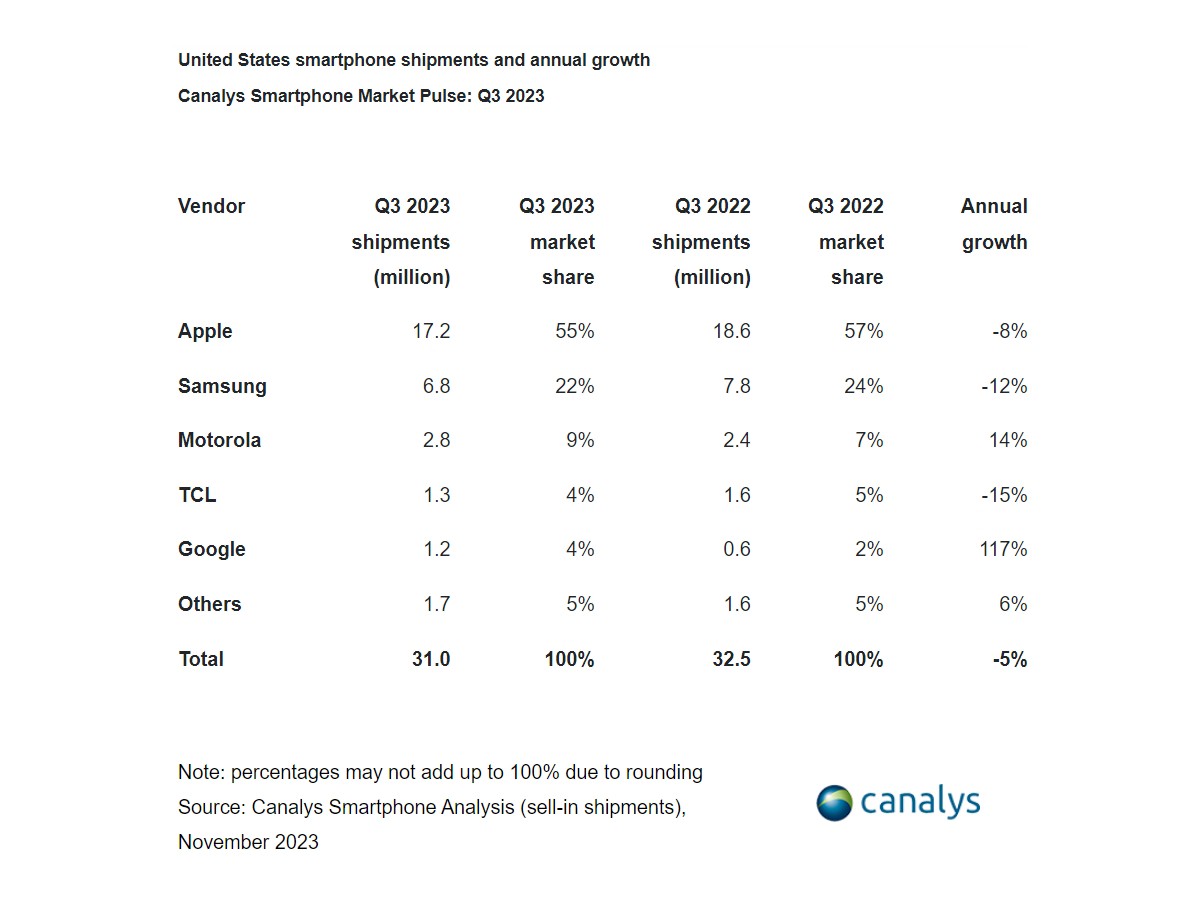 Samsung shipped 6.8 million smartphones in Q3, with the Galaxy Z Flip5 and Galaxy Z Fold5 accounting for 20% of that number and thus boosting its performance. In fact, Samsung's market share in the US in terms of foldables sits at a very comfortable 87%. Motorola had its best quarter since Q2 2022 taking 9% market share with 14% year-on-year shipment growth.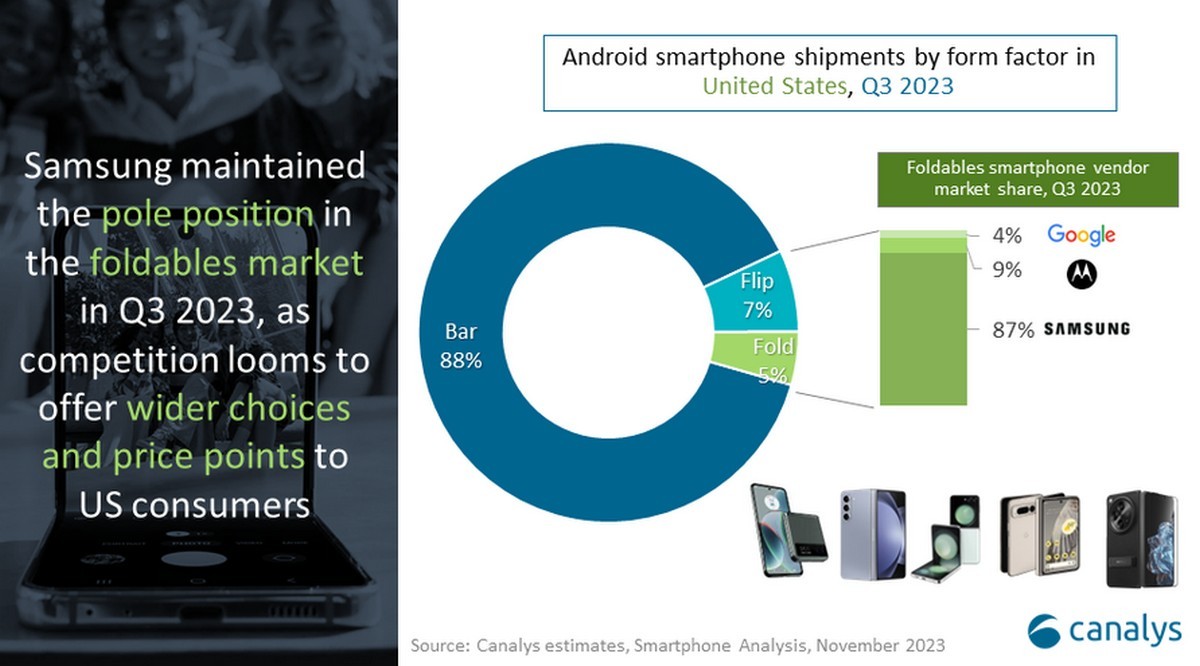 TCL and Google round out the top five, each having about 4% of the pie, with shipments of 1.3 million and 1.2 million units, respectively. According to Canalys analysts, the US smartphone market is stabilizing, but there's "no expectation that Q4 will make a turnaround". However, Canalys anticipates a "mild recovery" in 2024.
Interestingly, the research firm says it's seeing a growing trend toward buying older generation phones, refurbished devices, and keeping current ones for longer. Thus, fewer people opt for upgrades to the latest models, which impacts the market as a whole. "Despite robust sequential postpaid subscriber net additions and upgrade rates from the tier-1 carriers, device sales still trail last year's figures", according to Canalys.
** (Disclaimer: This video content is intended for educational and informational purposes only) **